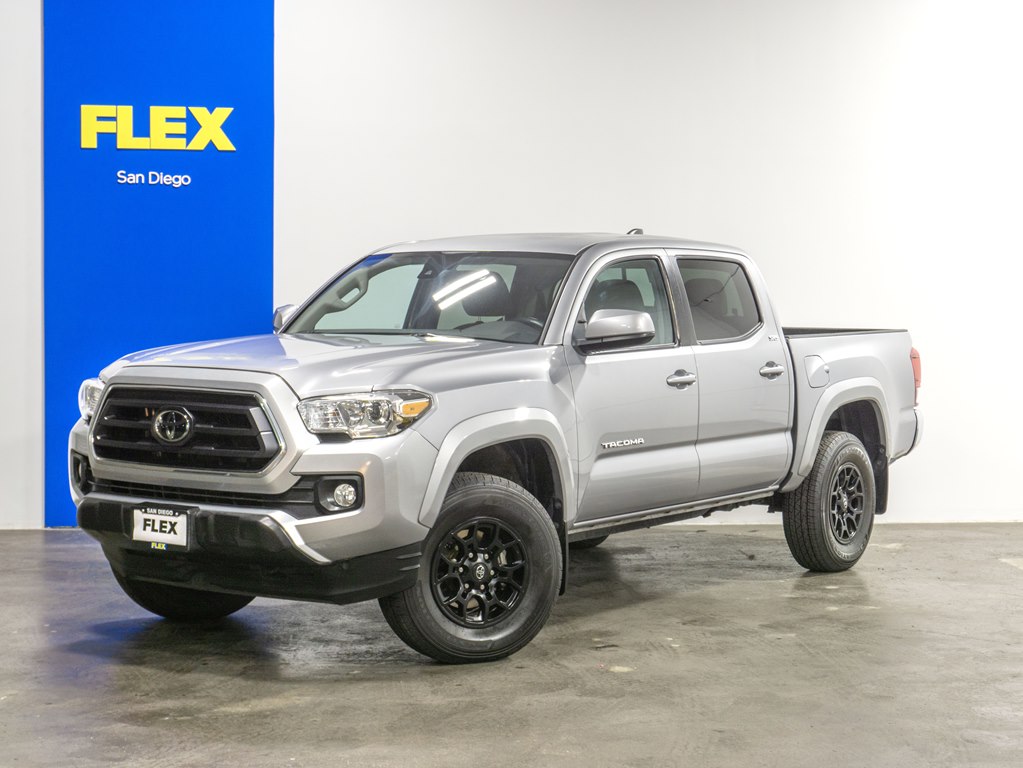 If you own a Toyota Tacoma, you might have noticed that these popular trucks hold their value, and in some cases, their worth is rising. Whether you decide to sell your truck now or in the future, here are some helpful tips on selling your Tacoma.
Used Toyota Tacoma values are on the rise
The resale value of the Tacoma going up is partly because these trucks are in demand by people looking for a solid truck. If you've maintained your Tacoma over its life, you can expect to get even more money. With the proper maintenance, it's possible to register over 300,000 miles on it, and Tacoma buyers know it.
Why is the Tacoma rising in price?
The Tacoma is in high demand, which helps to raise the used car prices. Since the inventory levels in 2020, 2021, and 2022 were lower than average due to production issues, some of the trucks coming off lease today may hold better than 66% of their original MSRP after five years, which is at least 15% better than the average residual value of most vehicles after five years. Maybe part of the reason that the Tacoma holds its value is that it's a tough truck built for rugged terrain and extreme conditions.
What makes the Tacoma so popular?
Those qualities are part of what makes the Tacoma so popular with adventure seekers. Plus, Toyota has instilled trust among consumers by brand name alone due to its reputation for manufacturing a reliable vehicle. Add the truck's dependability and off-road capabilities, and you've got a popular truck.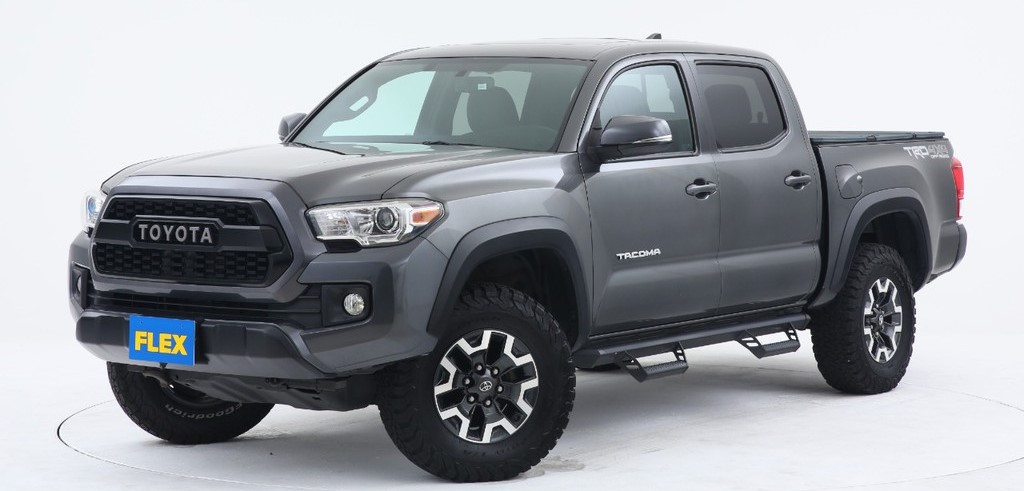 Tacoma Features and Benefits
Toyota has been fine-tuning the Tacoma since 1995. Over those years, it's gone from a modest pickup truck that replaced the former Toyota Pickup – the North American name for the Hilux – to a well-developed beefy truck capable of dominating all terrains.
Tacoma Durability and Reliability
The Tacoma's durability and reliability are integral parts of Toyota's long history in the automotive industry. Toyota has built three generations of Tacomas; in 2024, the fourth generation will take to the streets. The 2023 is available in 34 possible configurations, so the Tacoma fits the bill whether you're looking for a basic work truck or a truck for a weekend adventure in a luxury vehicle.
Based on consumer surveys, Toyota can boast the following accolades for their Tacoma lineup:
2022 Best Buy Award – Kelley Blue Book
2020 5-Year Cost to Own Award – Kelley Blue Book
2022 Best Resale Value Award – Kelley Blue Book (13th year in a row for this award)
J.D. Power awarded 82 from 100 points for the overall quality and reliability to the Tacoma in the Best Midsize Pickup category 2022 from verified consumers. It scored 95 out of 100 for the lowest depreciation and best resale value.
According to other areas of the survey, Tacoma owners like:
Their sense of safety in an accident
The truck made them feel good when they started it
The heating and AC system operated well
For more on the pros and cons of the Toyota Tacoma, read this article.
Off-road capability and safety
With racing in its blood, the Tacoma has to be a powerful player when it comes to off-road. Experts at racing built the 2023 TRD PRO, so they loaded it with all the extras you'd want for a day of competitive off-roading. A suspension lift keeps you above the fray, and the TRD-tuned FOX® shocks offer maximum dampening. The 3.6L V6 puts out 278 horses and 265 pounds of torque, demolishing anything standing in your way. Whether automatic or manual, the Tacoma gives you the control you want.
4WD is at your fingertips with a turn of a dial, and towing is what the Tacoma was born to do.
The Toyota Safety Sense packages include numerous preventative features like a pre-collision system with pedestrian detection and dynamic radar cruise control that slows you down if the vehicle in front of you decreases speed. It's safety equipment like this that has helped to raise its value.
High-quality interior and comfort
There is no need to rough it when you're in the cab of your Tacoma. Toyota built its truck with premium quality materials for your comfort and extended its commitment to excellence to every surface and feature of its interior, too. From an adjustable driver's seat with deal zone climate control to soft-touch materials, the interior blends sophistication and durability.
The Tacoma dash is equipped with the latest high-tech connectivity and infotainment systems, making your Tacoma cab as comfortable and entertaining as your front room. Connect to your favorite apps and listen to your favorite music through JBL's exceptional speakers. Every part of the Tacoma is designed to impress. Just a few more reasons why the Tacoma holds its value.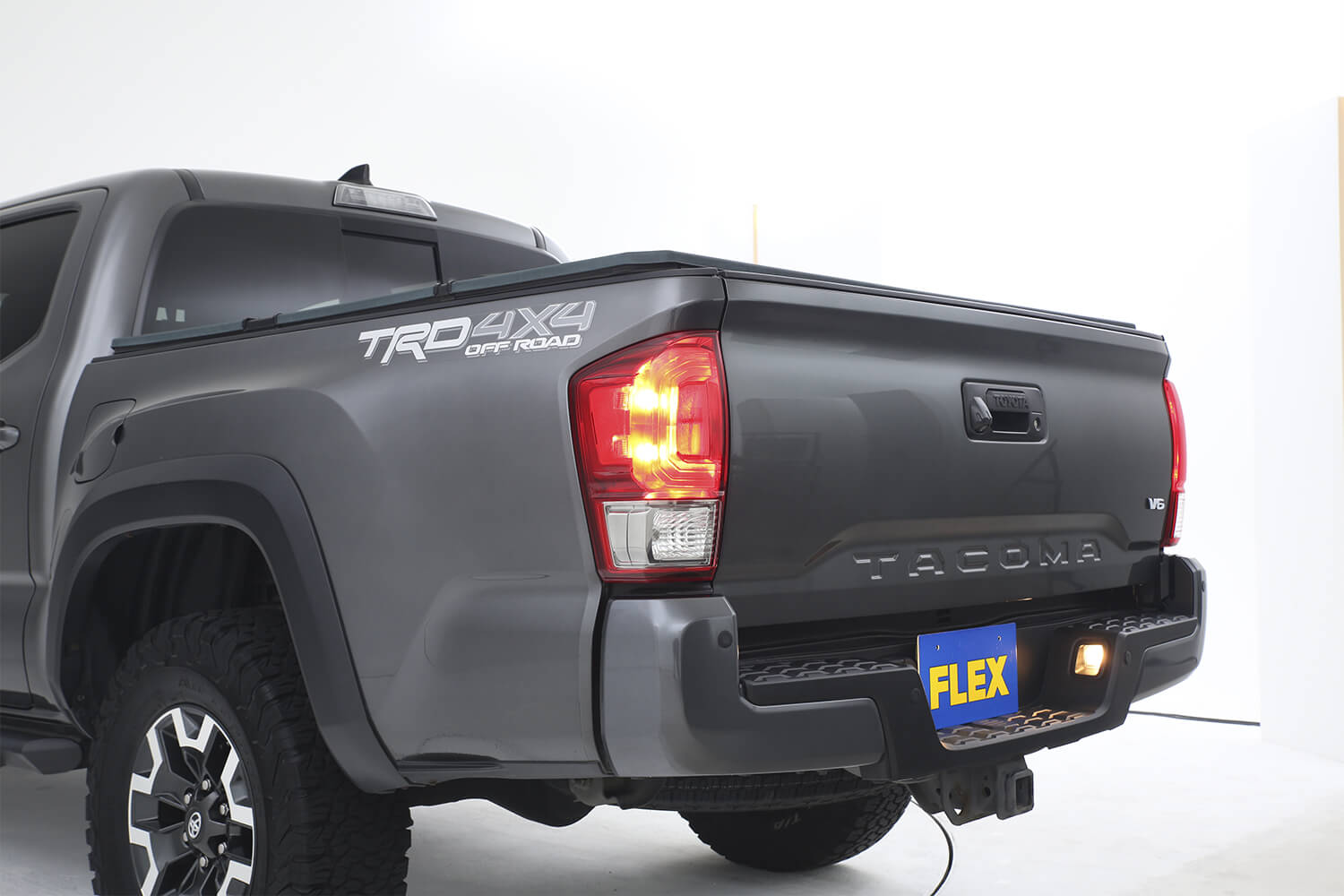 Recent Tacoma quotes
When shopping for new Tacomas, it's not unusual to see prices in the mid-30,000s. The 2023 SR has a MSPR of $33,928, and a used 2017 TRD Sport might be priced at $29,999. According to CarGurus.com, the average price for the 1997-2000 models has increased by at least 2% over last year. The 1998 model is up above 15%, with an average price of $11,166.
Tacoma prices skyrocket
Prices are skyrocketing for used Tacomas as more people discover the appeal of these rough and ready trucks. Many people are looking for escapes from the urban drone and see the Tacoma as a getaway vehicle to take them to remote locations with minimal cell phone coverage. The Tacoma does make it easy to get off the grid.
That escapism mentality has made the Tacoma a viable option for ditching the suit and tie, donning off-road gear, and trying their hand at overlanding.
New Tacoma Models
The Tacoma, as they are affectionately called, is about to enter its fourth generation with the rollout of the 2024 model. While new Tacoma trucks are always nice to own, it almost seems a shame to get it dirty, and let's face it, dirt is where the Tacoma lives. Maybe those people driving up the prices of the 1998 models know something about getting covered in mud and muck.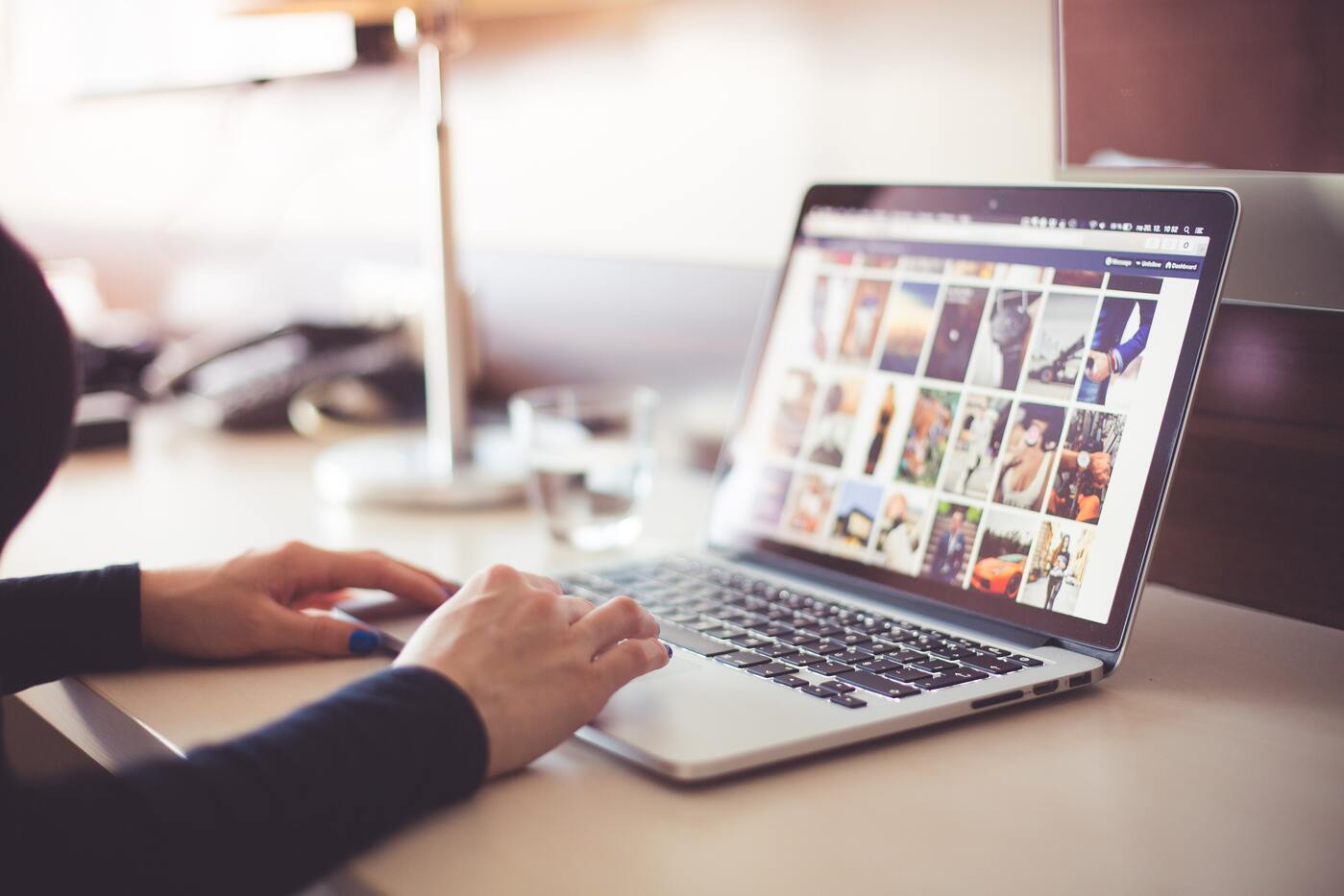 How to Sell your Tacoma
Selling your Tacoma should be an easy endeavor. As noted, your Tacoma is a sought-after prize by many enthusiasts, so all you need to do is decide when you will sell it. As the prices rise, so will your profit.
Selling procedure to dealers
You may wish to consider selling your Tacoma to a dealership. If so, here are some tips to help you get the most for your truck:
How to Take Advantage of Online Car-Buying Services
A few online car-buying services offer some of the best ways to sell your car online. Rather than waiting on a dealership, you plug in your car's information and let the system do the work. You need your VIN or license plate number, and once you enter that in, you confirm your make and model.
You do have to answer detailed questions about your car, like the condition, accident reports, aftermarket mods, scratches, dents, missing parts, and other issues such as flooding or hail damage. The higher the miles, the less it will be worth.
The benefit of using the online service is there is no hassle.
How to use the car sales platform
When you use a car sales platform like Carvana, Carmax, or any other service, you don't have to deal with sales associates at the dealership or people stopping by your home at all hours wanting to test drive it.
Once you've filled out the VIN and the condition, the system should give you a rough estimate of your car's worth. Then, you decide if you're selling outright or trading in your vehicle. Either way, you have to disclose any outstanding balance or lien on the title and the lienholder information. You'll need great photos of your car inside and out.
Some companies will send an inspector around to view the car in person or wait until you drop it off. The company's offer may be lower if damages or other undisclosed problems exist. The inspection is usually once you have accepted an offer.
Points of Sale for Tacoma
If you're ready to sell your Tacoma, here are the points that most buyers look for in a used model:
Year

2005 has the best Consumer Reports of all the generations. However, reliability is high for the 2010, 2011, 2012, 2014, and 2015 models with perfect scores. These years score high due to moderate upkeep costs and a low chance of pricy repairs. Some of the late 1990s models had a frame recall due to rust.

Mileage

As you know, the Tacoma can go for hundreds of thousands of miles, so mileage is not as much of a deterrent in this truck as it may be for the Toyota Corolla. Many people look for trucks around the 100,000 mark and will go higher if the truck is well-maintained.

Body

Everyone looks at the body of a used vehicle when they shop for one, but the Tacoma gets extra scrutiny because how you treat the exterior of your truck is an indication as to how you treat the maintenance of your truck. Buyers are looking for dented body panels, rubbing tires, missing parts, and door alignment.

Underside

While a Tacoma's expected to live off-road, buyers look for excessive scraping, dinging, banged-up parts, and dented mufflers to determine how much off-roading the truck has seen. CV axles and boots can indicate a CV problem in a lifted truck, so they want to know that if you replaced the CV boot, you also replaced the axle.
Anyone looking for a Tacoma knows its appeal is its ability to romp through streams and climb rocks, but they also expect you to have ensured the truck isn't destroyed.
Ensure the vehicle is in the best condition possible
Before considering putting your Tacoma up for sale, get it in the best shape possible. Here is a list of things to do to give it curb appeal:
Fix minor issues
Replace the fluids
Replace burned-out bulbs or fuses
Replace worn tires
Replace the battery if needed
Do a brake inspection
Check the AC and heat
For more information on preparing your truck for sale, read this article on How to Sell a Car to a Dealer or a Private Individual.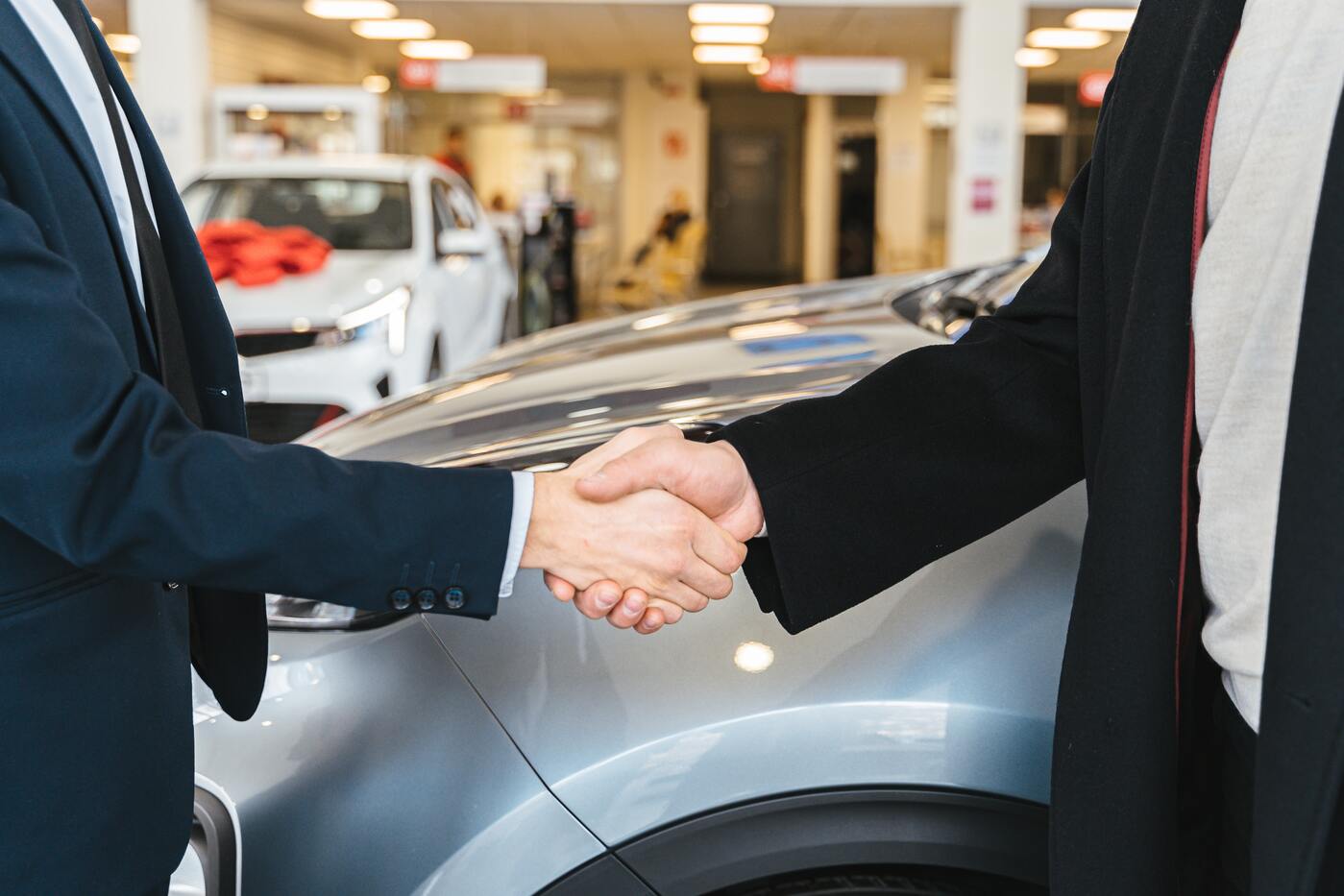 Pricing points and negotiation techniques
Getting the most for your Tacoma takes some skill and the ability to stand firm during negotiations. Here are some tips on getting the most for your truck:
Supply and demand

One of the most consequential factors in selling your truck comes from this simple factor. If there's a limited supply of great Tacomas and many people wanting one, you're in a good place to get a lot of money for your truck.

Justify your price

As part of the preparation you'll do before you put your truck up for sale, you'll research its worth by getting estimates from online sites like Edmunds and Kelley Blue Book. Having a vehicle inspection report from somewhere like Carfax helps solidify your case.

Start high

When you're the seller, it's always better to start high and work toward a final price that works for you and the buyer.
Be willing to stand firm during the negotiation. Due to the nature of the Tacoma, there will be another buyer, and there is no reason to lose money or take less than what you feel is fair. Ensure that the price you're looking for takes into consideration an accurate depiction of the truck's condition.
Enhanced photos and detailed information
When selling your vehicle, you must take a complete set of photos of your truck. Your photos should include the following angles and parts:
Under the hood
Under the body
All bumpers
Truck bed
Wheel wells
Door sills
Molding
Window seals
Tailgate
Seats
Dash
Floors
Back seat
When writing up your description for an online ad, list any parts you've recently replaced, any parts that need to be replaced, any damages to the vehicle, and any other information a buyer would need to know. By disclosing all the information up front, you'll eliminate people with unrealistic expectations.
Preparation of the Tacoma before the sale
You want your Tacoma to look its best when you're ready to sell it. That's why you may have to spend a lot of time getting it ready. It may seem like a waste of time since you're selling it, but the more you do to it before someone sees it, the more money you can ask for it.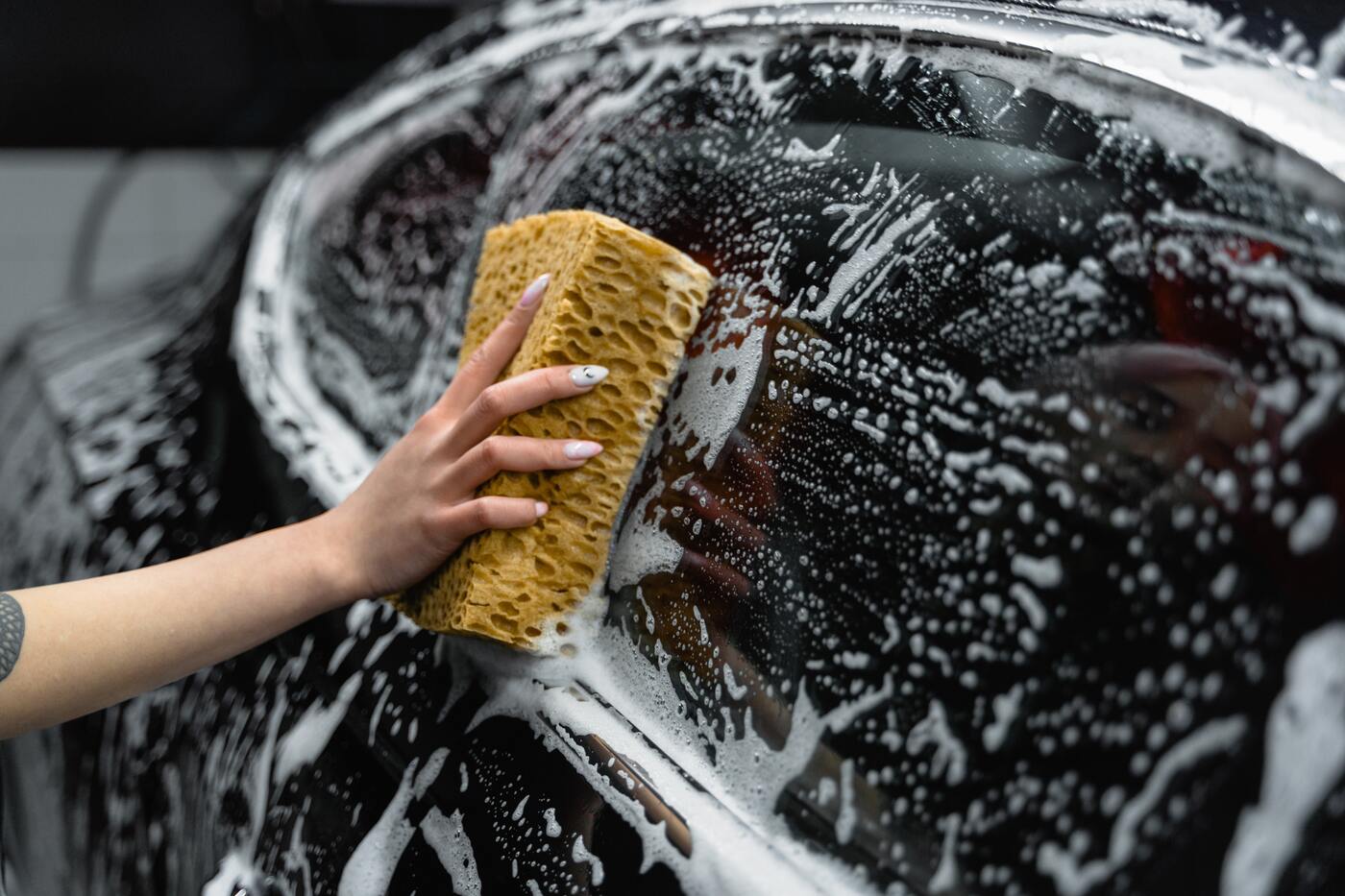 Interior and exterior cleaning and maintenance
Start at the front and work your way back, repairing and replacing worn parts, doing fluid checks and refills, replacing hoses and belts, checking for leaks, and looking for rust. When you've inspected the truck, wash, wax, and buff the exterior, including the tires and the weatherstripping, and do any needed paint touch-ups. Vacuum, shampoo, clean the seats, carpets, and armrests, add a leather protectant to leather parts, and use dash cleaner on the plastics.
If you don't have time to detail your truck, hire someone to do it for you.
Organize vehicle history and check maintenance records
Gather your owner's manual, warranty booklets, extended warranty paperwork, and receipts for parts like tires, batteries, alternators, and other components, and put together a package for the new owner.
Conduct a market price survey
While getting an estimate from Kelley Blue Book is an excellent place to start, doing an informal market survey of your own will help you get to a realistic price for your vehicle in your area. Unless you're planning on putting your truck up for sale on a national level through online marketplaces or magazines like AutoTrader, local prices may be more applicable.
You can conduct your own survey by reading classified ads from local dealerships, Craigslist, social media sites, and more. Once you have the local numbers, you can expand your search to find out how they compare on a regional or national level.
Selling now could net a nice profit
Remember, the price of the Tacoma is at a higher level now than it has been in the past, and that's partly due to the lingering effects of the pandemic coupled with the appeal of the truck, so you stand to make the most money from your Tacoma at this point.
Can we expect these circumstances to last much longer?
Every day, the market starts to stabilize, and prices start to head back down, as we're starting to see in the second half of 2023. If you want to get the most from your truck, every day that you wait is a day your profit decreases. The higher prices are not sustainable, so selling now will net you more than if you wait another year.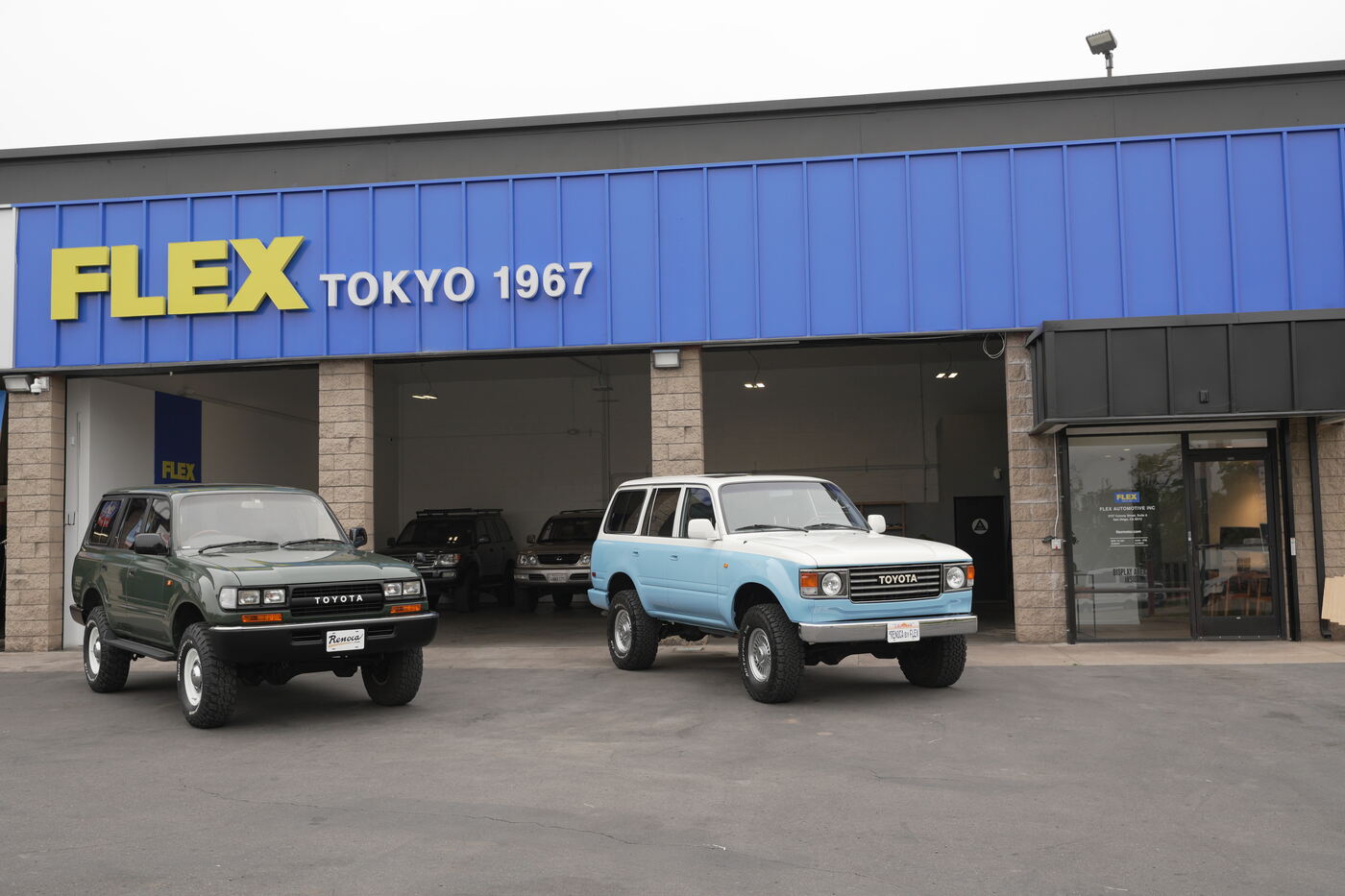 Why FLEX can trade in your car for a higher price?
When it comes to used Tacomas and Land Cruisers, FLEX is the expert. If you're looking for an appraisal on your Tacoma from experts on Tacomas, use our online form to get your Tacoma's true value.
We can offer you the most money for your Tacoma because we don't answer to any middleman. All of our transactions are between you and our staff and aren't subject to meeting margins or other goals.
We can sell the cars we purchase directly at the store
We specialize in Toyotas like Land Cruisers and Tacomas, so we understand the true value of your truck. We purchase used Tacomas for our inventory or to be repurposed as a Renoca vehicle.
FLEX is a specialty store, so we can evaluate customization.
We also understand customizations and aftermarket parts, so we're able to put a real figure on the worth of a lift kit, wheels, or overlanding equipment. When other dealerships or used car lots turn away customized trucks, we know there's value in the purpose.
There's no problem if the exterior is in poor condition.
Since we do restoration and customization work, we don't care if the exterior of your Tacoma is in poor condition. We'll still give you a fair evaluation that will make us both happy.
When it comes to the best way to sell your Tacoma, give us a call or fill out the online Tacoma evaluation form before selling it for too little.