Grand Opening Sale
Our first showroom in the U.S. has finally opened!
Don't miss out on the special price for our signature models from Dec 1 to Dec 31.
Renoca Models
Renovated Land Cruiser & Tacoma
Like a fine spice, the Renoca adds a touch of exhilaration to your life. Our renovated Renoca is more than a status symbol; it is an expression of your personality. At FLEX, you can create your Renoca with a retro vibe in a newer style vehicle. We share your passion for adventure, so let's work together to put you behind the wheel of something you're passionate about. Check out our signature line-ups starting at $58,800.
106

New, yet nostalgicThe tough Land Cruiser 100 is paired with the classic 60 series to create the 106. Both vehicles use the official 60 series parts along with FLEX original steel parts that are guaranteed for quality and durability.

Wonder

Embrace your free spiritWhat is the one thing that cars bring us? They bring us the freedom to wonder about the world around us. It is that sense of wonder that's behind our retrofitted 80 series. Embrace your free spirit and start making new memories that will last a lifetime.

Phoenix

Simpler TimesWe all long for simpler times when we weren't tethered to our cellphones and work wasn't contacting us after hours. That was when it was thrilling to discover new places with different cultures and lifestyles. Rise from your old life and grab a new adventure with the Phoenix. It has been developed with your desire for thrills.

Windansea

Style and Strength ConvergeWindansea combines beauty and strength, conveying a design that melds nature with city life. Created exclusively for the U.S. matket.
Standard Models
Since we are the largest Land Cruiser dealership in Japan, we have the expertise in sourcing exceptional Toyota vehicles in the US market. Let us know from here which of these models you dream to drive!
LAND CRUISER 100

When the Land Cruiser 100 made its debut in 1998, Toyota declared it as a Top SUV, and it has lived up to that by its consistent performance and reliability.

LAND CRUISER 80

The Land Cruiser 80 carries the classic Land Cruiser grill design, and its high-performance capabilities make it one of the most popular models in the Japanese used car market.

LAND CRUISER 60

The Land Cruiser 60 gained acclaim for its addition of creature comforts like air conditioning, which helped to get it into the North American market and focus attention on the Land Cruiser 4WD brand.

TACOMA

Since 1995, the Toyota Tacoma has sold more than 100,000 trucks every year making it one of the most popular vehicles in North America. Toyota introduced the Tacoma as a replacement for the Hilux/Pickup truck.

TUNDRA

Deriving its name from the Artic climate, you would expect this truck to power through harsh, natural environments. You're not wrong; the Tundra breaks through barriers with ease.

JAPANESE IMPORTS

With 17 locations in Japan, FLEX dominates the pre-owned Land Cruiser market. Now, you can experience what Land Cruiser enthusiasts in Japan already know about FLEX by stopping by our San Diego location. We have many classic Land Cruiser models to show you, and as long as a model meets the import regulations, we're happy to import one from Japan to meet your request for a customized Land Cruiser. Just ask us.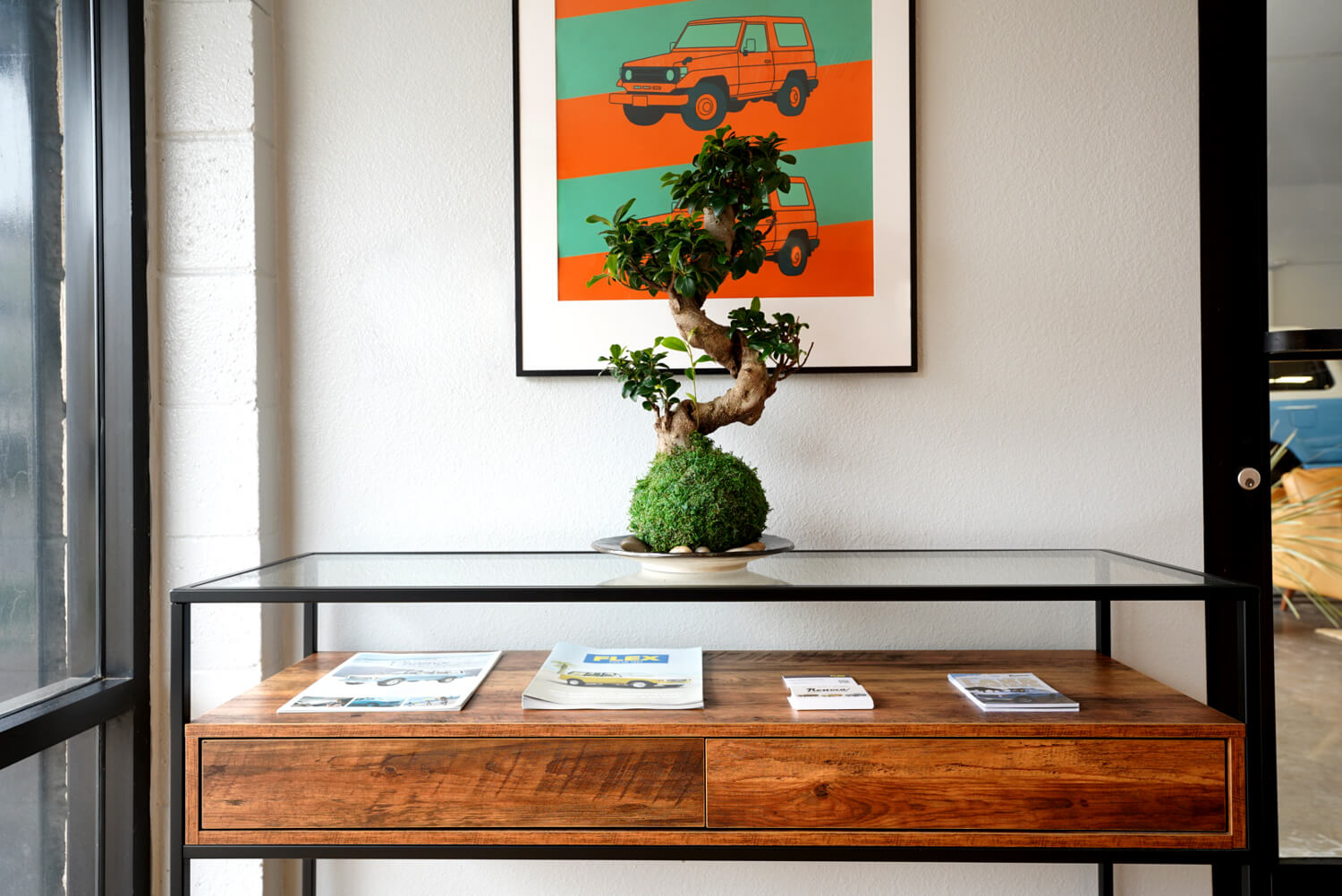 Our Showroom
We are located in San Diego, California, so stop by and check out our selection and one of our knowledgeable sales reps will happily answer all of your Land Cruiser questions.
Special Price Only Now
Get $1,000 off for Renoca, and $500 off for all other vehicles only from Dec 1 to Dec 31!
Want to know more?
We will walk you through the details about Renoca and more in an in-person/online meeting of your choice. Check the availabiities from here!