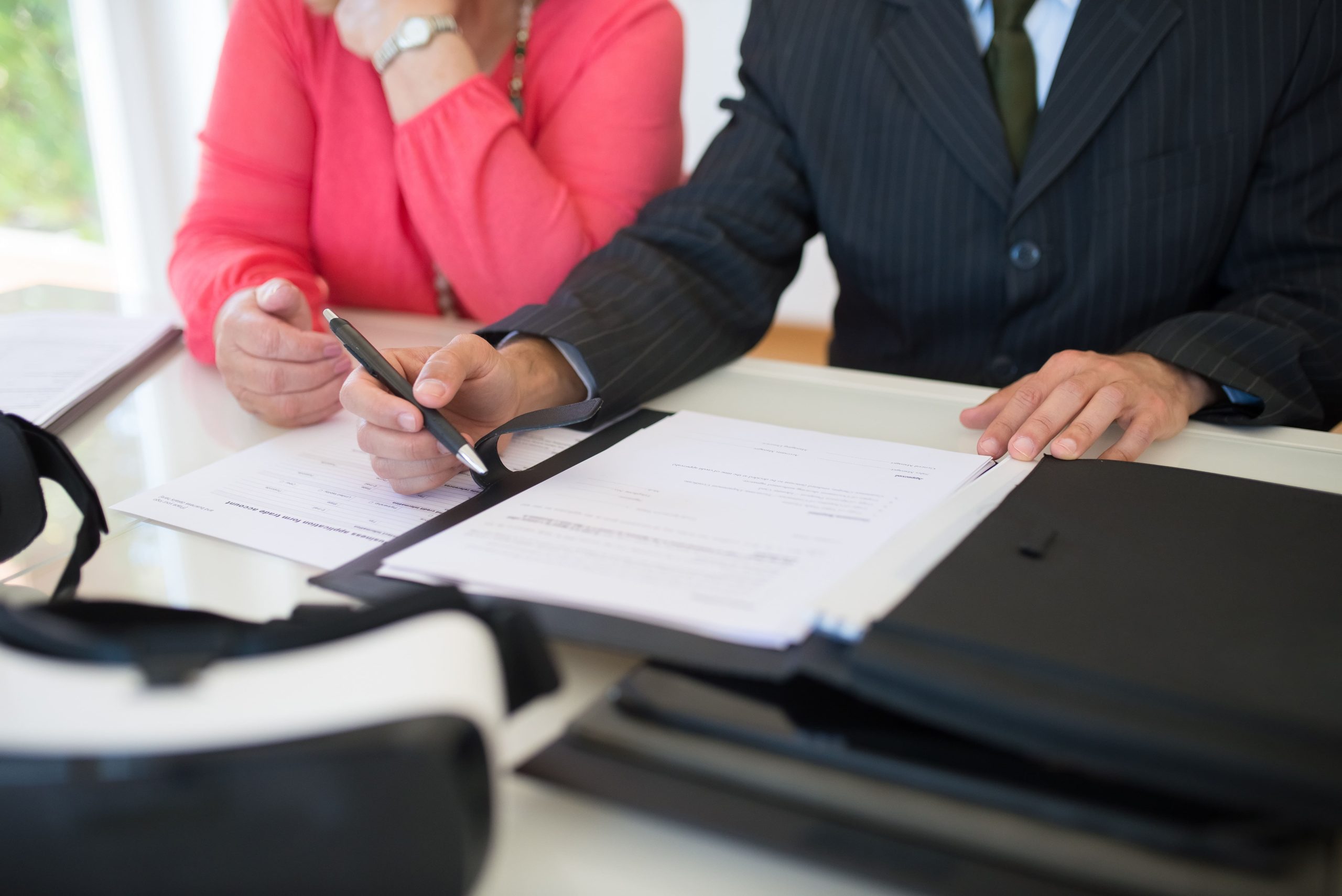 Are you ready for a new car or truck? If so, you might be considering selling your current vehicle yourself. When it comes to selling your car, there are a lot of things that you should consider. The first thing to consider is whether you want to sell your vehicle to a dealership or a private individual. Before you decide, there are many things to contemplate when getting the most money for your car.
Should I sell my car privately or through a dealer?
If you've followed the prices of used cars since the pandemic, you know they have reached record highs due to a lack of new cars and people keeping their cars longer.
If you're one of the people who kept their car during the volatile market, you could be in the best position to sell your vehicle now for a lot of money. If you're wondering whether to sell it to a dealership or privately, let's look at each option's pros and cons.
Pros and Cons of Selling Your Car to a Dealership
Pros:
Convenience

Selling your car to a dealership is often a straightforward and convenient process. Dealerships have established procedures in place to handle the sale efficiently.

Immediate Payment

Once you agree on a price, you can receive payment promptly if you have the title, which is beneficial if you need the funds quickly.

Trade-In Option

If you're shopping for a new car, use your current car as a trade-in on the new vehicle and possibly reduce the amount you have to pay.

Expertise and Evaluation

Dealerships have experienced professionals who stay current with changes in the car market, and they have access to evaluation tools that help them accurately appraise the worth of your vehicle.

Warranty Transfers

The dealership will transfer any remaining warranty to the new owner.

Minimal Liability

When you sell your car to a dealership, any repairs or future issues are the dealership's responsibility.
Cons:
Lower Selling Price

Dealerships typically want to make a profit when they buy your car, so their price may be lower than selling privately. They factor in various costs, such as reconditioning, marketing, and potential profit margin, which can result in a lower offer for your vehicle.

Limited Negotiation Power

Dealerships have established pricing structures and profit margins they aim to maintain, which reduces your ability to negotiate.

Trade-In Value

The dealership may offer you less money for your trade than you could get from a private sale.

Sales Pressure

Dealerships have sales quotas and targets to meet, so there may be some pressure to accept their offer and complete the sale quickly.

Dependent on Dealer's Inventory Needs

Dealerships are selective about the cars they purchase based on their inventory needs and market demand. Suppose your vehicle doesn't align with their current inventory strategy, or they have an abundance of similar models. In that case, they may not offer you a competitive price or decline the purchase altogether.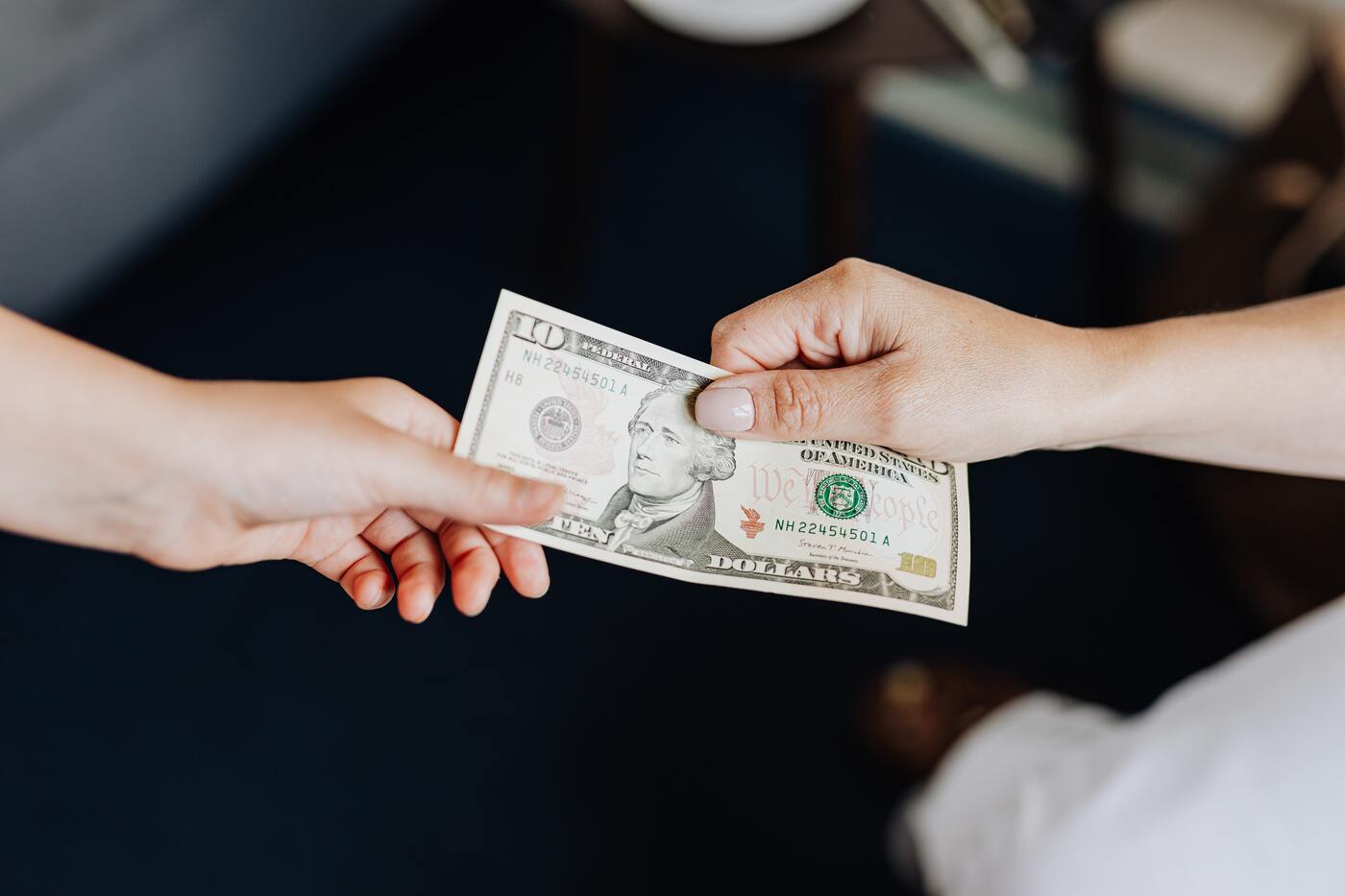 Pros and Cons of Selling Your Car to a Private Party
Pros:
Higher Selling Price

People will pay more for a well-maintained used car, and you have negotiation power if you are willing to work with a buyer.

Potential for Faster Sale

While it may take some time to find the right buyer, selling to an individual can sometimes result in a quicker sale than trading it in or selling to a dealership. Dealerships often have specific inventory needs and may not immediately purchase your car.

Flexibility

When selling to an individual, payment options are more flexible. You can accept cash, a certified check, or whatever works for you.
Cons:
Time and Effort

Before selling the car, you have to take photos of every part of the car, from under the hood to inside the trunk, write a listing for it, and decide where to post or advertise the listing. Then, you need to respond to inquiries, arrange test drives, and negotiate with potential buyers. On top of that, you must be aware of the laws in your state to sell a car, and you'll do all of the paperwork yourself.

Inconvenience

Dealing with multiple potential buyers can be inconvenient, especially if you have a busy schedule. You need to accommodate test drives, inspections, and negotiations. Some potential buyers may be in a different time zone, which can mean a late-night phone call or arranging transportation for the vehicle.

Safety Concerns

Meeting with strangers for test drives and negotiations carries some safety risks, especially when cash is involved. Taking precautions when interacting with potential buyers, such as meeting in a public place, bringing someone along, or informing others of your whereabouts, is essential.

Potential Liability

Selling your car means transferring ownership to another individual. If the buyer fails to transfer the title properly or gets involved in accidents or illegal activities using the vehicle, you could face potential liability issues. Ensure you follow all the legal procedures before letting the car leave your driveway.

Financing Challenges

If the buyer requires financing to purchase your car, you may need to get involved with additional paperwork and verification process. If they can't get financed, you may have wasted your time or turned down buyers with cash.

Limited Market Reach

When selling privately, your potential buyer pool is limited to individuals in your local area or those who come across your advertisement.

Lack of Expertise

When selling to an individual, you may encounter buyers with little knowledge about cars or their value. This could lead to unrealistic expectations, unreasonable negotiations, or potential dissatisfaction.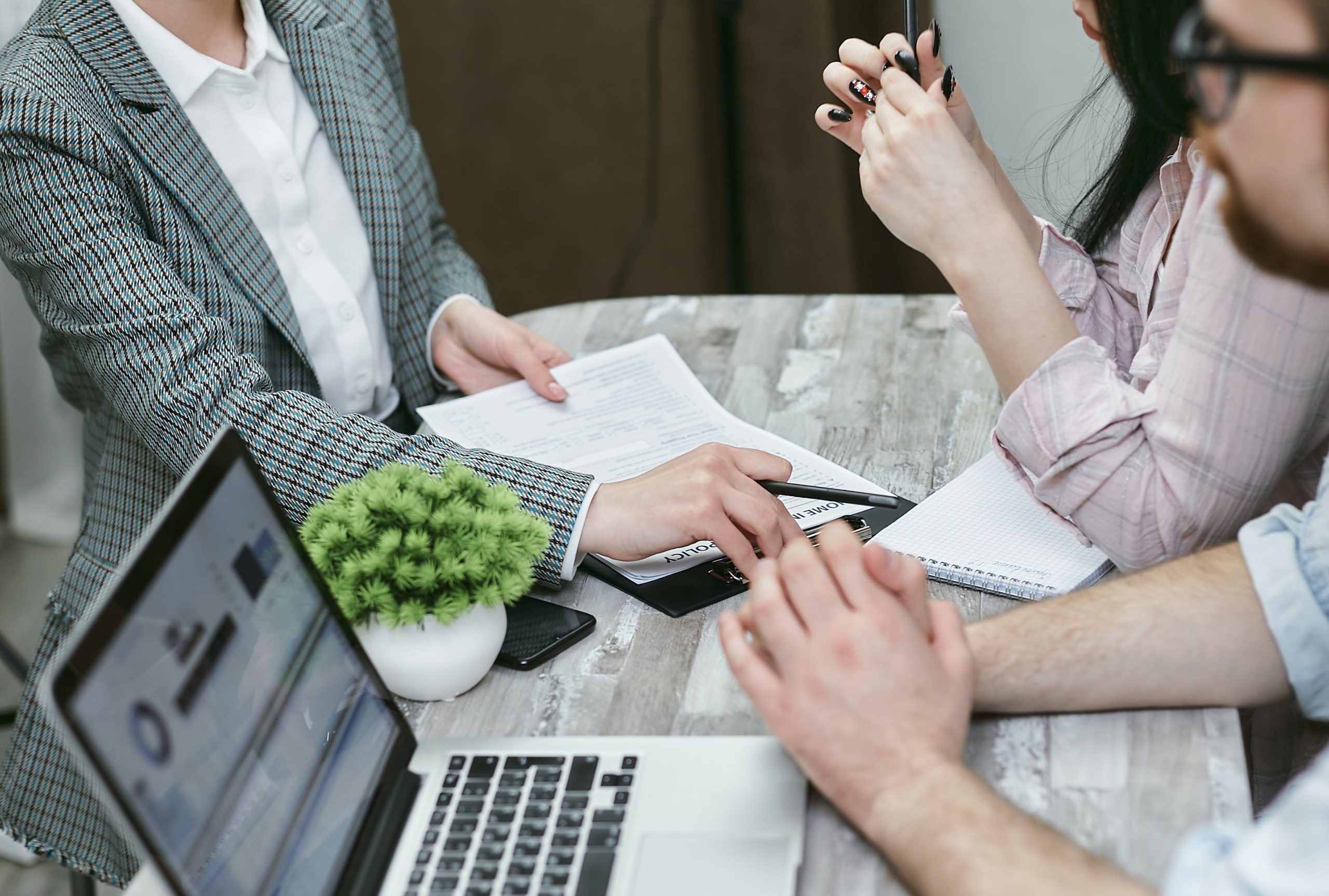 How to Sell a Car at a Dealership
Will a Dealership Buy Your Car?
During the inventory shortage, many dealerships scrambled to buy as many good used cars as possible to improve their used car inventory. While those shortages are less of an issue now, dealerships scour classified ads, Facebook posts, marketplaces like eBay, and even bulletin boards on grocery store walls looking for used cars.
There is a good chance that you won't have any problem selling your used car to a dealership unless it's due to their inventory needs, as noted under the cons.
You'll need to decide where to sell the vehicle
If you take your car to a dealership to sell, determine what dealership might offer you the most money. You can do some quick research before talking to the dealerships. For instance, FLEX specializes in Toyota Land Cruisers, Tacomas, and other off-road vehicles, so they're in the best position to offer the most money on a vehicle like this.
First, you need an estimate of the car's worth, and you can get that by going to Kelley Blue Book, Edmunds, or Carfax for information. These sites offer a basic value of your vehicle but don't consider excessive wear, dents, dings, or other factors that reduce its worth.
Prepare your car for an assessment
While the dealership staff has seen all types of vehicles in all conditions roll through their lot, you want yours to stand out from the rest. To make that happen, you have to prepare your car for its assessment.
Clean the vehicle inside and out
Do a deep cleaning that includes the following:
Inside
Shampoo the carpet
Deep clean the seats, and reach between them, under them, and in the cushions for anything that may have gotten lost. Get the tip of the vacuum cleaner between the cushions.
Clean the top of the dash, the armrests, the console, the glove box, and the cup holders with a cleaner made for your vehicle's material.
Clean the instrument panel and all other dash accessories. Get the fingerprints off the screen.
Wash the mats and cargo liner
Clean the door sills and cargo door sill
Headrests
Trunk or cargo area
Any other place kids might have left fingerprints or dogs may have left uneaten goodies from road trips.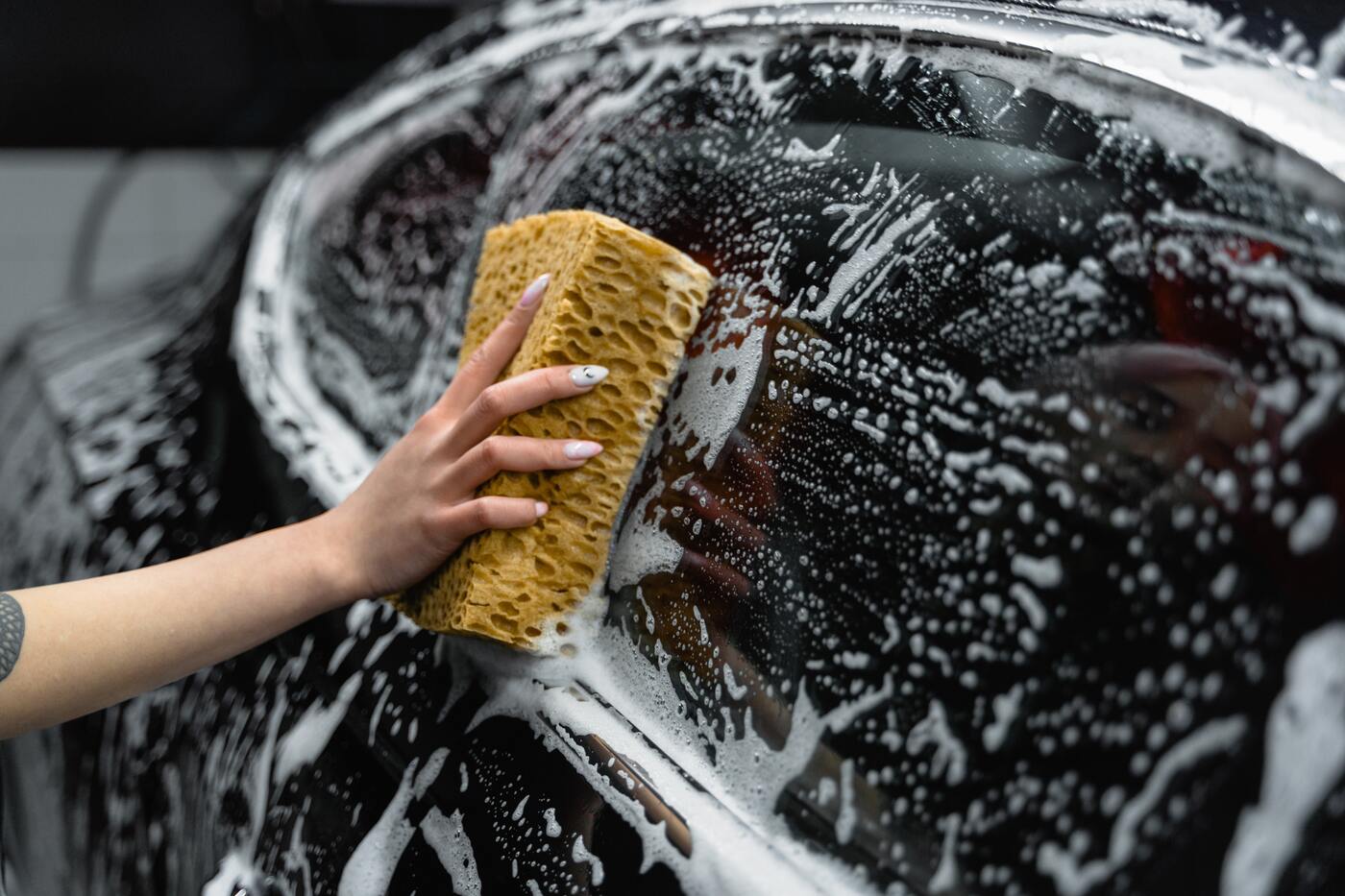 Outside
Detail the wheels
Clean the headlights and defog them if necessary
Scrub the bumpers
Clean the cowl under the hood
Clean the rails on the sunroof
Wash and wax the body
Blow out the debris behind the side mirrors
Clean out any debris around the door hinges
If, for any reason, you don't have time to do these things, hire a detailer to go over the vehicle before you take it to the dealership.
Fix small issues yourself
Here is a list of the small things you can do before you take your car in for an appraisal:
Inspect and fix minor cosmetic issues
Check and replace fluids
Replace worn-out tires
Fix lights and bulbs, and check fuses
Test the battery
Brake inspection
Check the air conditioning and heating
Replace squeaky belts
Test power equipment like windows, locks, and other electrical components
Replace key fobs if needed
Gather all important documents
Have your service records, owner's manual, extended warranties, and title ready before you go to the dealership.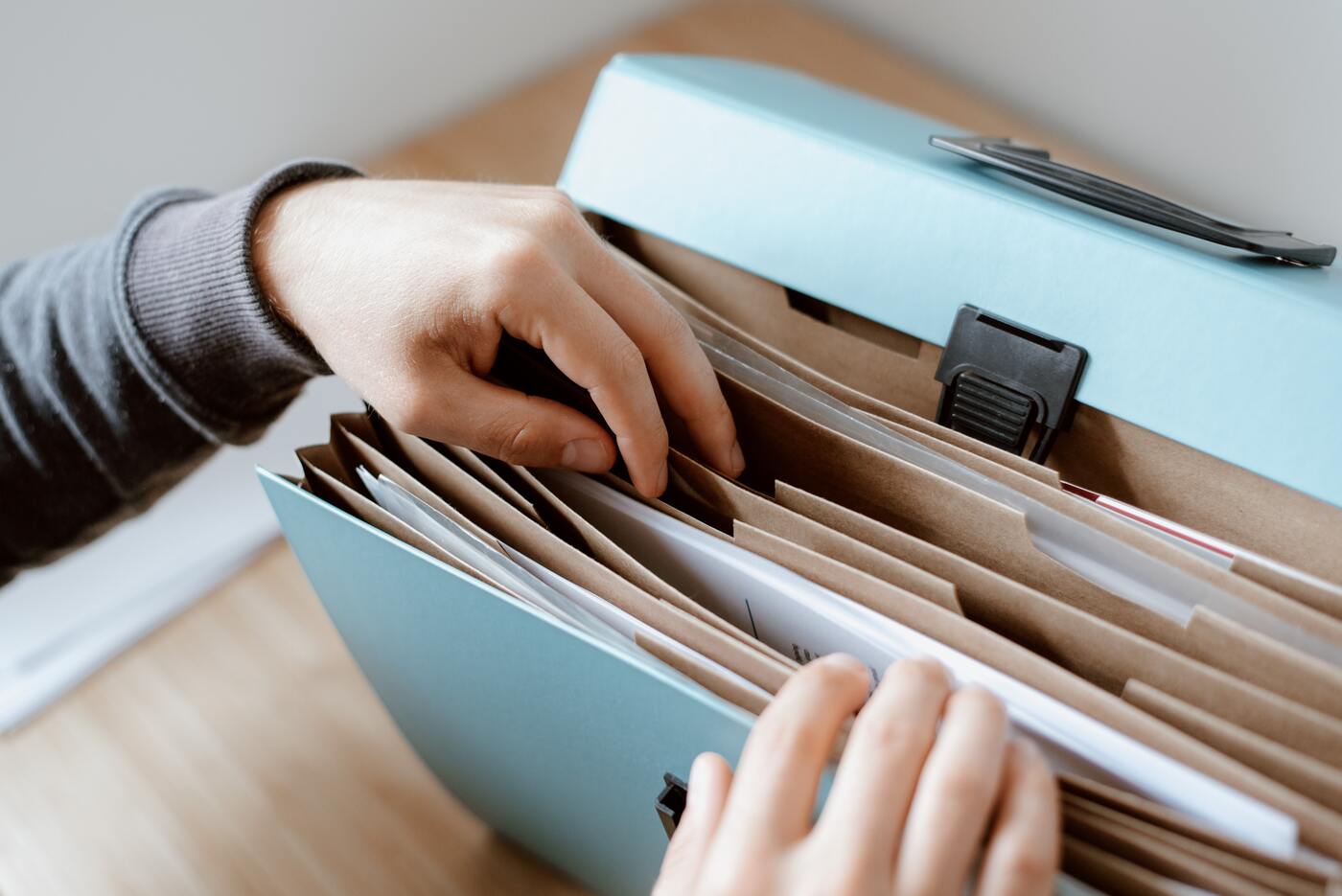 Grab any extras
If you have any other paperwork pertinent to the car, bring that along with you. This could include registration, insurance, loan paperwork, etc.
Conduct your own inspection
If you want to know what the sales manager will look for in your vehicle, conduct your own inspection by walking around the car. Look at the car as if you're seeing it for the first time, and note the following:
Does it have dings or dents? Even the smallest door ding is noticeable.
Is the paint faded or chipped in spots? Look at the door edges for chips and under the door handle where there can be scratches from rings.
Are there any cracks or rock dings on the windows or windshield?
Is the weatherstripping faded or cracked?
Are there any missing trim pieces?
Are any of the lenses cracked or chipped?
Are the rims true and the tires good?
If you were buying it, what would you think?
On the inside:
Does it smell like mold or mildew?
Are the seats in good shape or worn out?
Do the belts retract properly?
Are all of the nooks and crannies cleaned out?
Is the dash cracked?
Is interior leather worn or faded?
Are the door armrests clean?
Would you buy your car in its current condition?
When you see your car through the eyes of someone you're asking to buy it, you can soon see imperfections or other things you may want to take care of before you head to the dealership.
If you're ready to sell your car to a dealership, here are the following steps:
Make an appointment with the dealer
Visit the dealer
Get multiple offers from dealerships that cater to your vehicle type
Close the Deal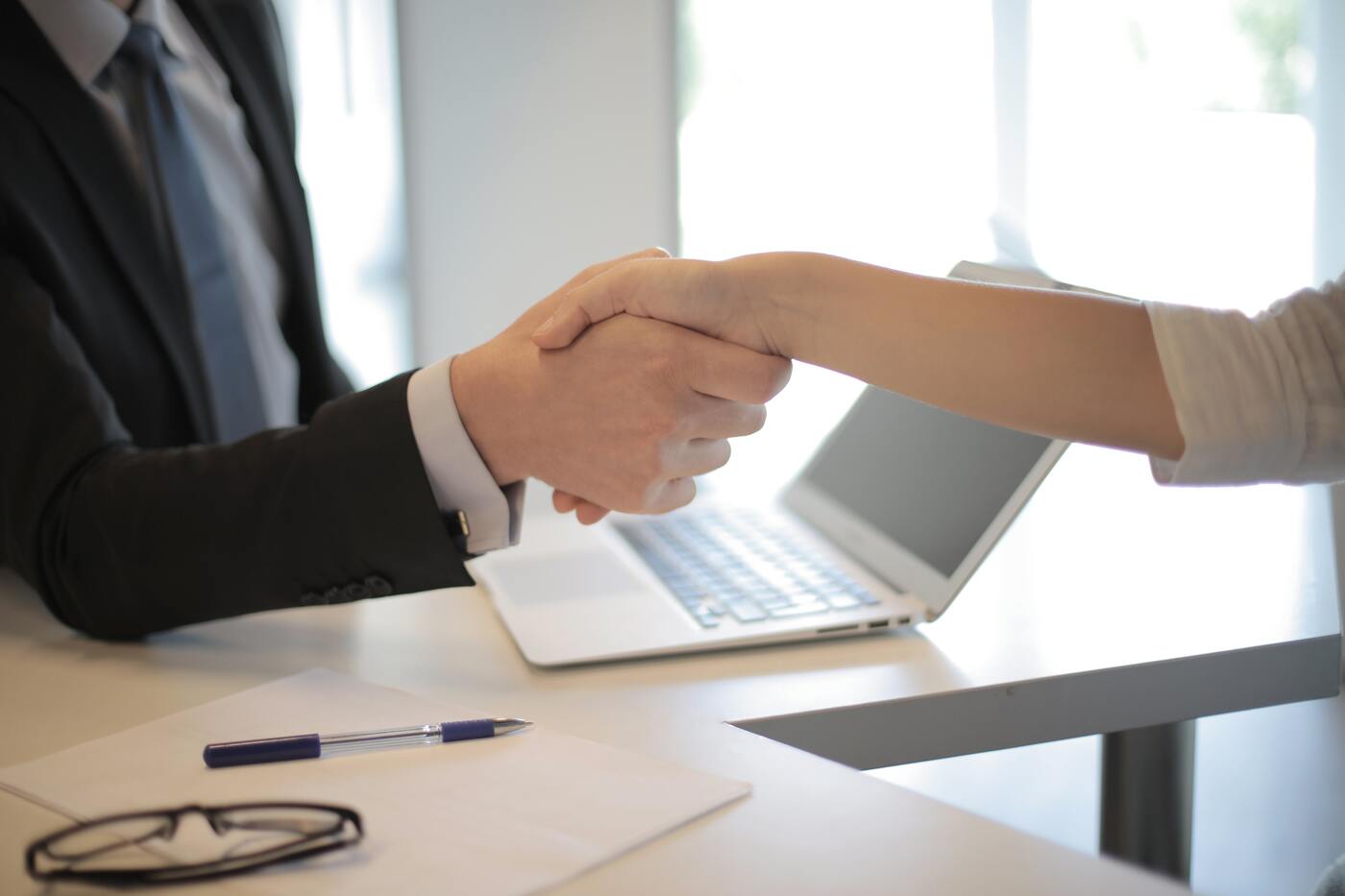 How to Sell Your Car Privately
How you sell your car to a private party is the same as how you would sell a vehicle to a dealership, so you can use the same steps as above.
Determine Your Car's Value
Once you have the base value for your car, you must take into consideration aspects that reduce its value like:
Excessive wear and tear
Excessive mileage over an average of 12,500 miles per year
Accident reports
Unrepaired items like missing body parts
Worn tires
Maintenance inconsistencies
Some of the things that might make it worth more than the book value are:
Low mileage under the 12,500 annual average
Maintenance records and receipts
Garage kept
Scarcity
Popular make and model
Remaining warranty or extended warranty
New tires and other new parts like batteries and recent oil changes
Do everything you would do before taking your car to a dealership before you offer it for sale to the public.
Give your car curb appeal
Wash it and wax it, or have it detailed by a professional
Get the interior sanitized and deodorized
Shine the wheels and rims
Buff out small scratches
Defog the headlights – replace them if needed
Go over every bit of the exterior, looking for insect splatter, bird droppings, and tree sap.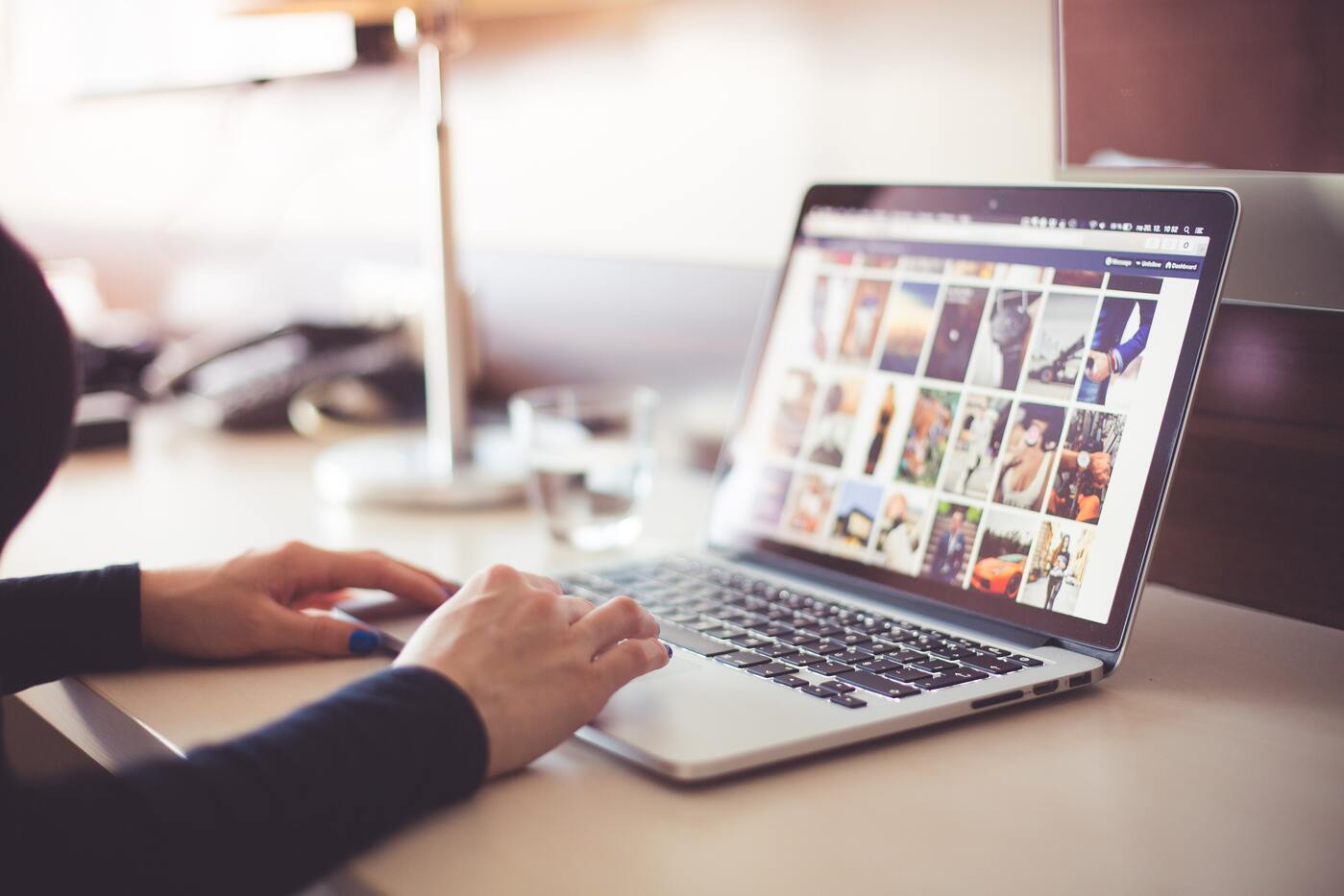 Create a page that sells to connect with shoppers
Creating an ad for your vehicle might be the hardest part of the selling process. You need to decide which market you're going to list on and find one that suits your needs. If you're selling a specialty vehicle, find a marketplace(s) that caters to those types of vehicles where you'll get the most money.
If you don't know how to photograph your car, hire someone who does because photos are critical to selling. If you decide to take your own photos, look at manufacturer and dealership ads to see how they present their cars and copy the process.
Use the dealership ads to help you write your description, too. Again, look at how the auto manufacturers write their copy and do the same for your make and model. Highlight the positive aspects of your vehicle. Disclose any conditions or repairs as part of your ad.
Don't forget to take your ad down once you've sold your vehicle.
Key items:
Take lots of great photos – the more, the better
Write a solid description listing the good and the bad
Post to several sites and in local newspapers
Get the Paperwork Ready
If you're asking yourself what paperwork you need to sell your car privately, the answer is the same as if you were selling to a dealership. The only difference is you need to go to the DMV or motor registration bureau in your area and get the paperwork the state requires to sell and transfer a title.
You'll need the following:
Title

If you have a lien on your car, you must pay it off and get a clear title before selling it to a private individual.

Title Application

Depending on your state's requirements, this form transfers the ownership of the title to the purchaser and may include an odometer statement.

Bill of Sale

Type up a bill of sale for the new owner and include the selling price. This is used to determine the amount of taxes paid on the sale by the new owner if your state charges sales tax on a used car. In some states like Florida, the seller must file a Bill of Sale on a car if they don't want to be liable for accidents or other issues should the new owner not register the car.

Registration and License Plate

If you live in a state where the plate stays with the vehicle, you'll need to give the new owner the registration to the car.

Emissions or Inspection Documentation

If you live in a state where these inspections are needed, then they stay with the car.

Owner's manual and other books

If you still have all your books and manuals, give them to the new owner. Also, include any receipts for warranty work, new tires, oil changes, or other repairs. These items will help you sell the car for a little more when the buyer sees you've taken care of the vehicle.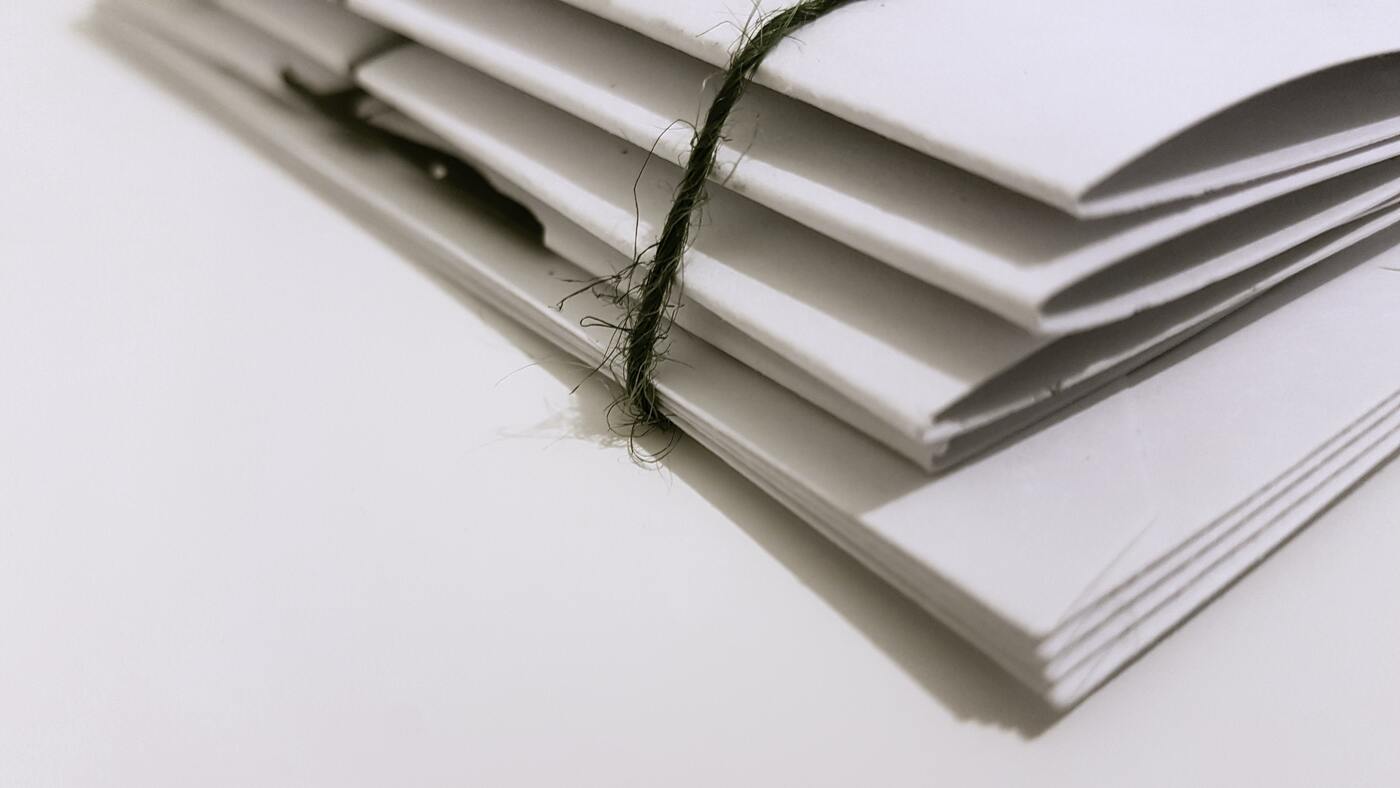 Sell It Safely: Pay attention to the test drive and payment.
To protect yourself while on a test drive or exchanging cash for a car, here are some tips:
Stay on main roads and avoid back roads and alleys
Meet in a public place and tell people where you're going
Have a friend or family member with you
Share information wisely
Verify the buyer's identity
Make sure the buyer has a driver's license and insurance
Keep the title until the payment clears
Beware of lowball offers or unusual requests like overpayments by check
Beware of people not wanting to see the car in person
Have a counterfeit detection pen to verify bills
Remove personal belongings from the car
If you feel uncomfortable, end the meeting
Some additional steps to complete the transaction
You sold your car! Here are some additional things you need to do to complete the transaction:
Unless the plate stays on the car, remove it
Let your insurance company know you sold your car
If you sold your car without paying off your loan, pay it off and get the title to the new owner.
Complete your paperwork for the title transfer
Complete the paperwork for warranty transfer
Notify your DMV or relevant authority
Copy all of the paperwork for both parties
Go to the bank and deposit the check or money order – hold the title until everything clears
Conclusion
When you're ready to sell your vehicle, you have two primary options: sell it to a dealership or sell it to an individual. There are advantages and disadvantages for both.
Regardless of your choice, you still need to go through the process of getting your vehicle ready for sale, and we hope this information is helpful to you.