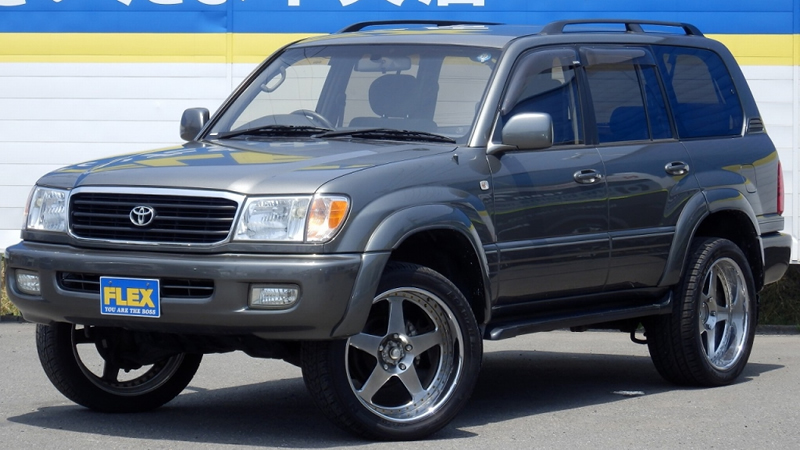 If you're in the market to sell your Land Cruiser, this guide will help you get the most money you can.
Highly popular Land Cruiser in the U.S.
As you probably know, the Land Cruiser is a highly popular SUV in the United States and worldwide. Toyota announced that after 60 years of producing the perfect vehicle for off-road adventure, they were retiring the Land Cruiser after the 2021 model. However, it didn't take long for them to change their mind, and they have indicated that the Land Cruiser will return in 2024 or thereabouts.
LandCruiser Features and Benefits
If Toyota decided it might not be a good idea to discontinue the Land Cruiser, it might be because this SUV has a loyal following that looks forward to its next iteration. It's been reported in Car and Driver that the new Land Cruiser will not be based on the international 300 series but rather a reinvented version of the 2024 Lexus GX.
In the meantime, here are some of the great features and benefits of any of the Land Cruiser lineup:
Durability and reliability of LandCruiser
Like all of Toyota's previous models, the Land Cruiser is built to be durable. It is more likely to exceed 200,000 miles than any other large SUV, according to an iSeeCars.com study, and it's twice as likely to exceed 300,000 miles as any other vehicle on the market. The Land Cruiser is made from thicker grade metal, so its body can take some harsh off-road conditions. If you care for your Land Cruiser, the engine might last 15 to 20 years.
Off-road capability and safety
The Land Cruiser was born to tackle the off-road conditions of Japan. It was initially built as a Jeep alternative in the 1950s and tested in the Australian outback, where conditions are extreme. Because of that, it is considered fit for any off-roading adventure you can imagine.
In addition to its ability to go anywhere, it's equipped with the latest high-tech safety equipment available. From passive safety features like blind spot detection and autonomous emergency braking pedestrian detection to its 10 airbags, it's earned consumer confidence from J.D. Power surveys that people feel safe during an accident in the Land Cruiser.
High-quality interior and comfort
With a starting price of $87,000, you would expect this SUV to be equipped with premium high-tech components and quality materials. You wouldn't be wrong. The seats are comfortable, and everything you need to enjoy your ride is within reach. It does have a 9-inch screen, which is a bit smaller than the rest of the automotive industry, and it lacks Apple CarPlay and Android Integration, but it does have Bluetooth and USB.
Toyota used warm tones to decorate the cabin, and it has an upscale feel. For the most part, the Land Cruiser can seat 8 in a 3-row configuration unless you choose the 2-row model. The third row is not a traditional bench seat but more like two jump seats.
You'll feel comfortable and secure in the cabin no matter which trim level you choose.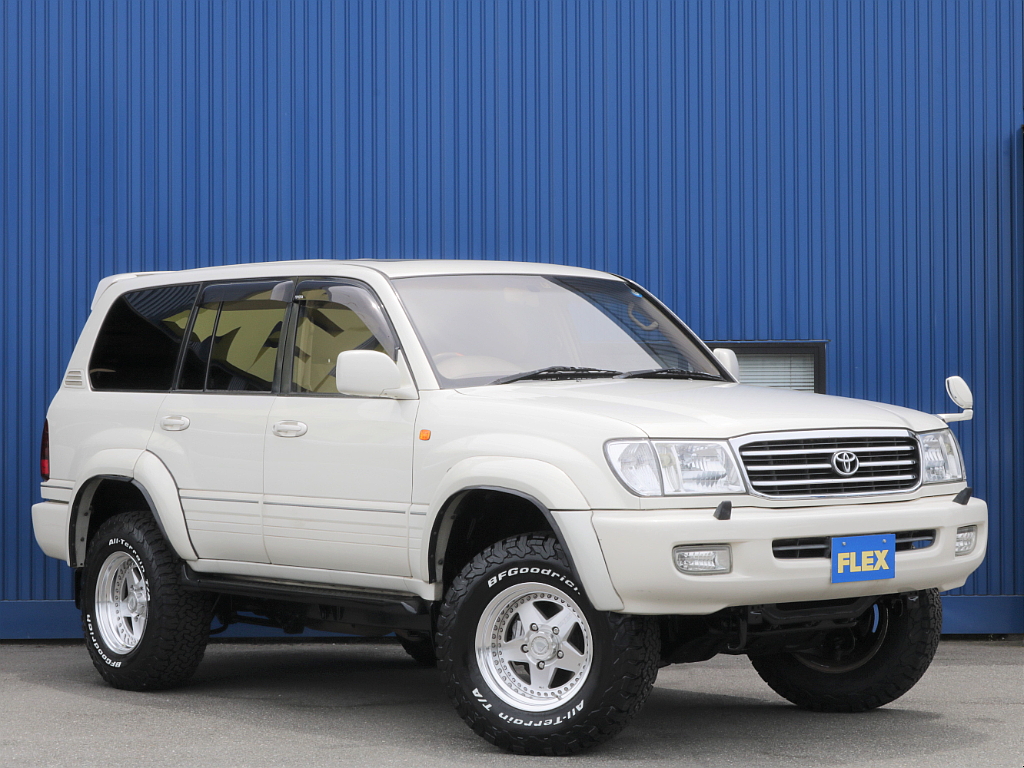 Land Cruiser's recent quotes
According to Edmunds, some current prices for used 2021 Land Cruisers range between $73,000 and $94,000, depending on the trim. The average used car price for Land Cruisers is close to $58,000 for the 2018 model, and older models can be found in the $10,000 to $15,000 range as long as you don't mind mileages around 300,000.
Land Cruisers with skyrocketing prices
Because people hold onto their used cars, the Land Cruisers are only going to be more expensive in the future. Since Toyota announced the discontinuation of the Land Cruiser, people have been scouring the internet for used Land Cruisers. The hunt for these SUVs will continue as people try to find older models based on the 200 Series.
New models will be launched in the future.
The new Land Cruiser will not appear in the markets until after 2024. Toyota has said they are planning to release a new Land Cruiser for the 2024 model, but it may be longer before it hits the U.S. markets. It is rumored that the new LC will be priced in the $55,000 to $65,000 price range and built similarly to the 2024 Lexus GX. It is said to have 349 horsepower and 479 lb.-ft. of torque.
According to Car and Driver, the 300 Series has been available worldwide for some time, but it appeared in the U.S. as the Lexus LX and not the 300. They also report that a 2024 next-gen Prado will enter showrooms soon. It is rumored (Automotive News report) that the Prado name may be dropped when it hits the United States with Toyota branding it simply: Land Cruiser. Read more about the history of the Land Cruiser here.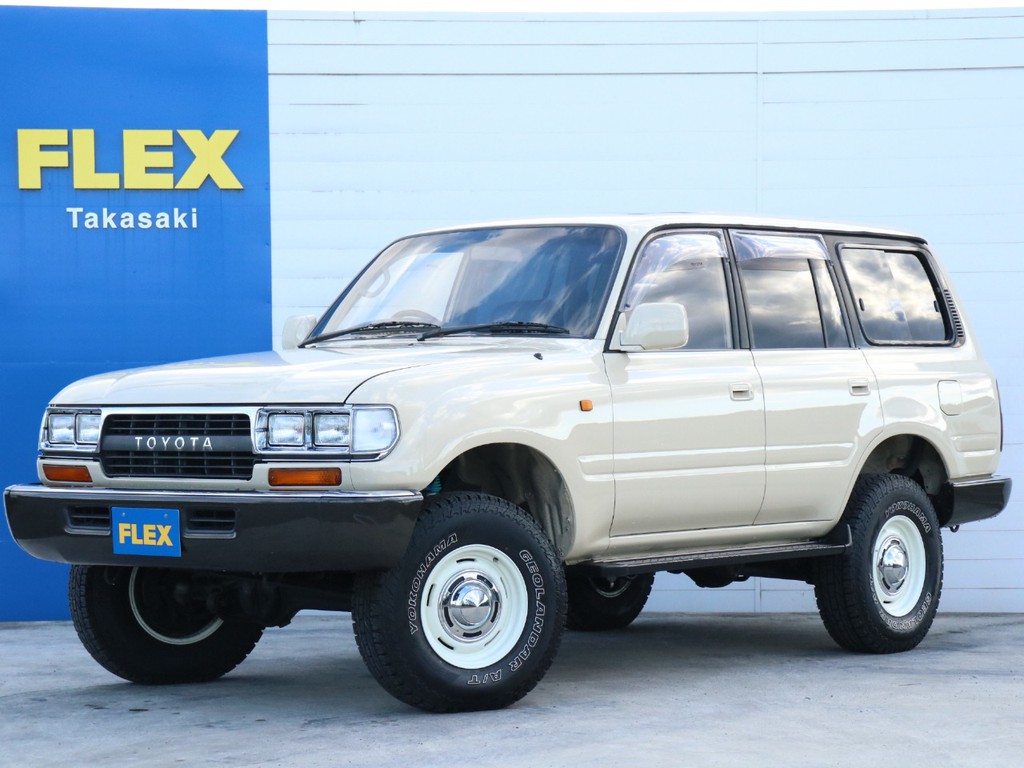 How to Sell your Land Cruiser
Even if you're not in the market for a new Land Cruiser, we can help you sell your current Land Cruiser. Here are some helpful tips on selling your car:
Selling procedure to dealers
If you want to sell your Land Cruiser to a dealership, choose a dealership specializing in Toyota, SUVs, or off-road vehicles. Trying to sell to anyone else will not get you the most money for your SUV.
How to Take Advantage of Online Car Buying Services
You'll find several online car-buying services that will happily buy your Land Cruiser. If you choose this route, you don't have to wait for a dealership to make an offer, and you might get a little more money. All you need to do is put your VIN or license plate information into the system and confirm the make and model of your vehicle.
There will be a series of detailed questions for you to answer that includes information on condition, accidents, any aftermarket modifications, dents, missing parts, or if there is hail or flood damage.
How to use the car sales platform
If you use a car sales platform like Carvana or Carmax, you don't have to spend time at the dealership or deal with a sales staff.
Once you've completed the requested information, the system will estimate how much your Land Cruiser is worth. From there, you decide if you're selling it outright or want to trade it in and if there is a lien on it. Also, you must take photos of your vehicle inside and out.
You may need to drop off your vehicle at their nearest location, or an appraiser may visit your home. Either way, the final offer from the company may be lower due to damages or other issues that weren't included in the initial quote.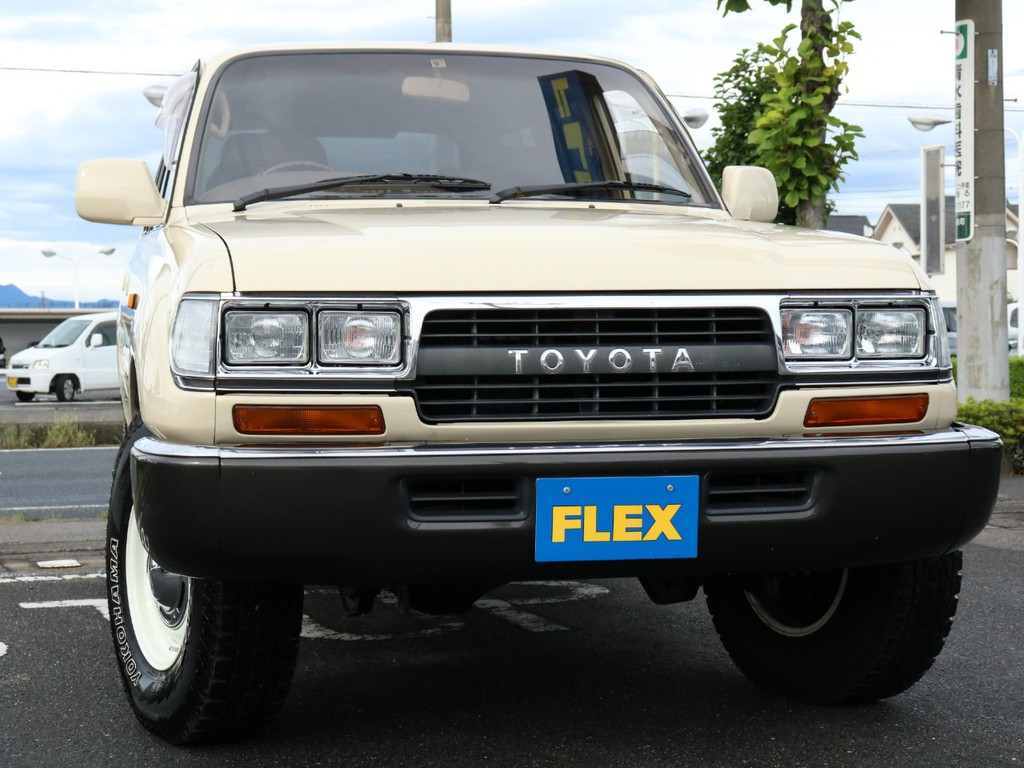 Points of Sale for Land Cruiser
If you're ready to sell your Land Cruiser, here are some of the points that most buyers look for in a used model:
Year

The newer the year, the better, but some year LCs are better than others, and here are some of them: According to owners, the best years are 2002, 2009, 2012, 2019, and 2020. They suggest you avoid 2000, 2005, 2008, 2011, 2013, 2016, and 2017. However, dedicated Land Cruiser enthusiasts say you can never go wrong with an LC from the 1995-1997 lineup.

Maintenance

A well-maintained Land Cruiser will be worth more than one that has been beaten up. Most buyers are okay with a higher mileage vehicle – the Land Cruiser can go to 400,000 miles if maintained, so mileages over 100,000 are not unheard of. Many buyers like to stay around the 100,000-mile mark.

Body

The Land Cruiser is supposed to go off-road. Buyers expect it because that's what they want to do with it, but they don't want one that has been driven into the dirt. Dents and dings on doors can be overlooked, but missing body parts can't. They don't want to see tire rub from bad suspension parts, misaligned body panels, or dented roofs.

Modifications

Buyers looking for a Land Cruiser for off-roading are more apt to get excited if they see an overlanding kit or suspension modifications.
Ensure the vehicle is in the best condition possible
Before you put your Land Cruiser up for sale or take it to a dealership, here are some of the things you should do to get it looking its best:
Fix minor issues like paint scratches
Do a fluid check and replace any missing fluid
Check the bulbs and fuses
Check the battery and electrical system
Inspect the brakes
Check the HVAC system
Replace missing parts like mirrors
Check the underside for dented or missing parts
For more information on preparing your Land Cruiser for sale, read this article on How to Sell a Car to a Dealer or a Private Individual.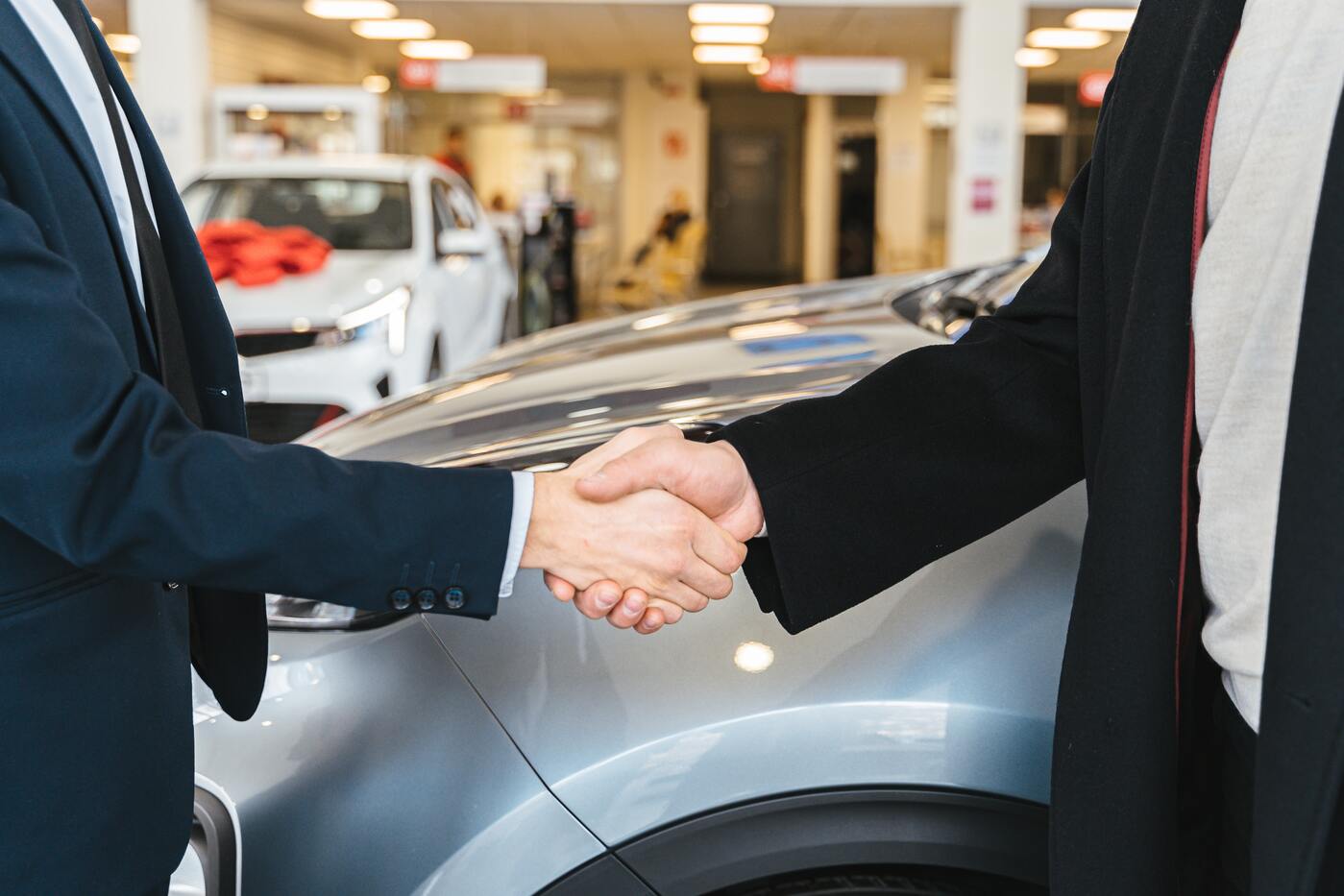 Pricing points and negotiation techniques
You want to get the most money for your Land Cruiser, so you might need to be a savvy seller and know when to walk away from an offer.
Here are some tips on getting the most for your LC:
Demand

It is always good to have something in demand, and the Land Cruiser is one of those vehicles. You can get the most money because many people want this SUV. When Toyota announced they weren't making any more, that only gave people an immense desire to own one. If and when they start making them again, the new ones won't be anything like your own, so yours might be worth even more.

Justify your price

Demand aside, your Land Cruiser is worth a good deal of money to the right person. If you've done mods on it, then the worth goes up. You can get an idea of the vehicle's prices by going to Edmunds or Kelley Blue Book for an estimate, or you could check online for anyone selling a similar year and model. If you have a Carfax report, you can show buyers you've taken care of it.

Start high

Always start your negotiations with what you would like to get for it. The worst thing that can happen is the buyer says 'no' and leaves. The best that can happen is they say 'yes,' and you're happy with the deal.

Be realistic

Sometimes, conditions like damage and excessive miles can reduce a vehicle's worth. It will be worth less if your Land Cruiser has severe damage or excessive miles. Be realistic in your pricing.
By standing firm during a negotiation, you have a better chance of getting the money you want from your Land Cruiser.
Enhanced photos and detailed information
You'll need great photos showing off every angle of your SUV when you put it up for sale. Make sure your photos include these parts:
Wheel wells
Under the hood
Under the body
Door sills
Molding
Window seals
Seats
Floors
Dash
When you write up your description, ensure that you list any parts you upgraded or replaced, as well as all the damages, parts that are in need of replacement, and anything else you can think of if you were buying it. It's easier to deal with buyers who know what to expect before they come to see the SUV.
Remove internal odors in advance
If there are any odors in the SUV, use an air freshener that neutralizes odor rather than masks it. You may need to leave the doors open and let it air out. If the cabin smells moldy or mildew, you might have a leak somewhere, so find the problem and fix it.
Prepare the instruction manual for the accessories
When it comes to getting the paperwork of your Land Cruiser together, if you've made any modifications or added any aftermarket accessories like a winch or lift kit, don't forget to give the new owner the instruction manuals and your receipts when you sell it. This will help them if they need to have any work done or there is a manufacturer's warranty on the parts.
Prepare documentation of your vehicle's maintenance history
As you put your paperwork together, don't forget to include the vehicle maintenance records, including tire and battery receipts, oil changes, and any dealership warranty work.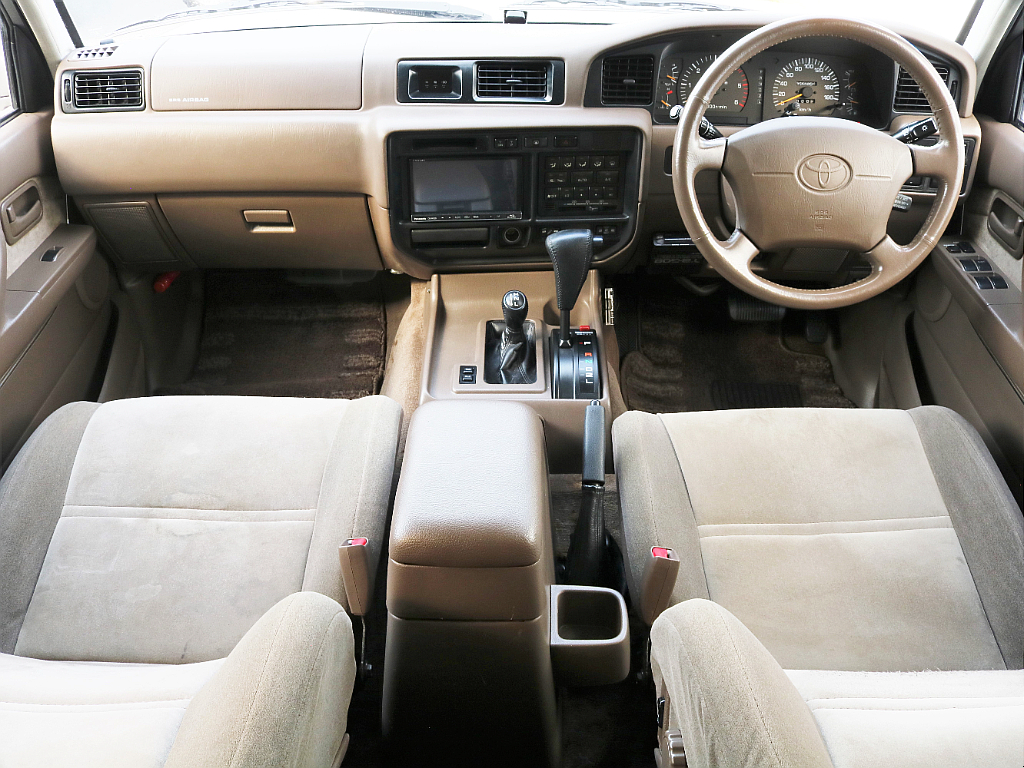 Preparation before the sale of LandCruiser
You want your SUV to be in the best possible condition if you want to get the most money for it. While it may take some time to get these things done, you'll have money to show for your work.
Interior and exterior cleaning and maintenance
After you've changed the fluids, replaced worn parts, checked the belts and hoses, and looked for rust or paint chips that might be a problem, wash, wax, and buff the exterior. Pay attention to the weatherstripping and tires – get them looking their best.
Clean the interior from the roof to the floor, vacuum the seats, and use cloth or leather cleaner on the armrests and other high-touch areas. Use a dash cleaner on plastics and clean fingerprints off screens and the instrument panel.
If there are any odors in the SUV, use an air freshener that neutralizes odor rather than masks it. You may need to leave the doors open and let it air out. If the cabin smells moldy or mildew, you might have a leak somewhere, so find the problem and fix it.
Organize vehicle history and check maintenance records
As you put your paperwork together, don't forget to include any instructions for accessories you've added and the vehicle maintenance records, including tire and battery receipts, oil changes, and any dealership warranty work.
Anything related to the maintenance and history of the vehicle should be put into a packet for the new owner. If there is an extended warranty or any warranty left on the LC, ensure the new owner knows how to transfer it.
Conduct a market price survey.
If you've already gotten an estimate from Kelley Blue Book, then you have an idea of what the vehicle is worth wholesale. Other sources of average prices can be found on dealership used car listings. While these are retail prices, you can get a feel for where your price should be. Compare models, years, and mileage with yours and find a fair price for your vehicle. If you still want more numbers, check AutoTrader or other online publications where people sell their vehicles.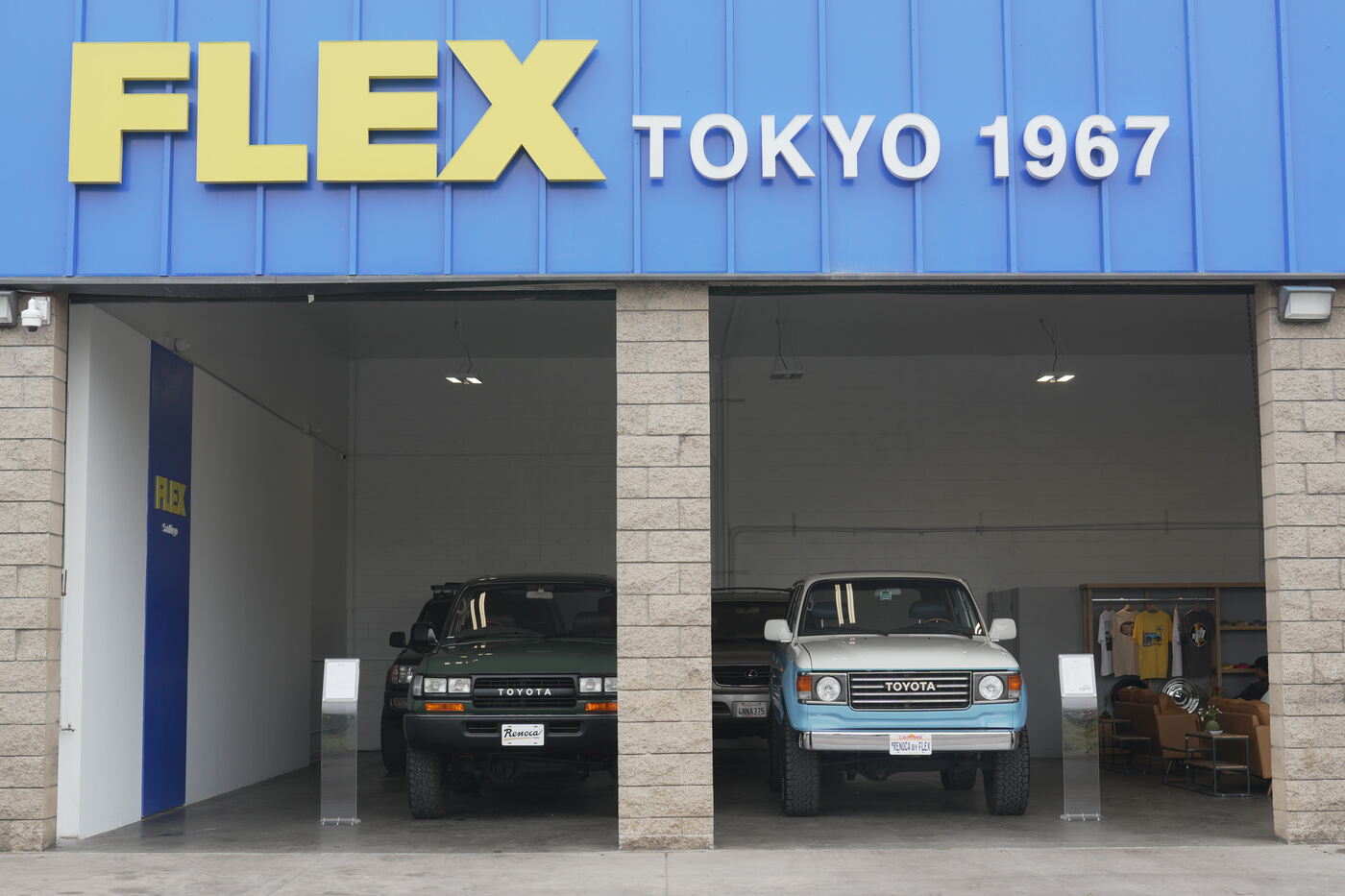 Why FLEX can trade in your car for a higher price?
FLEX is uniquely positioned to offer you more for your Land Cruiser than you might get from the general public. We're experts in Land Cruisers, so we understand the uniqueness of this SUV.
We can sell the cars we purchase directly at the store.
We sell the vehicles we buy from the public directly at our store, so we know what we're buying.
FLEX is a specialty store, so we can evaluate customization.
We also understand that modifications and customizations are a good thing. While other dealerships might deduct for those custom wheels, we aren't other dealerships. Since we're a specialty store, we know how to evaluate customizations.
It's no problem if the exterior is in poor condition.
The exterior doesn't have to be in great condition since we renovate cars and trucks when making our Renoca series. As part of our renovation of your old body, we repair and repaint the entire vehicle and change out parts like bumpers, so we're okay with your Land Cruiser being used as Toyota intended. Off-road and in the mud.
We're ready to talk if you want a fair evaluation of your Land Cruiser. Give us a call or fill out the online Land Cruiser evaluation form before you sell your SUV for less money.