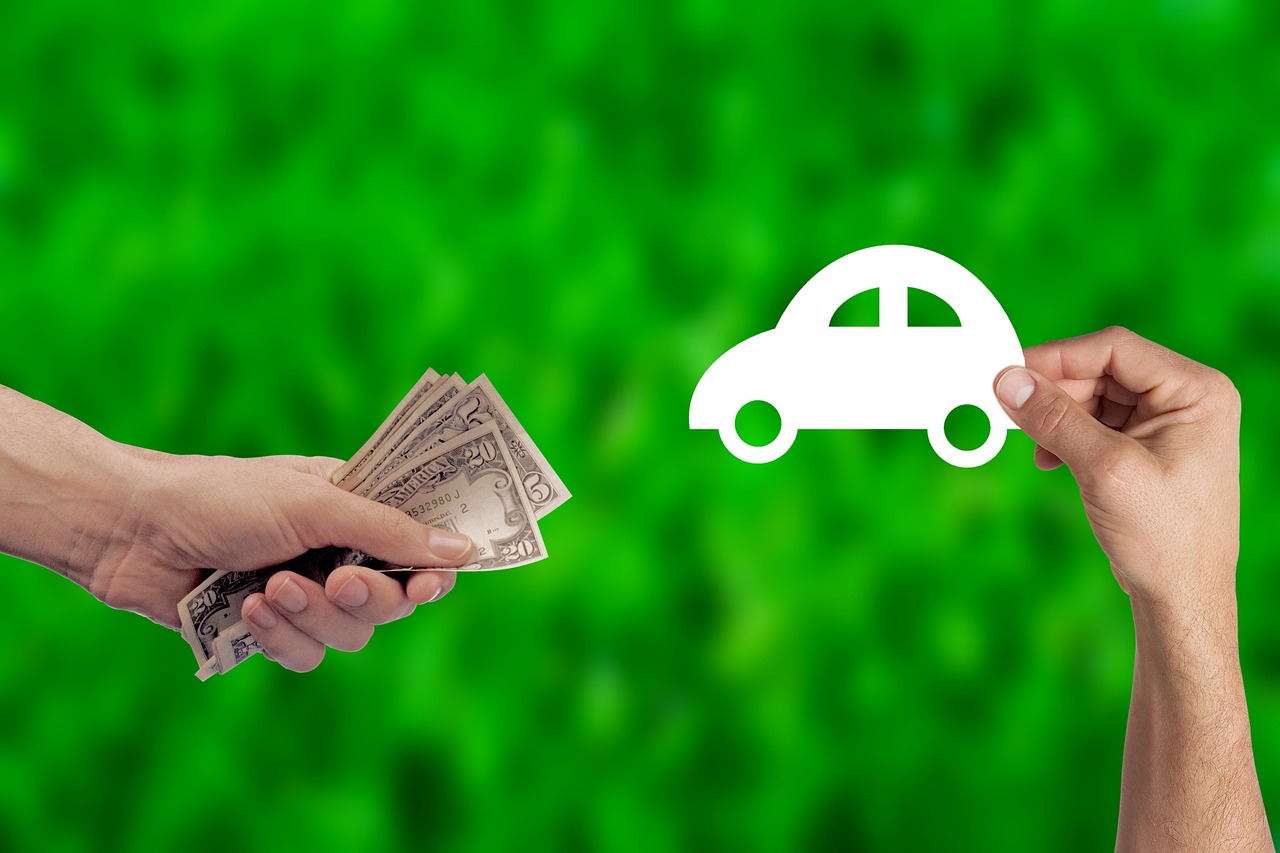 If you're wondering what you can do to sell your car for more money, we've compiled some information that might help you get the most for your car when it's time to sell it. The average cost of a new vehicle is roughly $45,000, so the more money you can get for your used car, the less you have to pay for a new car.
Here are some tips to help you lower the cost of your new car:
Your car may be worth more than you think
Even though it's been a couple of years since the pandemic, it takes commerce a long time to turn itself around, and the auto industry is a perfect example of how long things take. While the chip and inventory shortage has lessened for some manufacturers, not everyone is back to normal. New cars are not only expensive, but the sales have slowed due to lingering shortages and high interest rates.
This may mean your car is worth much more than you think. Dealerships still have a shortage of used cars on their lots, so they are always looking for more inventory. Your used car might fit right in with their sales goals.
Used vehicle prices just keep climbing
While the economy is starting to level out and used car values are beginning to slow, there is still time to get more for your used car.
Why might used car values be higher right now?
When the chip shortage started to lessen, manufacturers took their supplies and put them into their more profitable, expensive models like SUVs and pickups. This uneven shift of supplies has impacted the availability of more affordable vehicles, which is why the average new car price is over $40,000.
This has made used cars more attractive to buyers, affecting supply and demand. Many people choose to repair and keep their vehicles, so fewer used cars are available on the market, reducing the supply and increasing the prices.
What factors contribute to used car values in the US?
Here are the key factors that contribute to the value of a used car:
MSRP

The original sticker price of the make and model of the vehicle can be a factor in its value.

Year

Not only are the years used to determine the age of the vehicle, but some model years were better than others.

Condition

The car is graded by its current condition.

Mileage

While most new cars can go over 100,000 miles, the mileage is still a factor that determines whether you can get a loan for the vehicle.

Options

Trim levels and options make a difference in the price of the car.

Maintenance history

A well-maintained vehicle with service records is worth more than one that's been neglected.

Safety recalls

If there have been any safety recalls, receipts for the warranty work add to the car's value.

Current demand

This value is mercurial as consumers' desires and seasons change.

Location

The internet allows people to buy and sell vehicles from anywhere, but the vehicle's location is still a factor for most sellers.
Something else that helps determine the value of a car is wage growth. If you're trying to sell a vehicle in an area with diminished wages, you'll need to price it to sell, which could be lower than what you might get in a more robust marketplace.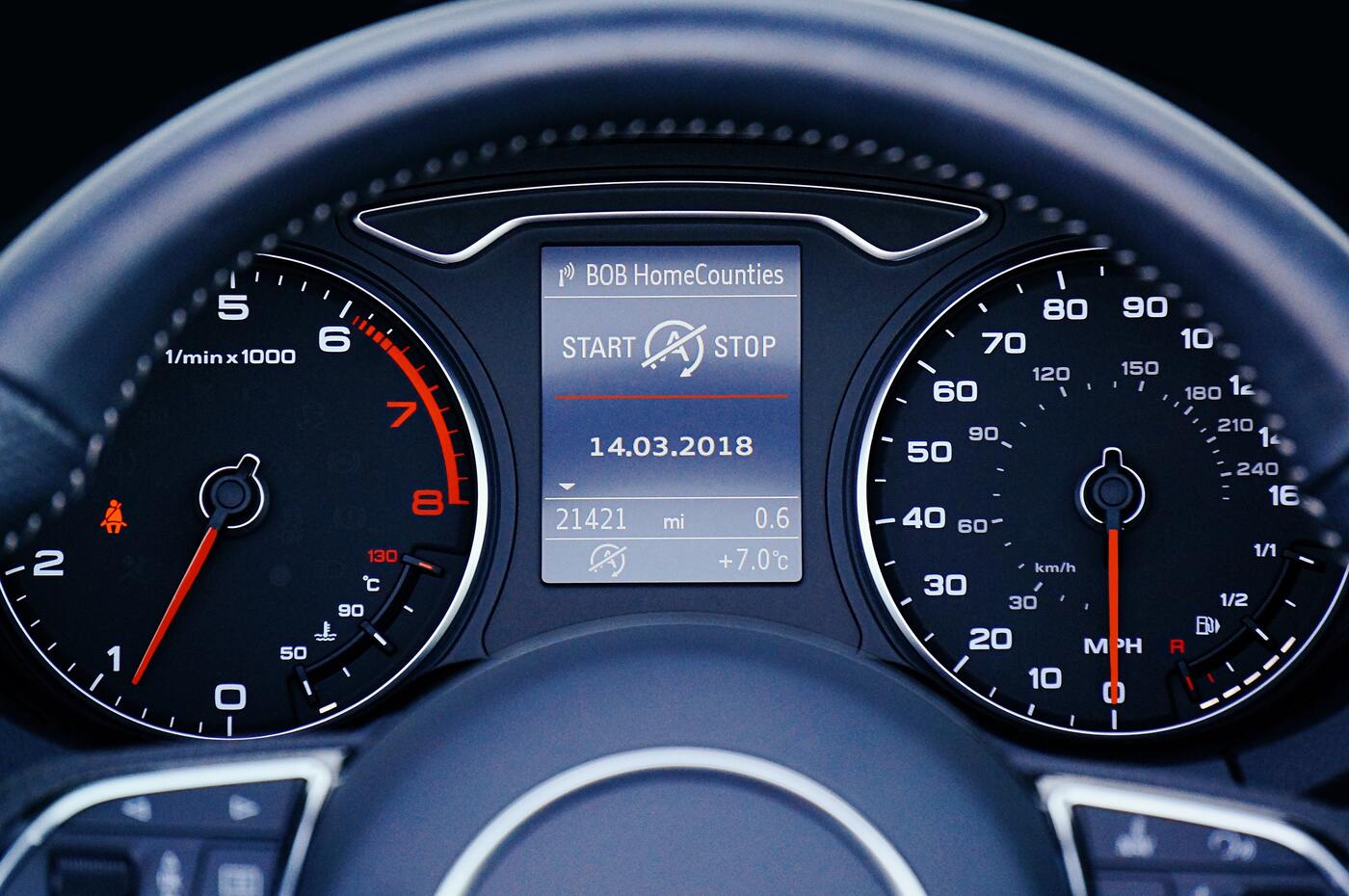 Should you sell your car to a dealership or privately?
If you're ready to sell your vehicle, you may wonder if you should sell it privately or to a dealership. We've laid out all of the pros and cons of private and dealership sales in this post How to Sell a Car to a Dealer or a Private Individual.
The post covers the best way to get the most money from your vehicle and how to get it ready to sell. It also gives you a list of things you need to do to the car or truck before you sell it and a list of necessary paperwork.
How does a car dealership calculate a potential trade-in offer?
A dealership calculates the potential trade-in offer using the same criteria it uses to determine the used car's value. They also consider whether or not the vehicle is a good fit for their lot. If they sell nothing but big trucks and you bring them a Fiat, they may have a harder time selling the car, so they'll offer less.
The big factors are always make, model, mileage, condition, and year. If a dealership can't sell a car on the lot, they must take it to an auction or wholesale it to a Buy Here Pay Here lot.
How to calculate the trade-in value
You can get an idea of a trade-in value by using tools from Kelley Blue Book or Edmunds to estimate what a dealership may offer you toward a new car deal.
What is Actual Cash Value (ACV)
The ACV of a vehicle is the current market value of a car, which may or may not be the same as the trade-in value you've been given. It is the number loan officers and insurance companies use to determine how much actual cash they are lending or insuring against the car. An ACV is calculated by using the cost of the car minus the depreciation and includes wear and tear.
Appraisal tools used by car dealers
Dealerships use several appraisal tools when putting a figure on your trade-in. The gut experience of the used car manager might be the first tool they use to determine a price, but they do use other tools like Kelley Blue Book, Black Book, NADA, and other online sources of current information. CarFax and AutoCheck give them access to the vehicle's history, which helps them fine-tune their offer.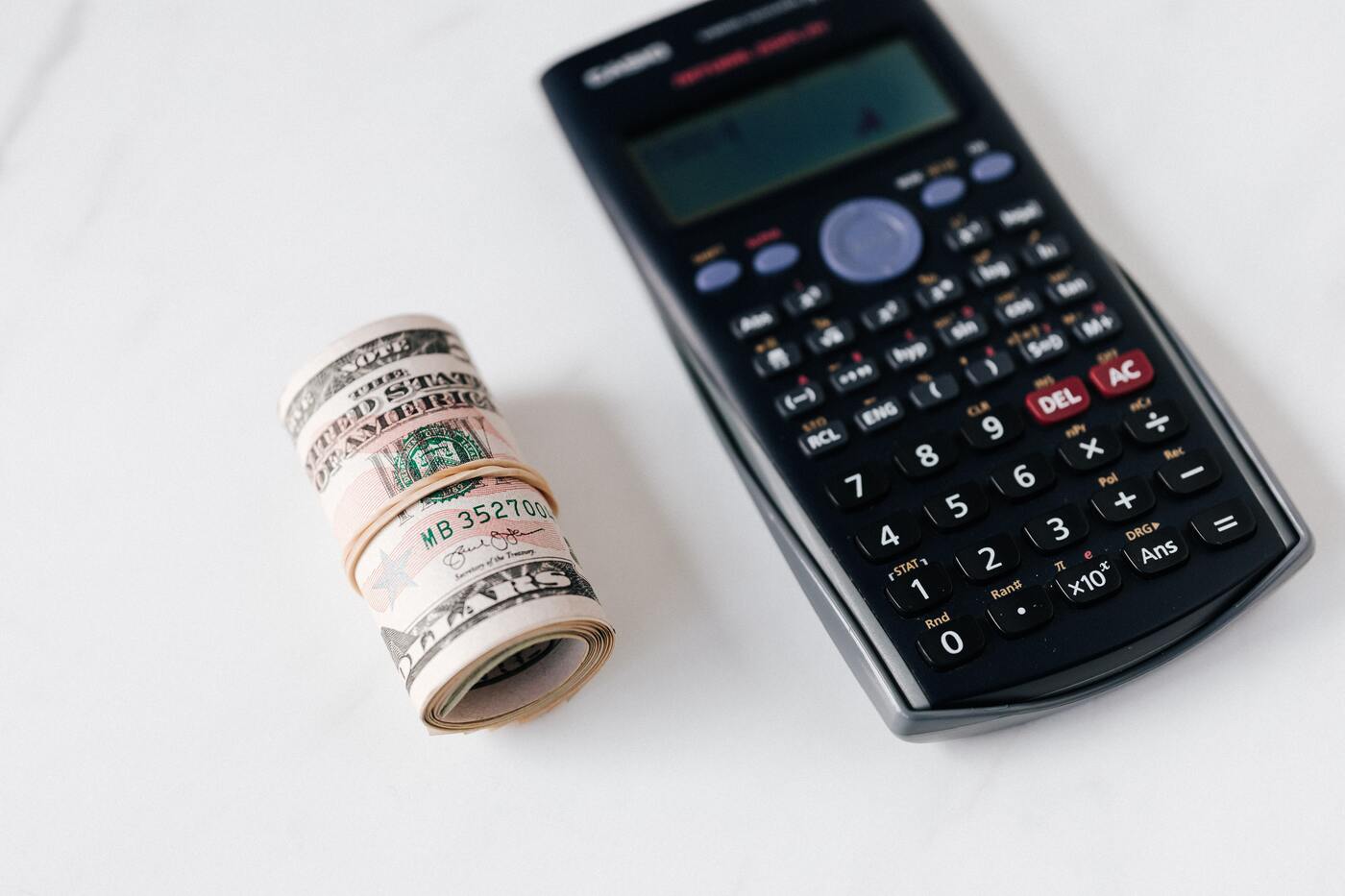 How do you get a good trade-in value?
You can help yourself get a good trade-in value by researching and getting your car ready to be appraised before you go to a dealership.
Find out the trade-in value of the car you own.
Kelley Blue Book and Edmunds are two sites open to the public where you can enter your car's information and get an idea of what the vehicle is worth before you go into the dealership. These numbers may only be a starting point because other factors must be considered when determining the value.
Make simple fixes before taking your car to a dealer
You can do a few things to get your car ready to go to the dealership. Here are some quick fixes that can help increase your car's value:
Fluids

Change the oil, check the brake fluid level, and check the coolant and transmission fluid levels.

Wipers

Check the wiper blades for wear and replace them if needed. Check the washer fluid and refill if necessary.

Lights

Make sure all of your bulbs work, and there are no blown fuses.

Tires

Check and inflate the tires to the proper PSI.

Detail

Wash your vehicle and clean the interior, including the dash, upholstery, inside the windshield, and rearview mirror. Wax your car to give it a nice shine, and don't forget to use a tire cleaner to make the tires stand out. If you don't have time to do this, consider hiring a mobile detailer to come and do it at your home or office.
Ask for a dealer who is experienced with your particular type of car
If you want to get the most money for your vehicle, sell it to an expert in your make and model. That's why you look for a dealership specializing in your car.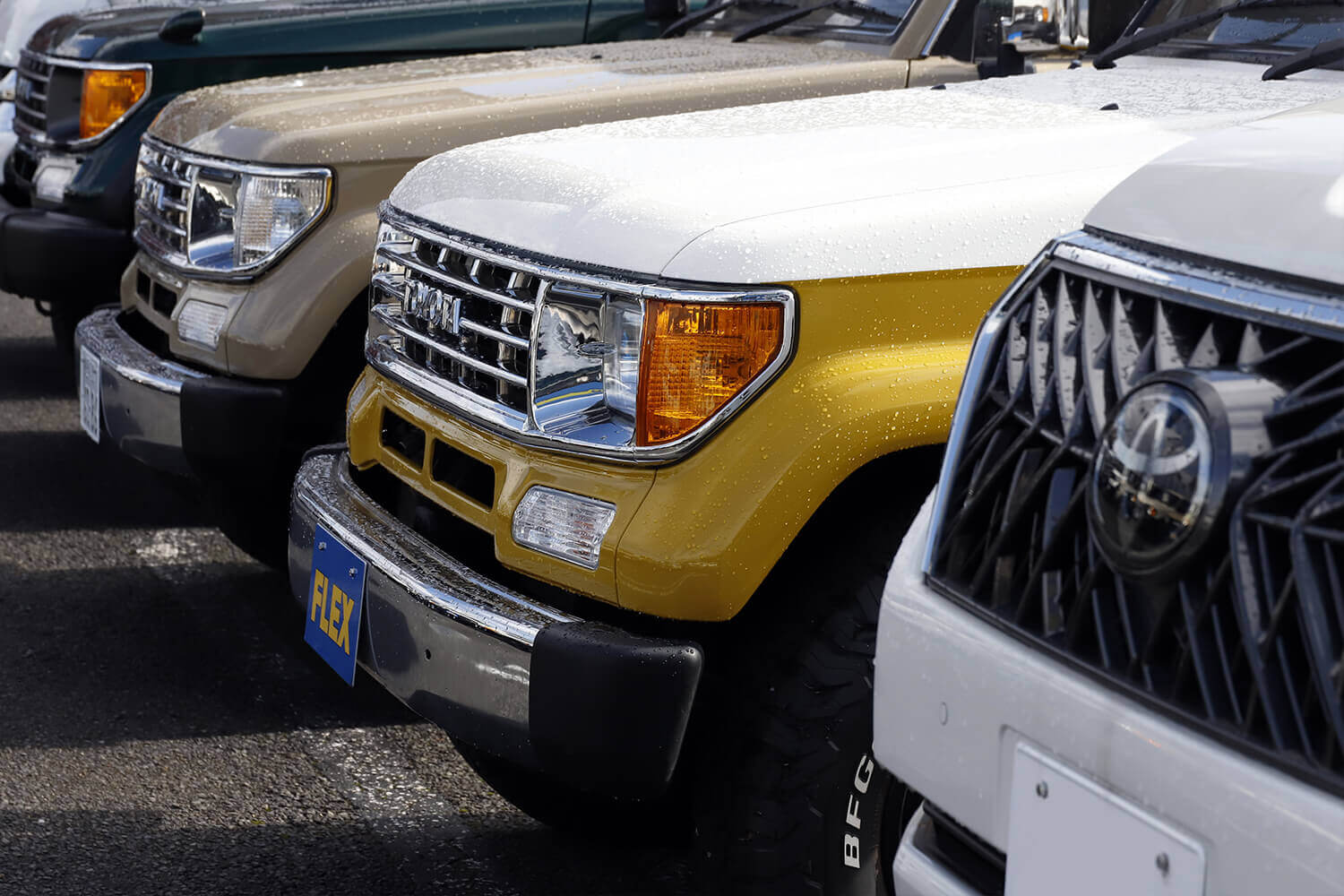 Car models that FLEX specializes in
At FLEX, we specialize in Toyotas, so it makes sense that we'll give you the most money for your Toyota truck or SUV.
Here is a list of the models we are looking for:
Land Cruiser

This full-sized 4WD SUV is considered Toyota's flagship and favored for its off-road capabilities. It was introduced in 1951 as a Jeep competitor before finding its own market. By 2019, over 10 million Land Cruisers had been sold.

Tacoma

Introduced in 1995, this mid-sized, light-duty pickup truck has been a best seller from the start. Motor Trend named it Truck of the Year in 2005, and its residual value is one of the highest (66%) of all vehicles, according to Kelley Blue Book.

Tundra

The Tundra hit the market in 1999 as a full-sized pickup truck modeled off the Toyota T100. 2022 saw its third generation arrive in showrooms, and it's powered by twin-turbo V35A-FTS engines with a hybrid option.

LX/GX

These luxury SUVs carry the Lexus badge and are direct descendants of the Land Cruiser Prado. The GX was introduced in 2002 and targeted for the North American luxury market, where it hit the bullseye. The Toyota 4Runner is the Toyota version of the GX.

FJ Cruiser

The FJ is a midsize SUV for the North American market and was introduced in 2007 and discontinued in 2014. It is a purpose-driven vehicle made for extreme off-roading and rock crawling. Toyota made the FJ worldwide in limited numbers in 2010.

4Runner

In 1984, Toyota introduced the 4Runner to the public under the Toyota Hilux Surf badge. It was originally a compact SUV but is now classified as a mid-sized SUV. It is considered the fifth longest lasting vehicle in the United States, according to iSeeCars.com, with 3.9% of cars over 200,000 miles.

JDM

Vehicles like the Land Cruiser 70 and Sprinter are Japanese Domestic Market Toyotas examples.
If you own any of these Toyotas and are ready to get the most you can for it, head over to our trade-in form and let us give you a quote.