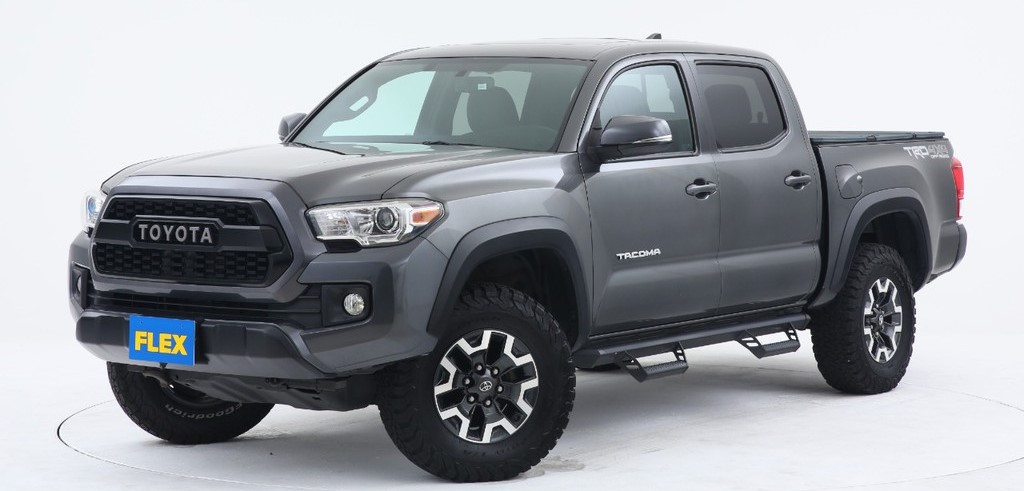 Since its introduction in 1995, the Toyota Tacoma – the name Tacoma comes from the Coast Salish people's word for Mt. Rainier in Washington State – has sold well and has brought younger buyers into the truck market. It started as a compact pickup truck during the 1995-2004 years but moved up in size to a mid-size in 2005 where it has stayed through today's third generation. The Toyota Racing Development (TRD) team has been instrumental in developing its off-road appeal.
While it is not the top-selling truck in the United States, over a quarter million Tacomas were sold in 2021.
What We Love About the Toyota Tacoma
There are so many things that we love about the Toyota Tacoma that it was hard to select only a few, but our team got together and settled on the following:
Good Reliability Ratings
If sales alone were indicators of the Tacoma's reliability, it would be correct to say that truck buyers find it a reliable vehicle. Toyota designed the Tacoma using durable construction, including high-strength components that can withstand off-road terrain and extreme weather conditions. There are reports of some Tacomas with over 400,000 miles on their odometers.
Another factor in the reliability index is the engine under the hood. Toyota's R&D department spends years working on and perfecting the engines that go into their trucks. The power under the hood is manufactured with the latest high-tech components to create a powerful, long-lasting motor. You don't get to 400,000 miles without a strong engine.
Legitimate Off-Road Capabilities
While the Tacoma was initially designed for the North American market that uses their trucks for daily drivers rather than working on a farm or hauling construction equipment, Toyota didn't lose sight of the original intent of their trucks: to take on hostile terrain and win.
The Tacoma is offered in a few 2WD configurations, but the North American market plays hard, so the 4WD packages must be able to keep up. The conditions in North America are nowhere near as extreme as Australia, where the Tacoma testing was done. Still, if the Tacoma can tackle the outback, it can tackle suburban streets.
Long Lasting
The Toyota Tacoma can last for years and miles with proper maintenance. Toyota Motor reports that you can expect the Tacoma to last over 200,000 and closer to 300,000 by following Toyota's scheduled maintenance recommendations.
High Resale Value
Long-lasting trucks hold their value, especially in the North American marketplace, where everyone loves their trucks. It is not unusual to see a high-mileage Toyota Tacoma still priced higher than other used trucks in their class.
Towing and Payload Hauling
Toyota never forgot the workforce that made their pickup trucks popular, so when they designed the Tacoma, they made it more capable of towing and carrying cargo. Today's models can tow up to 6,800 pounds with the right model and tow package, and the bed can carry up to 1,685 pounds.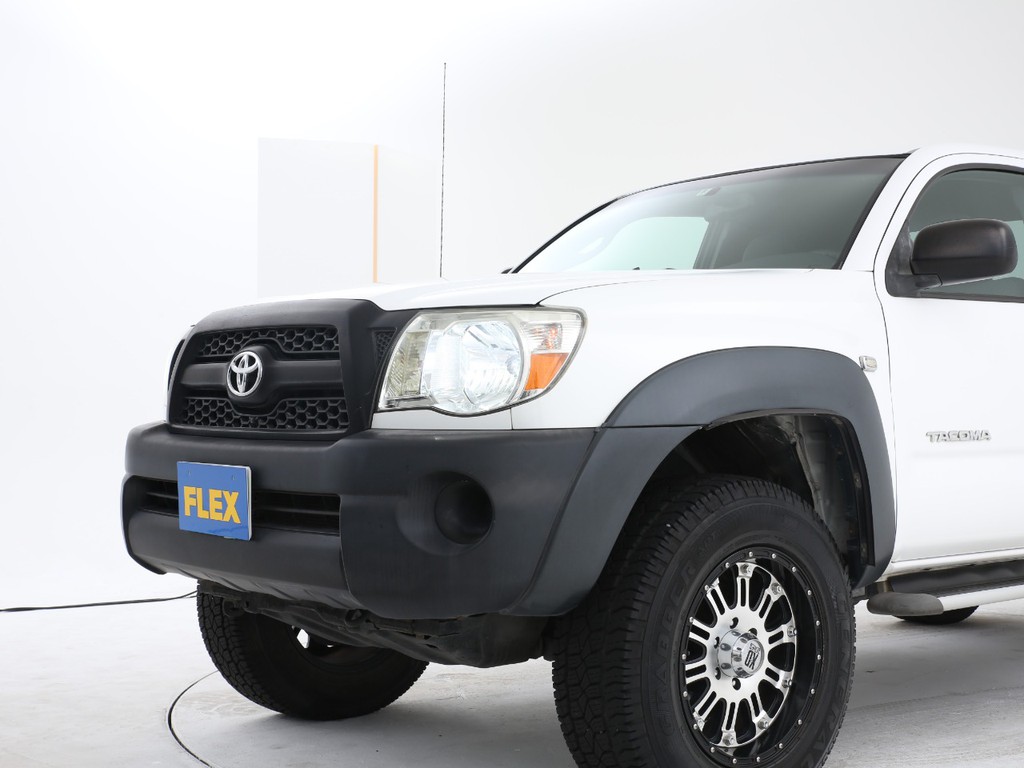 The Tacoma is still a workhorse regardless of being parked in a suburban driveway.
Safety Features
Every year, the safety features in all cars get better as technological advances start to make cars much safer for everyone. The Tacoma is no different. Sometimes, a mid-model upgrade made optional safety features a part of the standard equipment so everyone has the same safe driving experience.
Eight models to choose from
With eight models to choose from, a Tacoma fits everyone's lifestyle. Everyone has a favorite Tacoma, from the "barebones" SR, one of the lowest priced trucks on the market, to the luxury-minded Limited with all the amenities to the TRD Pro with its mountain climbing abilities.
A Great Infotainment System
Not all the trucks on the market have a sophisticated infotainment system that combines all your favorite apps with navigational systems, premium audio sound, and a sleek interface.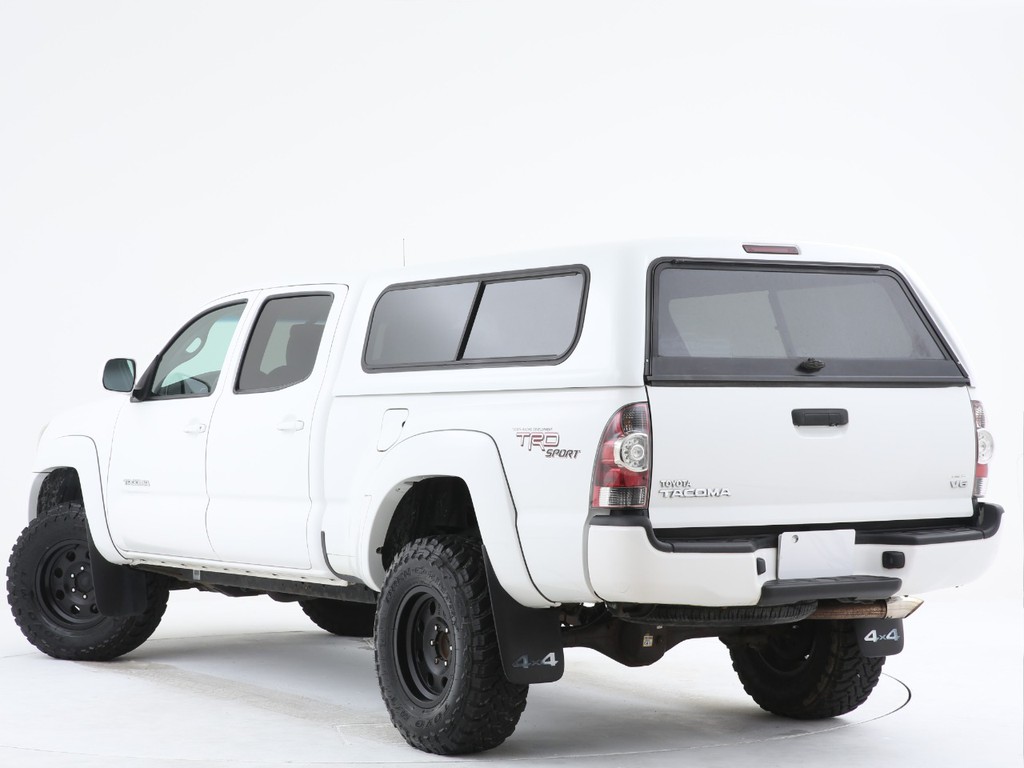 An Attractive Exterior
Toyota's Tacoma has two cab variations and two bed sizes that can be combined with different powertrain options. The stylish build underscores its rigid body and powerful towing capacity. Its high ground clearance and wide stance gets you over the most rugged terrain. Depending upon the model, the truck may feature special badging and finishes.
Toyota offers several appearance packages for each of its models.
Great Engine Performance
Since performance matters, it's nice to know that Toyota dropped a lot of power under the hood. Tacoma's engines have evolved over the years, and while it started in 1995 with 142HP, today it is capable of 278HP with the 2GR-FKS under the hood. Couple this with the reliability of the Tacoma and its towing capacity, and you've got a truck that can make life fun to live.
What We Don't Like About the Toyota Tacoma
Even though we love a lot of things about the Tacoma, there are still some things that we don't like, and here they are: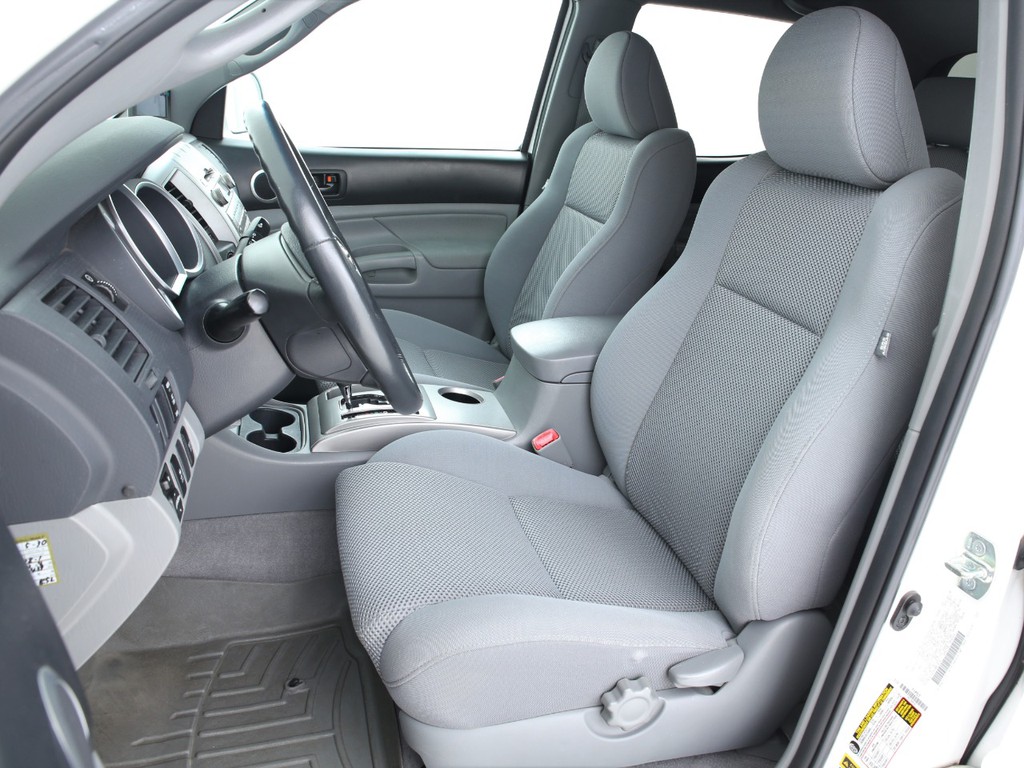 Cramped Interior
After all of these years, we can count on the interior of the Tacoma to be cramped. There is no legroom for any passengers in the crew cab – it's 32.6 inches – so it's a tight squeeze. Toyota didn't give us places to put things inside the cab either. There is little room for any cargo, and they didn't include a lot of storage nooks.
Clumsy Handling
When it comes to handling, the Tacoma doesn't corner well. It's a stiff ride that is exacerbated by an unresponsive steering system with too much play in the steering wheel. The interior is not all that quiet, with engine noise sometimes overtaking conversations.
An Unrefined Automatic Transmission
The handling may be annoying, but the inability to accelerate is unfortunate. Other problems from the V6's acceleration deficiencies include a lot of noise from the engine, wind noise, and a chassis that shudders.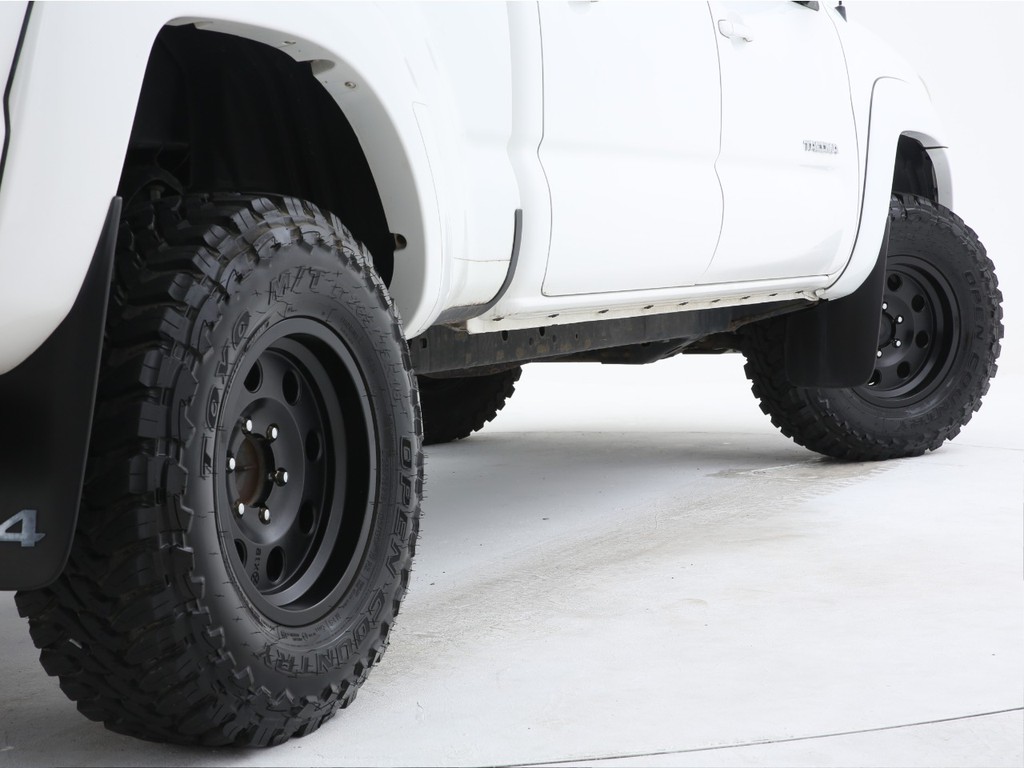 Tall Step-Up Height
If you have a short build, the running boards may be too high for you. There are step-ups that you can add to help you get up into the cab.
Harsh ride quality
The Toyota Tacoma is not a smooth ride. It's a truck designed to go off-road, built for more rugged driving. It is not a smooth ride on a highway because it's built to bounce over rocks. Empty beds make a difference in the ride, but even the heaviest load still makes for an uncomfortable ride, especially in the TRD models, thanks to the heavier suspension.
High fuel consumption
Most trucks are in the same 20 MPG range as the Tacoma in the city. Highway mileage is a bit better at 23 MPG, but these MPG figures can be expensive in today's economy and with current fuel prices.
How much is a Toyota Tacoma?
You can buy a newer Tacoma for as little as $28,000 or $52,000 and up for a highline model. Any Tacoma between 2000 and 2004 has perfect reliability scores if this is out of your price range. Depending upon the mileage, they can be purchased for around $10,000 and up. Likewise, the 2005, 2010, to 2015 also have perfect reliability scores from Consumer Reports, and these trucks sell from $9,000 and up, depending upon the mileage.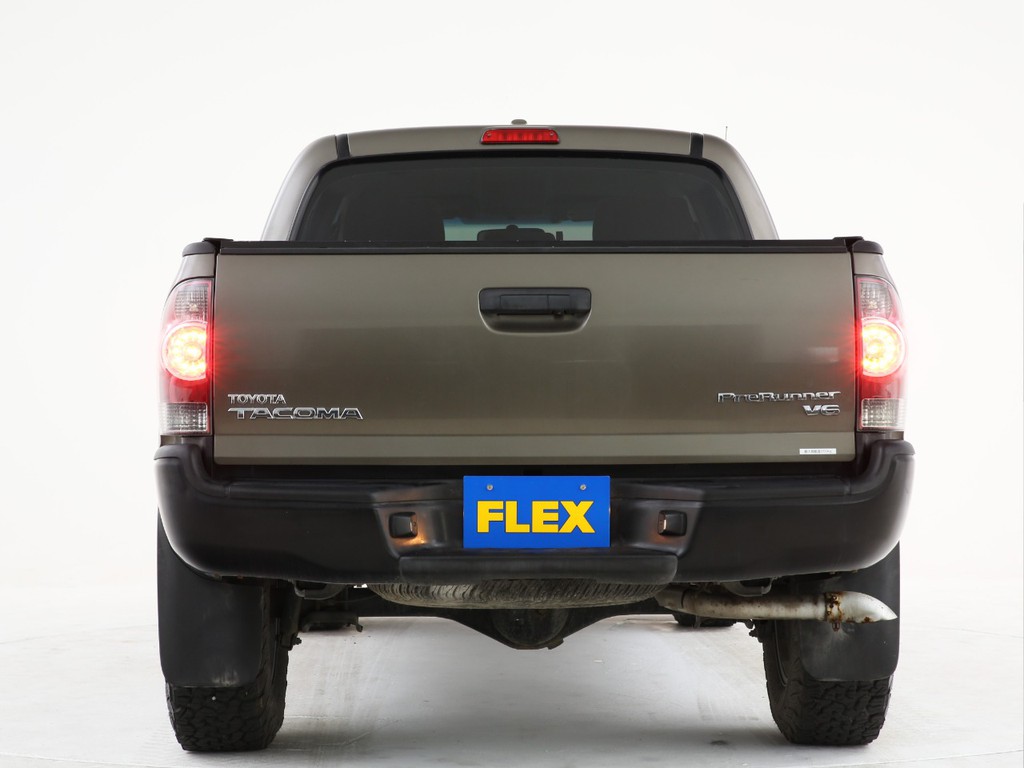 Is the Toyota Tacoma reliable?
If the reliability scores from Consumer Reports don't convince you, shop around your local used car dealerships or read the online classified ads for a used Tacoma and see what people are asking for them. You can be sure they hold their value and can go for miles.
Are Toyota Tacomas good trucks?
No matter your truck needs, the Toyota Tacoma is an excellent mid-sized truck. If you want to tow the boat to the lake or you want a truck for hauling brush or moving furniture, it can those jobs. If all you want is an attractive truck in your driveway, the Tacoma can do that too.
Why are Toyota Tacomas so expensive?
It takes money to manufacture a reliable and rugged product like the Tacoma, so you can expect to pay more for a truck you can depend on. Quality and durability all cost money. The great thing about the Tacoma is that it does hold its value, and you will get hundreds of thousands of miles from it with the proper care.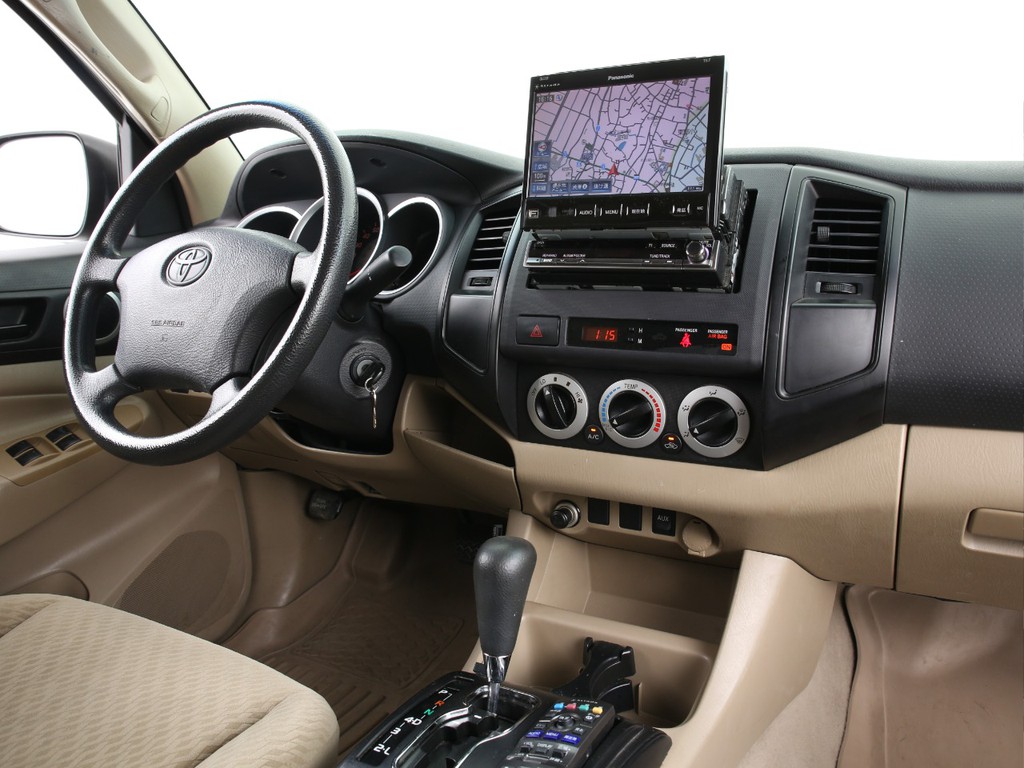 What year is the most reliable Toyota Tacoma?
According to owner surveys from Consumer Reports, 2005 is the most reliable year for the Toyota Tacoma. Owners indicate that they found no significant problems and would buy another Tacoma based on their experiences.
What year Toyota Tacoma should I avoid?
Rust problems plagued the first-generation Tacoma, with Toyota making amends to customers after consumers complained. It seemed to affect those living in areas that used salt on the roads rather than all Tacomas. However, paint problems and engine and transmission issues were reported for 2006, 2007, and 2008 Tacoma. You might want to avoid those years when shopping for a used Tacoma.
Overall, the Toyota Tacoma is a reliable, durable, and rugged mid-sized truck perfect for mountain climbing or getting milk and bread from the grocery store. The Toyota name has been attached to vehicles since 1937, so you can count on their years of experience to manufacture a vehicle you can trust.