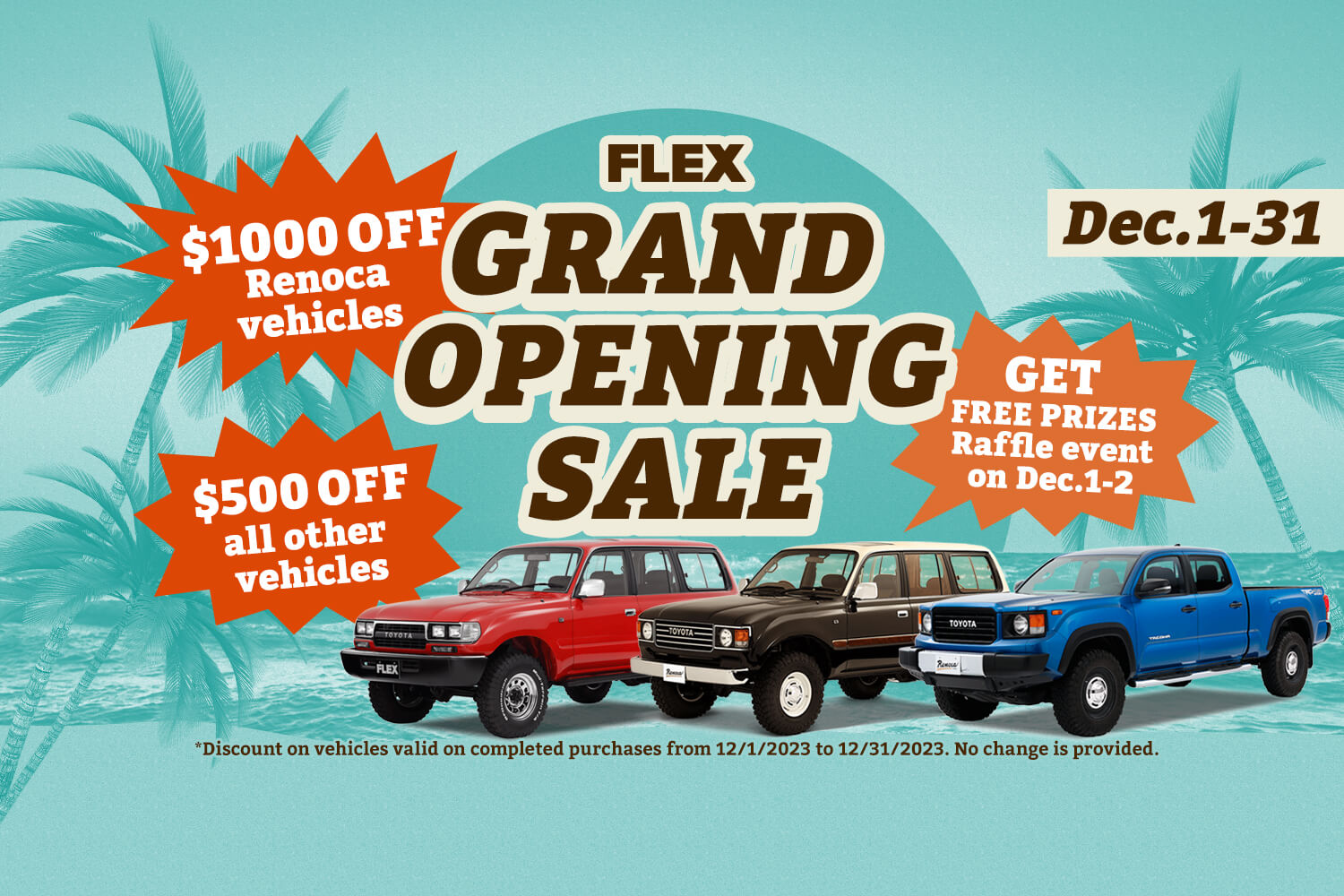 Looking for a Toyota cars or customized vehicles in San Diego?
FLEX Automotive, one of the largest Land Cruiser dealerships from Japan, finally celebrates its grand opening on December 1st, 2023!
At our showroom, our long-awaited signature Renoca will surely catch your attention as well as imported Land Cruisers, Land Cruiser Prados, 4Runners, Tacomas, and other exciting vehicles.
Don't miss this opportunity to get $1,000 discount for Renoca & $500 for the other vehicles!
Only from December 1-2, we'll give out free gifts to the first 100 customers. Also, come get a surprise prize through raffle drawings!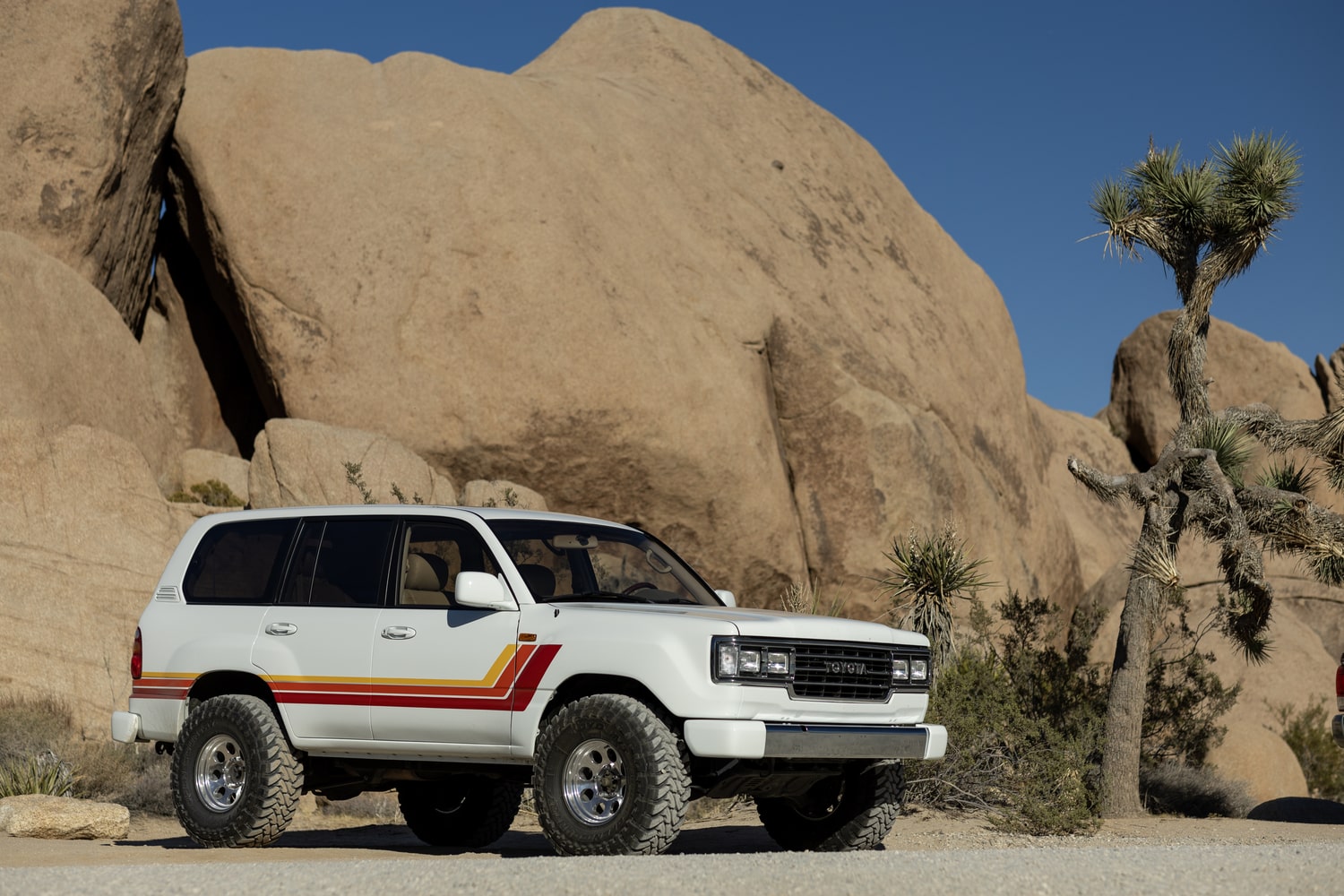 Check out the vehicles for special price
At our showroom, you'll see the very first Renoca models in the U.S. as well as Toyota's classic Land Cruisers and Tacomas, and last but not least, Land Cruiser Prados we imported all the way from Japan.
Don't miss out on this chance to come take a look at the iconic models!