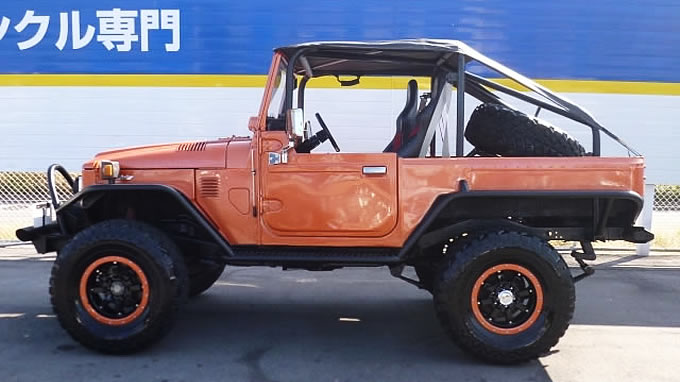 Land Cruiser 40 with 3 variations by wheelbase
[Latest version] Toyota Land Cruiser 40 series: All commentary systems by type are in the commercial vehicle category (freight registration), except for special vehicles such as official vehicles and ambulances. In general, it was mainly used as a work vehicle, so the concept of "trim level" based on differences in interior and equipment did not exist during this era. Three types of wheelbase were used as variations, and customers would chose their variation based on their commercial needs.
Land Cruiser 40 short body
FJ40(V)/BJ40(V)/BJ41(V)/BJ42(V)
It is a 2-door short wheelbase (89.96 inch) vehicle. All models had a hood type and a hard top. In the series, these are the most maneuverable, easiest to handle and superior in off-road driving. It has a passenger capacity of 2 (4) people with the rear seats facing each other.
Land Cruiser 40 middle body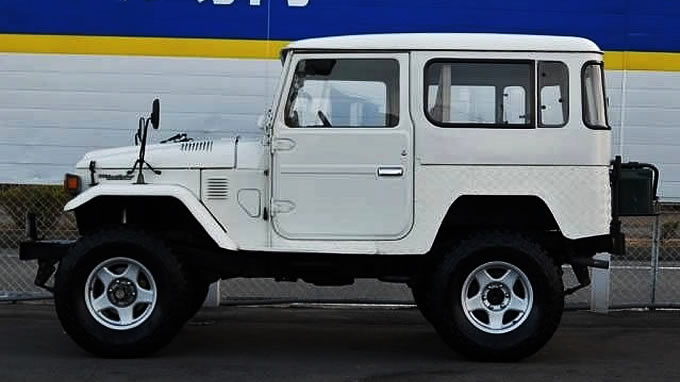 FJ43/BJ43/BJ44(V)/BJ46(V)
This is a 2-door middle wheelbase (95.67 inch) vehicle. The early model 43 is only a hood type, and the late model 44 and 46 also have a hard top. The mid-range model has the best of both worlds: it is not as difficult to handle as the long model, and its loading capacity far surpasses that of the short model.
It can handle a maximum of 8 to 9 people depending on the seat specifications. In the final model, there was also a model that hinted at "trim level" options because it was offered with optional forward-facing rear seats and a special model with a pattern seat design.
Land Cruiser 40 long body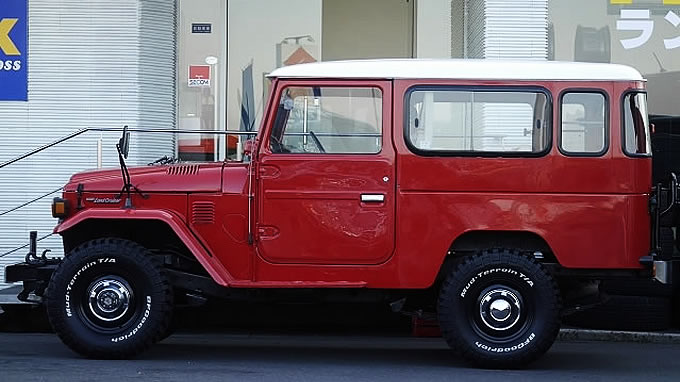 FJ45V
This is a 4-door long wheelbase (104.33 inch) vehicle. This layout is for hardtop vehicles only. It is a model developed to meet the demands of the overseas market, and rarely seen in Japan.
There were also vans and pickups with an extended wheelbase (116.14 inch) for overseas markets.