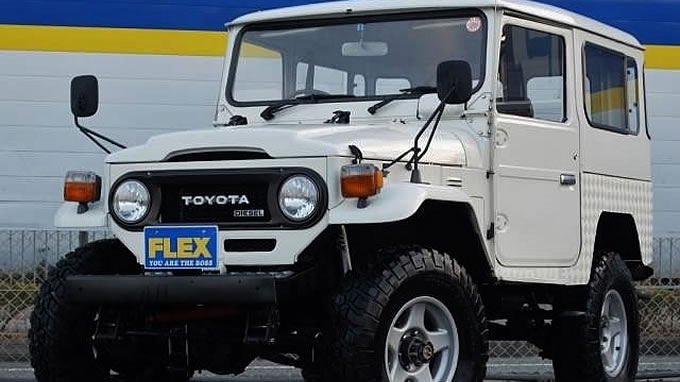 The 40 series parts supply is getting scarce year by year. Bold restorations are on the rise
The Land Cruiser 40 series is still popular as a symbol of the old Land Cruiser. It was introduced in 1960, more than half a century ago. In 1984, the Land Cruiser 40 series was replaced by the 70 series. Even the final model is already over 30 years old, and I think the Land Cruiser 40 series users are spending an extraordinary amount of time and effort on its maintenance.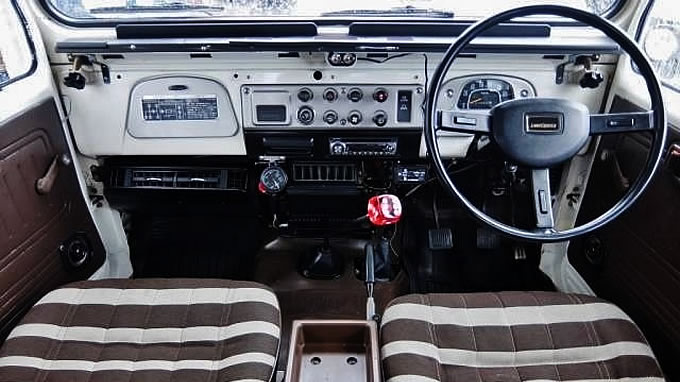 It is not uncommon for Land Cruiser 40s to be fully restored these days.
Such an enthusiastic fan base seems to have changed a lot in the last 10 to 20 years. Back when the Land Cruiser 70 series was still being sold as a new car in Japan, users of the Land Cruiser 40 series were modifying it as they went along to maintain the original style and specifications. A Land Cruiser 40, which has been extensively restored, such as swapping the powertrain (a mechanism that transmits the power generated by the engine to the tires) with that of another car and fully restoring the body, gets noticed.
Restoration has become time-consuming and expensive
These changes are a common trend seen in old cars that have reached vintage and classic levels. Parts supply will be scarce and it will be difficult to maintain the original parts, so the user will have to choose to make modifications. Today, it takes a lot of time and money to maintain and restore an old Land Cruiser.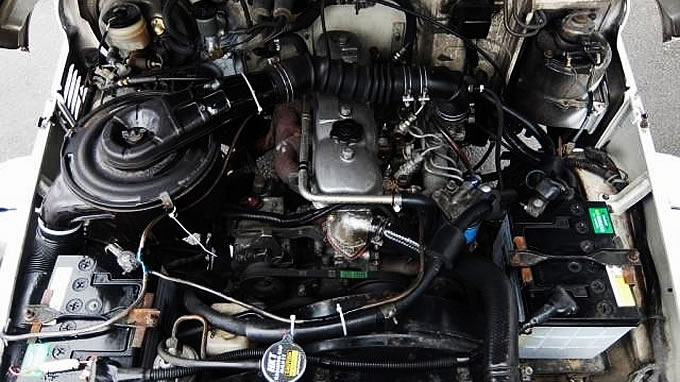 Maintenance of Land Cruiser 40
Interacting with fans and shops is important to maintain the Land Cruiser 40. The experiences of predecessors always help
For fans of the Land Cruiser 40 series, it is painful that parts for repair, maintenance, and even restoration can no longer be purchased. However, in such an environment, originality and ingenuity is the key. By attending events where you find fans of the older Land Cruisers, you can learn from their experiences. If you let people know what you are having trouble with, someone may be able to tell you how to fix it or at least give you shortcuts to solving your problem. They are happy to tell you where you can buy parts that meet Toyota's specifications, as well as give you names of aftermarket manufacturers.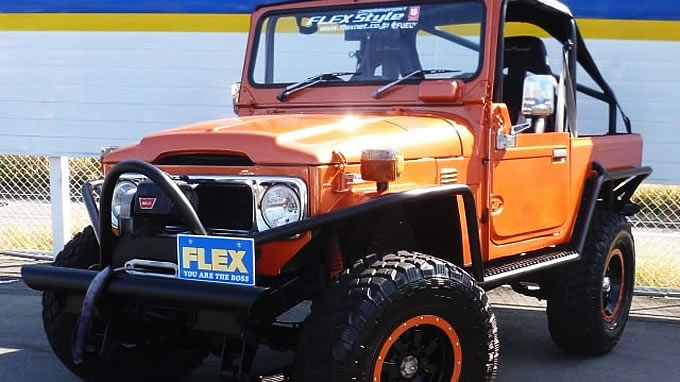 Land Cruiser 40 Overseas maintenance and repair know-how is also useful
In Southeast Asia, where the cost of parts is high and the parts supply network is poor, "self-sufficient" maintenance methods and restoration techniques have been devised since the days when the Land Cruiser 40 series was still in operation. If you go to such a country, you will have the opportunity to see the old Land Cruiser 40 series still on the road.
It would be sad to let go of the Land Cruiser 40 series if you are worrying about parts availability and not being able to maintain it. However, the older the car, the more enthusiastic fans it has, and as a result, there are plenty of ways to solve these problems. If you are a fan who is trying to buy a 40 series or an owner who is having trouble maintaining it, I recommend that you actively rely on the people around you.