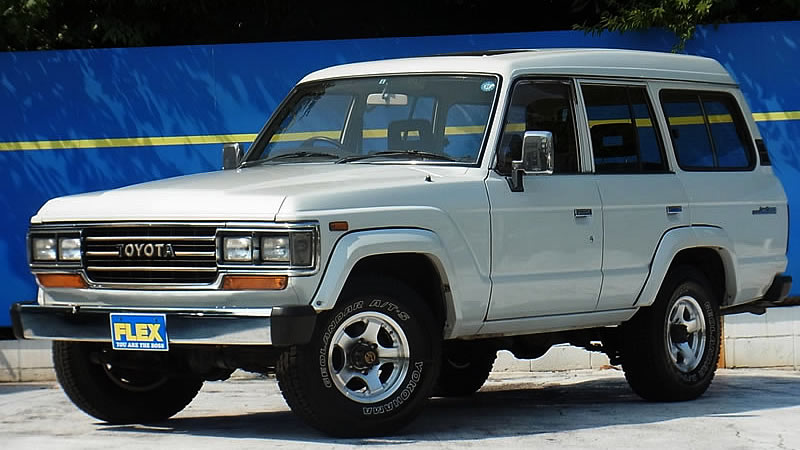 Exterior of Land Cruiser 60
Station wagon for personal use
The predecessor model of the 60 series is the FJ55V/56V type produced from 1967 to 1980. It is a model that breaks away from the Land Cruiser 40 series and aims to become an independent full-fledged station wagon.
However, in Japan, it was not accepted in the private sector for individual users, so the Land Cruiser 60 series focused on reforming itself into a station wagon for personal use.
By removing the front independent fender, it no longer looked like its predecessor, and it was redesigned as a station wagon which was a popular body style in North America at the time. The basic design of this body has not changed much since then, and equipment has been added and changed to meet the latest technology, such as the addition of a top-and-bottom rear gate, the adoption of door mirrors, the setting of high roof specifications, the side steps setting and over fenders.
Land Cruiser 60 interior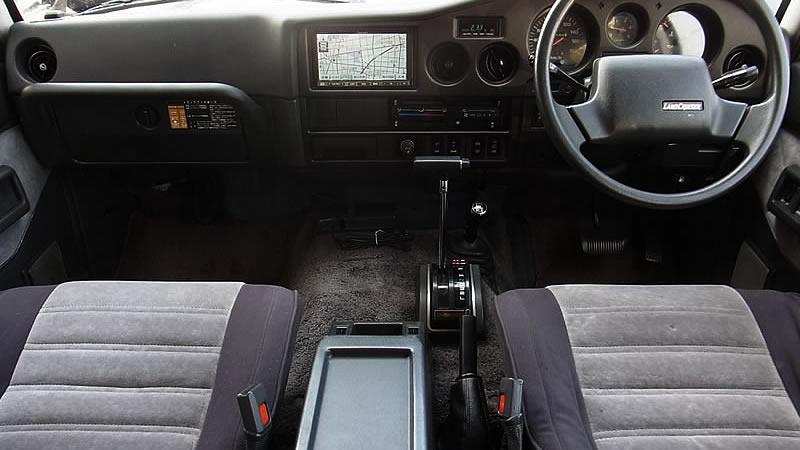 In terms of the interior, the use of passenger cars is progressing, and the equipment is enriched
Toyota made the most of the expanded body to improve comfort and make the interior much more passenger-friendly. The addition of the "G Package" and its advanced equipment options gave the Land Cruiser more trim levels with interior upgrades to choose from. In addition, luxury equipment such as power adjustable seats, an electric moon roof, front seat heaters, and an overhead console were offered at the highest level, which set the precedent for the subsequent luxury SUV models.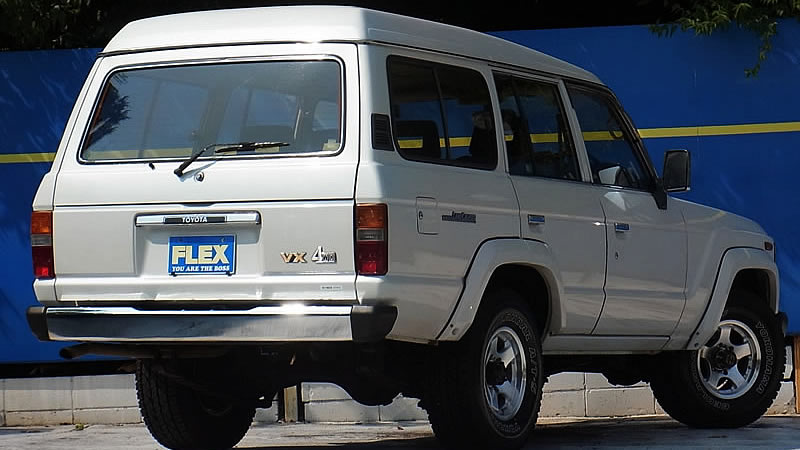 Land Cruiser 60 engine
Creating the Golden Age of Cross-Country 4×4 Diesel Turbo
The FJ60V is equipped with the 4.2-liter in-line 6-OHV gasoline 2F engine that was installed in its predecessor model, the FJ56V, while the BJ60V is equipped with the same 3.4-liter in-line 4-OHV diesel 3B engine as the BJ46 (V). After that, the 2F type gasoline evolved into the 3F type, and the 3F-E type was added. In addition, the 6-cylinder 2H type and 12H-T type were added to the diesel, marking the beginning of the golden era of cross-country 4×4 diesel turbo.
List of Land Cruiser 60 engines
Model
Engine
Displacement
FJ60V/61V
2F type
Water-cooled straight 6/OHV gasoline
4230
FJ62V
3F type
Water-cooled straight 6/OHV gasoline
3955
FJ62G
3F-E type
Water-cooled straight 6/OHV gasoline
3955
BJ60V/61V
3B type
Water-cooled direct 4/OHV diesel
3431
HJ60V
2H type
Water-cooled direct 6/OHV diesel
3980