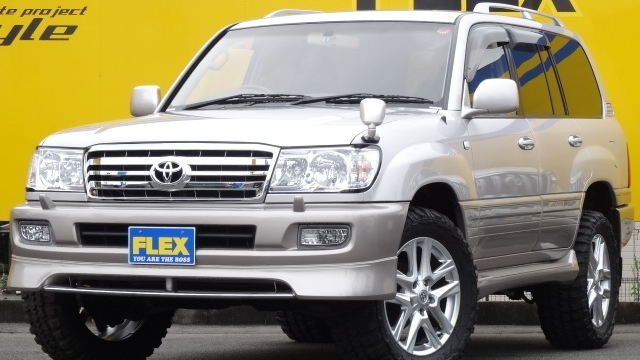 Three trim levels for each body style with many specialty package options.
The Land Cruiser 100 is available in three trim levels for each body style. The trim levels include the basic VX, the VX Limited with upgraded interior and exterior features, and the VX Limited G Selection, which is equipped with high-tech equipment such as the Skyhook TEMS as standard equipment. There are many special editions like the 50th Anniversary Special Edition and the Premium Edition for the 100 series, as well.
VX
The VX is the only trim level with a manual transmission option that includes all of the basic equipment found on the VX trim like a urethane steering wheel and shift knob, as well as 16-inch aluminum wheels. Even though it is a lower trim package, it has the same engine performance capabilities and 4WD as the upper trim levels.
The interior is less luxurious than the other trim levels, but that does not mean that it looks inexpensive. The reason the VX is so popular with Land Cruiser fans is that it is the only van body style that can be purchased with a manual transmission. However, when Toyota made their minor changes in 2002, they removed the VX trim package from the van body style.
VX Limited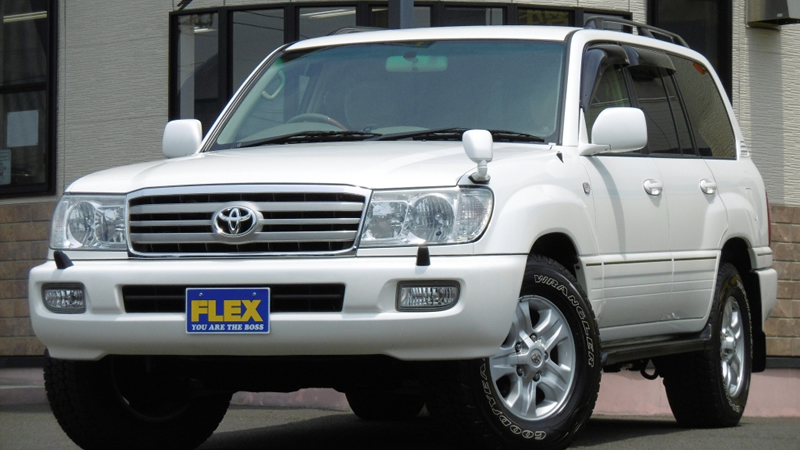 This trim level has advanced equipment and high-grade interior enhancements.
The VX Limited has all of the equipment that the VX has and more. Toyota added a limited-slip differential and cruise control to the VX, as well as made upgrades to the interior like a genuine leather steering wheel and shift knob, and a woodgrain front console. The VX also has an upgraded exterior cladding panel and a headlamp cleaner. In 2002, Toyota added 17-inch wheels to this trim level.
VX Limited G Selection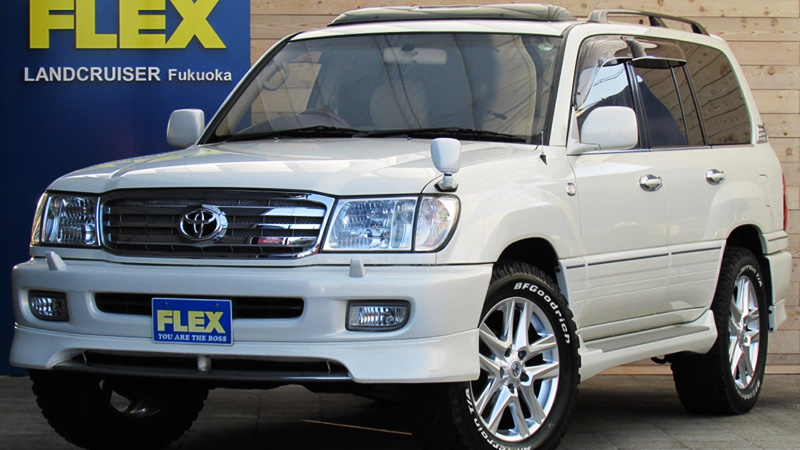 The top-of-the-line trim level with LED instrument panel and more.
The VX Limited G Selection has all of the equipment from the VX Limited lineup, but Toyota added high-tech equipment like an Active Height Control (AHC) and Skyhook TEMS. It is also equipped with an electric moonroof, power seats with seat heaters, which were optional on the early model and standard on the late model VX Limited G Selection, as well as an LED-backlit instrument panel (Optitron meter.) This is the only trim level with optional genuine leather seats.