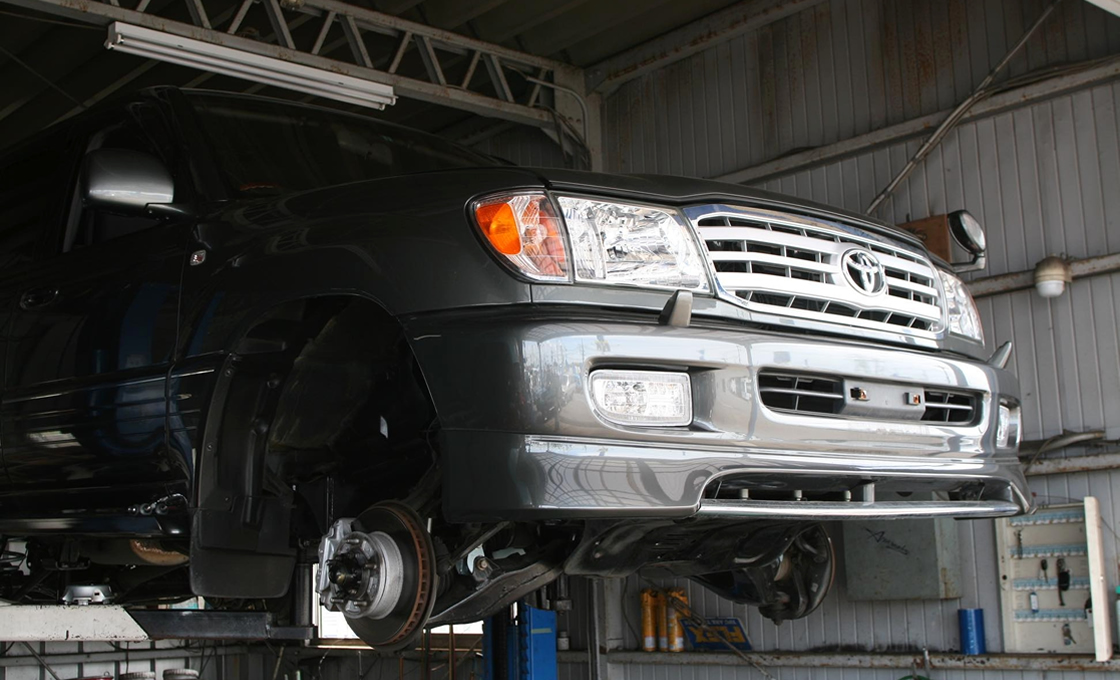 All vehicles need regular maintenance, and your Land Cruiser 100 Series is no different.
Here is a list of some of the basic 100 Series Land Cruiser maintenance that you should be doing at regular intervals:
Oil and filter changes
Fluid checks: coolant, transmission fluid, brake fluid
Tires: check the pressure and rotate as needed
Filters: cabin air filter, engine air filter, fuel filter, and transmission filter
Battery: know the life span of your battery
Warning Lights: know what they mean
Belts and hoses: check for breaks, wear, and loose fittings
Timing: check the Land Cruiser 100 service manual for replacement recommendations
Lighting system: check lights and turn signals; replace dim headlights
Wipers: replace worn wipers before they are useless
Electrical: check fuses and keep spares on hand; listen for window motor noises
Plugs: your Land Cruiser 100 manual will have tune-up recommendations
Brakes: make it a habit to check your brake pads, rotors, calipers, and lines
Refer to your Toyota Land Cruiser 100 service manual for more information on the Land Cruiser 100 maintenance schedule.
Maintenance Is Required for Vehicles with Mileage Exceeding 100,000 Miles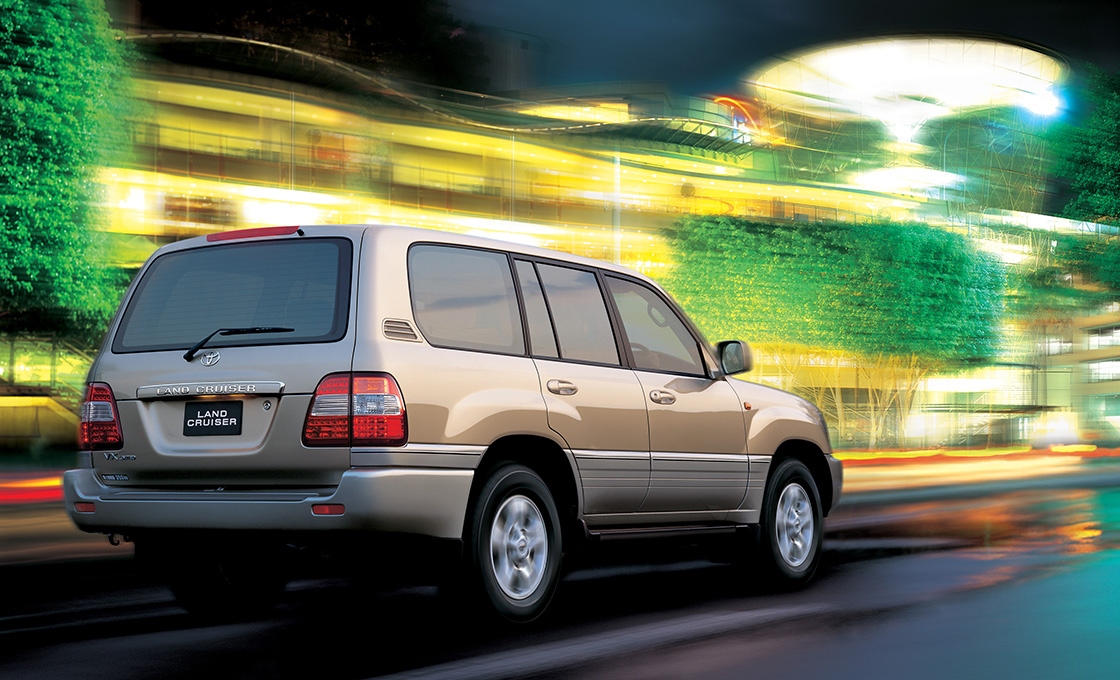 The Land Cruiser is known for its dependability, and there are countless examples of engines having over 300,000 miles on them. This is in part because Land Cruiser owners use a 100k-mile maintenance checklist to ensure that all of the moving parts continue to move.
Based on the Toyota 100,000-mile service recommendations, here's what you should do when you hit the 100,000-mile mark:
Oil and filter change
you should be doing this at regular intervals.
Hose and belt check
look for cracked hoses, worn teeth on belts, loose pulleys, loose connectors, and anything else that may cause these parts to fail.
Timing belt
replace your timing belt/chain at this time.
Fluid level check
at 100,000 miles, you may need to check and change the transmission fluid, brake fluids, coolant levels, and power steering fluid. If you're using a fluid with an additive in it, the additive may have broken down by this point. This could be the most important part of your 100,000-mile checkup.
Tire wear check
check the tread on your tires for excessive wear that may indicate brake or steering issues. Replace worn tires with new ones and rotate them regularly.
Brake check
check for pad wear and fluid leaks. If there is a pulling or noise in the brakes, then do a complete brake check on the vehicle.
Spark plugs
you will want to replace your spark plugs and maybe do a tune-up.
Filters
from cabin filters to engine filters to transmission or fuel filters, these all become clogged with mileage and need replacing. Your 100,000-mile checkup is a good time to do this.
The 100k mile maintenance cost is minimal compared to what it would cost to replace an engine or transmission. Toyota has built the LC 100 to last, but you still have to take care of it. Once you're done, you could be good for another 100,000 miles.
Intake System Cleaning Procedure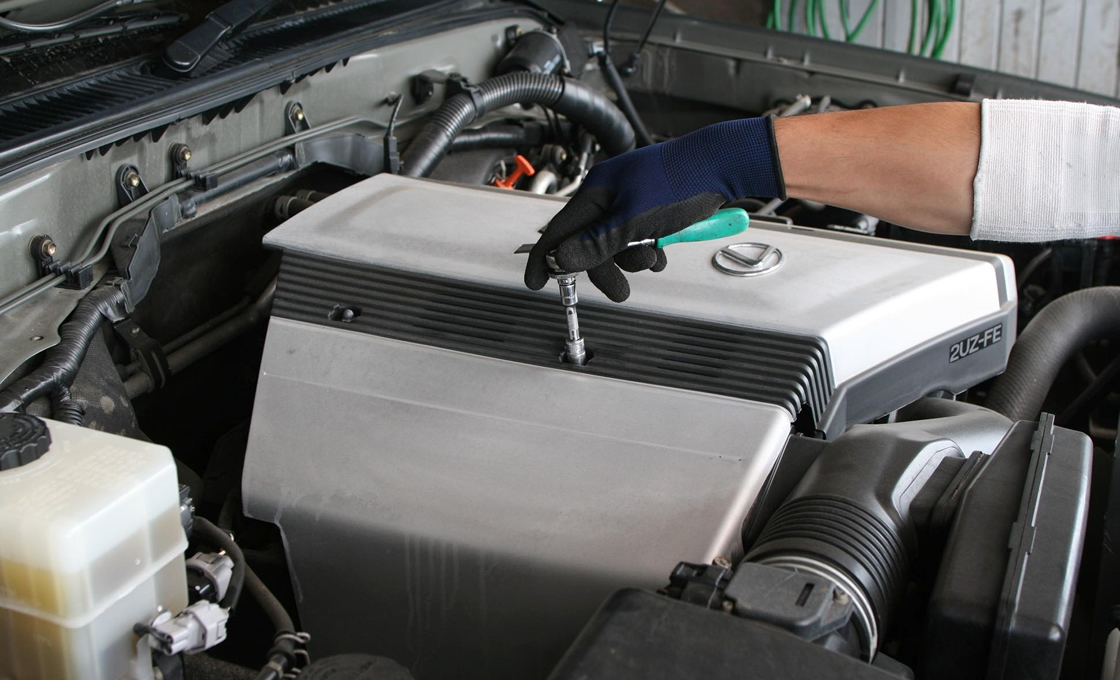 The intake system gets fresh oxygen to your engine for the combustion. A dirty intake kills the performance of your Land Cruiser.
Air Filter
depending upon the composition of your air filter, you may be able to reuse it after you have cleaned it.
Remove it
Use a cleaning solution on it
Rinse it out
Let it dry
Oil and replace it
MAF
you can replace this part, but cleaning it is less expensive.
Unplug the sensor
Remove it
Clean it with the proper MAF cleaning solution
Reattach it
Throttle body
the throttle body affects the engine performance, so clean it out.
Disconnect the air duct
Spray throttle body cleaner in the air duct and scrub
Put a drop of oil on the throttle shaft
Clean up your work area
Reconnect the air duct
Intake manifold
with age, this part can get gunked up with carbon. Your LC 100 will run better with a clean intake manifold.
Remove the manifold
Use a degreaser and scrub it clean
Reattach the manifold
You can clean the intake manifold by using a spray intake system cleaner, which means you won't have to take the manifold off. Spray cleaners and intake cleaner kits can be found in auto parts stores and online. Follow the instructions on the bottle. While they are not the most efficient way to clean the manifold, they are the quickest.
How to Replace the Water Pump on the Land Cruiser 100 Series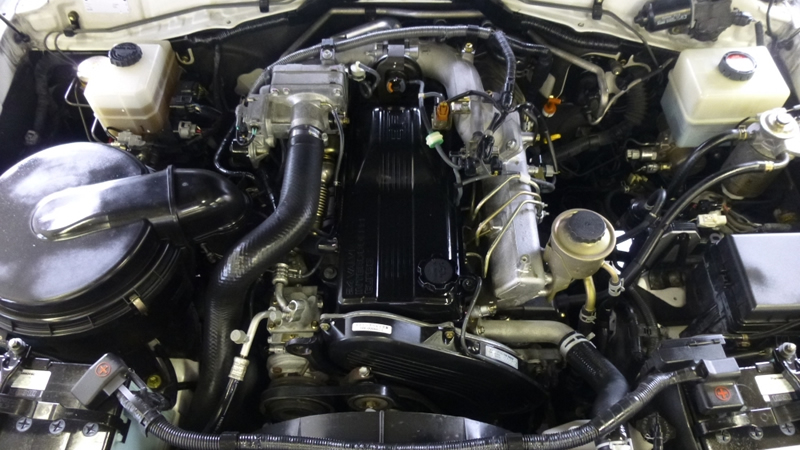 The water pump is a critical part of your engine's cooling system. A 100 Series Landcruiser water pump failure can mean serious engine problems.
How to do a 100 Series Landcruiser water pump replacement:
With a cool engine, remove the belt drive components and disconnect the water hose on the pump. Be prepared for coolant to leak out.
Remove the old water pump
Remove the old seals or gaskets
Clean the mounting surface
Check for other worn cooling system parts like hoses and the thermostat
Replace the gaskets and seals with new ones and use a small bit of sealant if recommended
Install the new water pump
Reattach the hose and belt, and refill the coolant
You should do a visual check once you have everything installed and make sure that you can manually rotate the pump. There may be some fluid leaks from the new pump that should go away.
When To Replace the Valve Cover Gasket on the Land Cruiser 100
Obviously, you would do a 100 Series Land Cruiser valve cover gasket replacement if you saw oil leaking out of it or you smelled burning oil.
Land Cruiser valve cover gaskets should last between 20,000 and 50,000 or more miles, so plan on changing them regularly.
How to Clean the Throttle Body on a 100 Series Land Cruiser
Keeping your engine running at its peak means that the air intake system is clean and it is getting all of the oxygen it needs to fire the cylinders. Some of the dirty throttle body symptoms include a rough idle, stalling, slow acceleration, and terrible fuel mileage.
What does a throttle body do? It regulates the amount of air the engine gets when the driver presses the gas pedal.
When you're ready to clean your throttle body, here are the instructions:
Disconnect the air duct
Spray throttle body cleaner in the air duct and scrub
Put a drop of oil on the throttle shaft to keep parts moving smoothly
Clean up your work area
Reconnect the air duct
The throttle body cleaning cost is minimal compared to what it would cost to replace a damaged engine.
How to Recharge the AC in a Land Cruiser 100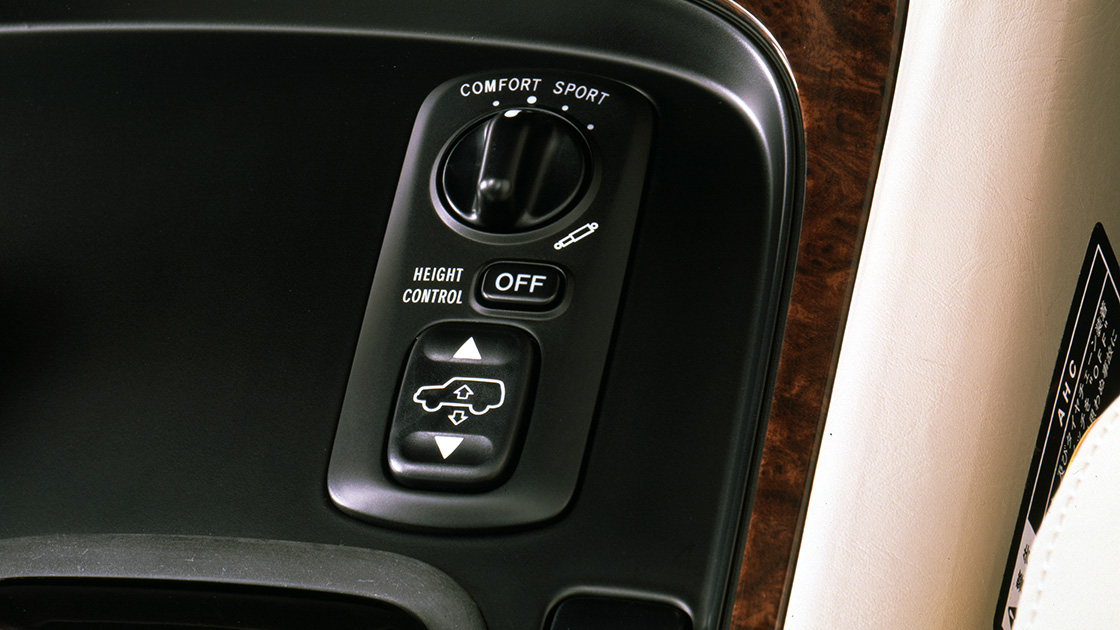 If you happen to notice some 100 Series Land Cruiser AC problems like blowing hot, you may need a recharge, but it could also be a leak in an O-ring seal or hose. The Toyota Land Cruiser air conditioning system consists of major parts like the compressor and the condenser, as well as the evaporator and heater.
There are two ports in the Toyota Land Cruiser air conditioning system. One high-pressure port and one low-pressure port; you will use the low-pressure port with a home Land Cruiser AC recharge kit. Check with your owner's manual to see what the recommended pressure should be.
Open the hood
Check your refrigerant type located in the manual or under the hood
Start the LC
Turn the AC to the coldest setting and maximum fan speed
Remove the L cap and connect the recharge kit to the low-pressure port – the recharge kit will only connect to the low-pressure port, so you can't make a mistake
Shake the can and release the refrigerant into the system until you hit the recommended pressure.
This is a quick fix and may not offer a long-term solution to an AC blowing warm, so if this doesn't fix it, you may want to take it to a Toyota technician for a professional evaluation.