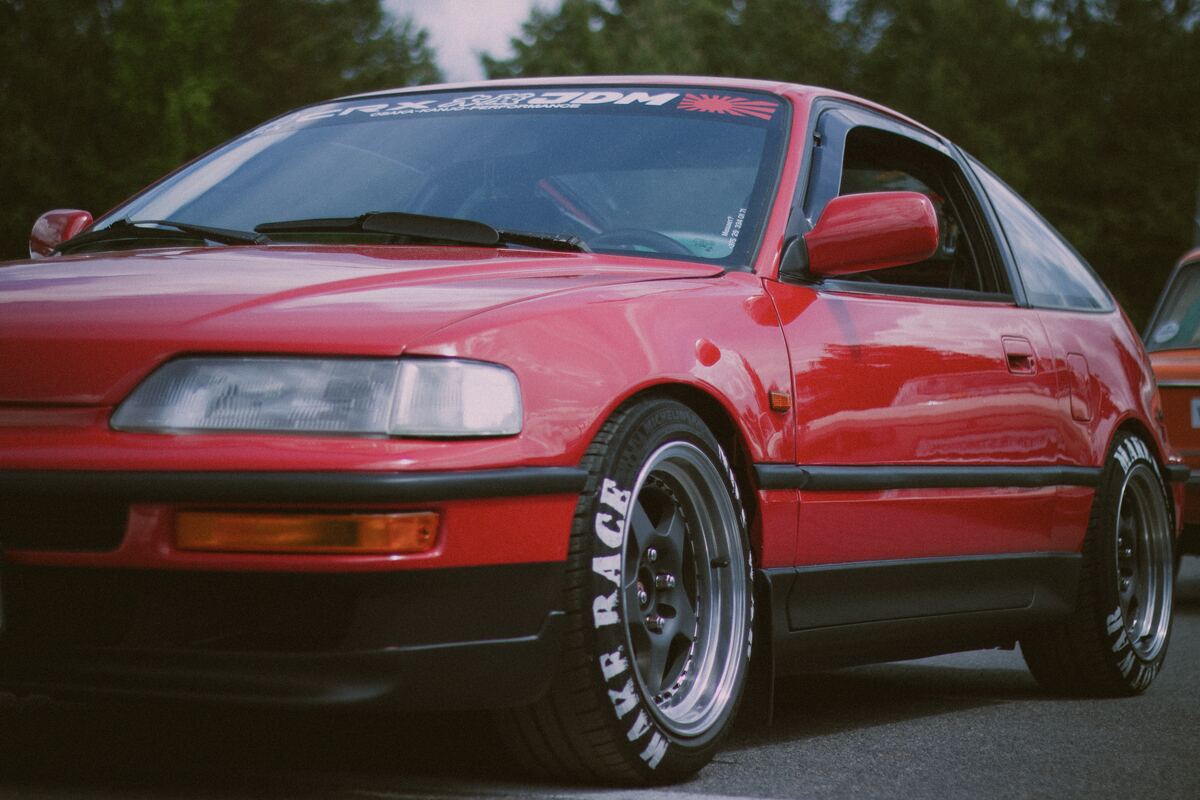 The Existence of a Symbolic JDM Car
A JDM car cannot be imported into the United States until 25 years from the Japanese production date. As of 2023, the latest models that can be imported are the 1998 ones. Due to their age, these cars will lack recent technology like autonomous driving and will not be up to current safety advancements.
Regardless, those who want to own a JDM car are willing to wait for the model to age into the import system in The States. Car enthusiasts find the body styles, performance qualities, and interior options more appealing than their U.S. counterparts. Since they are distinct cars different from American and European models, they have a broader appeal to anyone who loves driving.
Therefore, in this article, we will highlight 17 symbolic JDM cars, each with its own unique character.
Nissan Skyline GT-R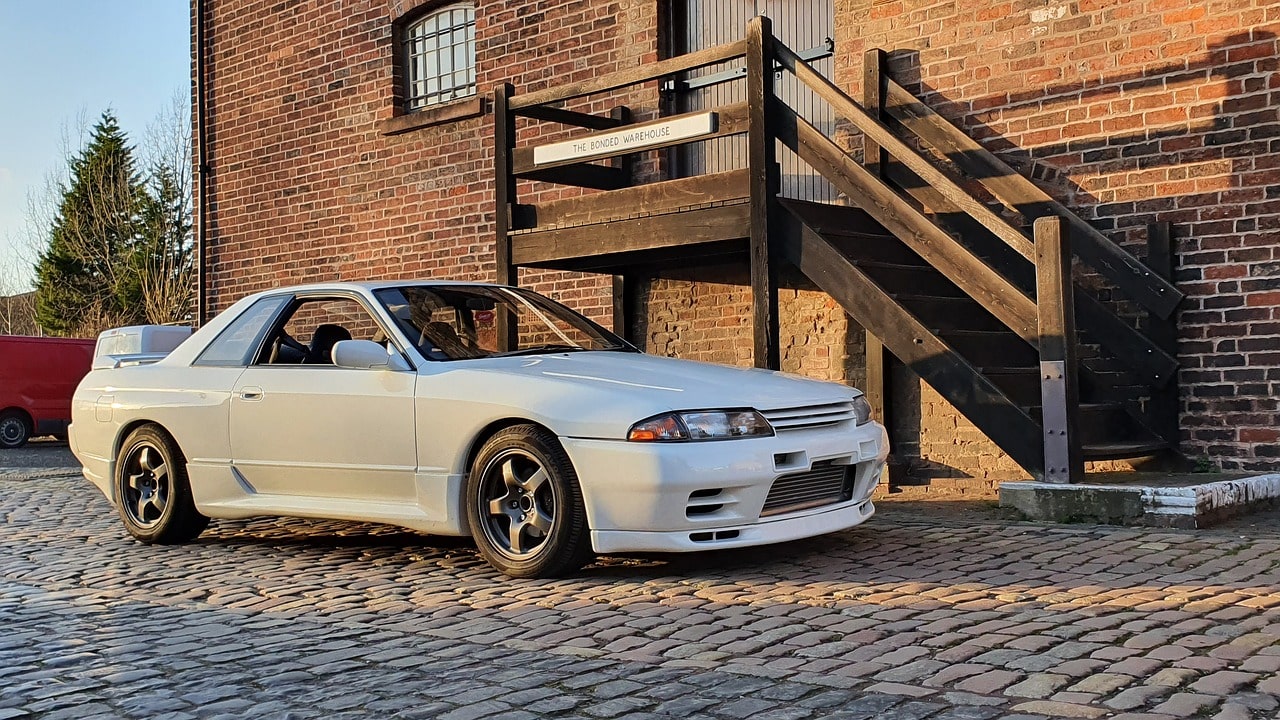 The Nissan Skyline GT-R stands as the quintessential model among Nissan's sports cars. It can be divided into three generations: the 1969-1972 models equipped with the S20 engine, the 1989-2002 models featuring the RB26 engine, and those from 2007 onwards, rebranded as the Nissan GT-R. However, the second-generation model, in particular, remains popular as a JDM classic.
The second generation encompasses three distinct models: the BNR32 (R32), produced from 1989 to 1994, the BCNR33 (R33), manufactured from 1995 to 1998, and the BNR34 (R34), produced from 1999 to 2002.
The R32 marked the revival of the Skyline GT-R, emerging as the top-tier model after a 16-year hiatus since the Kenmeri GT-R (KPGC110). It was characterized by cutting-edge technology of its time, combining a newly developed 2.6-liter inline 6-cylinder DOHC twin-turbo engine (RB26DETT) with Nissan's original 4WD system ATTESA ET-S and the 4WS system Super Hi-CAS. These innovations pushed the envelope in the sports car category, resulting in exceptional performance. The R32 also succeeded in motorsports and amassed a dedicated following, earning it the nickname 'Godzilla.'
The subsequent R33GT-R debuted in 1995, overshadowing the base R33 Skyline for a year and a half. The unveiling took place at the Tokyo Auto Salon, a groundbreaking move that marked one of the first instances of a production car being featured at this show, which had previously been reserved for new car manufacturers.
The R33GT-R distinguished itself with a larger body than its predecessor and an extended wheelbase. It retained the signature blister fenders and introduced an angle-adjustable rear wing. Functionally, all trim levels came standard with Brembo brakes, while the V-spec system featured active LSD and ATTESA ET-S Pro.
Noteworthy variations of the R33GT-R include the NISMO 400R developed by NISMO and the Skyline GT-R Autech version 40th Anniversary by Autech. These models are considered rare in Japan today, making them highly sought-after among collectors.
The R34GT-R, the final iteration of the second generation, debuted in 1999 and was also showcased at the Tokyo Auto Salon, following the tradition of its predecessor.
The most significant change was a reduction in the outer dimensions of the body compared to the R33GT-R, resulting in a shorter wheelbase. This alteration improved front-to-rear weight distribution to 55:45. The V-spec system saw functional enhancements, incorporating a carbon rear diffuser (commonly referred to as dry carbon) made by autoclave and using ceramic turbines in the engine.
Towards the end of the second-generation production run, the V-spec II Nür and M-spec Nür variants were released in a limited quantity of 1,000 units to commemorate the end of an era. These models have been highly sought-after since their inception and remain costly.
The R32, R33, and R34 Skyline GT-Rs were not officially sold in the United States but were exported to Australia and the United Kingdom. One of the challenges was converting the RB26DETT engine into a left-hand drive configuration. However, the initial models of the R34 will soon become eligible for import under the 25-year regulation, which is expected to boost their popularity in the United States.
Toyota Supra MK4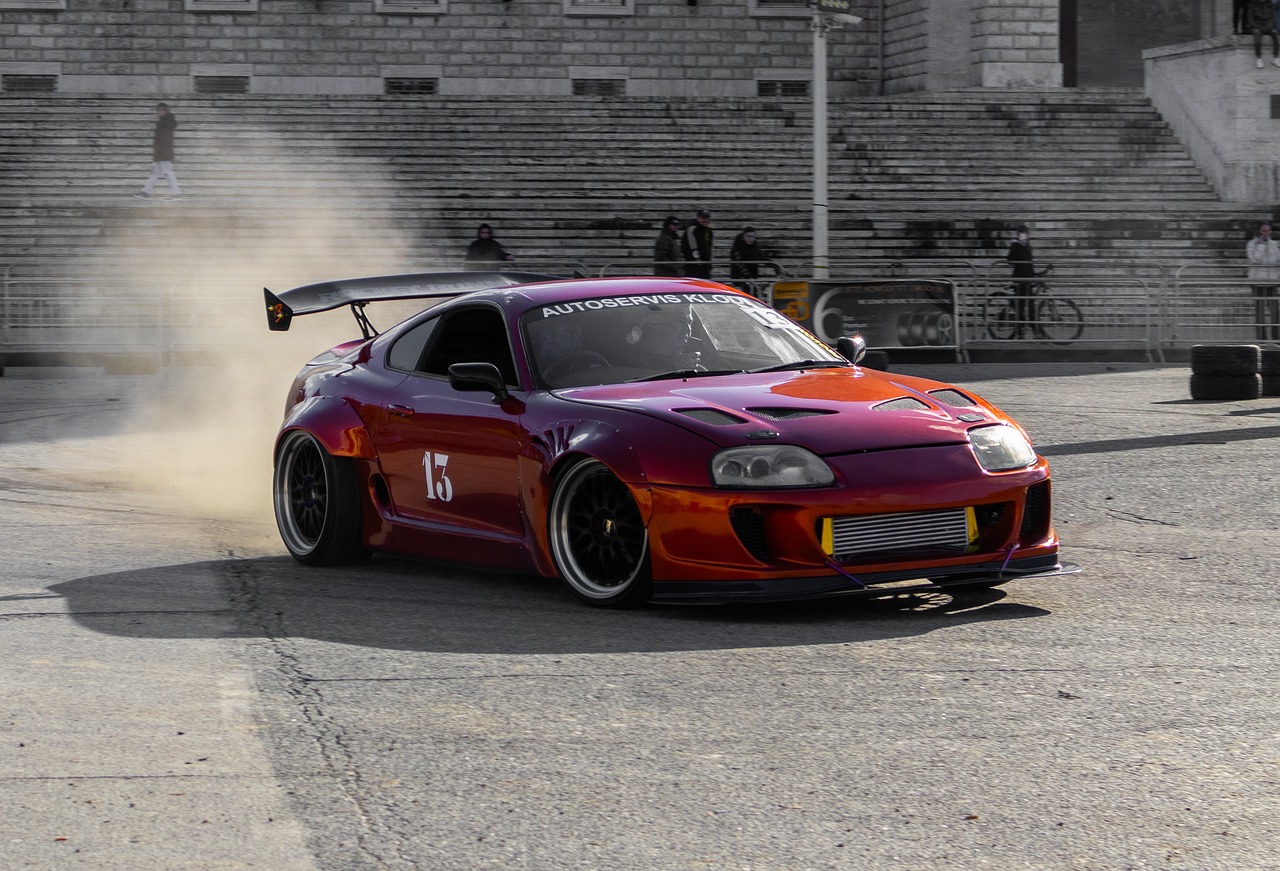 The Toyota Supra is another beloved JDM car, with the fourth-generation A80, introduced in 1993 (known as the second generation in Japan), gaining immense popularity thanks to the Fast & Furious movie franchise.
The A80 Supra's success can be attributed to a complete redesign from the third-generation A70, transitioning from a wedge-shaped design to a sleek, rounded form. Under the hood, it featured a 3-liter inline 6-cylinder DOHC engine with a twin-turbo setup. The twin-turbo model utilized a sequential method (the 2-way turbo by Toyota), combining large and small turbos for improved performance.
The 1997 model was given minor updates, including the VVT-I to enhance maximum torque. Furthermore, it evolved functionally by adopting the REAS (the Relative Absorber System developed in collaboration with Yamaha), which connected the left and right dampers via an oil line.
Although it ceased production in 2002, the A80 Supra's popularity endures.
Mazda RX-7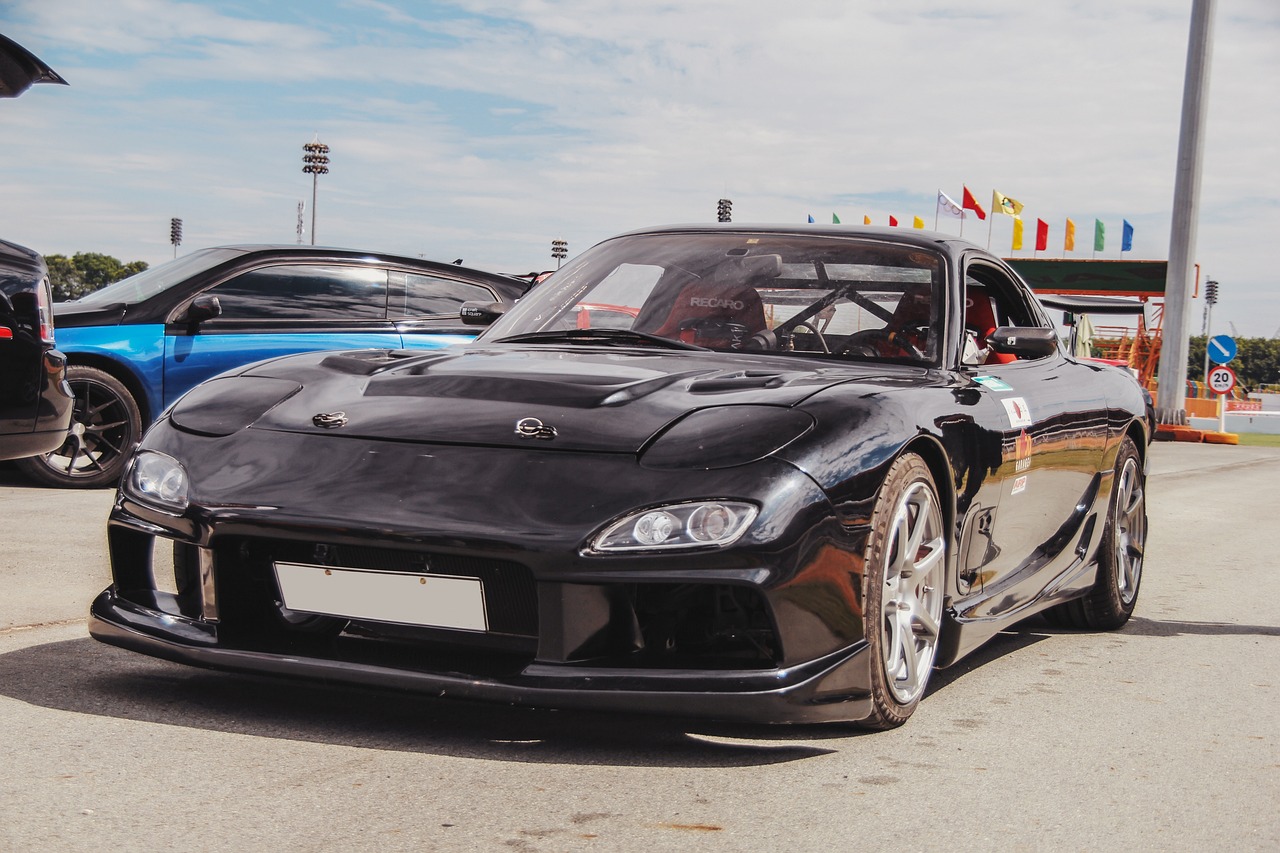 The RX-7 is a unique sports car with a rotary engine, a technology abandoned by most other automakers. One standout feature of this model is its dedicated cult following, especially for the second-generation FC3S and the third-generation FD3S, which gained fame through their appearance in popular Japanese manga.
The FC3S debuted in 1985, featuring a 13B-T intercooler and a compact body with a striking wedge shape. Initially, it boasted 185ps / 182hp and 25.0kgf·m / 180 lb-ft, but the final model pushed this to 215ps / 212hp and 28.0kgf·m / 202 lb-ft, showcasing Mazda's technical skills. A cabriolet version was introduced in 1987.
In 1991, the RX-7 underwent a complete redesign that became the FD3S. Notable changes included a shift from the wedge shape to a smoother, rounder design. The 13B-type rotary engine transitioned to a sequential twin configuration, improving throttle response and raising output to 280ps / 276hp at 32.0 kgf / 231 lb-ft. Some models achieved an impressive power-to-weight ratio of 4.5 kg/ps, solidifying their status as high-performance sports cars.
The FD3S continued production until 2002 but faced challenges meeting emissions and fuel economy regulations. Mazda has announced multiple rotary-engine sports car concepts at motor shows but has yet to manufacture them as of 2023.
Honda NSX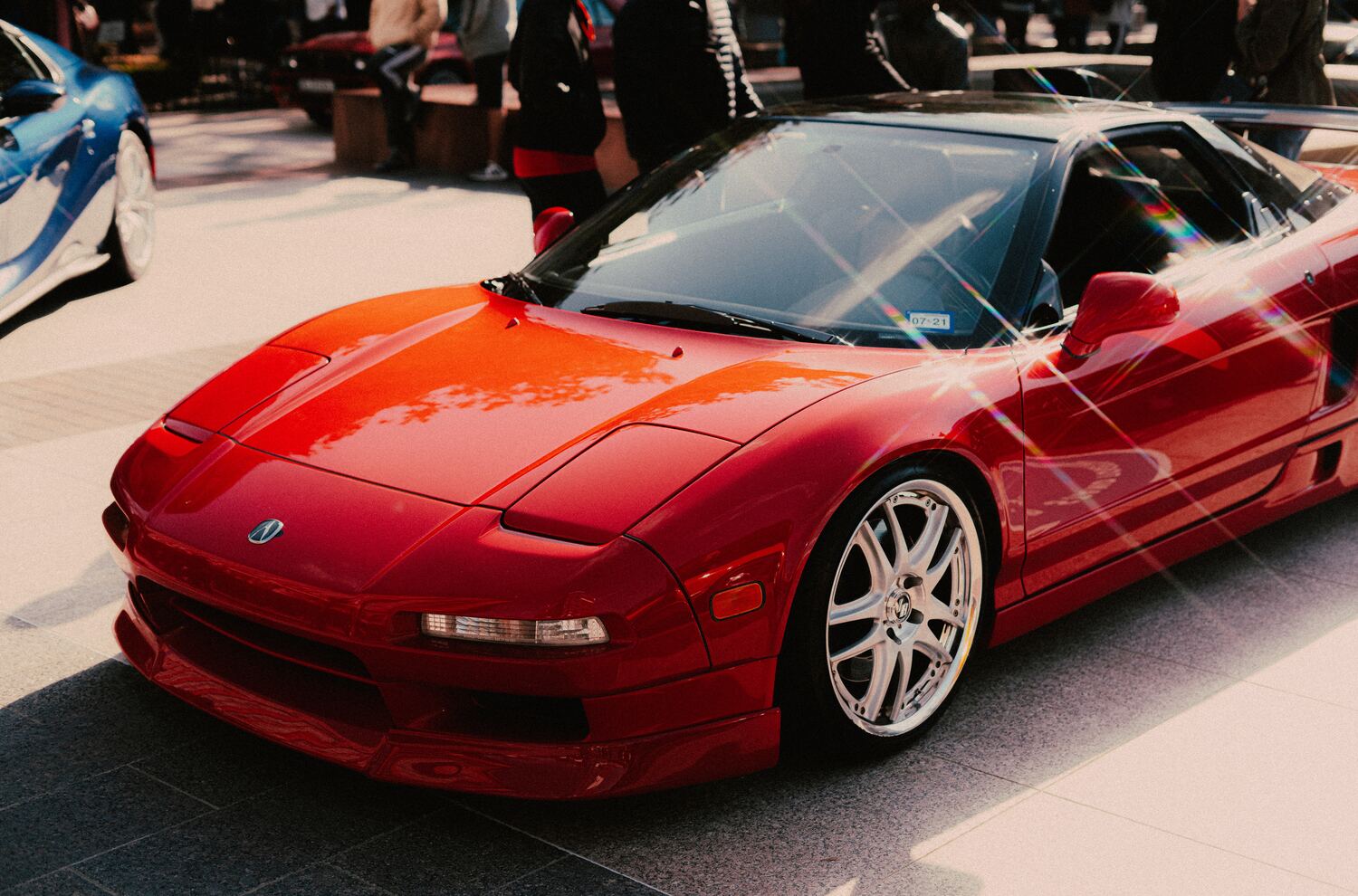 The NSX is a testament to Honda's capability as a sports car manufacturer. While Honda's Japanese lineup primarily comprises of mini cars and minivans, the NSX, with its midship layout, captured the hearts of not only Honda enthusiasts but car enthusiasts in general.
The NSX, conceived as a flagship sports car, takes its name from the initials New Sports-car eXperimental. It was unveiled in 1989 during the peak of the Japanese bubble economy. Remarkably, the NSX remained in production until 2005 without undergoing a total model change; there were several trim-level additions and minor updates instead.
Notable features include using the world's first all-aluminum monocoque body, a driver-centric cockpit layout, and a midship engine configuration.
The NSX can be categorized into four types: Type I, equipped with a 3.0-liter V6 engine, produced from 1990 to 1997 (E-NA1 / MT / AT); Type II, featuring a 3.2-liter V6 engine, manufactured from 1997 to 1999 (E-NA2 / MT only); Type III, a low-emission model, produced from 1999 to 2001 (GH-NA2 / MT / GH-NA1 / AT); and Type IV, with fixed headlights, built from 2001 to 2005 (LA-NA2 / MT / LA-NA1 / AT, ABA-NA2 / MT / ABA-NA1 / AT).
The NSX Type R represents a significant improvement, shedding 120 kg / 264 pounds in weight and harnessing technology derived from various motorsports, including Formula 1. This model had limited sales and now commands high prices in the market from sports car enthusiasts seeking maximum performance.
Another rarity is the NSX-R GT, which was sold at a staggering price of 50 million yen / $333,730 USD with only one unit sold. Its exterior featured an aerodynamic bumper reminiscent of the NSX used in Super GT racing, although engine output remained unchanged.
The first-generation NSX continues to command a premium in the used car market, with low-mileage models fetching prices exceeding 20 million yen / $133,491 USD. Even high-mileage 4-speed AT cars can be expensive, though prices may dip slightly below their original retail value.
Additionally, Honda offers an official refresh plan for the original NSX, making it an appealing option for owners looking to keep their vehicles on the road for years to come.
Although the NSX disappeared from the Honda lineup at the end of 2005, it made a comeback in 2016 as the NC-1 model. This iteration retained the 2-seater midship layout but introduced a full-time 4WD drive system, a 3.5-liter V6 twin-turbo engine, and the Sport Hybrid SH-AWD hybrid system. This marked a significant departure in the car's design and engineering.
Initial sales faced wait times of up to three years due to limited allocations to Japan, but subsequent sales stabilized. In 2022, the NSX Type-S, representing the final evolution of the model, was limited to just 350 units (30 units in Japan). The second-generation NSX, while pioneering hybrid super sports car technology, achieved limited success with fewer than 3,000 units sold in six and a half years. Due to its low production volume, it may be challenging to find on the market, and it tends to command relatively high prices.
Subaru Impreza WRX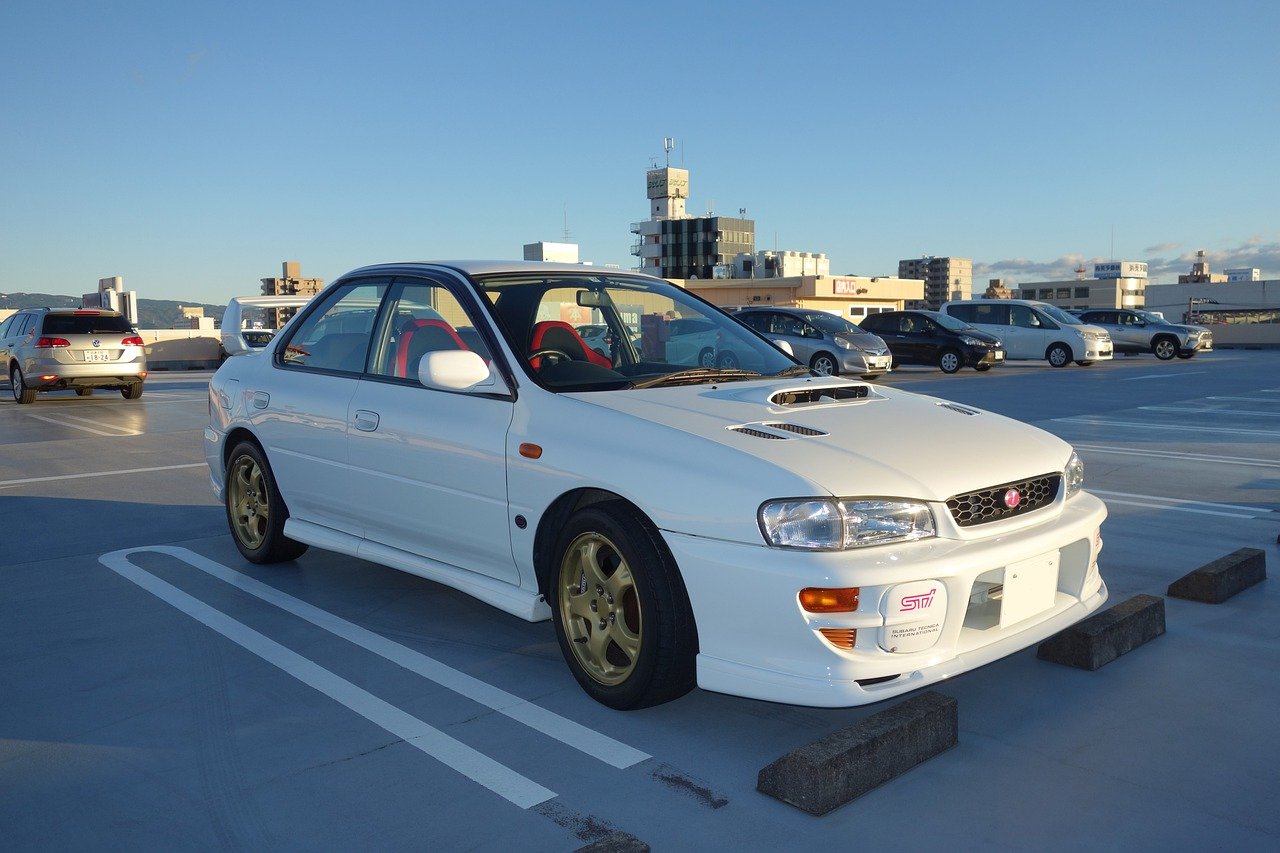 The Subaru Impreza WRX is a car that has evolved through rally competition. In 1992, the base Impreza was available in three variants: Sedan, Coupe, and Sports Wagon, inheriting the compactness of the Leone and the Legacy's horizontal engine combined with 4WD. By combining a turbocharger alongside a low center of gravity and highly symmetrical 4WD components, the WRX increased its competitiveness in rallying, ultimately surpassing rival manufacturers in the World Rally Car Championship (WRC). This success resulted from the collaboration between Subaru's sports division, STI (Subaru Tecnica International), and the UK's Prodrive racing team. The WRX STI is updated continuously with newly incorporated technology from these two racing entities, thrilling its fans.
Additionally, Subaru released a special edition,the 22B STI, in March 1998 to commemorate Subaru's 40th anniversary and its three consecutive WRC manufacturers' titles. This model was limited to just 400 units, and within 48 hours of opening orders, it quickly sold out. Even after 25 years since its release, its value has appreciated to more than 20 million yen / $133,491 USD.
The second generation, introduced in 2000, and the third generation, in 2007, further solidified the WRX's status as a high-performance sports model. Particularly, STI's complete model lineups have been popular across all generations, maintaining high resale values in the used car market.
While the WRX nameplate was absent in the fourth generation starting in 2011, it made a comeback in 2014 as an independent model, the Subaru WRX. Although the name changed, people believe that the Impreza WRX strongly shaped the image of Subaru sports cars with its horizontally opposed turbo engine and 4WD.
Mitsubishi Lancer Evolution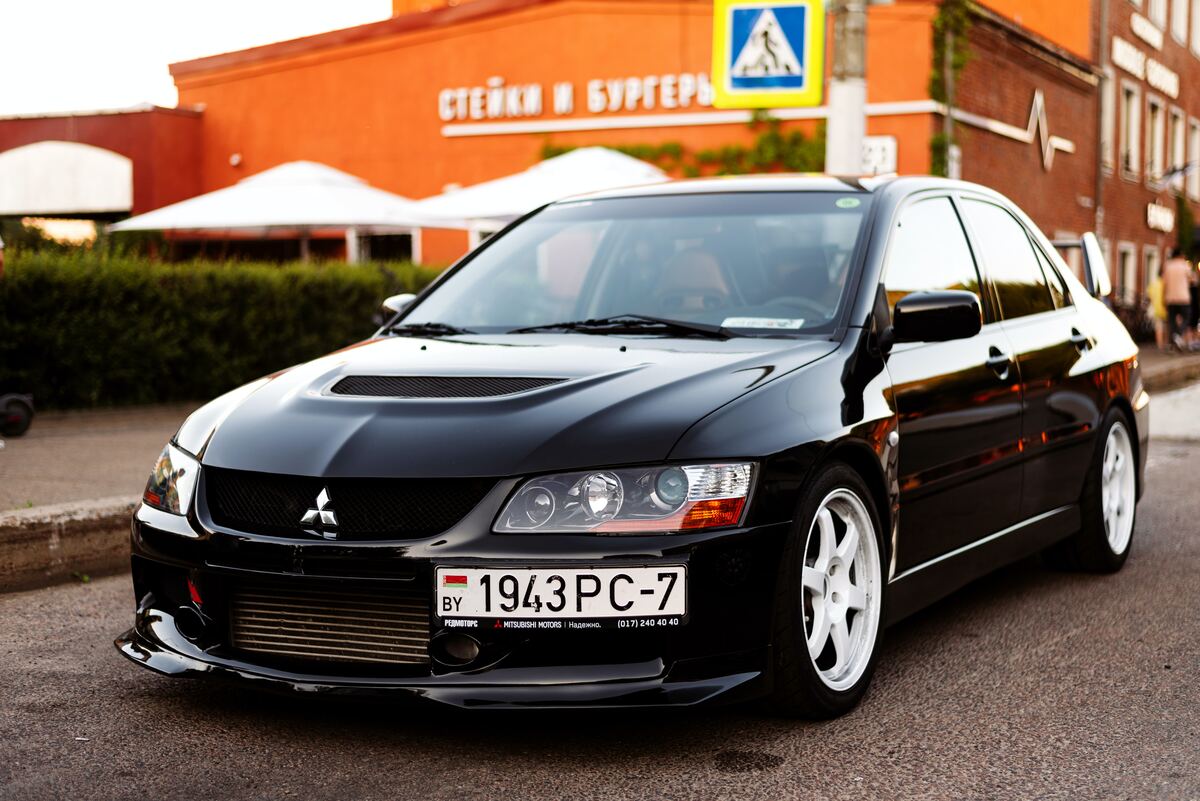 The Mitsubishi Lancer Evolution, commonly known as the Evo, has long been a formidable rival to the Subaru Impreza. The Lancer Evolution can be broadly categorized into four generations: 1st generation (Evolution I-III), 2nd generation (Evolution IV-VI), 3rd generation (Evolution VII-IX), and 4th generation (Evolution X).
The first Lancer Evolution made its debut in 1992. Developed as a homologation model for participation in the WRC based on the Lancer, Mitsubishi's four-door sedan, it initially had a production run of 2,500 units. However, due to high demand, orders quickly flooded in, reaching 7,628 units.
The Evolution II, introduced in 1994, addressed some of the initial model's issues. It achieved its first victory in the 1995 WRC Swedish rally, and with numerous wins by driver Tommi Mäkinen, 1995's Evolution III continued to improve upon the original Evo.
The second generation commenced with the 1996 Evolution IV. This model introduced active yaw control (AYC) to enhance cornering performance by redistributing driving force to the rear wheels. It also featured a forged piston and twin-scroll turbo, further boosting its competitive edge. The Evolution V sported a wider body and a torque rating of 2 kgm, outpacing even some high-end sports cars. The Evolution VI continued to enhance cooling performance. These models remained active in various motorsports, accumulating titles.
The third generation began with the Evolution VII in 2001, based on the Lancer Cedia, featuring a slightly larger body. It adopted the electronic control variable multi-plate clutch mechanism (ACD). In 2003, the Evolution VIII debuted, offering a 6-speed manual transmission, Super AYC, and a 1.5WAY mechanical LSD, representing a significant evolution. The Evolution IX, introduced in 2005, featured Mitsubishi's first continuous variable valve timing mechanism, the MIVEC. The turbocharger received an upgrade, enhancing throttle response. This generation also included a station wagon model with a 6-speed manual or a 5-speed automatic transmission.
In 2007, the Lancer Evolution moved into its 10th generation, known as Evolution X. It notably became the first in the series. This model featured an all-aluminum block engine, a unique 4WD system called S-AWC, and offered 5-speed manual and 6-speed twin-clutch transmissions. Although the model received minor updates, it reached its end with the Lancer Evolution Final Edition, announced in April 2015.
The Lancer Evolution garnered significant attention for its rallying achievements abroad and enjoyed enduring popularity in Japan for its exceptional durability. Although seven years have passed since the Evo name, synonymous with Mitsubishi sports cars, was retired, the enthusiasm of Mitsubishi fans and Evo enthusiasts has not waned.
Honda Civic Type R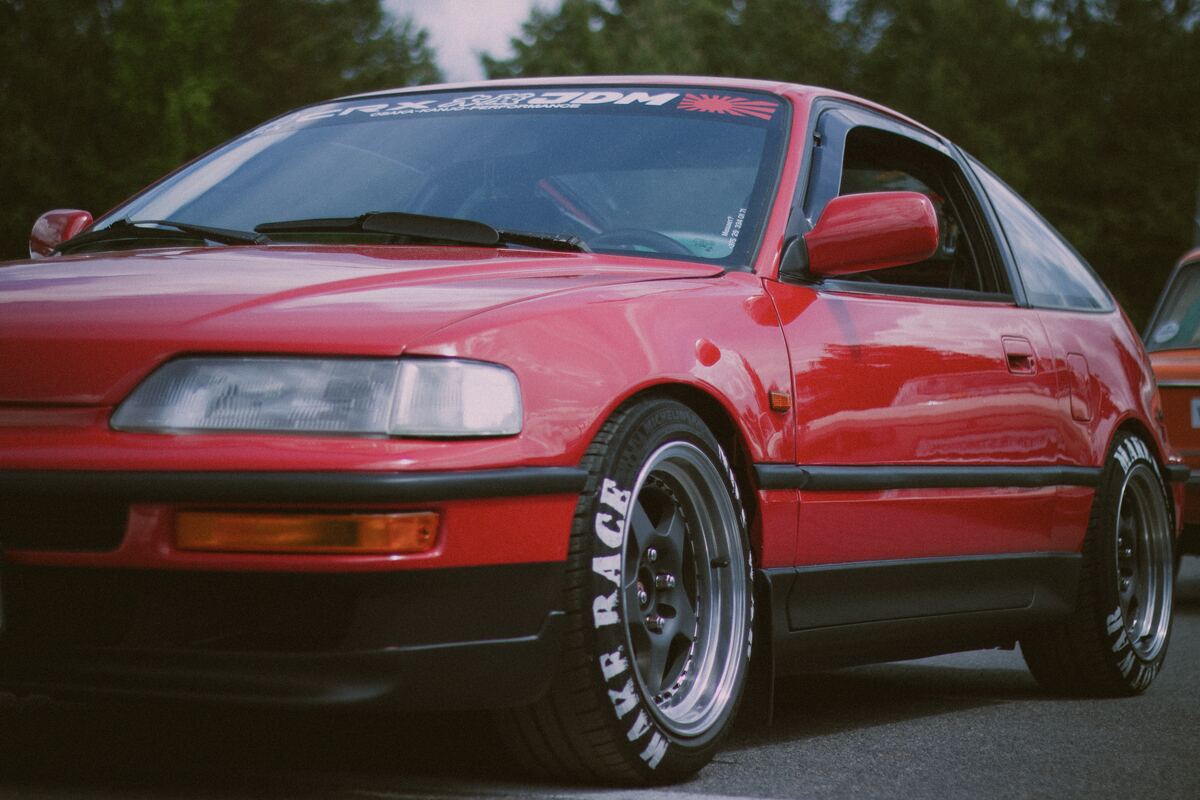 The Civic Type R is Honda's longest-running front-engine, front-wheel-drive (FF) sports car. Since its inception in 1997, it has continued its legacy through six generations as of 2023. The Civic Type R represents Honda's commitment to designing and building cars that combine driving pleasure and performance.
The first-generation EK9 made its debut in 1997, coinciding with a minor update to the sixth-generation Civic. It featured the B16B 1.6-liter inline 4-cylinder DOHC VTEC engine, which delivered an impressive 185ps / 182 hp and 16.3 kgf / 117 lb-ft of torque. This engine, boasting over 100 hp per liter, set a world record for the highest naturally aspirated engine output at the time. The EK9 also came equipped with a torque-sensitive helical LSD and Recaro bucket seats. Today, it commands a very high price in the market.
The second-generation Civic Type R (EP3) arrived in 2001, one year after the base Civic underwent a full redesign for the seventh generation. Under its hood resided the K20A 2.0-liter inline 4-cylinder DOHC I-VTEC engine. Despite the increased displacement compared to the first generation, this model featured a high-revving, high-power engine generating 215ps / 212hp and 20.6 kgf / 146 lb-ft of torque, exceeding 100 hp per liter. Notably, production took place in the U.K. rather than Japan, leading to its classification as an imported car in Japan.
Subsequently, the third-generation Civic Type R arrived in 2007, with an interesting distinction between models in Japan and Europe. The Japanese version (FD2) was based on the 4-door sedan Civic and was numerically designated by body width. The engine output climbed to 225ps / 221hp and 21.9 kgf·m / 158 lb-ft of torque, carrying over its predecessor's impressive performance. This model was exclusively available in Japan.
In addition, the MUGEN RR, a limited edition of only 300 units, was released and sold out within a mere 10 minutes of opening reservations, making it a highly sought-after collector's item. It featured an engine tuned to deliver 240ps / 236hp and 22.2 kgf·m / 160 lb-ft of torque, offering unique negative lift characteristics for a production car.
In Europe, a Type R variant (FN2) based on the 8th generation 3-door hatchback Civic was introduced in 2007. While its output was lower than the Japanese version, it featured the K20Z engine designed for practical everyday use. In Japan, it was offered as the Type R Euro from 2009 to 2010.
The Type R grade briefly disappeared from the Civic lineup, but it made a comeback in 2015 with the fourth generation (FK2). Developed at the Nürburgring circuit in Germany with the goal of achieving the fastest lap time among FF vehicles worldwide, this model was the first Civic Type R with a turbocharged engine. The K20C engine delivered an impressive 310ps / 305hp and 40.8 kgf / 295 lb-ft of torque. During a timed lap on the Nürburgring's north course, it surpassed the records of the Renault Megane RS.275 Trophy R, securing the title of the fastest mass-produced FF vehicle. Its availability in Japan was limited to just 750 units, making it a rare find.
Following a hiatus of a year and a half, the fifth generation (FK8) was unveiled at the 2017 Tokyo Auto Salon. With this model, the body transitioned to a 5-door hatchback, and it was sold as part of the standard lineup rather than through limited sales. Similar to its predecessor, it achieved an impressive lap record on the Nürburgring North Course, surpassing the VW Golf GTI Club Sport S and regaining the title of the fastest FF vehicle.
In 2022, the current sixth-generation model (FL5) was introduced. While retaining the K20C engine, improvements to the turbocharger and other components have boosted its output to 330ps / 325hp and 42.8 kgf / 309 lb-ft of torque. Special tuning has been applied, including using dedicated tires developed in collaboration with Michelin.
The Civic Type R has continuously evolved in terms of sportiness. From the naturally aspirated engine of the early generations, offering a dynamic combination of Honda's lightweight body and high-revving engine, to the fourth generation with a turbocharged engine delivering robust, class-leading performance. If you seek to experience Honda's sports car expertise, the Civic Type R is the ultimate choice.
Mazda MX-5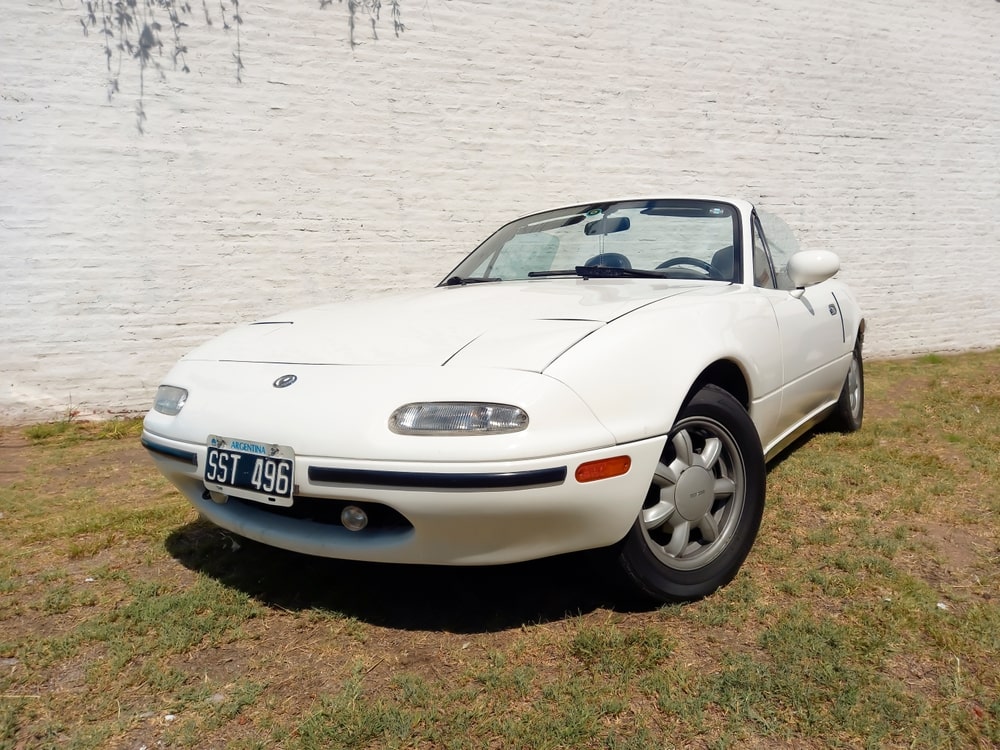 The Mazda MX-5, known as the Roadster in Japan and the Miata in the United States, is the world's most popular two-seater sports car. Since its initial release in 1989 with the first-generation (NA) model, it has gone on to sell over 1.13 million units across four generations, with the latest being the fourth-generation (ND) introduced in 2015.
The first-generation (NA) MX-5 can be divided into two phases based on its engine. Initially, it was equipped with the B6 type 1.6-liter inline 4-cylinder DOHC engine, which delivered 135ps / 132hp and 14.2 kgf·m / 102 lb-ft of torque. Later in its production cycle, the engine was upgraded to the BP type 1.8-liter inline 4-cylinder DOHC engine, yielding slightly improved output at 130ps / 133hp and 16.0 kgf·m / 115 lb-ft of torque. While it may not have been the most powerful car, its lightweight construction made it incredibly fun to drive. The 5-speed manual transmission model weighed in at 940kg / 2,072 pounds (NA6CE type), while the AT model tipped the scales at 1000kg / 2,204 pounds (NA8C), ensuring that drivers experienced the thrill of precision handling.
The second generation (NB) made its debut in 1998, with a notable design change being the switch from pop-up headlights to fixed headlights. Safety improvements, including standard airbags across all models, were also introduced.
In 2005, the third generation (NC) arrived, and unlike its predecessors, this model grew in size, transitioning from the compact 5-number frame to the larger 3-number frame. It was powered by the MZR type 2.0-liter inline 4-cylinder DOHC engine, producing 170ps / 167hp and 19.4 kgf·m / 140 lb-ft of torque in the MT version. In 2006, Mazda introduced the MX-5 Roadster Coupe, featuring an electrically retractable hardtop.
The current fourth-generation (ND) model was introduced in 2015. It is powered by the P5 type 1.5-liter inline 4-cylinder DOHC engine, which is smaller than its predecessor but still produces a respectable 131ps / 129hp and 13.5 kgf·m / 97 lb-ft of torque. Initially, there were concerns about the reduced power, but its straightforward driving experience quieted the critics.
In 2016, Mazda unveiled the Roadster RF, with RF standing for retractable fastback, featuring an electrically retractable roof.
The Mazda MX-5 was designed with the idea of creating a driver's car that fosters a strong connection between the driver and the vehicle from the outset. Using the concept of how connected a horse and rider are, the MX-5 connects the driver to the machine resulting in an exciting driving experience.
Honda S2000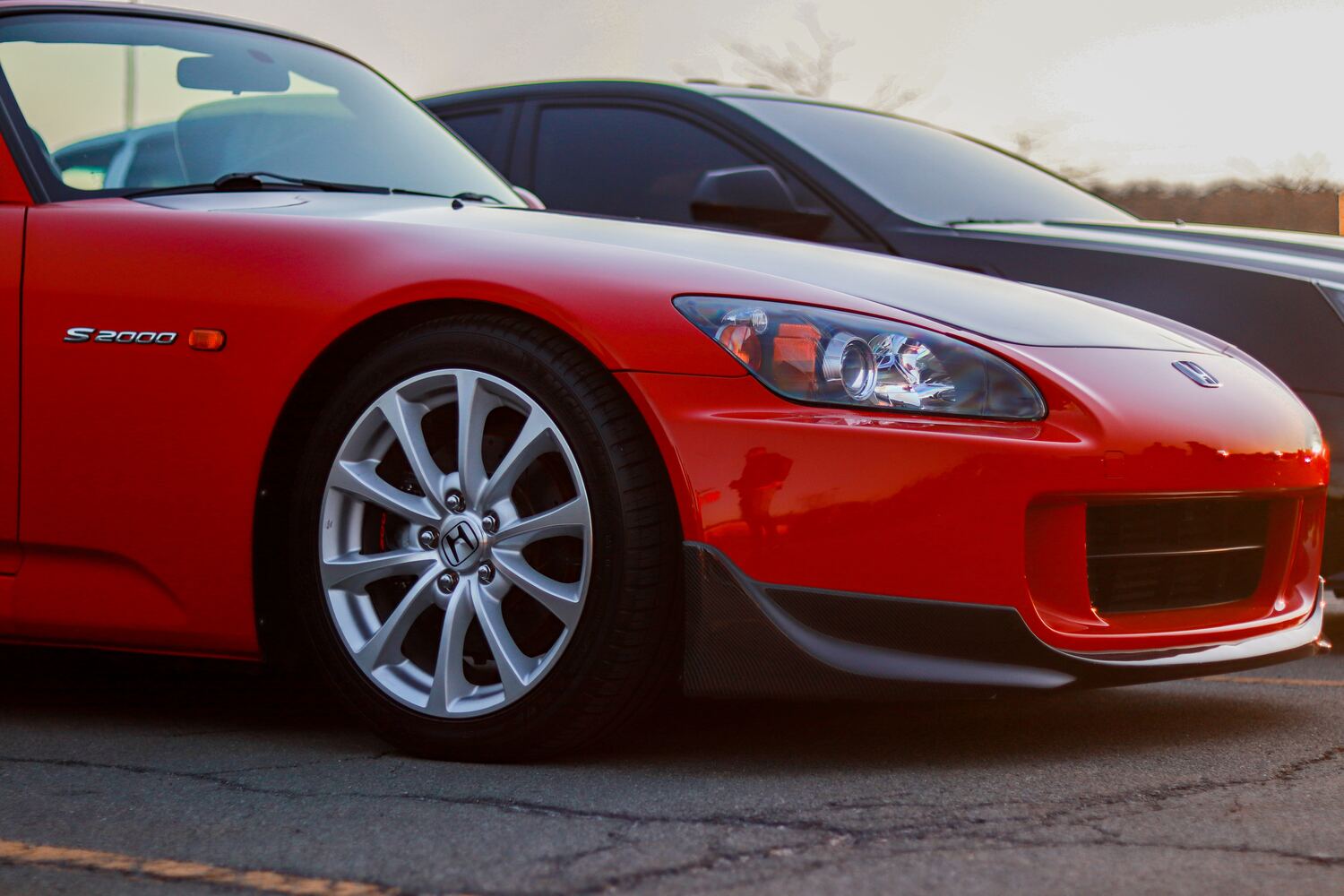 The Honda S2000 is a two-seater open-top sports car introduced in 1999 to commemorate the 50th anniversary of Honda Giken. Following the tradition of Honda's rear-wheel-drive sports cars, which includes the S500, S600, and S800, the S2000 retained a front-engine, rear-wheel-drive layout.
Powering the S2000 was the newly developed F20C engine, a 2.0-liter inline 4-cylinder DOHC VTEC unit that delivered a remarkable 250ps / 246hp and 22.2 kgf·m / 162 lb-ft of torque through natural aspiration. This high-performance engine showcased Honda's racing technology and boasted an astonishing maximum rpm of 9,000 in a production vehicle.
In 2005, a minor update increased the engine displacement to 2.2 liters. While the maximum rpm dropped to 8,000, the engine continued to produce an impressive 242ps / 238hp and 22.5 kgf·m / 162 lb-ft of torque. Notably, this change resulted in improved drivability, especially in the lower to mid-rpm range.
While Honda's NSX often takes the spotlight as the brand's iconic sports car, the S2000 has carved out its own dedicated fanbase of car enthusiasts. With production numbers of approximately 20,000 units, the S2000 has maintained high resale values since it ceased production in 2009.
Honda Integra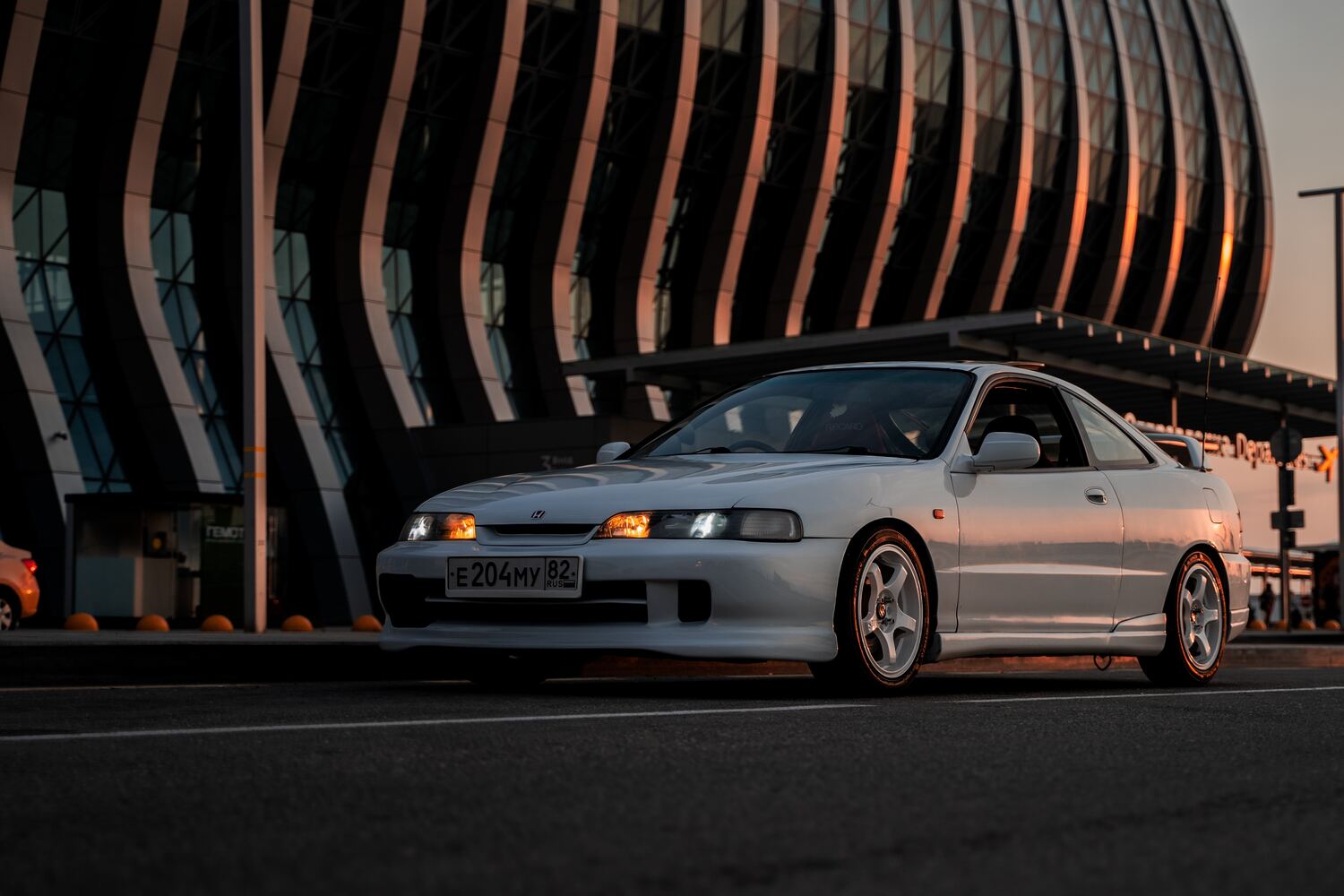 The Honda Integra is a front-wheel-drive (FF) sports car produced by Honda. It has seen several generations, each with its own unique characteristics.
First Generation
The Integra made its debut in 1985 under the name Quint Integra. It was offered as a 3-door hatchback coupe, a 4-door notchback sedan, and a 5-door hatchback sedan, all featuring DOHC engines for a sporty image. The retractable headlights were a notable feature of its exterior design.
Second Generation
In 1989, the name was changed to simply Integra, and it became an independent model. The second-generation Integra marked the introduction of VTEC technology to enhance its sports performance. Popular among the Japanese, actor Michael J. Fox was featured in Japanese TV commercials for this generation, contributing to its fame.
Third Generation
The third generation, introduced in 1993, offered 3-door coupes and 4-door sedans. The earlier models featured round, four-light headlights, while later versions adopted horizontal headlights. The engine capacity was increased to 1.8 liters, further improving sports performance. This generation also saw the introduction of the high-performance Type R model, incorporating motorsports technology.
Fourth Generation
The fourth-generation Integra arrived in 2001, featuring only a 3-door coupe body. It boasted dynamic design changes and a sportier appearance. The engine capacity was increased to 2.0 liters, and the Type R model was continued in this generation.
While the fourth-generation Integra was discontinued in Japan in 2007, the name Integra was revived in China in 2021 and North America in 2022, marking its return.
Nissan Silvia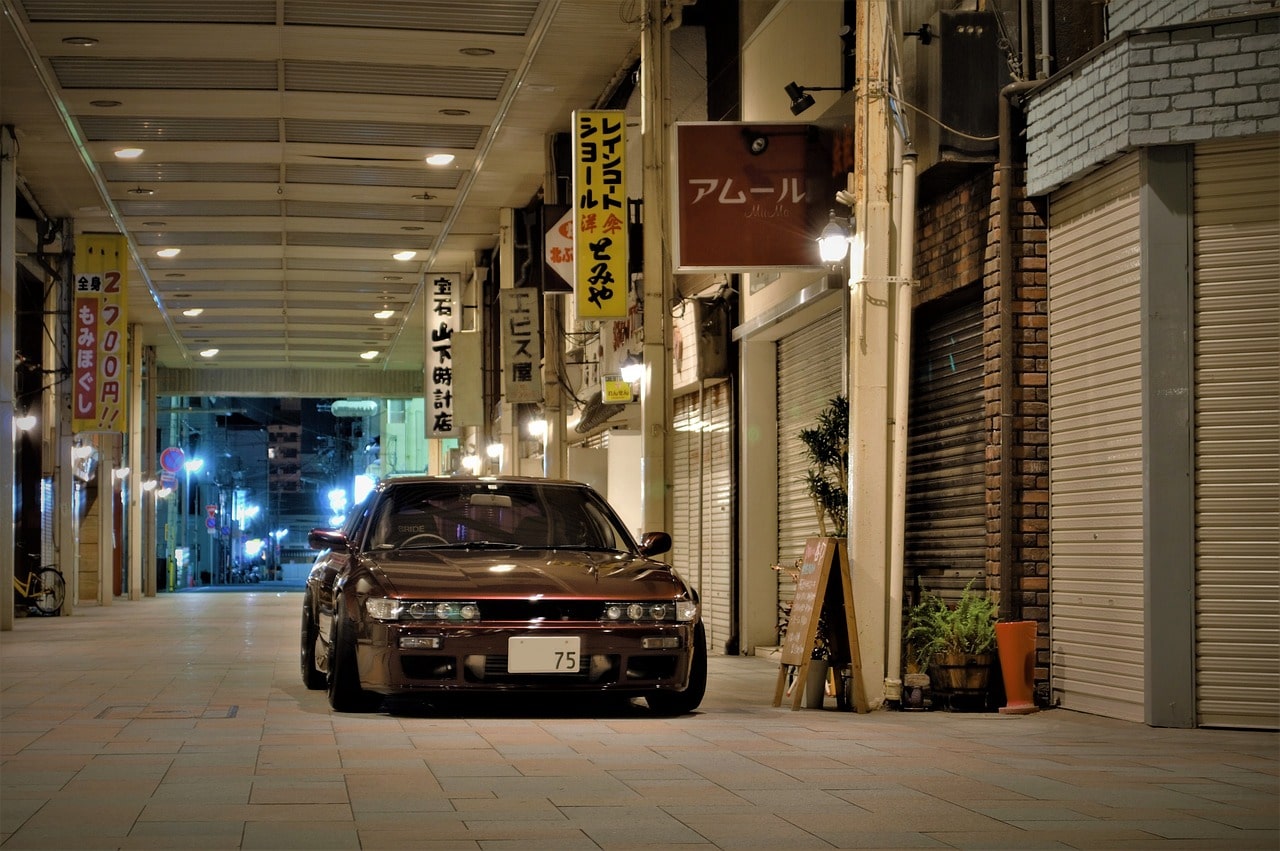 The Nissan Silvia is a sports car produced by Nissan from 1965 to 2002, spanning various generations and designs.
First Generation (CSP311)
The initial Silvia, the CSP311, featured a sleek coupe body and was powered by a 1.6-liter inline 4-cylinder OHV engine. Only 554 units were produced, making it a rare and coveted model.
Second Generation (S10)
Based on the Sunny platform, the second-generation Silvia, introduced in the early 1970s, was initially considered for a rotary engine but ended up with a 1.8-liter inline 4-cylinder OHC engine. It wasn't as popular in Japan but left an impression in the North American market.
Third Generation (S110)
The S110 Silvia, launched in 1979, featured 2-door coupe and 3-door fastback body styles and was powered by a 1.8-liter inline 4-cylinder OHC engine. The square, four-light headlights and pillarless hardtop gave it a sharp appearance. Later models introduced a 2.0-liter inline 4-cylinder DOHC engine and a 1.8-liter inline 4-cylinder SOHC turbo engine, broadening its appeal. In North America, it was sold as the 200SX, and in Mexico as the SAKURA.
Fourth Generation (S12)
Introduced in 1983, the S12 Silvia featured 2-door coupes and 3-door hatchback body styles. It offered a 1.8-liter inline 4-cylinder SOHC turbo engine and a 2.0-liter inline 4-cylinder DOHC engine. It also adopted retractable headlights, a popular trend of its era. The top-grade models featured twin-cam turbo engines, enhancing its sportiness.
Fifth Generation (S13)
The fifth-generation S13 Silvia, launched in 1989, was a significant hit. Its streamlined body design with projector headlamps earned it a Good Design Award. It was available only as a 2-door coupe, while the 3-door hatchback model was sold as the 180SX. Engine options included a 1.8-liter NA and turbo, and later, a 2.0-liter NA and turbo engine. The S13 became popular among tuning and drift enthusiasts, making it a tuning and drift-based vehicle.
Sixth Generation (S14)
Introduced in 1993, the S14 carried over basic components from the S13 but featured a larger body with a 3rd door, moving in a more luxury-oriented direction. It lost some of its lightweight characteristics and appeal in a changing automotive landscape but remained popular among circuit and drift driving fans as a tuning platform.
Seventh Generation
The final generation of the Silvia, debuted in 1999, featured a downsized body compared to the S14. It moved away from its sporty roots and catered to a different market segment. It was available as a two-door coupe, with an open-top model called the Varietta featuring an electric hardtop. There was also an Autech version designed by Autech Japan.
The Nissan Silvia is remembered as a remarkable sports car series with a dedicated following, particularly among motorsport fans, circuit driving enthusiasts, and drift enthusiasts. While Nissan has unveiled concept cars with Silvia motifs since its discontinuation in 2002, the cars have not been produced.
Nissan 300ZX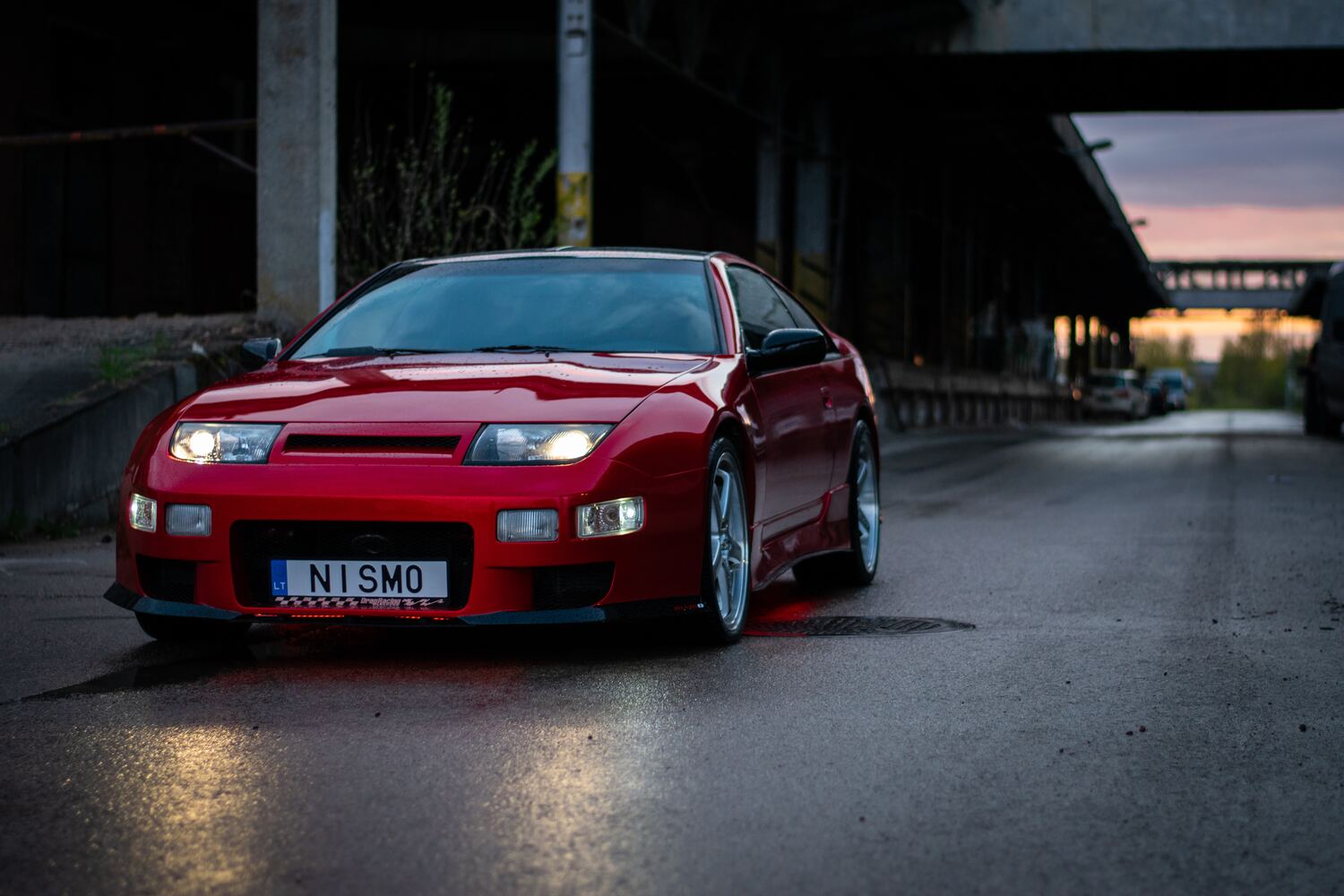 The Nissan 300ZX sports car belongs to the third generation of Nissan's Z-series, known as the Z31. In Japan, it was sold as the Nissan Fairlady Z. It made its debut in 1983 and was notable for being the first mass-produced Japanese car equipped with a V6 turbocharged engine. The 300ZX boasted higher performance compared to its predecessor, the 280ZX.
Key Features
V6 Turbo Engine
The 300ZX featured a V6 turbocharged engine, a significant departure from the inline-6 engines used in previous generations. This engine provided increased power and performance.
Styling
The exterior design included parallel rising headlights, which were distinct in that they did not have a rotating axis like retractable headlights. Instead, the headlight itself parallelly rose, providing a unique and innovative appearance.
Minor Changes
In later versions, a model equipped with an inline-6 turbocharged engine was added for the Japanese market.
In 1989, a full model change occured, resulting in the Z32 generation, which also featured the 300ZX model.
Key Features (Z32 Generation):
Engine Options
The Z32 generation came with two engine options: the naturally aspirated VG30DE and the VG30DETT, which featured twin turbos. The VG30DETT engine produced up to 280 horsepower, making it one of the most powerful engines in Japan at that time. In export markets without self-regulation, the engine produced 300 horsepower.
Styling
The Z32 brought back fixed headlights and featured a wider body design. It offered various body styles, including a two-seater short wheelbase, a 2+2 long wheelbase, and a T-bar roof option. Additionally, this generation gained a convertible model.
The Z32, especially the 300ZX twin-turbo model, garnered acclaim from many automotive media outlets for its combination of elegant styling and powerful engine. While the 300ZX received awards, it was eventually discontinued in September 2000 after a 30-year history.
Nissan Pulsar
The Nissan Pulsar is a compact car produced by Nissan from 1978 to 2000. It succeeded the Cherry and was Nissan's first mass-produced front-wheel-drive (FF) small passenger car. The Pulsar featured styling that catered to the European market.
Key Features
Variety of Body Styles
The Pulsar was initially offered as a four-door sedan but expanded its lineup to include hatchback, coupe, and convertible body variations. The coupe version was known as the Pulsar Exa and featured retractable headlights.
High-Output Turbo Engine
Some versions of the Pulsar were equipped with a high-output turbo engine, including the GTI-R model, which was among the first mass-produced cars to feature a viscous coupling-type 4WD system. The GTI-R was developed for participation in the World Rally Championship (WRC).
Legacy
Although the Pulsar went through many variations as a core model for Nissan, it eventually transitioned to its successor, the Bluebird Sylphy, and was phased out from the Japanese lineup. However, the name Pulsar has made a return in Australia, Oceania, and Europe.
Mitsubishi Eclipse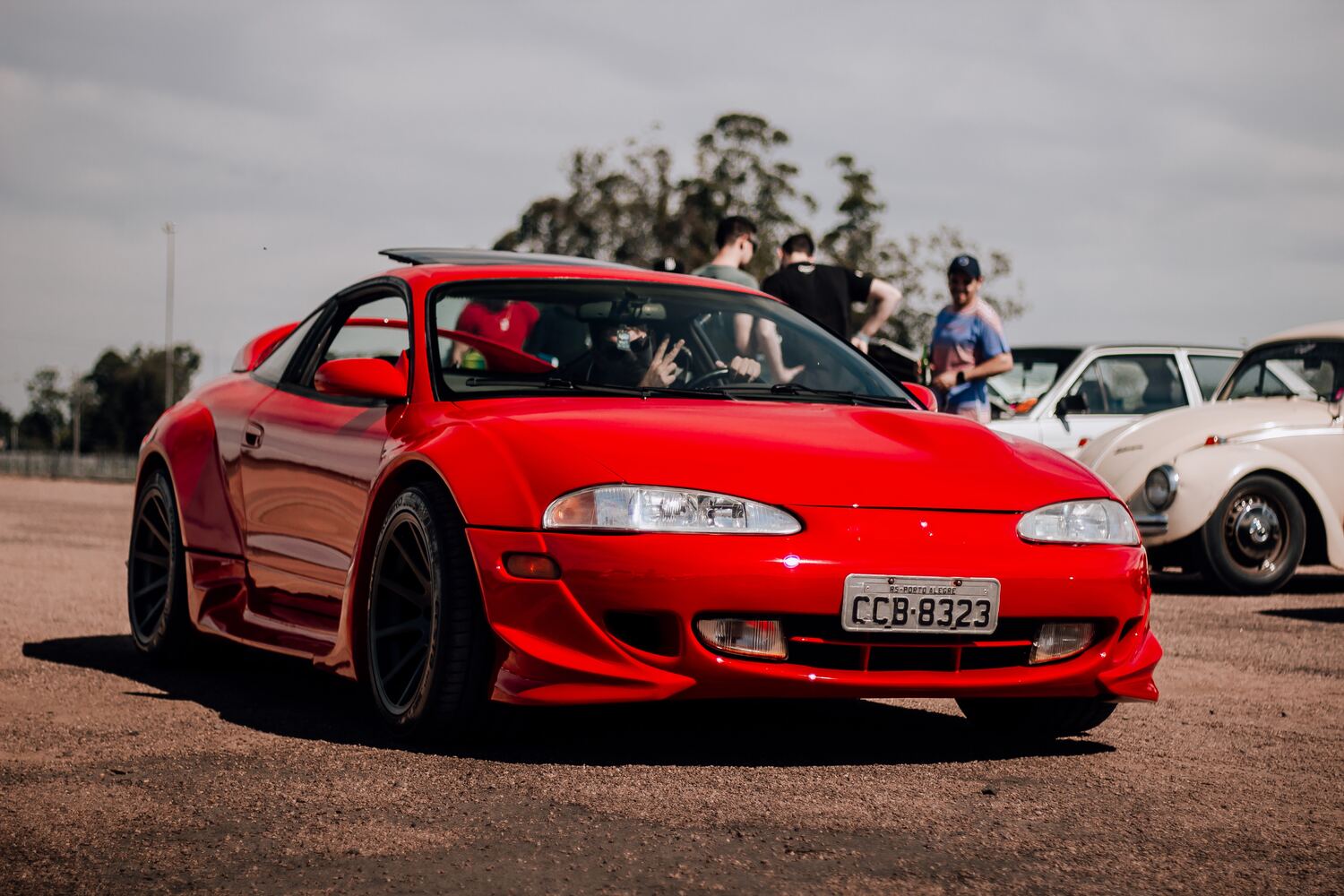 The Mitsubishi Eclipse is a sports car produced by Mitsubishi Motors across four generations from 1989 to 2011. The first and second generations were also sold in North America under the names Eagle Talon and Plymouth Laser.
First Generation
The initial Eclipse was introduced in 1989, based on the Galant platform, as a successor to the Mitsubishi Starion. It came with a choice of 1.8-liter or 2.0-liter inline four-cylinder engines. The top-grade GSX featured a turbocharged engine paired with 4WD, providing sporty performance.
Second Generation
The second-generation Eclipse, launched in 1995, featured a more rounded design compared to its predecessor. Engine options included a new 2.4-liter inline four-cylinder DOHC and a 2.0-liter inline four-cylinder DOHC turbocharged engine. A convertible model known as the Eclipse Spyder was added in 1996.
The second-generation Eclipse gained significant popularity after appearing in the movie Fast & Furious, establishing itself as a compact sports car icon.
Third Generation
The third-generation Eclipse arrived in 2000 with a platform change. Engine options included a 3.0-liter V6 SOHC engine and a 2.4-liter inline four-cylinder SOHC engine. Unlike its predecessors, it was offered only in front-wheel-drive (FF), and the 4WD option was removed from the lineup. Mitsubishi aimed to shift towards a more luxury-oriented market, but sales performance didn't meet expectations.
Fourth Generation
The fourth-generation Eclipse was introduced in 2005. It offered two engine options: a 3.8-liter V6 SOHC MIVEC and a 2.4-liter inline four-cylinder SOHC MIVEC. This model featured a smooth body design and was priced competitively, gaining popularity as a budget-friendly sports car.
Production of the Eclipse ended in 2012, marking the conclusion of a 30-year history for the model. In 2017, the Eclipse name was revived as the Eclipse Cross, but this time, it took the form of a crossover instead of a coupe and found popularity in its new segment.
Toyota MR2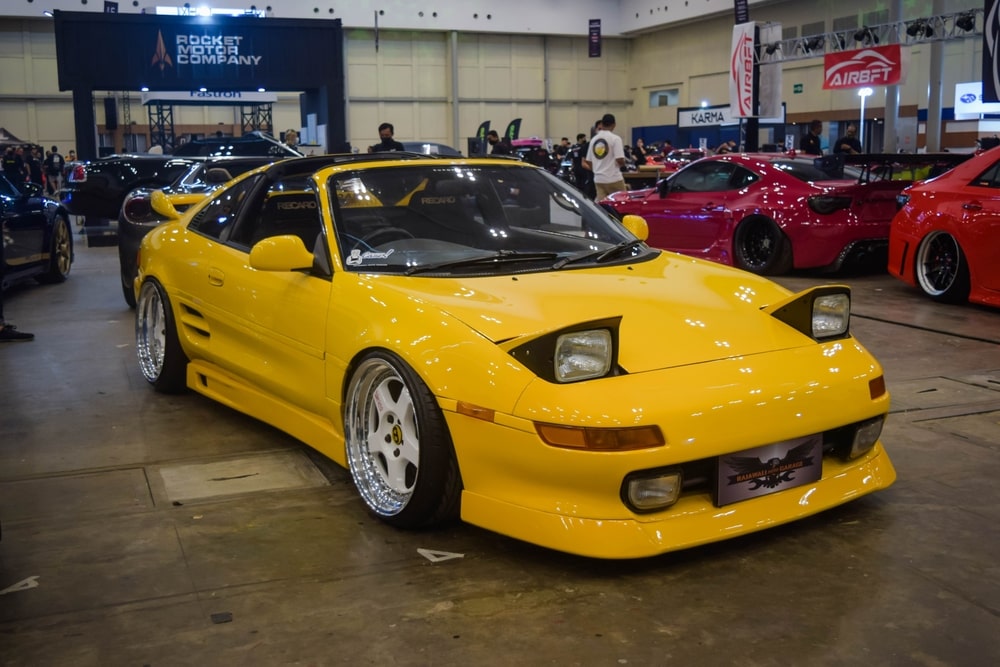 The Toyota MR2 is Japan's first mass-produced midship sports car, sold by Toyota Motor for two generations between 1984 and 1999. It was developed with the concept of compact, economical, and fun driving. The name MR2 is derived from Midship Runabout, 2 Seater.
Mass production of the first generation (AW10/AW11) was done at a low cost by utilizing the undercarriage, engine, and transaxles from the FWD Corolla (E80). The styling featured retractable headlights on a compact, wedge-shaped body, and this midship package gained popularity in line with the trends of the time.
The second generation (SW20) arrived in 1989, coinciding with the expansion of the base cars: Celica, Carina, and Corona. Unlike its predecessor, the body featured smooth curves. The initial model posed challenges, like shifting issues on high mileage cars. Toyota made numerous comprehensive improvements, and after the MKII version, the SW20 earned its distinction as a sports car.
Performance continued to evolve with several improvements, but in 1999, Toyota introduced the MR-S, marking the end of the MR2's history. The MR2 was a groundbreaking car, utilizing the midship layout previously reserved for supercars.
Toyota Chaser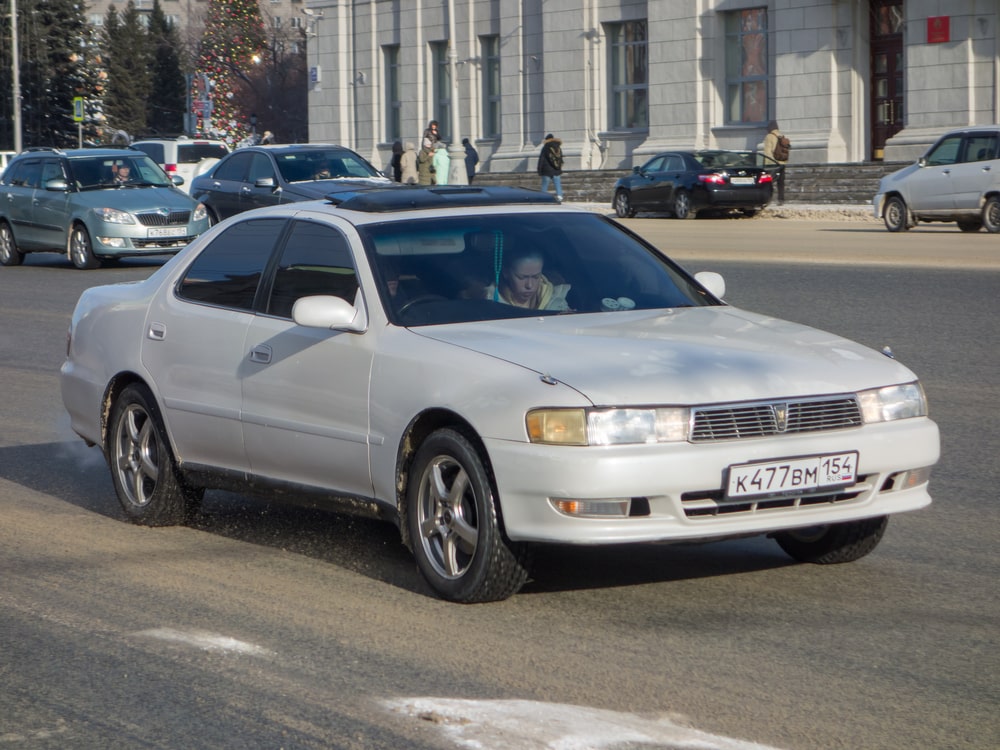 The Toyota Chaser is a mid-class passenger car sold by Toyota from 1977 to 2001. It shared its platform with the Mark II. The Chaser was known for its sportier image compared to the Mark II, offering a simpler design than the Cresta and targeting a slightly younger generation.
The first generation (X30/X40) debuted in 1977, designed to rival the Nissan Skyline. The lineup included 2-door hardtop and 4-door sedan variants. In 1980, it underwent a complete redesign for the second generation (X60), featuring both 4-door sedan and 4-door hardtop versions. It was during this model's era that Toyota introduced the Avante luxury trim.
The third generation (X70) arrived in 1984 with a square-bodied design. The GT Twin Turbo S, equipped with a 1G-GTEU 2.0-liter inline 6-cylinder twin-cam twin-turbo engine, established the image of a high-performance 4-door hardtop.
The fourth generation (X80) entered the market in 1988, during the peak of the bubble economy. It featured a higher-quality design compared to its predecessor and was marketed as an elegant saloon with less emphasis on sportiness. In 1989, the 3.0 Avante G with a 3.0-liter inline 6-cylinder DOHC engine and the GT Twin Turbo equipped with a 2.5-liter inline 6-cylinder DOHC twin-turbo engine were introduced, significantly enhancing power performance.
With the arrival of the fifth generation (X90), the body became larger, transitioning to a 3rd car. The sports grade's GT system was replaced by the Tourer V and Tourer S.
The sixth generation (X100) launched in 1996, catering to owners who enjoyed a mid-sized performance car. Nearly 30% of buyers opted for the sporty Tourer V variant. This model later gained popularity among drift enthusiasts thanks to its powerful and easily tunable 1JZ-GTE engine, manual transmission options, and affordable used car prices.
Although dealers sold the Toyota Chaser alongside the Mark II and Cresta, the Chaser was the preferred choice for sport enthusiasts. The sixth generation remains popular even more than 20 years after production ended, particularly as a choice for drift enthusiasts.
Toyota Sprinter Trueno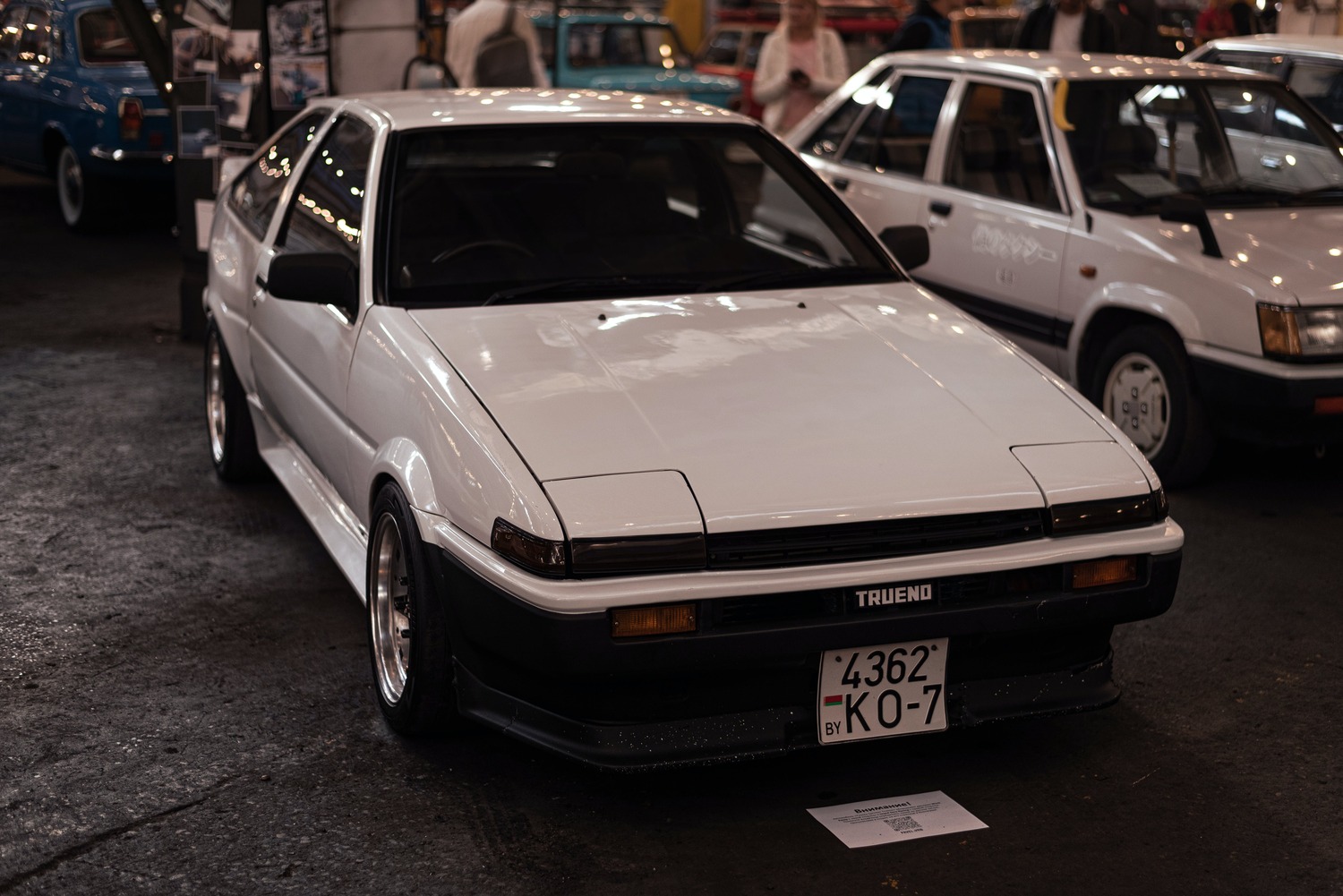 The Toyota Sprinter Trueno is a small sports car produced from 1972 to 2000. The name Trueno translates to thunder in Spanish. It shares the Toyota Corolla platform but features different designs for the front grill, headlights, and tail lamps.
The Trueno evolved through six generations. The first (TE27) made its debut in 1972 as a two-door semi-fastback coupe. It was equipped with the same 2T-G type 1.6-liter DOHC engine as the upper model Celica 1600GT, producing 115 horsepower. Notably, it featured overfenders as an exterior highlight.
The second generation (TE47/TE61/TE65 type) transitioned into a two-door fastback coupe in 1974. While it initially retained the 2T-G type 1.6-liter DOHC engine, it was briefly discontinued in 1975 due to emissions regulations. When it was revived in 1977, it came with a 2T-Geu-type engine that complied with emissions regulations, featuring electronic fuel injection (EFI) and an oxidation catalyst.
The third generation (AE86 type) arrived in 1983 with an aerodynamic design and earned the nickname Hachi-Roku (meaning 86). It was powered by a 4A-GE type 1.6-liter DOHC engine, producing 130 horsepower. With its lightweight construction, high-revving engine, and rear-wheel drive (FR), this model provided an exceptional driving experience. It gained even more fame when it appeared in the manga and anime series Initial D.
The fourth generation (AE92 type) launched in 1987, with larger dimensions and a rounded design compared to its predecessor. It retained the 4A-GE 1.6-liter DOHC engine but with an improved output of 140hp. While this model improved driving performance and safety, some fans criticized the shift from FR to front-wheel drive (FF).
The fifth generation (AE101 type) was introduced in 1991, featuring a more sophisticated design than its predecessor. It continued to use the 4A-GE type 1.6-liter DOHC engine, now improved to produce 160hp. This model incorporated advanced technologies such as variable valve timing mechanisms (VVT) and a super strut suspension.
The sixth generation (AE111) arrived in 1995, featuring a sportier design. It retained the 4A-GE type engine from the previous generation but increased the maximum output to 165hp. This model was 70 kg / 154 pounds lighter than its predecessor and came with high-performance features like a 6-speed manual transmission. However, as the popularity of sports coupes waned, production ended in the early 2000s.
The Sprinter Trueno gained widespread support, primarily from Toyota enthusiasts who appreciated its sporty and compact nature. Many owners still respect this vehicle for its agility and ease of handling.
Why Are JDM cars So Popular?
JDM cars, manufactured for the Japanese market with their unique technology and design by Japanese automakers, have gained popularity for several reasons.
Firstly, JDM cars are known for their high reliability, exceptional durability, and fuel efficiency. To navigate Japan's strict road safety and exhaust gas regulations, these cars utilize high-quality parts and advanced technologies to adapt to various climate environments, from Hokkaido to Okinawa.
Another key factor is their innovative and advanced features. The competition with American and European automakers has driven continuous product improvements. Technologies like variable valve timing and four-wheel steering systems, developed and refined in Japan, have become global standards. Notably, the rotary engine, initially developed in Germany, was successfully implemented by Mazda.
Furthermore, JDM cars are admired for their distinctive design. The unique body designs, constrained by Japan's 5-number and 3-number frame system, offer a compact yet striking appearance. Additionally, the meticulous grade options cater to a wide range of preferences.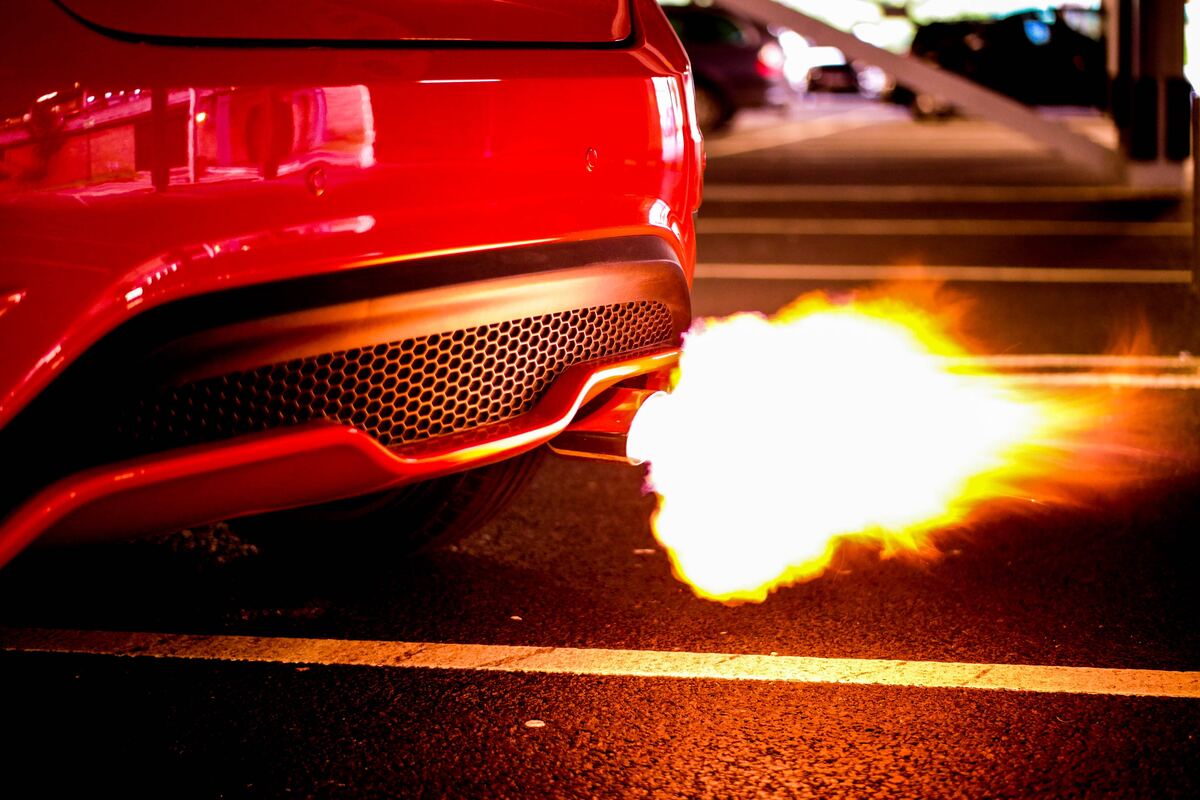 How JDM Cars Became Popular; Wild Speed
Have you ever wondered what sparked the popularity of JDM cars in North America? While the Mitsubishi Stallion played a role in its rise, the most significant impact came from the Fast & Furious movie series. These movies prominently featured numerous JDM cars, often customized with flashy vinyl graphics, aero kits, stylish wheels, and extensive tuning.
Following the release of these movies, the value of JDM cars skyrocketed, leading to increased prices for iconic models such as the Toyota Supra, Skyline GT-R, and Mitsubishi Eclipse.
Do You Know Initial D and the Manga?
As mentioned in the Sprinter Trueno section, there's a hugely popular Japanese manga and anime series called Initial D. Created by Shuichi Shigeno, it was serialized in Weekly Young Magazine from 1995 to 2013, resulting in 48 volumes of books, animated adaptations, and films.
In this series, the third-generation Sprinter Trueno serves as the protagonist's trusty companion. The nickname Hachi-Roku known initially only to car enthusiasts, gained widespread recognition thanks to the manga's popularity.
The story revolves around the main character, who delivers tofu and other goods for his family business on mountain pass roads daily. However, he possesses advanced driving skills. Rumors of his abilities draw street racers to challenge him, leading to thrilling encounters and races featuring a variety of sports cars, including the Mazda RX-7 (FD3S), Nissan Skyline GT-R (R32), Mitsubishi Lancer Evolution IV (CN9A), and more.
Many enthusiasts became fans of the Hachi-Roku after reading Initial D, causing its popularity in the used car market to soar, with these cars still commanding high prices today.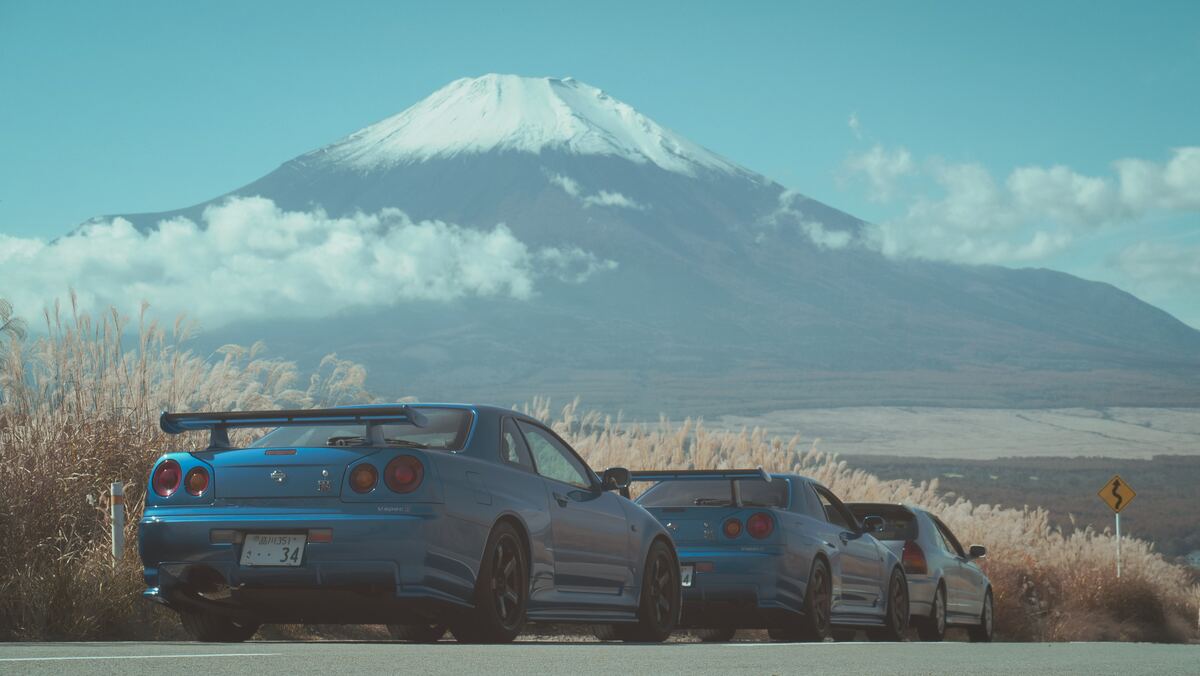 Japan's Car and Motorcycle Culture in Its Youth
In Japan, youth can obtain motorcycle licenses at 16 and car licenses at 18. This has given rise to various car and motorcycle cultures, including the Bōsōzoku (running out of control as in driving vehicles) tribe. This group heavily modified fairings and seats, riding together while creating a unique cacophony of engine sounds. Sometimes, they engage in reckless driving, disregarding traffic regulations, such as speeding and traffic signals, causing disruptions for other road users. This culture extends to car enthusiasts, resulting in regional rivalries.
Another popular culture is street racing or runner culture. Enthusiasts tune their cars for increased power and engage in sport driving on mountain passes and expressways. Drift racing, which involves sliding rear wheels through tight corners, also originated from this culture and became a competitive motorsport.
Manga and anime have significantly influenced car culture. As seen in Initial D and Gulf Midnight, cars like the Fairlady Z and Porsche 911 turbo became cultural icons due to their inclusion in these works.
Lastly, the "Itasha", which means cringe-worthy culture, has emerged. This involves covering cars with graphics of favorite characters or beautiful girls. Combined with cosplay culture, this unique expression showcases the diversity of car culture among Japanese youth.
In this manner, Japanese young people have multiple avenues to express themselves through cars, some of which may involve legal issues. Yet, in a country with a rich automotive heritage and many automakers, it highlights the diversity and depth of car culture.
What can FLEX do for you?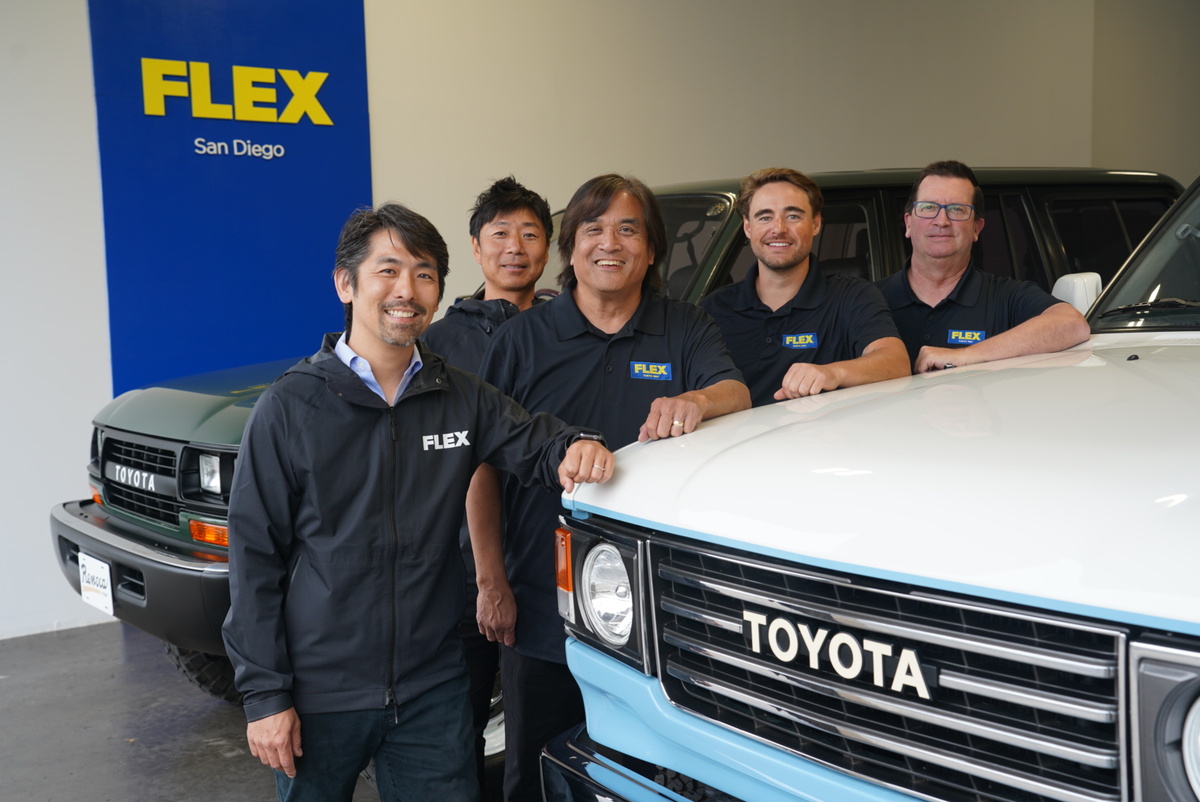 With 17 locations in Japan, FLEX dominates the pre-owned Land Cruiser market. We're more than happy to help you with importing a JDM from Japan to meet your request for a customized Land Cruiser.
If you have any questions, please feel free to contact us!
×
Looking for a JDM of your dream?
Specialists at FLEX will assist you to acquire your dream vehicles!