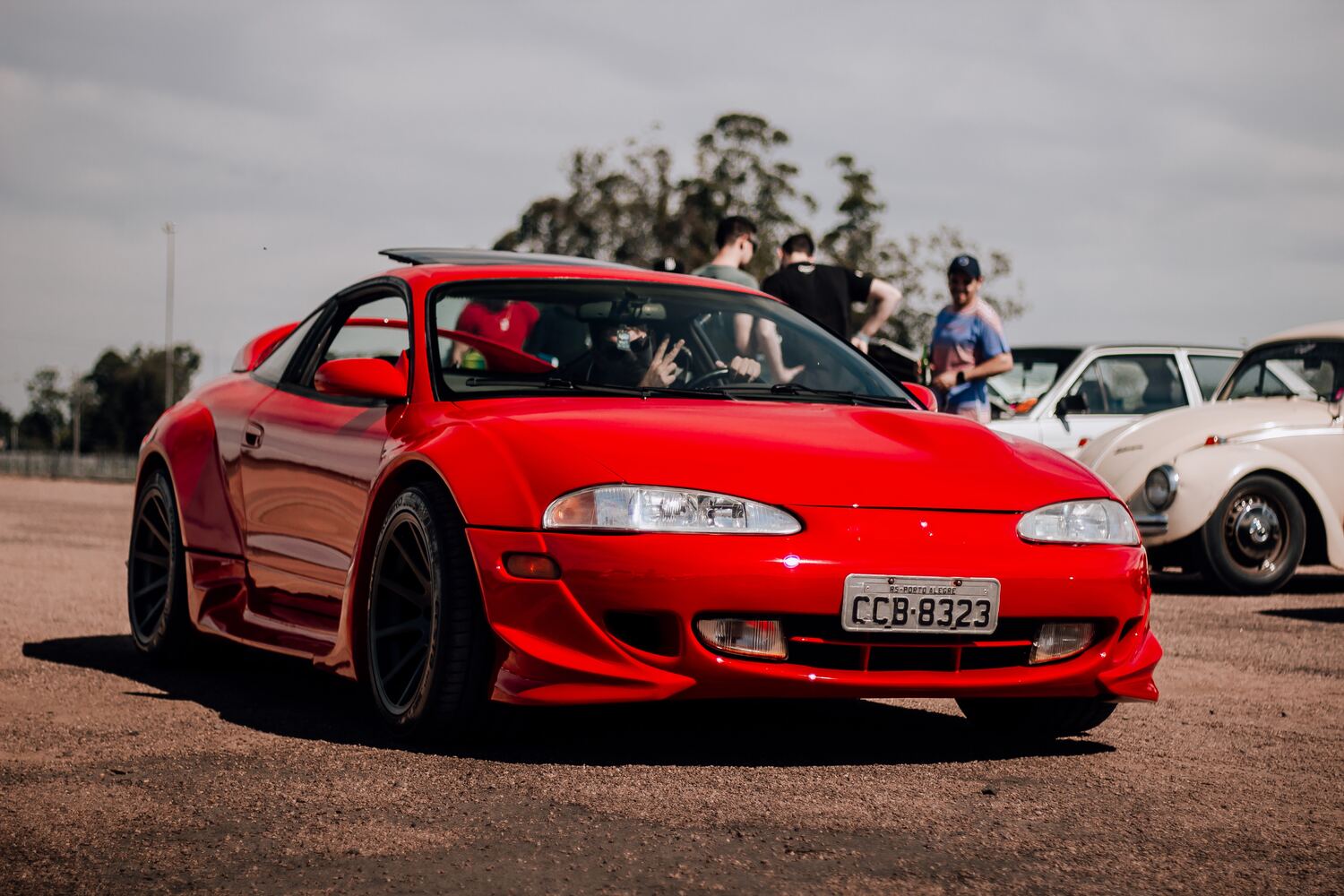 The 1990s: The Golden Age of JDM Cars
In the United States, a 25-year rule restricts the import of cars not sold in the country until 25 years after their production date, which means that as of 2023, only JDM cars manufactured prior to 1998 can be sold in the U.S. market.
The 1990s are often considered the golden age of JDM cars thanks to Japan's economic boom and bubble economy between 1986 and 1991, significantly impacting the auto industry. Even though Japan's economy faced a downturn in the 1990s after the bubble burst, manufacturers went forward with their marketing plans and cars designed during the boom. These new cars were equipped with innovative advanced technologies and high-end features.
Some of the iconic models from this era include luxury cars like the Toyota Celsior, Nissan Cima, and Honda Legend. Additionally, the 1990s saw the release of high-performance sports cars like the Nissan Skyline GT-R, Toyota Supra, Mitsubishi Lancer Evolution, Subaru Impreza WRX, and Mazda RX-7, reflecting the growing popularity of sports cars.
Since so many of these cars have been unavailable in the United States during this time, performance fans have been waiting 25 years to get their hands on them. This has drawn significant attention to the 1990s JDMs today.
Here are 20 Golden Age JDM cars of the 1990s:
Honda Civic Type R (EK9)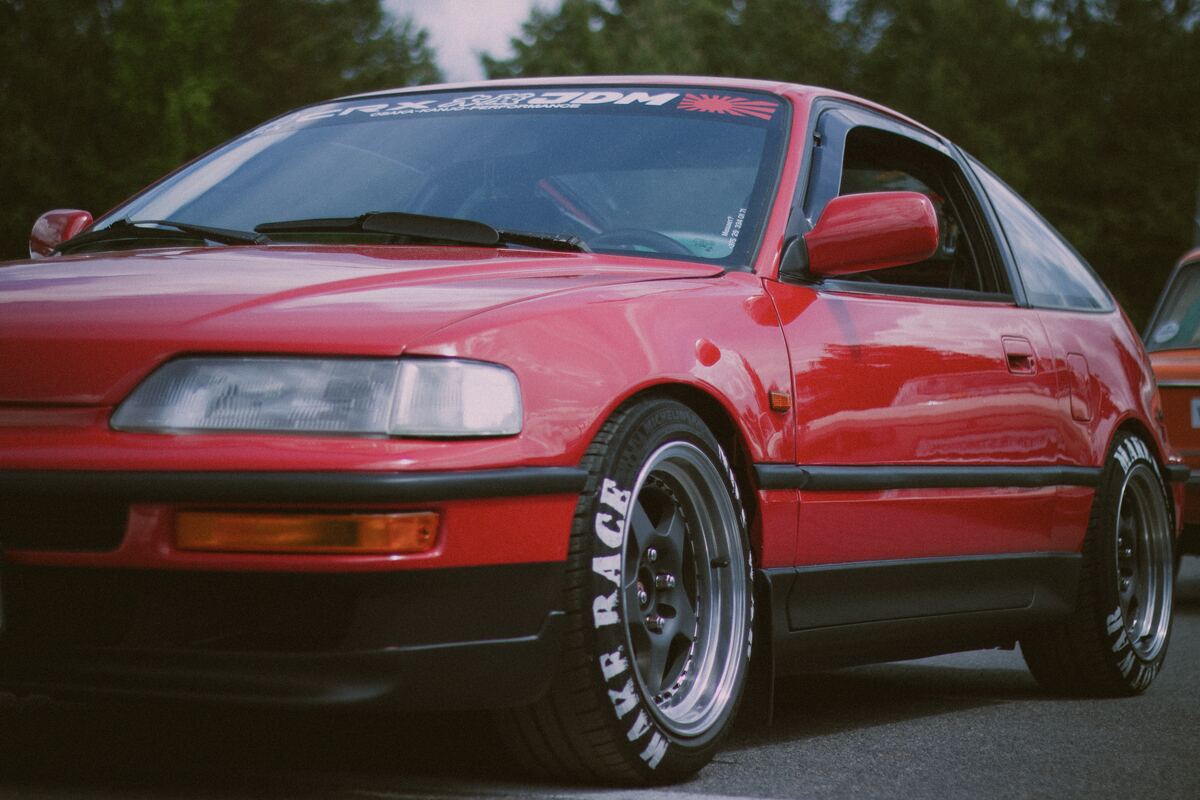 The Honda Civic Type R is part of the special Type R series, which includes models like the NSX Type R and Integra Type R. It incorporates numerous Honda racing technologies and was produced and sold in Japan from 1997 to 2001.
The base Honda Civic was already a popular compact hatchback in Japan. However, the Civic Type R, the premier sports model, took the driving experience to a new level. It achieved outstanding performance by tuning a high-revving, naturally aspirated engine, a domain where Honda excels, and mounting it in a lightweight chassis.
The renowned B16B engine, well-known for its precision engineering, was a thorough upgrade of the B16A engine found in the previous-generation Honda's top model, the Civic SiR. The B16B engine boasted an 8,400 RPM redline, producing 185 horsepower and 159.8 Nm/117.86 lb-ft of torque. This equated to over 100 horsepower per liter, making it the most powerful engine available in any production car at its release. Special features included RECARO bucket seats, a MOMO steering wheel, and a titanium shift knob to support racing.
Though the number of well-preserved units in Japan has dwindled over the years, these vehicles still command premium prices, far exceeding their original sticker prices.
Honda Civic Type R (EK9)
Sales period: August 1997 – November 2001
Original Price: ¥1,998,000/$13,333
TOYOTA CELICA GT-FOUR (ST185/ST205)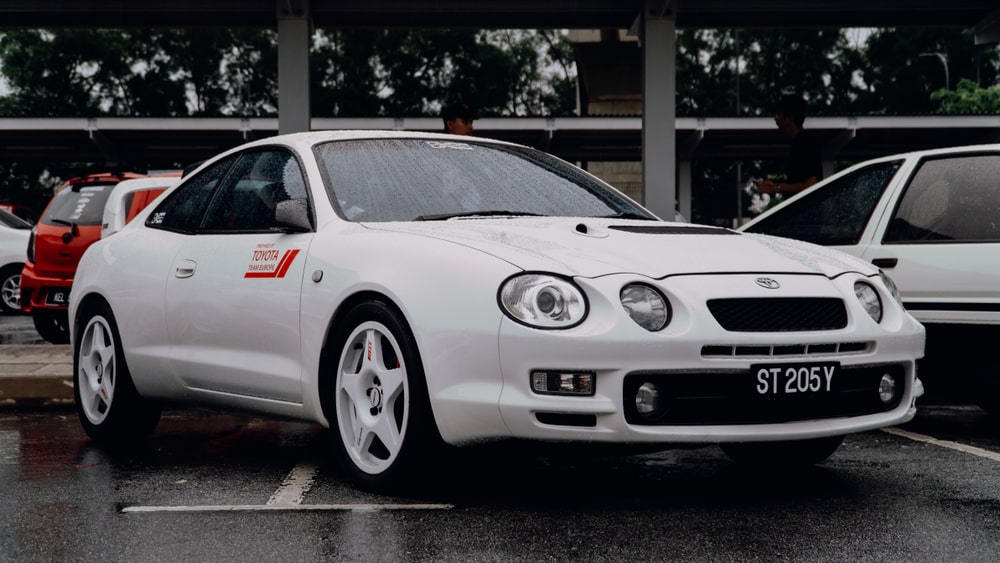 The Toyota Celica GT-FOUR is a model that introduced a full-time 4WD system to the Celica, Toyota's two-door coupe. The initial GT-FOUR, the ST165 type, debuted in 1986, making it the fourth-generation Celica. It was developed to meet homologation* requirements for participating in the World Rally Championship (WRC).
In 1989, Toyota redesigned the Celica, introducing the ST185 type and the sporty GT-FOUR model. The engine was a dedicated 3S-GTE unit carried over from the ST165 type with significant upgrades, including a ceramic turbocharger and an air-cooled intercooler. These enhancements boosted the power output to 225 horsepower and 31.0 km/k/224.22 lb-ft of torque. Moreover, a limited-production GT-FOUR RC model, limited to 5,000 units, elevated the output to 235 horsepower thanks to a water-cooled intercooler and metal turbine. This limited model was also exported overseas as the Carlos Sainz Limited Edition.
The subsequent ST205 model made its debut in 1994. With this model, Toyota departed from the traditional retractable headlights, a hallmark of the Celica's design, in favor of four rounded headlights, creating a striking new look. The engine underwent further refinements, increasing the maximum output to 255 horsepower (with no change in maximum torque). The ST205 also featured a homologation model, the GT-FOUR WRC, with 2,500 units produced. While its specifications matched the standard models, it included additional elements like an engine hood air scoop and a large rear spoiler, enhancing its sporty image.
Both models have strong ties to the WRC and offer homologation models alongside their standard offerings. Despite their limited production numbers, collectors are looking for cars in good condition, making them very valuable.
*Homologation: A requirement for participation in the WRC that mandates the sale of a certain number of commercial vehicles with similar specifications.
TOYOTA CELICA GT-FOUR (ST185)
Sales period: September 1989 – January 1994
Original Price: ¥2,680,000/$17,882
TOYOTA CELICA GT-FOUR (ST205)
Sales period: February 1994 – August 1999
Original Price: ¥3,166,000/$21,124
Nissan 300ZX / Fairlady (Z32)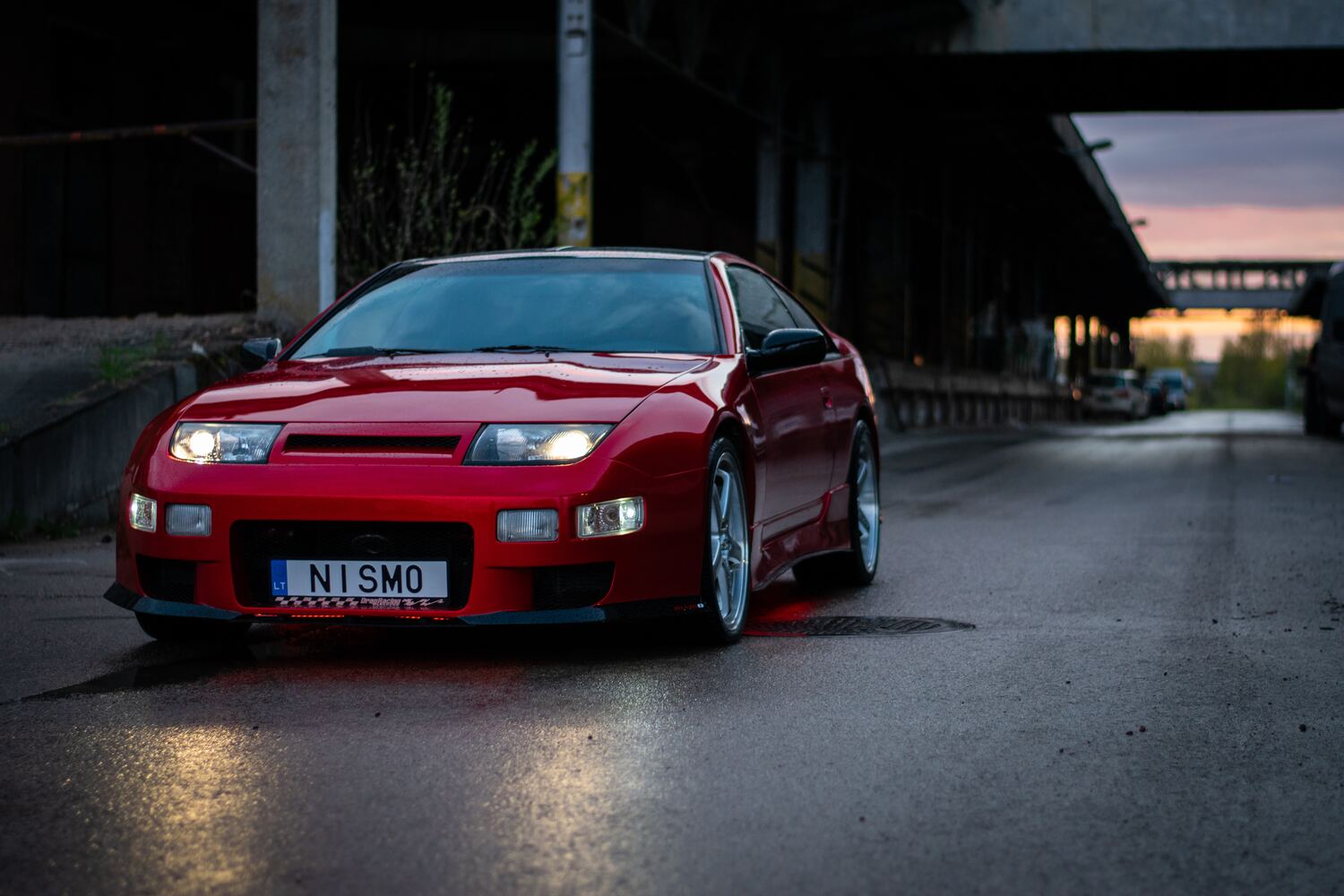 Nissan's sports car lineup includes the iconic Skyline GT-R and Fairlady Z. The Fairlady Z is on the U.S. market as the 300Z. Known as the Z-CAR, Nissan Z models gained immense popularity in the U.S. market, starting with the initial S30 model. However, this popularity came at the cost of affordability.
The Z32 model, representing the Z-CAR of the 1990s, made its debut in 1989. It departed from the long-nose short-deck style that had characterized its predecessor, the Z31, and adopted a more aerodynamic body with a broad, low road-hugging profile.
Under the hood, the Z32 transitioned from an inline 6-cylinder engine to a V-type 6-cylinder. It offered a lineup of engines, including a 3-liter naturally aspirated model (230ps/226hp) and a twin-turbocharged version (280ps/276hp),the highest output available among Japanese cars at that time. Functionality received a significant boost, with features such as Super HICAS, a four-wheel steering system introduced on the R32 Skyline around the same time, and the inclusion of a twin-turbo engine model.
In addition to the 2-seater configuration, various body styles were available, including the 2+2, T-top roof, and convertible.
Sales concluded in 2000 due to changes in Japanese emission regulations. The Z32 remained out of production until its successor, the 5th generation Z33 model, arrived in July 2002.
Nissan Z (Z32)
Sales period: July 1989 to September 2000
Original Price: ¥3,050,000/$20,349
TOYOTA SUPRA (A80)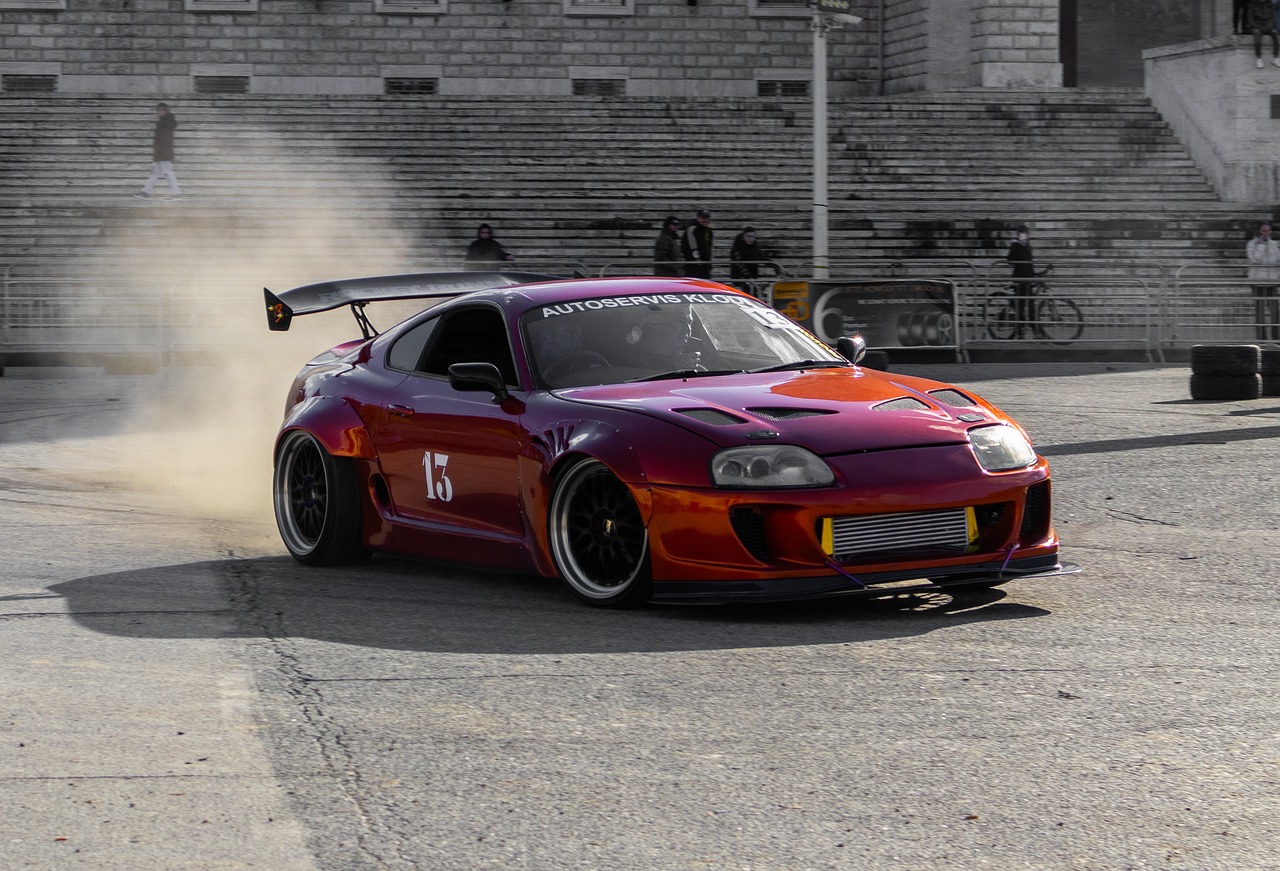 The Toyota Supra has left an indelible mark in American and Japanese pop culture, partly thanks to the wildly popular Fast & Furious movie franchise. The A80, the fourth-generation Supra, made its cinematic appearance featuring flashy customizations and tuning that brought JDM cars into the spotlight of the customization culture and igniting the JDM car craze.
The name Supra originally came from the United States when the first Celica XX (A40/A50) was released in 1978 under the name Celica Supra. By the third generation, the A70, Toyota dropped Celica from the name.
The A80 Supra arrived in 1993 with a noticeably different face from its predecessor, the A70. It featured a larger headlamp and a distinctive front intake.
Under the hood, the A80 was powered by a 3-liter inline 6-cylinder DOHC engine with two trim levels: the 2JZ-GE and the twin-turbocharged 2JZ-GTE, producing 280ps/44.0kgf/m of torque. The latter featured a sequential twin-turbo system, known as the two-way sequential twin-turbo, seamlessly switching between small and large turbines based on engine speed.
In addition to the innovative engine technology, it came equipped with the first 6-speed manual transmission offered by a Japanese automaker. The A80 Supra boasted 17-inch wheels, opposed-piston brake calipers, dedicated sports ABS, and other performance improvements.
In the final model year, the maximum output remained the same, but the maximum torque was increased to 46.0 kgf·m/332 lb-ft, further solidifying its status as Toyota's flagship sports car.
Production concluded in 2002 due to emissions regulations, with approximately 31,000 units sold. The Supra nameplate lay dormant in the Toyota lineup until 2019.
TOYOTA SUPRA (A80)
Sales period: May 1993 – August 2002
Original Price: ¥3,060,000/$20,413
Mazda RX-7 (FD3S)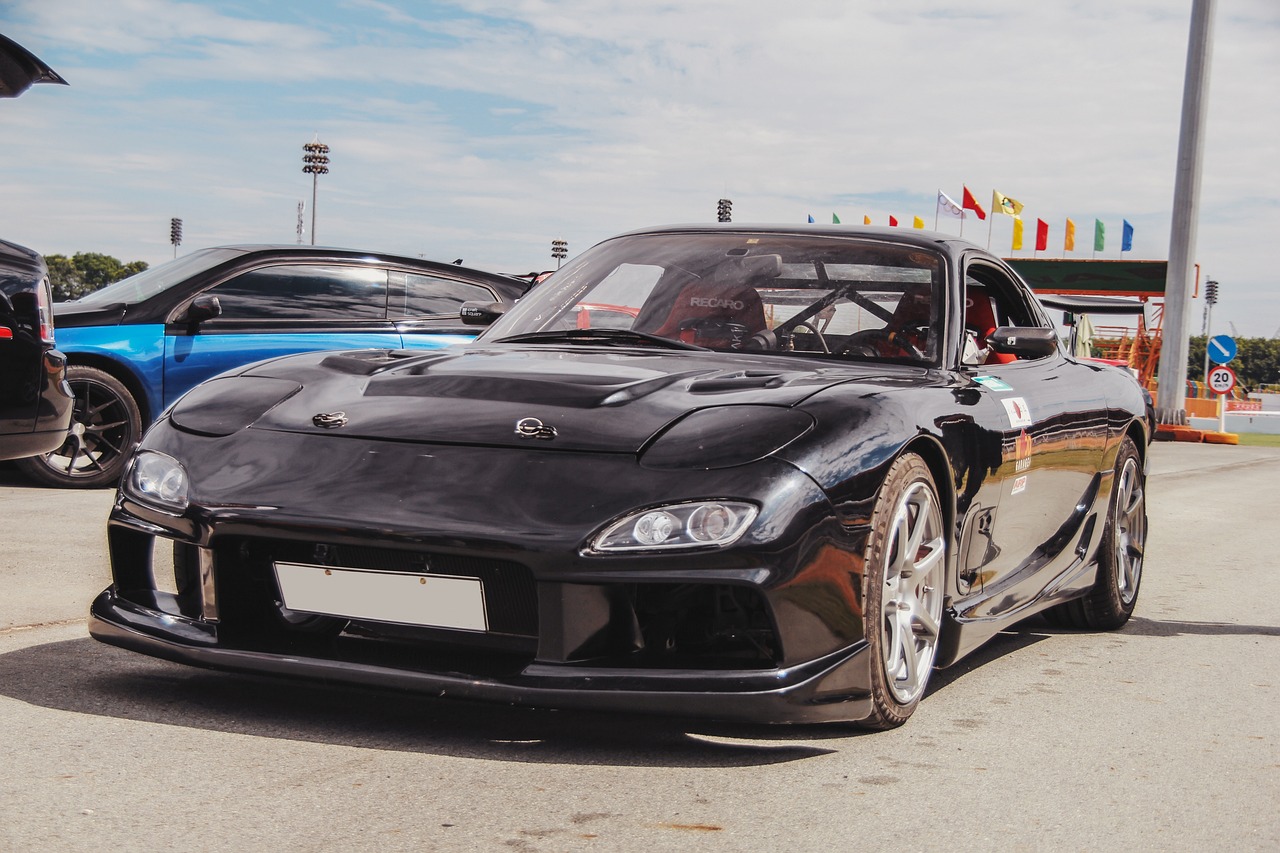 The Mazda RX-7 sports car has a long history with many changes, but we want to discuss the 1991 third-generation model, the FD3S type.
The name Savanna RX-7, used since the first generation in 1970, transitioned into Amphini RX-7 with the total model change to the FD type. Initially, Mazda named the vehicle for one of their dealers specializing in RX-7 sales but simplified it to the RX-7 for marketing purposes.
The RX-7's most defining feature is its rotary engine. While many companies purchased rotary engine patents from German inventors, only Mazda (formerly Toyo Kogyo) successfully developed and implemented this unique engine technology on a global scale.
Rotary engines offer numerous advantages, including their lightweight, compact design, smooth operation, high-revving capabilities, low vibration, and the potential for high output compared to piston engines of the same displacement. However, they also come with certain drawbacks, such as increased fuel consumption and lower seal durability.
The FD3S-type RX-7 was introduced in 1991 and came in three variations: the early period (Type 1/Type), mid-period (Type 3/Type), and late period (5/Type/6). All these models were powered by a rotary engine, specifically the 13B engine with sequential twin turbos. This engine delivered a maximum output of 255ps/251hp and 30.0 kgf·m/216 lb-ft of torque. With its lightweight body, the RX-7 achieved a power-to-weight ratio of less than 5kg/ps, making it an exceptional sports car. Later, power output was increased to 280ps/32.0 kgf·m /276 hp with 231.45 lb-ft of torque, and some of the lightweight models reached an impressive power-to-weight ratio of 4.5kg/ps, setting it apart from other sports cars.
Production ended in 2002 after several refinements. Despite numerous plans for a successor over the years, Mazda has not released another rotary-powered sports car. The Mazda MX-30, announced in 2023, features a rotary engine as a range extender but is not a commercial vehicle equipped with a rotary engine.
Mazda RX-7 (FD3S)
Sales period: October 1991 – April 2003
Original Price: ¥3,090,000/$20,614
Mazda MX-5 Roadster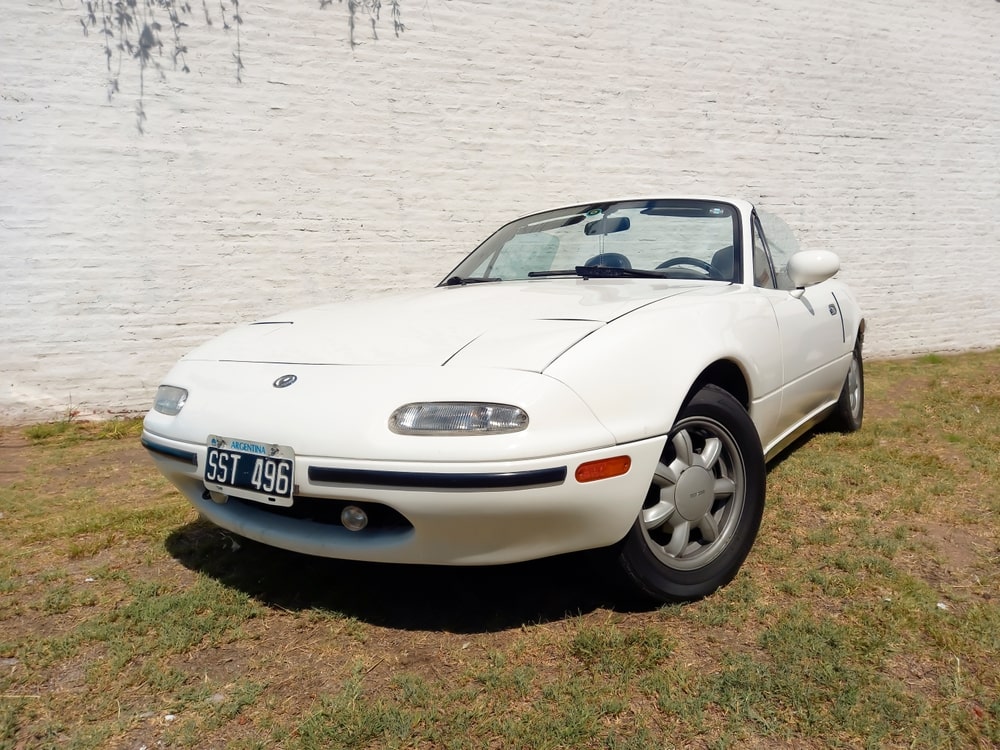 The Mazda MX-5 holds a special place in the Guinness Book of World Records as the most-produced two-seater convertible sports car globally. While it goes by the name Roadster in Japan, it's sold as the MX-5 internationally and as the MX-5 Miata in the United States and has a massive fan base.
The first-generation NA model made its debut in 1989. Initially, it was introduced as the Eunos Roadster in Japan and took its inspiration from the post-war British sports cars. It was powered by a 1.6-liter inline 4-cylinder DOHC engine, offering 120ps/118 hp of maximum output and 14.0kgf·m/101 lb-ft of torque. While not a high-performance powerhouse, it sported a double-wishbone suspension, rear-wheel drive, retractable headlights, and a relatively lightweight 2-seater convertible design, making it popular with all ages.
In 1993, the engine was upgraded to a 1.8-liter version. This change enhanced output, but the increase in weight didn't translate to improved performance. Several improvements, including changes to gear ratios and equipment upgrades, were introduced before the model was retired in 1998. The NB introduced the second-generation.
The first NA model continues to be popular even after more than 30 years since its initial release. Many specialty shops and restoration services are dedicated to keeping this classic roadster alive.
Mazda Roadster
Sales period: 1989 – December 1997
Original Price: ¥1,640,000/$10,945
Subaru IMPREZA WRX STI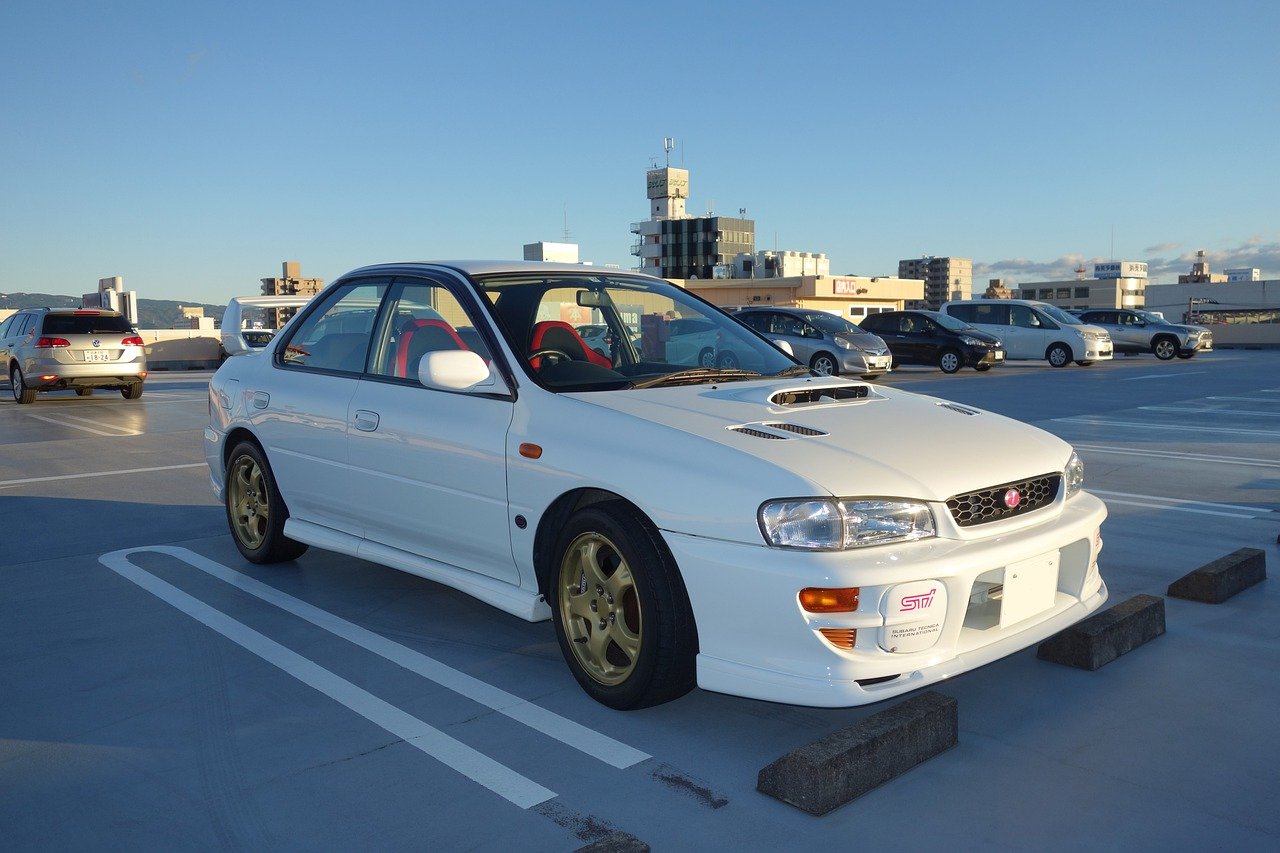 When discussing the Subaru Impreza, it's impossible to overlook its association with the WRC. While the Impreza has long been available as Subaru's compact car, the WRX model, based on the sedan, has been a favorite among those who crave performance and handling.
The base Impreza (GC/GF type) debuted in 1992. The EJ20, a 2-liter horizontally opposed DOHC turbo engine that delivered an impressive 240 ps/236 hp of maximum output and 31.0 kgf/224.22 lb-ft of torque, powered the sportier WRX. Combining Subaru's unique engine and a 4WD system using a flat engine resulted in a more compact body than the Legacy. Its lower center of gravity and excellent left-right balance give rally drivers thrills on the track.
The WRX STI represents a fully tuned model, a collaborative effort between British Prodrive Ltd., contracted for WRC participation, and Subaru's sports division, Subaru Tecnica International. A sedan version with a competitive focus, known as the RA, was also part of the lineup. The WRX STI incorporated features such as forged pistons, dedicated ECUs, hollow valves, and more, ultimately boosting output to 280ps/276 hp and 35.0kgf/m/253 lb-ft of torque.
To commemorate Subaru's 40th anniversary, Subaru produced the S201 STI Version, featuring a coupe body with blister fenders front and rear, borrowed elements from the exclusive 22B-STI model, and equipped with a 300ps/295 hp engine along with extensive aero components. It's considered a collector's item and is exceptionally rare.
While the WRX STI embodied the rally image, the GC/GF type was discontinued in 2000, moving forward to the second-generation GD/GG type.
SUBARU IMPREZA WRX STI
Sales period: 1994 – April 2000
Original Price: ¥2,728,000/$18,204
Mitsubishi Lancer Evolution VI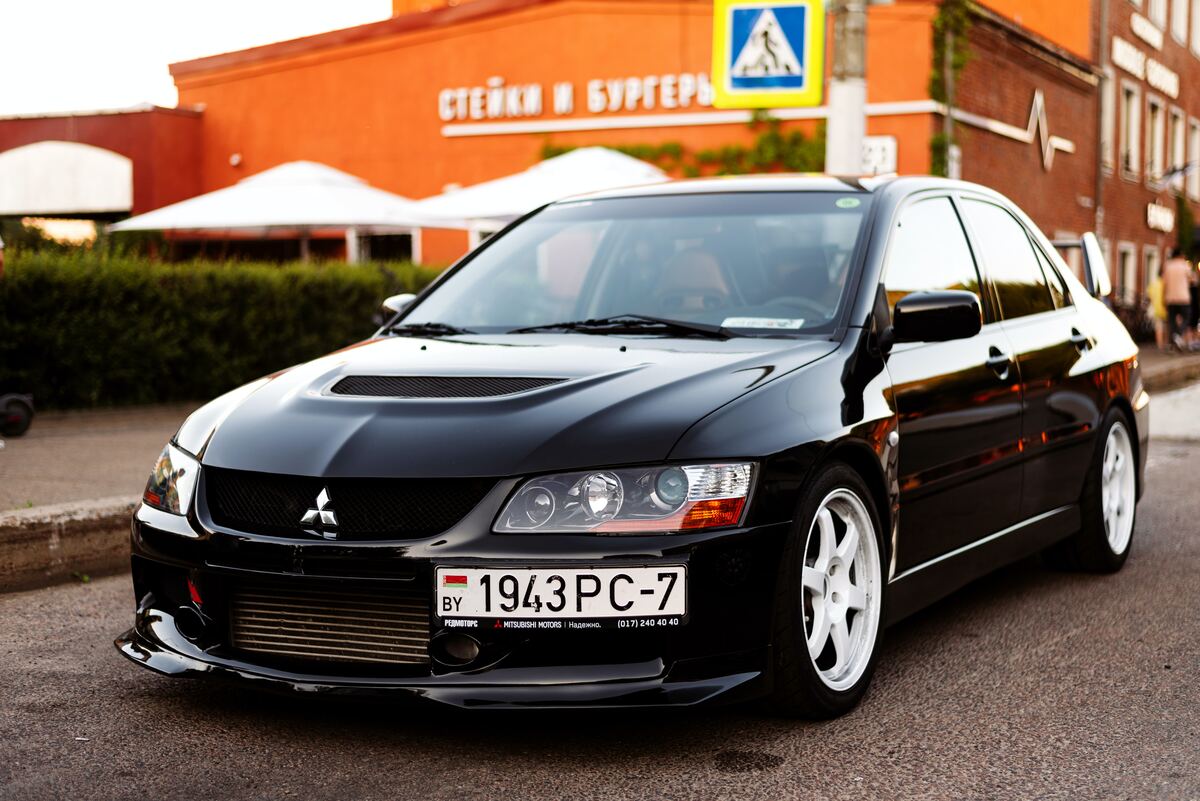 The Mitsubishi Lancer has consistently been the archrival to the Impreza. The Lancer Evolution can be broadly categorized into four generations.
The first-generation CD9A/CE9A model, commonly known as the Lancer Evo, was introduced in 1992 as a homologation model for WRC participation. Initially, it was intended as a limited production of 2,500 units, the minimum required for homologation, but its popularity far exceeded expectations, with almost 7,500 units sold. Subsequent improvements led to the introduction of the Lancer Evolution II (January 1994) and the Lancer Evolution III (January 1995).
In 1995, the base Lancer saw a complete model change, marking the second generation (CN9A/CP9A type). The second generation retained the 4G63, a 2-liter inline 4-cylinder intercooler turbo engine used in its predecessor. However, it featured numerous upgrades, including forged pistons, metal gaskets, reinforced connecting rods, a twin-scroll turbo, and improved exhaust systems. These enhancements resulted in an impressive output of 280ps/276 hp and 36.0kgf/m/260 lb-ft of torque.
The Lancer Evolution IV (August 1996) and Lancer Evolution V (January 1998) continued the evolution, with the final model of the era, the Lancer Evolution VI, arriving in January 1999. In the Lancer Evolution VI, further improvements were introduced to the engine, now producing 38.0kgf/275 lb-ft of torque, a boost from its predecessor. The model also featured the adoption of titanium-aluminum alloy turbines (RS only) and enhanced cooling performance. While the engine's output remained the same, these enhancements improved responsiveness and overall driving performance.
The Tommi Mäkinen Edition (T.M.E) was a standout example of this model. Also known as the EVO6.5, it bore the name of Tommi Mäkinen, a rally driver who achieved four consecutive WRC victories from 1996 to 1999. During these four years, Mäkinen and Mitsubishi formed a formidable partnership, clinching both the driver's and manufacturer's titles. The T.M.E was available in two trim levels, GRS and RS, and the standard models. Mitsubishi only produced 678 units of the WRC-centered RS model, weighing 100kg/220 lbs. less than the GSR.
The Lancer Evolution VI was available until the release of the Lancer Evolution VII in February 2001. From this generation onwards, the Lancer Evolution solidified its position as a sports car representing Mitsubishi, with its roots in rally racing.
MITSUBISHI LANCER EVOLUTION VI
Sales period: January 1999 – February 2001
Original Price: ¥2,728,000/$18,199
HONDA Integra Type R (DC2)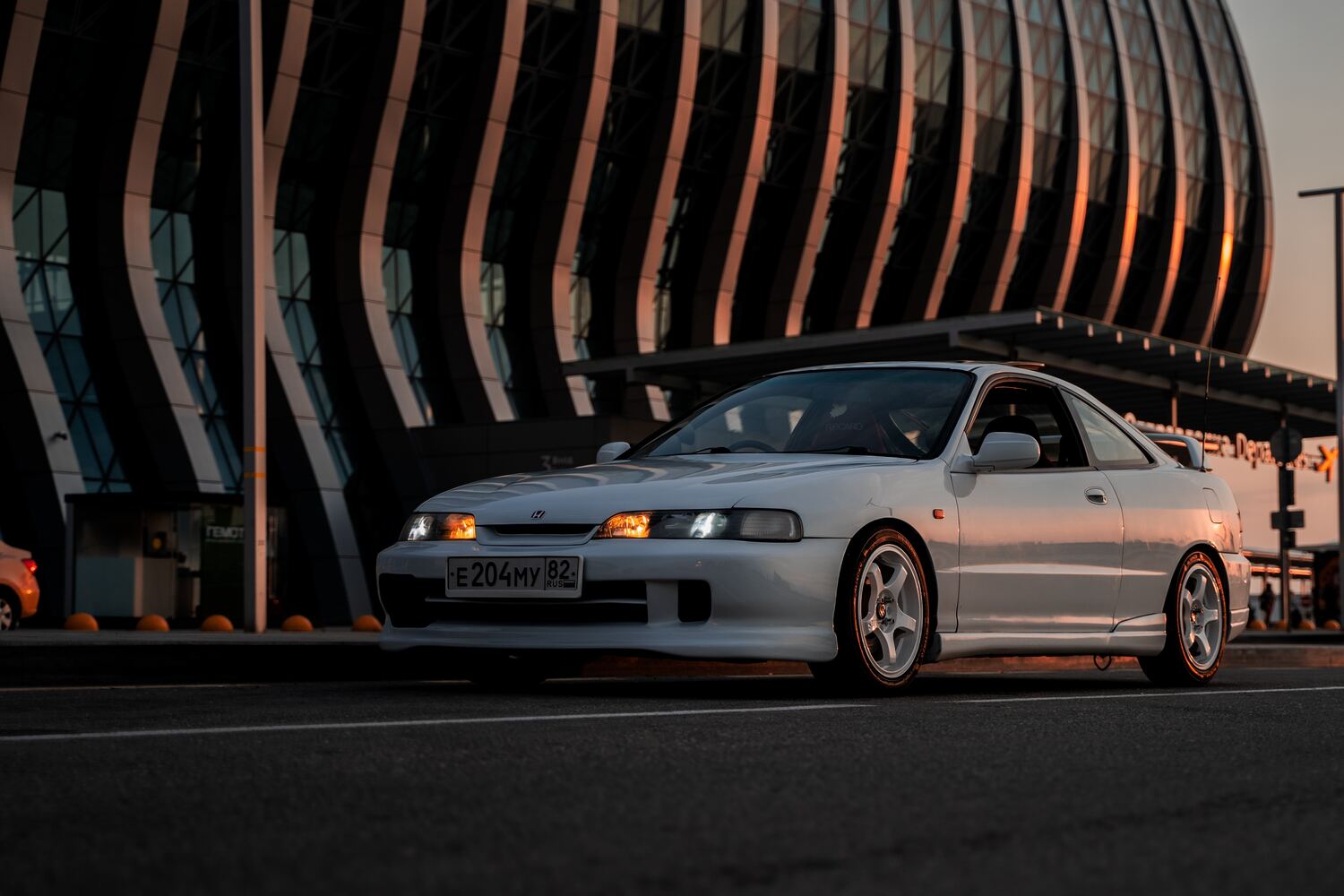 The Integra Type R is the sportscar version of the third-generation Integra. It was launched in October 1995 and available in two body types: a 3-door hatchback coupe (DC2) and a 4-door hardtop sedan (DB8).
Powering the Integra Type R was a 1.8-liter inline 4-cylinder DOHC engine based on the B18C type B18C SPEC-R. It featured a series of enhancements, including modified pistons, camshafts, intake manifolds, exhaust manifolds, and a dedicated ECU. This resulted in a maximum output of 200ps/197 hp and a peak torque of 19.0kgf·m/137.42 lb-ft. The initial engines were crafted with precision and fine-tuning, reflecting Honda's meticulous approach, including port polishing by hand.
Standard specifications omitted comfort features such as air conditioning, audio systems, and rear wipers to reduce weight. This created a no-frills, driver-focused car that resonated with motorsports enthusiasts. Interestingly, many of these omitted features were available as options, allowing buyers to customize their cars according to their preferences.
In 1998, there were several upgrades, including changing the wheel's lug pattern from 4 to 5 holes, enlarging the brake rotors, and adopting features like a long stainless steel exhaust manifold. In 1999, additional upgraded equipment, including carbon-like panels and electric storage mirrors, became available. Honda offered the Integra Type R until 2001 when the base Integra underwent a complete remodel for the second generation.
Honda's Type R models, including the Integra, NSX, and Civic, are distinguished by their lightweight construction and high rigidity, along with engines that rev to high RPMs. These particular models offer quick handling and direct response, embodying Honda's motorsports DNA.
Honda Integra Type R (DC2)
Sales period: October 1995 – June 2001
Original Price: ¥2,228,000/$14,862
HONDA NSX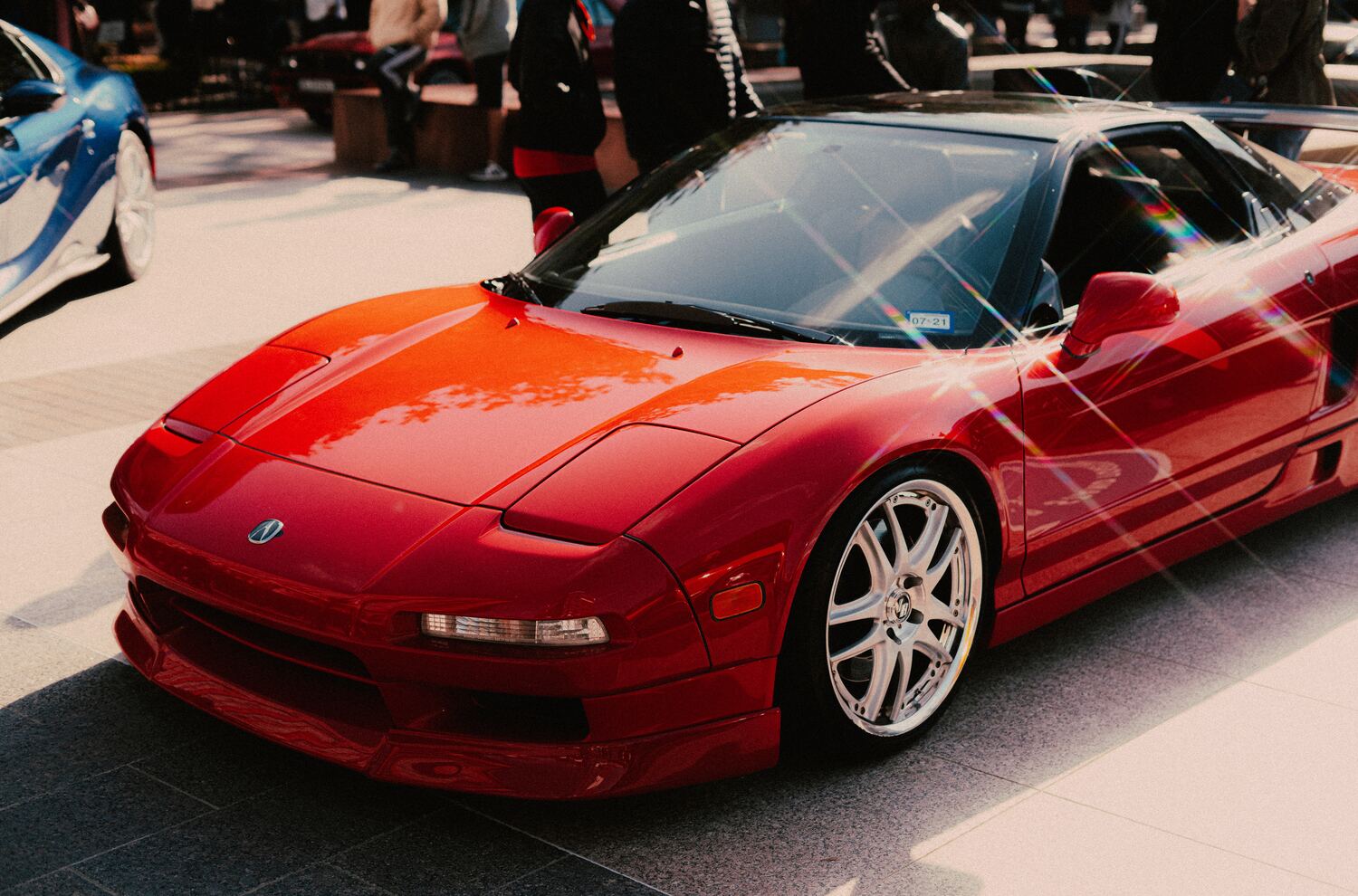 When talking about Honda's sports cars, the NSX inevitably comes to mind. The name NSX derives from the acronym "New Sportscar eXperimental" and is considered Honda's flagship. It marked several automotive milestones, including being the world's first mass-produced vehicle with an all-aluminum chassis-integrated body. Furthermore, the NSX was one of the few domestic super sports cars featuring a mid-engine, rear-wheel drive, and a handcrafted production process devoid of assembly lines.
In 1990, the first-generation Type I (NA1) NSX debuted, featuring a 3-liter V6-cylinder DOHC engine (C30A) with a maximum output of 280ps/276 hp (265ps/261 hp in the automatic transmission models) and a peak torque of 30.0 kgf./216 lb-ft. In 1992, the performance-focused Type R was introduced, shedding 120kg/264 lbs. of weight. Attention was also directed toward features such as RECARO bucket seats and a titanium shift knob. Later, in 1995, a convertible with a Targatop version known as the Type T was added to the lineup.
In 1997, the Type II (NA2) version was equipped with an engine upgrade to a 3.2-liter V6-cylinder DOHC unit (C32B) to meet exhaust gas regulations and a 6-soeed manual transmission.
In 1999, the Type III (NA2) was introduced, further refining the engine and modifying the ABS unit. This update offered The Type-S ZERO as a sport alternative to the Type-R.
In 2001, the Type IV was unveiled, featuring significant exterior design changes, most notably the inclusion of fixed headlights, greatly enhancing aerodynamic performance and safety. In 2002, the NSX-R, positioned as a Type-R variant, was introduced. It boasted further aerodynamic enhancements, making it the first commercially available car to generate negative lift, enhancing tire grip on the road surface during high-speed driving.
In 2005, the final special edition model, the NSX-R GT, was released. Priced at 50 million yen/$333,484 and homologated for Super GT participation, only a limited number of units were produced, with just one unit eventually being sold to a customer. This makes the NSX-R GT so scarce that few people have seen one in person.
Production of the NSX concluded in December 2005 due to non-compliance with European exhaust gas regulations. Following that, the NSX went out of production, but from 2016 to 2022, the second-generation NSX was revived with a V6-cylinder DOHC engine paired with a hybrid system and all-wheel drive.
HONDA NSX
Sales period: October 1990 – December 2005
Original Price: ¥8,303,000/$55,379
Mitsubishi Eclipse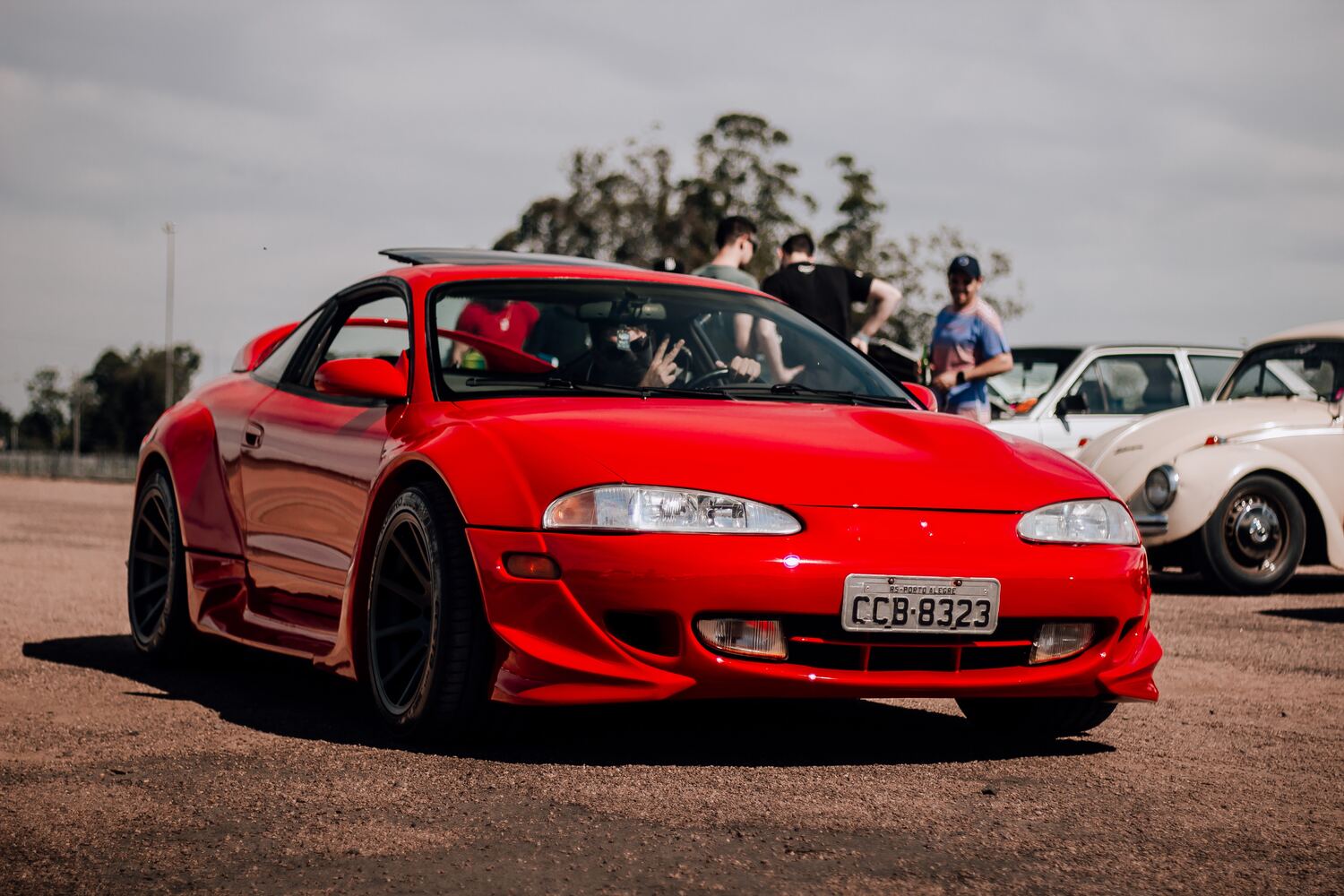 The Mitsubishi Eclipse was produced at the Diamond-Star Motors factory in Normal, IL, which was a joint venture with Chrysler and served as a successor to the Starion. It went on the market in the United States around 1989. Although it was imported to Japan in 1990, its primary target market was North America. As a result, it did not offer right-hand drive configurations, and its sales numbers in Japan were relatively modest.
The first-generation Eclipse shared components with the Galant; it offered various engine options in North America. These included a base 1.8-liter inline 4-cylinder SOHC front-wheel-drive model, a 2-liter inline 4-cylinder DOHC front-wheel-drive GS model, and the 2-liter inline 4-cylinder DOHC turbocharged GS-T and GSX models, both equipped with the same engine and 4WD. The turbocharged models, whether FWD or 4WD, were popular in the United States. Additionally, Chrysler offered the same car as the Plymouth Laser and the Eagle Talon.
The first-generation Eclipse GS and GSX had retractable headlights, until they were revamped by fixed versions. However, only the retractable headlight version (GSR-4) was available in Japan.
The second-generation Eclipse was introduced in 1994, featuring a sleeker body design. Despite the cosmetic changes, its mechanical components remained similar to its predecessor, which made it popular among tuning enthusiasts. Various models were available, including a Chrysler-specific 2-liter turbo front-wheel-drive RS variant.
In 1996, Mitsubishi gave it a facelift and introduced the Eclipse Spyder convertible model. This FWD model was equipped with either a 2-liter or a 2.4-liter engine.
In 1999, the Eclipse transitioned to the third generation. However, the second-generation Eclipse experienced a surge in popularity due to its prominent role in the movie Fast & Furious.
Mitsubishi Eclipse
Sales period (Japan): February 1990 – May 1995
Original Price: ¥2,596,000/$17,318
Nissan Silvia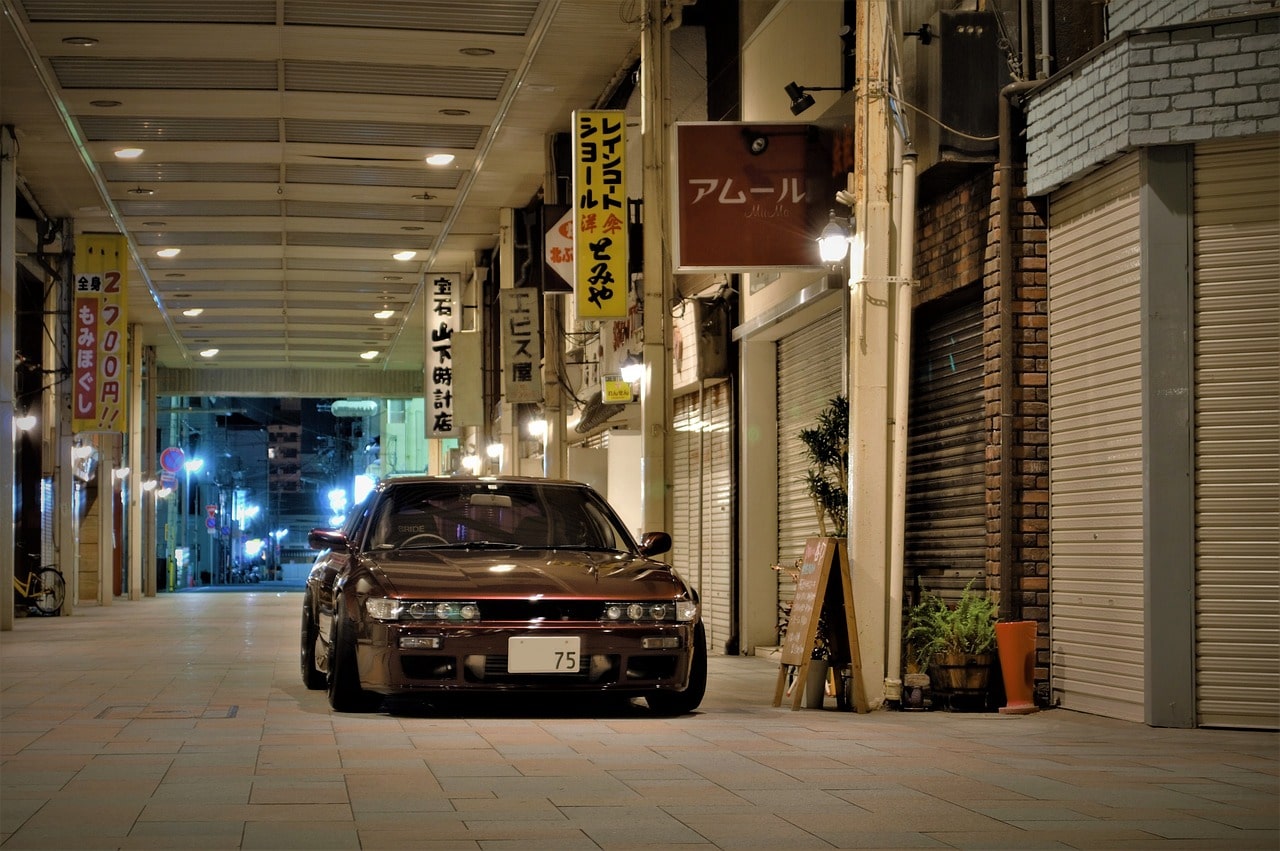 The Nissan Silvia is a series of 2-door coupes, 3-door hatchbacks, and convertibles that were produced by Nissan from 1965 to 2002. The fifth-generation S13, the sixth-generation S14, and the seventh-generation S15 Silvia models from the 1990s are the ones detailed here:
Nissan Silvia (S13)
Sales Period (Japan): May 1988 – October 1993
Original Price: ¥1,467,000/$9,786
The fifth-generation S13 Silvia had a 2-door coupe body style, accompanied by the 3-door hatchback counterpart, the 180SX. The lineup initially included a 1.8-liter inline 4-cylinder DOHC engine with 135ps/133 hp and a turbocharged version with 175ps/172 hp. After a minor update in 1991, a 2.0-liter inline 4-cylinder DOHC engine with 140ps/138 hp and a turbocharged version with 205ps/202 hp were offered. In North America, the 240SX was sold featuring a 2.4-liter engine based on the 180SX.
Nissan Silvia (S14)
Sales Period (Japan): October 1993 – January 1999
Original Price: ¥1,697,000/$11,321
The sixth-generation S14 Silvia, introduced in October 1993, featured larger dimensions and a more rounded styling than its predecessor. The engine options included a 160ps/157 hp naturally aspirated engine and a 220ps/216 hp turbocharged engine. In 1996, a minor facelift gave it a more aggressive appearance. Autech also produced a tuned version called the K's MF-T.
Nissan Silvia (S15)
Sales Period (Japan): January 1999 – November 2002
Original Price: ¥1,770,000/$11,809
The seventh-generation S15 Silvia made its debut in 1999 with a smaller body size, giving it a more compact and agile appearance. The grade configuration included a naturally aspirated model called "Spec.s" with a maximum output of 160ps for automatic transmission and 165ps for manual transmission, as well as the "Spec.R" with a turbocharged engine capable of producing 225ps for automatic transmission and 250ps for manual transmission. The SPEC.R variant also featured a 6-speed manual transmission. Various models, including the Otec version and the convertible "Valietta" equipped with an electric metal roof, were introduced. However, after the 2002 special limited edition V package, the Silvia name was discontinued from Nissan's lineup.
In 1999, the seventh-generation S15 Silvia was introduced with a smaller body size for a more compact and agile feel and to comply with Japan's compact classification. The model configuration included a naturally aspirated model called Spec-S with a maximum output of 160ps/158 hp on the automatic transmission and 165ps/162 hp on the manual transmission, as well as the Spec-R turbo engine capable of producing 225ps/221 hp on the automatic transmission and 250ps/246 on the 6-speed manual transmission versions. Other models, including the Autech version and the convertible Varietta equipped with a retractable hardtop, were introduced. However, after the 2002 special limited edition V package, the Silvia name was discontinued from Nissan's lineup.
Silvia models after the S13 are particularly popular among tuning enthusiasts due to their compact size, powerful engines, and RWD configuration. Many owners have modified these cars for sports, including racing on winding roads, circuits, and drifting. As a result, finding a well-maintained, high-performance Silvia from this era can be expensive.
Nissan Skyline GT-R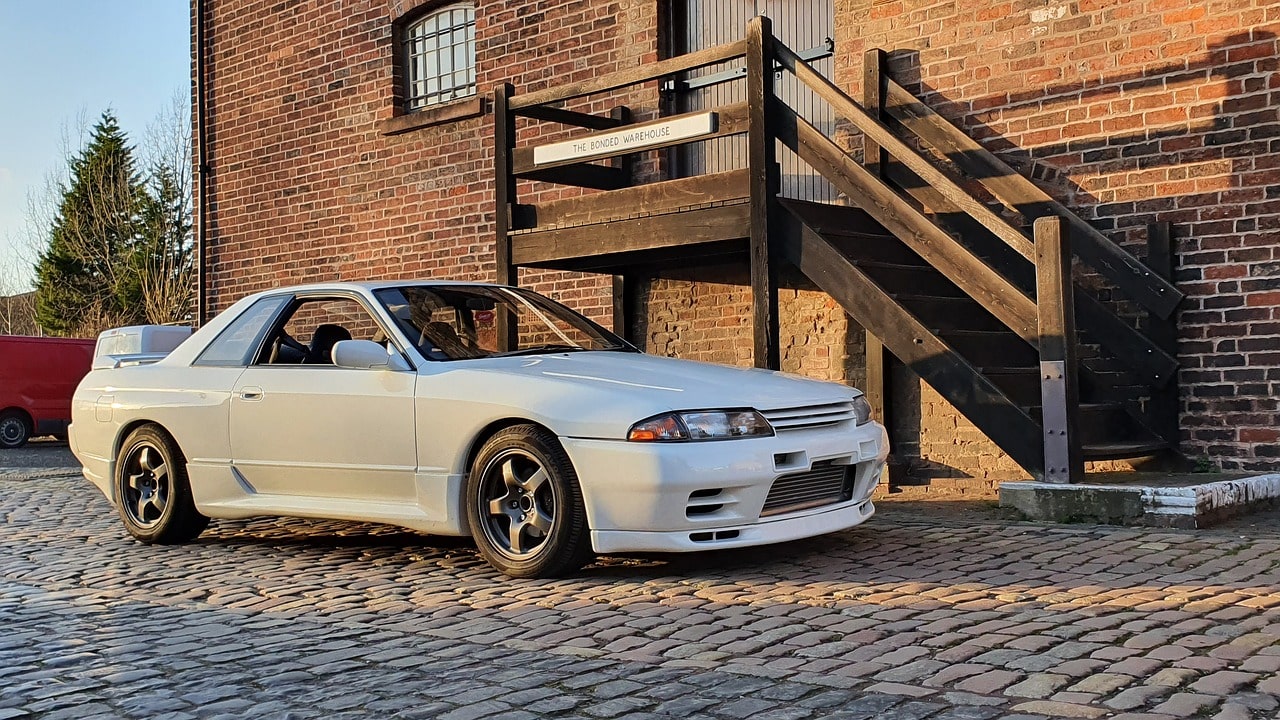 Among the JDM cars, don't overlook the Nissan Skyline GT-R. The lineage of the Skyline dates back to 1969, but we're only looking at the second-generation R32, R33, and R34 Skyline GT-R models here.
The R32 was unveiled in 1989 alongside the eighth-generation Skyline after a 16-year hiatus since the discontinuation of its predecessor, the KPGC110 Skyline GT-R. Nissan was acutely conscious of reasserting itself in the sports car arena. Powered by a 2.6-liter inline 6-cylinder DOHC engine, it boasted 280ps/276 hp and 36.0 kgf/260 lb-ft of torque. It also introduced cutting-edge technologies like the ATTESA E-TS, a unique 4WD system, and Super HICAS, an electronically controlled four-wheel steering system.
The R32, equipped with a twin-turbo engine (RB26DETT), delivered a performance that turned heads. Following this, the R32 GT-R saw various iterations, including enhanced models influenced by motorsports technology, such as the homologation model GT-R NISMO (limited to 500 units) for participation in the Japan Touring Car Championship and the V-Spec II, which went on sale in December 1994. This paved the way for the next-generation R33 GT-R.
In January 1995, the R33 GT-R (BNCR33) made its debut. It featured a 105mm/4.1 inch longer wheelbase than the R32 and was 130mm/5.2 inches longer overall. In addition, Nissan made engine adjustments. While the maximum output remained at 280ps/276 hp, the maximum torque climbed to 37.5 kgf/271 lb-ft. Brembo brake calipers became standard equipment, and V-Spec models included active LSD and ATTESA E-TS Pro, improving both braking and handling performance.
The R33 GT-R saw the introduction of various trim levels and limited editions, such as V-Spec, V-Spec N1, and the LM LMITEL, a special edition commemorating Le Mans. Noteworthy among them are the Autech Version 40th Anniversary and the NISMO 400R. The former, released in January 1998, celebrated the 40th anniversary of the Skyline's inception. At first glance, it appeared to be based on a four-door Skyline, but it utilized a method that involved creating new rear doors and rear fenders on a two-door body to replicate the GT-R's iconic blister fenders. It could accommodate four passengers, and approximately 400 units were sold. The NISMO 400R is another rare GT-R.
As its name implies, NISMO provided complete tuning for this model, which was available in 1996. The dedicated RB-X GT2 engine featured forged pistons, reinforced rods, a modified crank, and more, all based on the N1 block. Displacement was increased to 2771cc. Utilizing an N1 metal turbine as a supercharger, it achieved a maximum output of 400ps/394 hp, far surpassing the standard vehicle, with a maximum torque of 47.1 kgf/339 lb-ft. In addition to the engine enhancements, it came equipped with a dedicated suspension and aero parts, setting it apart from other models. The new car carried a price tag of 12 million yen/$80,049, and with production limited to less than 50 units, it remains highly sought after today.
In January 1999, the R34 GT-R (BNR34), the second-generation GT-R's final model, was released. Building upon the enlarged body of the preceding R33 model, Nissan extended the length by 75mm/2.9 inches and reduced the wheelbase by 55mm/2.16 inches. Simultaneously, the body rigidity was significantly increased, and the front and rear weight balance was improved.
The overall silhouette took on a more angular, sharp look. They kept the RB26DETT motor, but with the introduction of a Garrett Ceramic Turbine, maximum torque increased to 40.0 kgf/m/289 lb-ft. This improved pickup and low-range torque, making driving more enjoyable within regular speed ranges. Various specifications were available, including the V-Spec with enhanced driving performance, V-Spec II with a carbon hood, and the M-Spec, which prioritized ride comfort. Production ceased in August 2002. The final limited model, released in February 2002 with 1,000 units, sold out on the same day.
The second-generation Skyline GT-R evolved by incorporating feedback from numerous technological advancements in commercial vehicles while maintaining strong ties to motorsports. As a high-performance sports car from Japan, it garnered a global following, earning the nickname "Godzilla" overseas. Its appearance in movies like Fast & Furious, featuring the R33 and R34, further expanded its fan base.
Nissan Skyline GT-R (R32)
Sales period (Japan): August 1989 – December 1994
Original Price: ¥4,545,000/$30,351
Nissan Skyline GT-R (R33)
Sales period (Japan): January 1995 – January 1999
Original Price: ¥4,845,000/$32,354
Nissan Skyline GT-R(R34)
Sales period (Japan): January 1999 – August 2002
Original Price: ¥4,998,000/$33.376
Mitsubishi GTO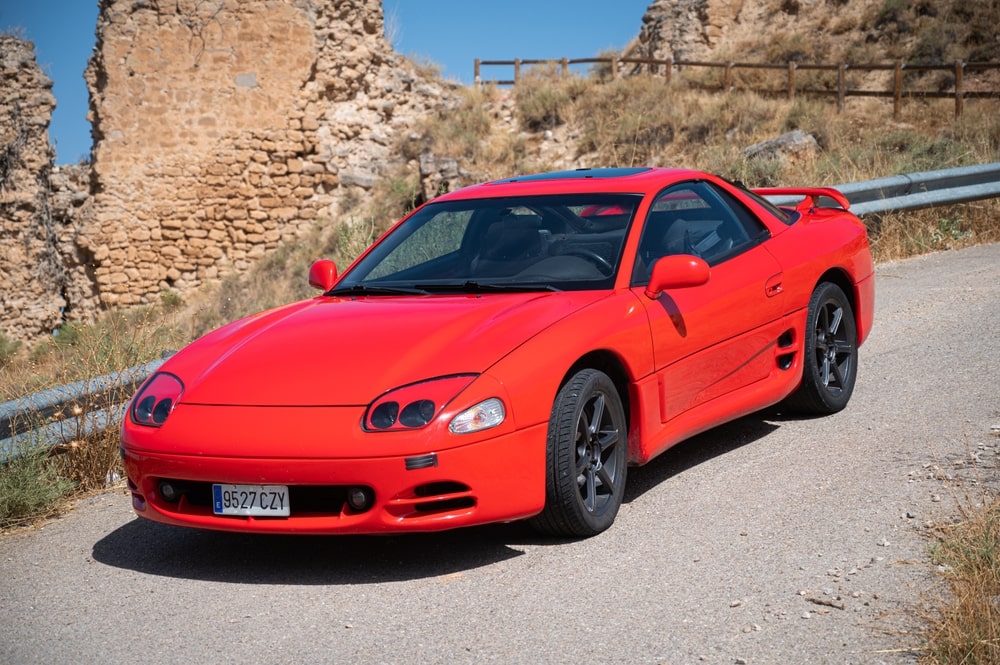 The Mitsubishi GTO (3000 GT globally, as well as the Dodge Stealth in the U.S.) is a 3-door fastback coupe designed as a grand touring car focused on the U.S. market sold from 1990 to 2001. In Japan, it was available only in 4WD, but you could also buy FWD (FF) models in the United States.
Components such as engines and chassis were adapted from the Mitsubishi Diamante, combining a wide and sleek body style measuring 1840mm/72 inches in width. The previous model had retractable headlights, but they were changed to fixed headlights in the mid-term update. Despite its impressive aerodynamic performance with a Cd coefficient of 0.33, some design elements were only for looks like its non-functional intakes.
Another distinctive feature of the GTO was its technically advanced equipment. It featured aluminum 4-piston brake calipers with different diameters, a Getrag manual transmission, a high-tension steel driveshaft, an active exhaust system, and active aerodynamics. These were all firsts for a Japanese car.
The engine was a 3-liter V6-cylinder DOHC, available in naturally aspirated (225ps/225 hp 28.0kgf/m202 lb-ft) and twin-turbo (42.5kgf/m/307 lb-ft) models. In the 1993 major update, the twin-turbo model's engine received a metal gasket, resulting in an improved maximum torque of 43.5 kgf/314 lb-ft, although the maximum output remained the same.
Over the years, the GTO saw many improvements, including a new, lighter MR trim package and an affordable SR trim level. In the final model, Mitsubishi added a large rear spoiler. Mitsubishi created a fastback model, but it was a member of the Stallion family, so the GTO lineage disappeared from the market.
MITSUBISHI GTO
Sales Period (Japan): October 1990 – August 2001
Original Price: ¥3,335,000/$22,269
Nissan Pulsar GTI-R
The Nissan Pulsar GTI-R is a sports-grade version of Nissan's fourth-generation compact car. It was released in 1990 as a homologation model for the WRC.
Within the Pulsar lineup, the fourth-generation N14 type offered a variety of engines ranging from 1300cc to 2000cc turbo options. It came in various body styles, including a 3-door hatchback, a 4-door sedan, and a 5-door hatchback. Among these choices, the GTI-R stood as the high-end model.
The 3-door hatchback base model was equipped with a 2-liter inline 4-cylinder DOHC intercooler turbo engine producing 230ps/226 hp and 29.0kgf/m/209 lb-ft of torque, combined with Nissan's renowned 4WD system, ATESSA, dubbed the High Power Compact 4WD package. The GTI-R's attraction is in its WRC-inspired body parts like large hood vents and rear spoiler.
Apart from the regular GTI-R model, there were some exciting variations available. These included versions with a cross-ratio transmission, models equipped with mechanical LSD, and the GTI-R NISMO, which came with additional roll bars and specially tuned shock absorbers.
Although the GTI-R participated in the WRC in 1991, it faced various challenges, including cooling issues and tire grip deficiencies. While it secured third place in the 2002 Swedish Rally in Group A and won an annual title in Group N, it withdrew after two years.
Despite its exit from the WRC, the GTI-R was highly regarded as a sports car, enjoying strong sales among enthusiasts. However, it disappeared from the market with the arrival of the fifth-generation Pulsar in 1995.
Nissan Pulsar GTI-R
Sales Period (Japan): October 1990 – August 2001
Original Price: ¥2,120,000/$14,159
Toyota MR2 (SW20)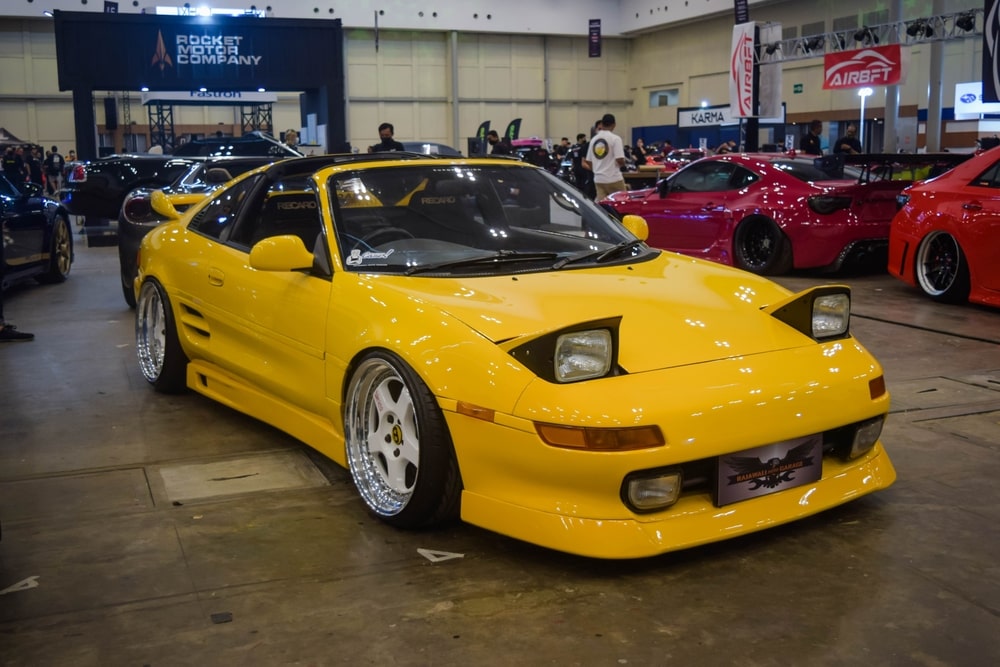 The Toyota MR2 is a two-seater coupe produced by Toyota from 1984 to 1999. The MR2 (AW10/11) was the first mass-produced mid-engine vehicle among Japanese cars. The name MR2 is derived from the acronym "Midship Runabout 2-Seater". While the first-generation MR2 drew attention, the 1989 second-generation MR2 (SW20), stands out from the crowd as a 1990s JDM car.
The SW20 MR2 is notably larger than its predecessor, due to its larger Celica/Corona/Carina platform. The body design features sleek curves, marking a complete model change that moved it into sports car status.
Under the hood, you'll find a 2-liter inline 4-cylinder DOHC engine available in two variants: the 3S-GE (165ps/162 hp) with natural aspiration and the 3S-GTE (225ps/221 hp) with a ceramic turbocharger. Transmission options include a 5-speed manual and a 4-speed automatic, with T-top roof configurations available alongside the coupe model. The G Limited version introduced innovative features like the world's first steering-linked fog lamps, a two-stage rear spoiler, and a high-quality audio system.
The initial model, Type I, faced criticisms regarding increased vehicle weight and the need for improved balance between the undercarriage and brakes to handle the upgraded power output. Professional drivers noted a tendency for spins while racing.
In 1991, the Type II model underwent minor changes primarily focused on the frame. Changes included alterations to tire sizes, suspension adjustments, the addition of strut tower bars, and an increased stabilizer. These enhancements significantly improved the vehicle's traction, addressing the stability issues experienced with the Type I model.
The 1993 Type III model featured engine power upgrades. The turbocharged model now delivered 245ps/241 hp, while the naturally aspirated model delivered 170ps/167 hp (AT) / 180ps/177 hp (MT). Following that, the Type IV (1996) featured sports ABS across all trim levels. In 1997, the naturally aspirated engine was equipped with VVT-I technology, achieving 200ps/197 hp. This marked the final update before production ceased in October 1999, with the successive MR-S.
One noteworthy model is the MR Spider coupe created by Toyota Techno Craft with a retractable soft cloth top and replacement hard-top. These cars did not wear the Toyota nameplate should there be leak issues.
TOYOTA MR2 (SW20)
Sales Period: October 1989 – October 1999
Original Price: ¥2,120,000/$14,150
TOYOTA CHASER (X90)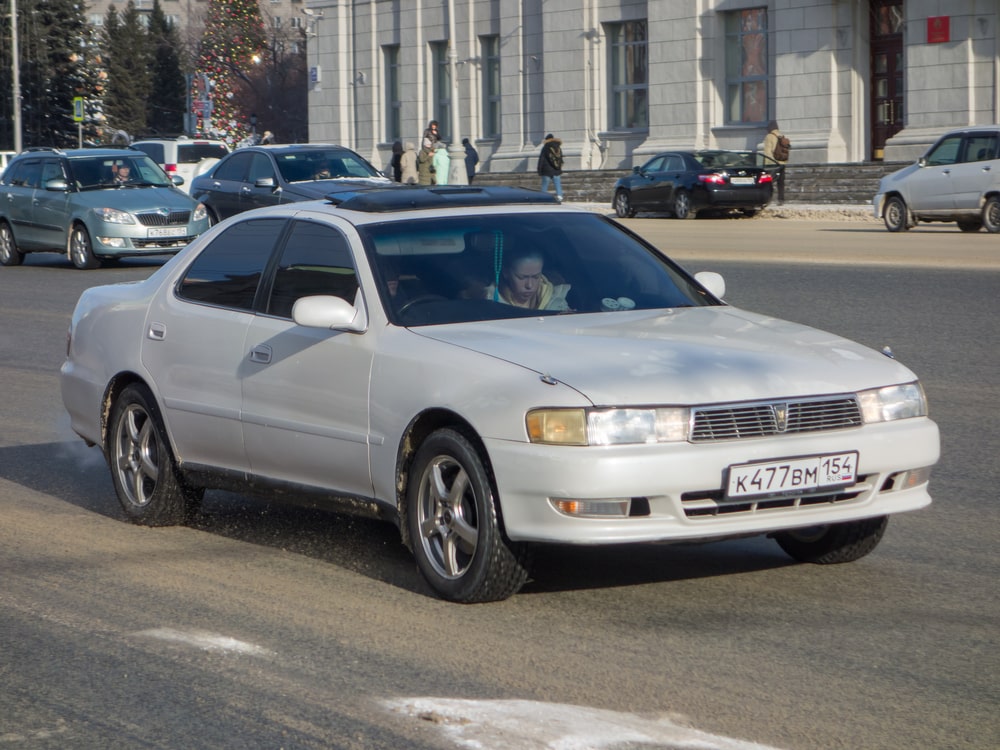 The Toyota Chaser is a medium-sized passenger car available from 1977 to 2001. Sold alongside sister models, the Mark II and Cresta, the Chaser was positioned as a sporty version with upgraded interior options. Body types included a 2-door hardtop and a 4-door sedan in the first generation, transitioning to 4-door hardtops exclusively from the fourth generation onward.
One of the most popular JDMs is the fifth-generation X90 series, available from 1992 to 1996. Compared to its predecessor, it grew in size from a class 5 to a class 3 (Japan).
Under the hood, various engine options were available, including a 1.8-liter inline 4-cylinder DOHC, 2-liter inline 4-cylinder DOHC, 2.5-liter inline 6-cylinder DOHC, 2.5-liter inline 6-cylinder DOHC twin-turbo, 3-liter inline 6-cylinder DOHC, 2.4-liter inline 4-cylinder SOHC turbo, and six variants of diesel engines.
Notably, the 1JZ-GTE engine was featured in the Chaser's sporty Tourer V grade, delivering a high-spec 280ps/276 hp/37.0kgf/m/267 lb-ft. The Tourer V was available with a 4-speed automatic or a 5-speed manual transmission, catering to drivers who love to drive. This particular Chaser has also gained recognition as a solid platform for tuning, with many enthusiasts converting them into drifters.
TOYOTA CHASER (X90)
Sales Period: October 1992 – September 1996
Original Price: ¥1,776,000/$11,854
HONDA S2000 (AP1)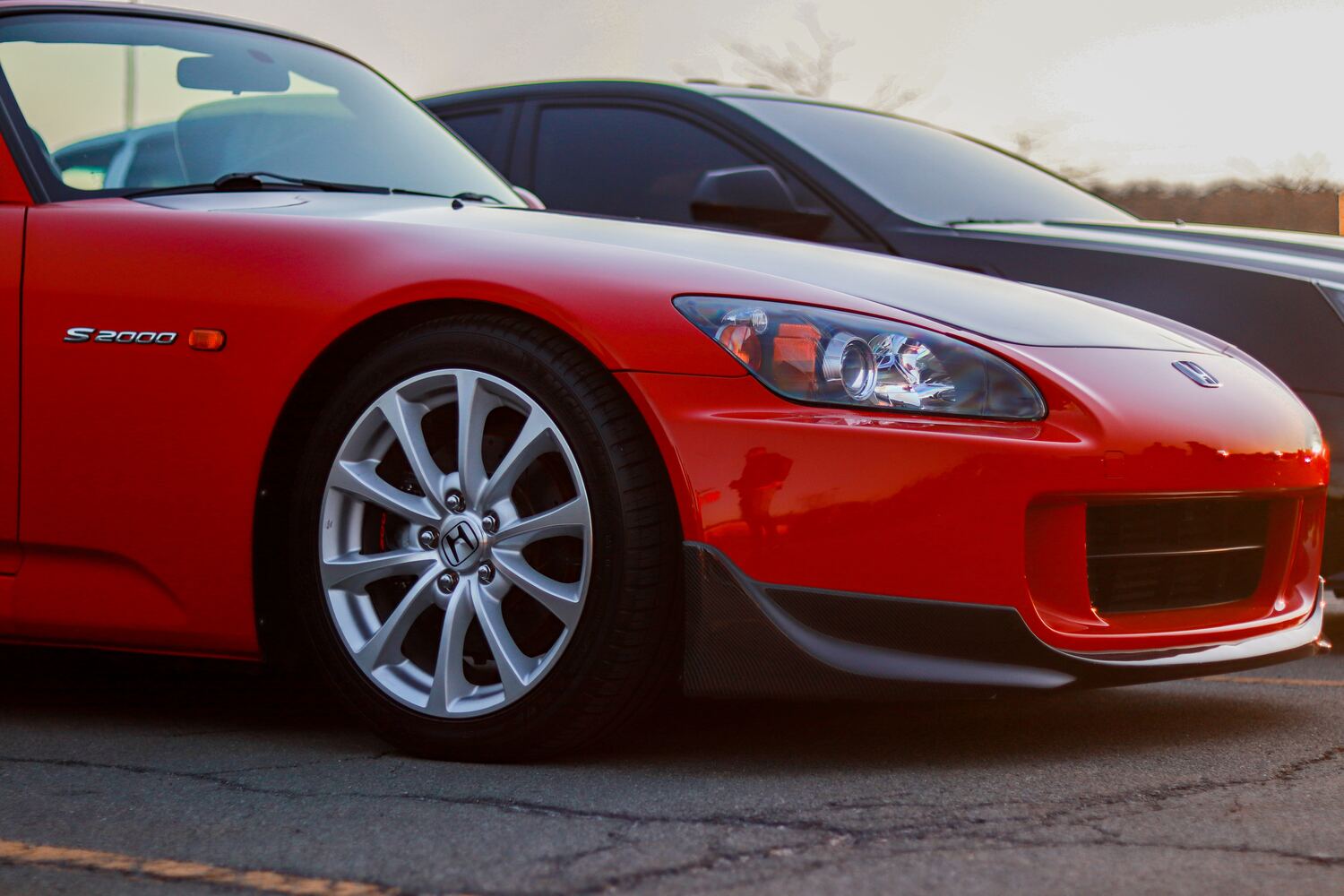 The Honda S2000 sports car was on the market from 1999 to 2009. This two-seater, convertible sports car comes from Honda's S + number lineage, which traces its roots back to the 1963 S500. Subsequently, the S600 (1964) and S800 (1966) followed, embodying a roadster's driving excitement.
The S2000 (AP1) was introduced in 1999, marking Honda's return to RWD (FR) sports cars, on hiatus since the S800 production ended 29 years earlier. The release of the S2000 generated quite a buzz among car enthusiasts.
Powering the S2000 is the F20C 2-liter inline 4-cylinder DOHC VTEC engine, producing an impressive 250ps/246 hp/22.2kgf/m/160 lb-ft. Notably, this engine has an exceptional redline of 9,000 RPM and is uniquely positioned vertically in the front-midship configuration, resulting in an ideal 50:50 front-to-rear weight distribution for the S2000.
Minor changes were made in 2001, including engine and suspension improvements. In 2003, updates to the headlights and tail lamps were introduced, along with larger 17-inch wheels. The November 2005 revision transitioned to the AP2 format, featuring a 2.2-liter engine (F22C). The AP2 S2000 was sold until September 2009, marking the end of Honda's FR car era.
HONDA S2000 (AP1)
Sales Period: April 1999 – October 2005
Original Price: ¥3,380,000/$22,566
Suzuki Cappuccino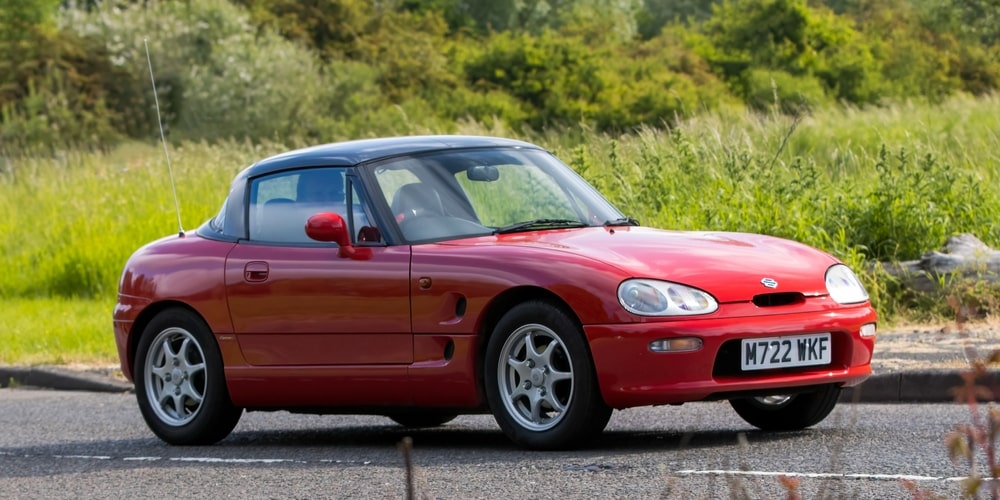 The Suzuki Cappuccino is a two-seater convertible produced from 1991 to 1998. Notably, it features a RWD layout, a rarity in the mini-car segment. The Cappuccino offers a unique roof configuration, including a hardtop, T-top roof, Targa top, and full convertible, giving owners many choices.
Powering the Cappuccino is the F6A 660cc inline 3-cylinder DOHC turbocharged engine, known as the Alto Works, capable of producing 64ps/63 hp/8.7kgf/m/62 lb-ft of power, which is the upper limit within the regulated framework. By positioning the engine midship, the Cappuccino achieves a front-to-rear weight balance of 51:49. The car is finely tuned as a sports car, featuring a four-wheeled double wishbone suspension – a first in the lightweight car category – and various aluminum components to reduce weight.
In 1995, a minor update saw the introduction of the K6A engine, an all-aluminum unit. While the maximum output remained at 64ps/63 hp due to regulatory constraints, the maximum torque increased to 10.5 kgf/m/75 lb-ft. Simultaneously, using lightweight wheels and other modifications reduced the overall weight to 690 kg/1,521 pounds, making it 10 kg/22 pounds lighter than the previous model.
Production of the Cappuccino ceased in October 1998 due to changes in the mini vehicle standards. Approximately 26,000 units were manufactured over seven years, with around 3,000 units believed to exist today.
SUZUKI CAPPUCCINO
Sales Period: October 1991 – October 1998
Original Price: ¥1,458,000/$9,734
FAQ: JDM Cars
What Are JDM Cars?
JDM Cars refer to Japanese cars that are legal for the roadways in Japan. Japanese automakers specifically manufacture these vehicles for the Japanese Domestic Market (JDM). Only cars produced in Japan that are 25 years or older can be legally imported into the United States.
What Is Considered a JDM Car?
JDM Cars do not include vehicles from Japanese manufacturers sold in the United States as regular models. For instance, models like the Toyota Camry and Tacoma, which Toyota sells in the United States, are not classified as JDM Cars despite originating from Japanese automakers.
Why Are Some JDM Cars Illegal in the United States?
JDM Cars are designed to comply with Japanese road regulations, including features like right-hand drive, right-side turn signal levers, and different license plate configurations. While they meet Japanese safety standards, some aspects may not align with U.S. safety standards, preventing them from being legally driven in the United States.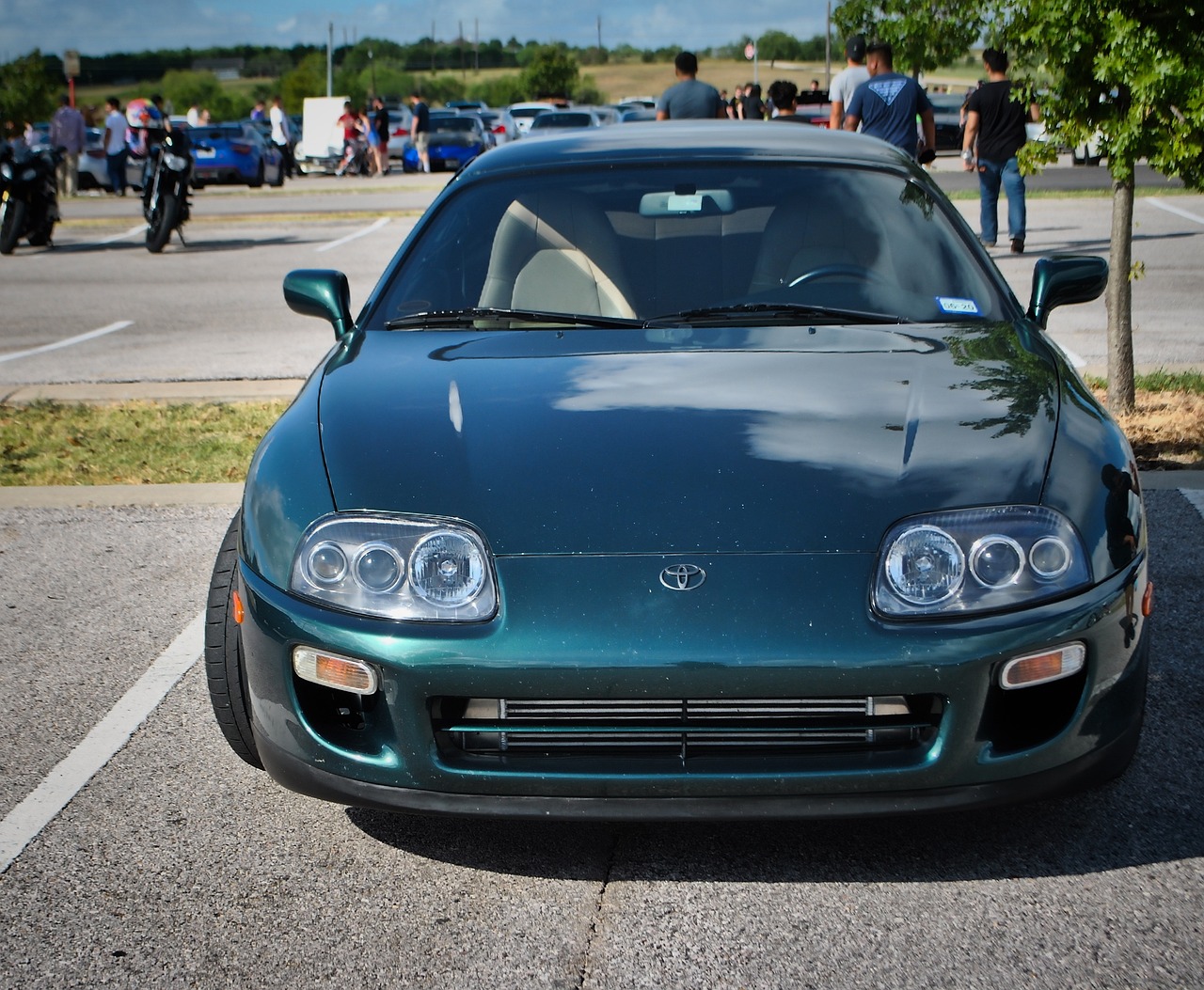 What Are the Most Popular JDM Cars?
Several JDM sports cars have gained popularity in the United States, often thanks to their appearance in hit movies. Some notable examples include the Toyota Supra, Nissan Skyline GT-R, and Mitsubishi Lancer Evolution.
How Do I Know If My Car Is a JDM Car?
If a car has a history of registration in Japan or has Japanese documentation, it can be considered a JDM Car. Japanese notations in the vehicle's operation components and right-hand drive configurations are also indicators. Essentially, if the driver's seat is on the right-hand side, it's likely a JDM Car.
What Is Not Considered a JDM Car?
Vehicles with left-hand drive configurations, even if they are from Japanese automakers, are not classified as JDM Cars. In rare cases, Japanese cars imported from left-handed countries, such as the United Kingdom, do not fall into the JDM category.
Where Can I Buy JDM Cars?
There are several ways to purchase JDM Cars:
Work with a specialist in Japan to find and import a car
Search for a car in Japan through online resources and handle the import process independently
Find and buy JDM Cars that have already been imported to the United States. While each option may require more time and financial investment compared to buying American cars of similar age, it offers a unique car ownership experience
What can FLEX do for you?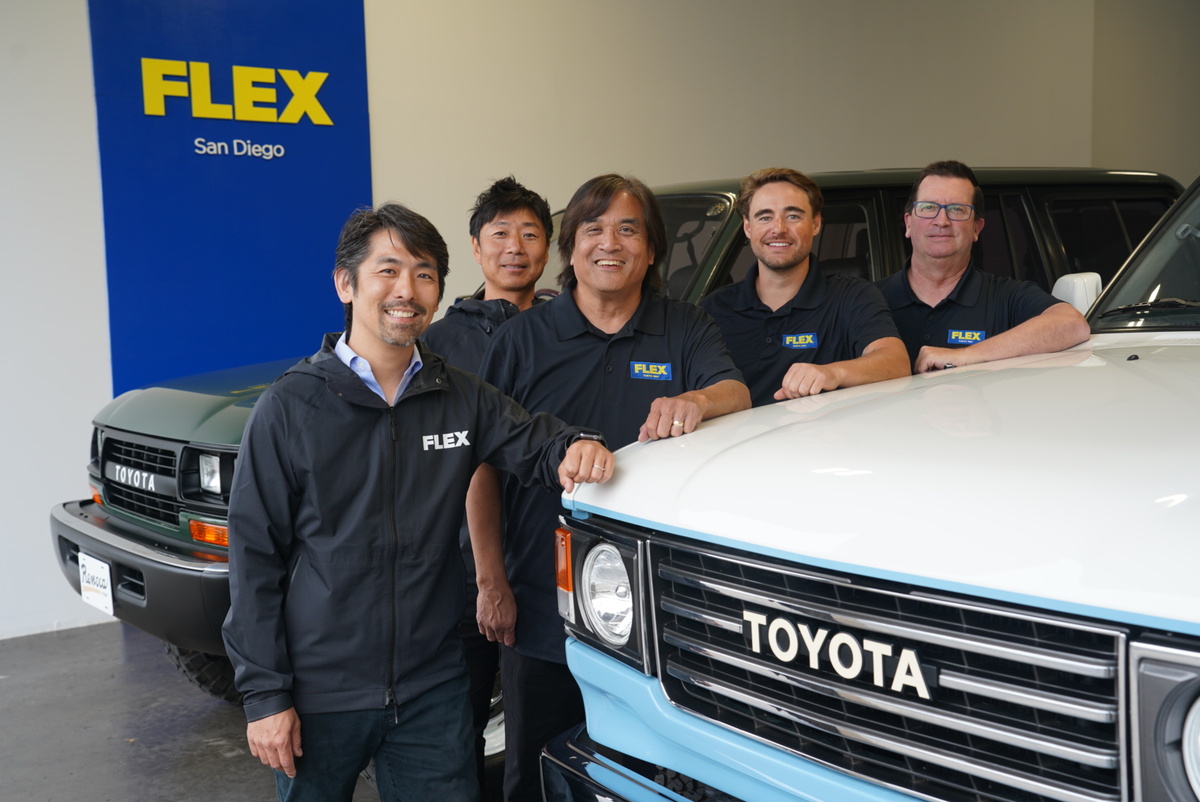 With 17 locations in Japan, FLEX dominates the pre-owned Land Cruiser market. We're more than happy to help you with importing a JDM from Japan to meet your request for a customized Land Cruiser.
If you have any questions, please feel free to contact us!
×
Looking for a JDM of your dream?
Specialists at FLEX will assist you to acquire your dream vehicles!