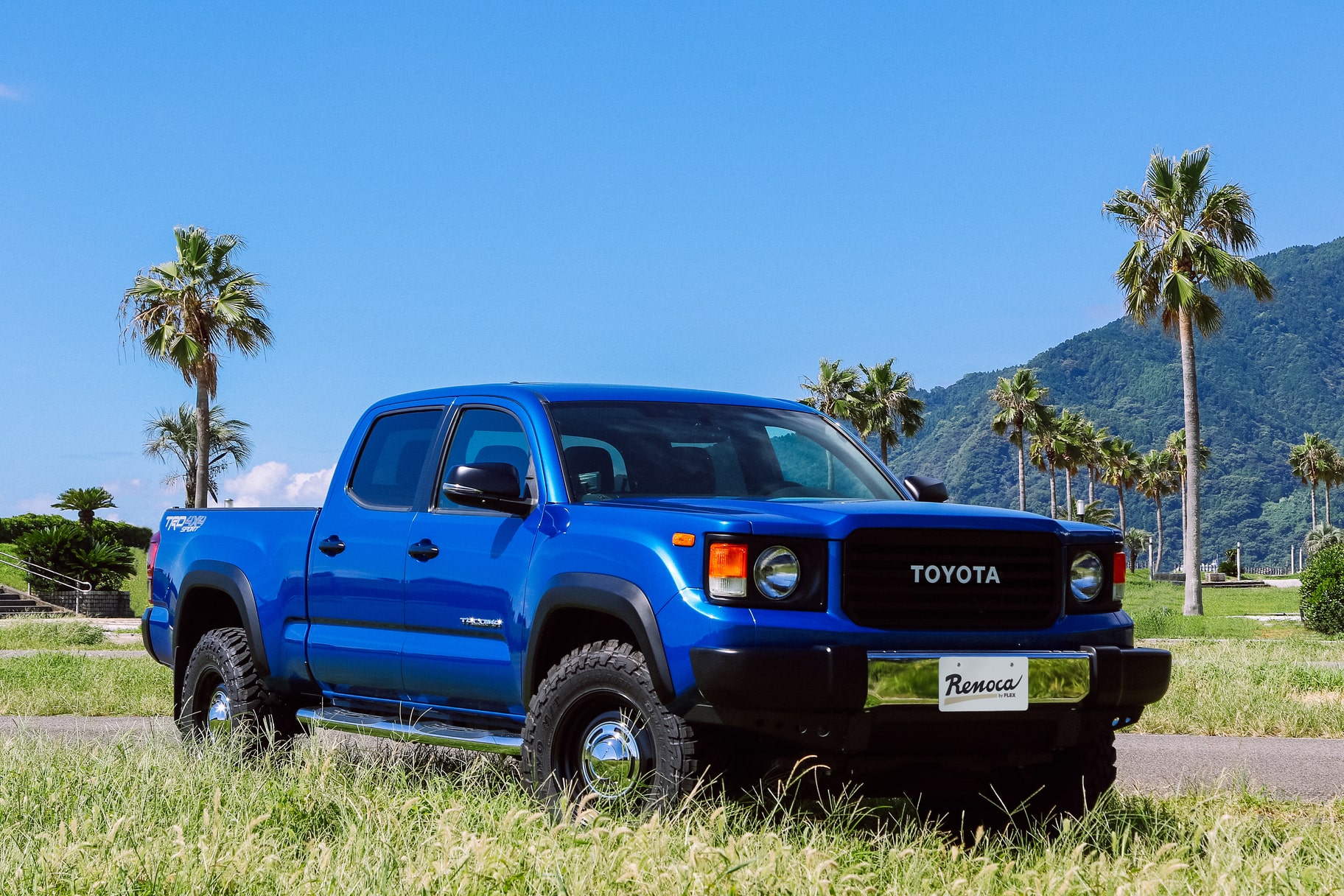 We are proudly announcing the arrival of our latest Renoca model "Windansea" Customized Toyota Tacoma! Here is the press release.
Newest Model—The First Developed Specifically For The U.S. Market— Becomes Fourth Offering For American Enthusiasts
FLEX Automotive today unveiled the latest addition to its growing line of customized Toyota SUVs and trucks for the U.S. market, debuting the Renoca Windansea, which targets enthusiasts with a passion for third generation Toyota Tacomas.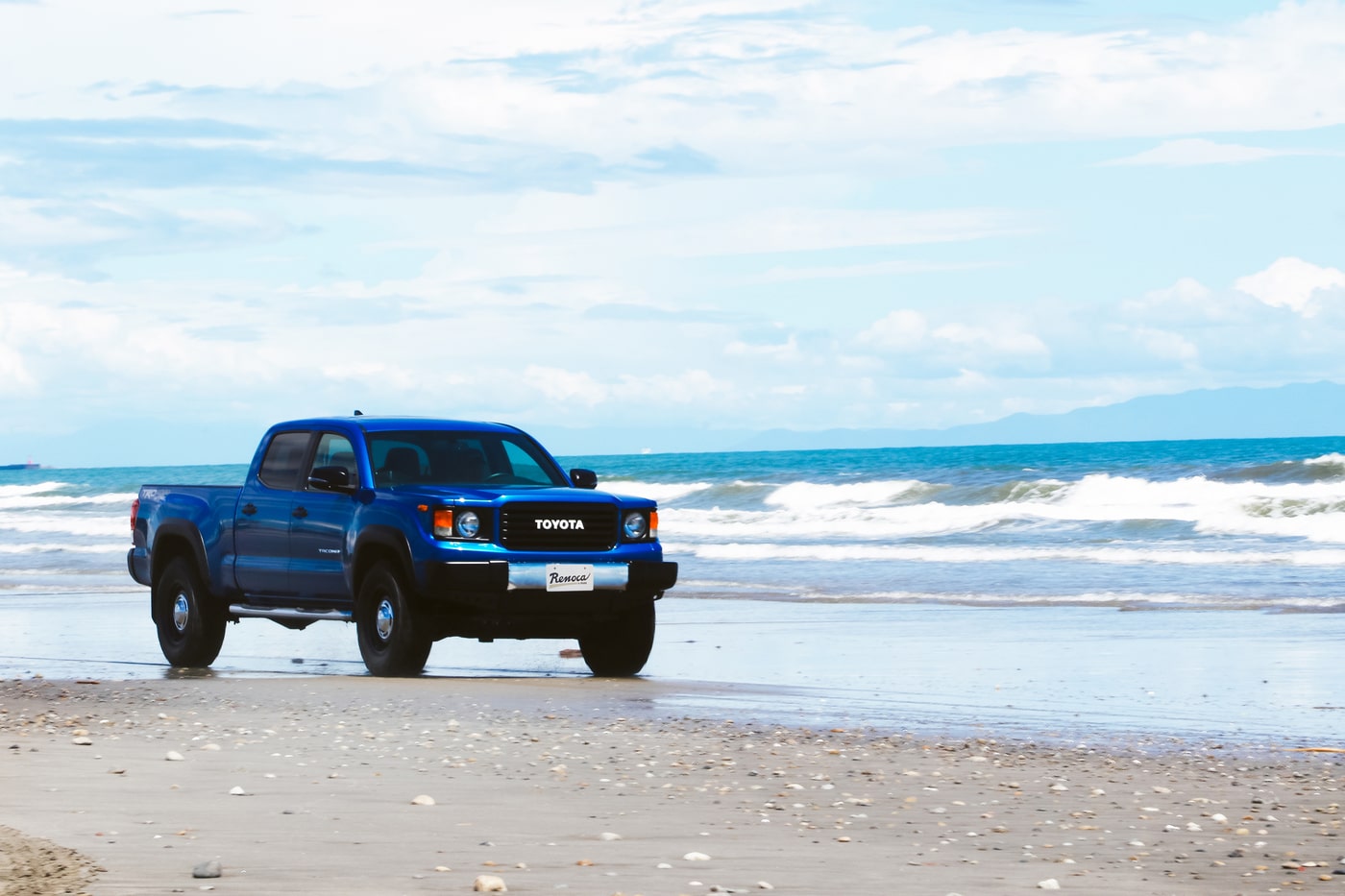 The Renoca Windansea is envisioned as "a Japanese-style neo-classic massive pickup that combines beauty and strength, conveying a design that melds outdoor experiences with city life," according to Designer Takayuki Yamazaki.
Windansea's exterior begins with a straight-line hood design intended to enhance the vehicle's distinctive appearance. Nostalgic round headlights and a large, powerful grille recapture legendary Toyota design. Steel bumpers and under guards emphasize Windansea's strength and durability. Exterior options include a selection of colors, bed racks, lift kits, side steps/slider bars, lights, rear view cameras and wheels and tires.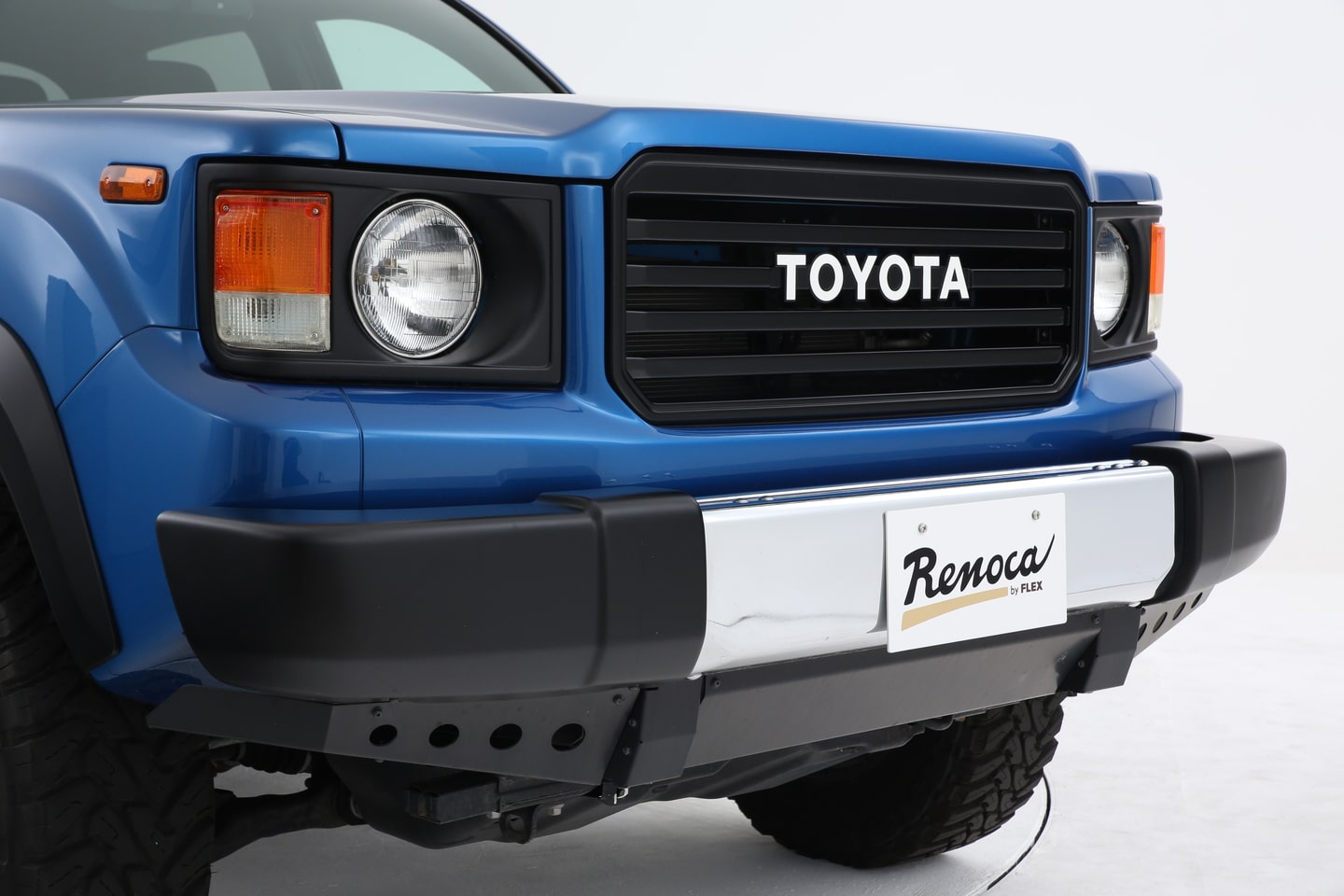 Windansea's interior options include dashboard covers, reupholstered seats, sound system upgrades, Apple CarPlay, Android Auto and WeatherTech floor mats.
"When the opening of our U.S. headquarters in San Diego was confirmed, we decided that a first Renoca series must be developed solely for the American market," explained Yohei Nakamura, Director of U.S. operations. "Since we had our signature lineup of Renoca Land Cruisers that takes inspiration from the iconic 60 series, our initial thought was to create a 60 series-inspired truck. Considering that the third generation Tacoma would be a newer vehicle when compared with those we have typically developed, we opted for a chiseled front-end, as opposed to a 60 series classic flat face. With these recommendations, Mr. Yamasaki created a unique Renoca that we are excited to debut in America."
Windansea marks the latest addition to the FLEX Automotive lineup, which also includes:
Renoca Phoenix
Using Toyota's Land Cruiser 80 as the base model, the 60 series inspired Renoca Phoenix incorporates an accentuated angular form that is popular among contemporary automotive design trends. A rounded hood transforms the Phoenix's silhouette and emphasizes its horizontal lines, accentuated with a two-tone paint scheme. For balance, the grill-mounted iconic "TOYOTA" emblem draws all the lines together.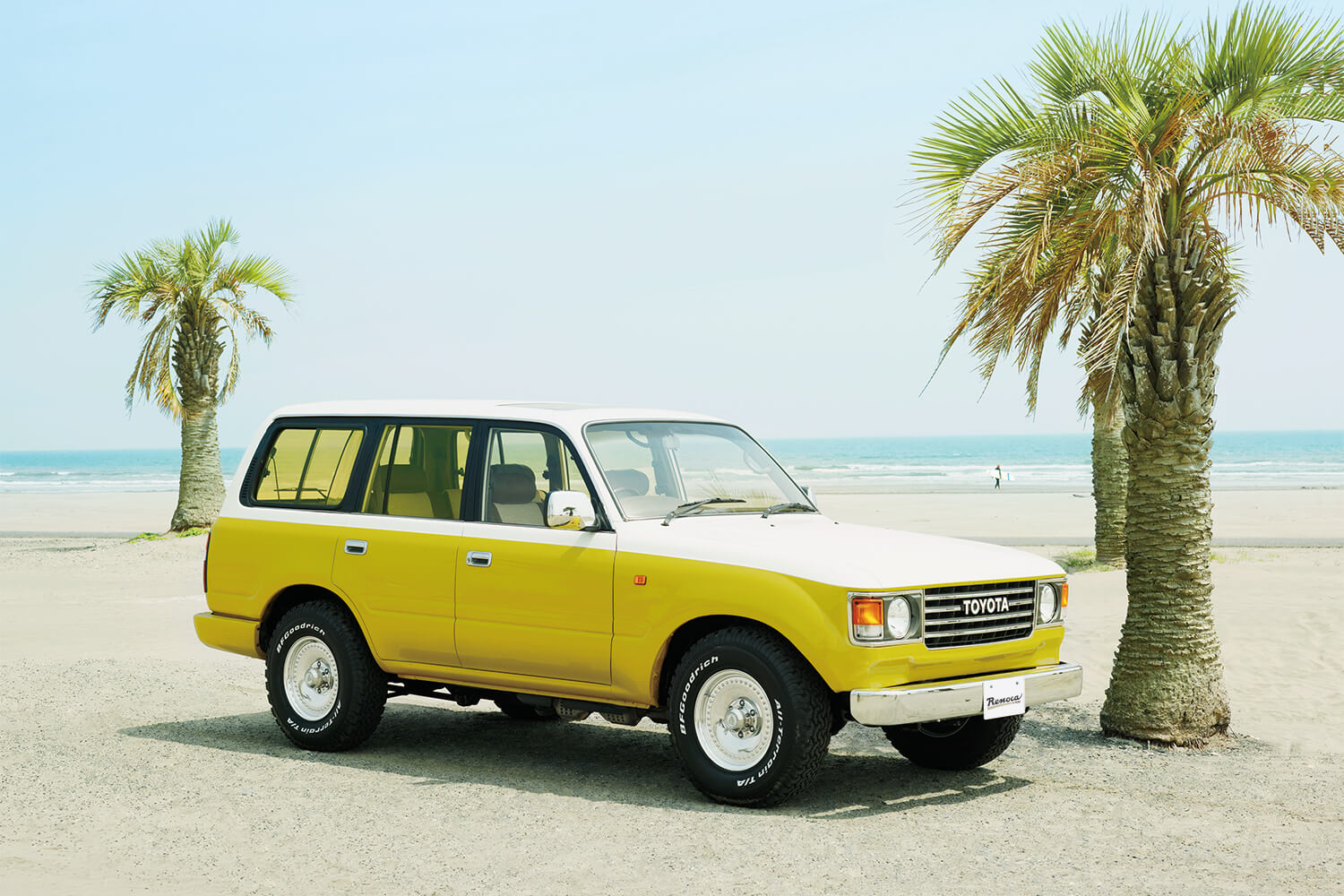 Renoca 106
The rugged Land Cruiser 100 is paired with the classic 60 series to create the Renoca 106. Guaranteed for quality and durability, the 106 incorporates parts from the official 60 series as well as FLEX original steel. The result is a unique vehicle that pairs a classic exterior with contemporary performance.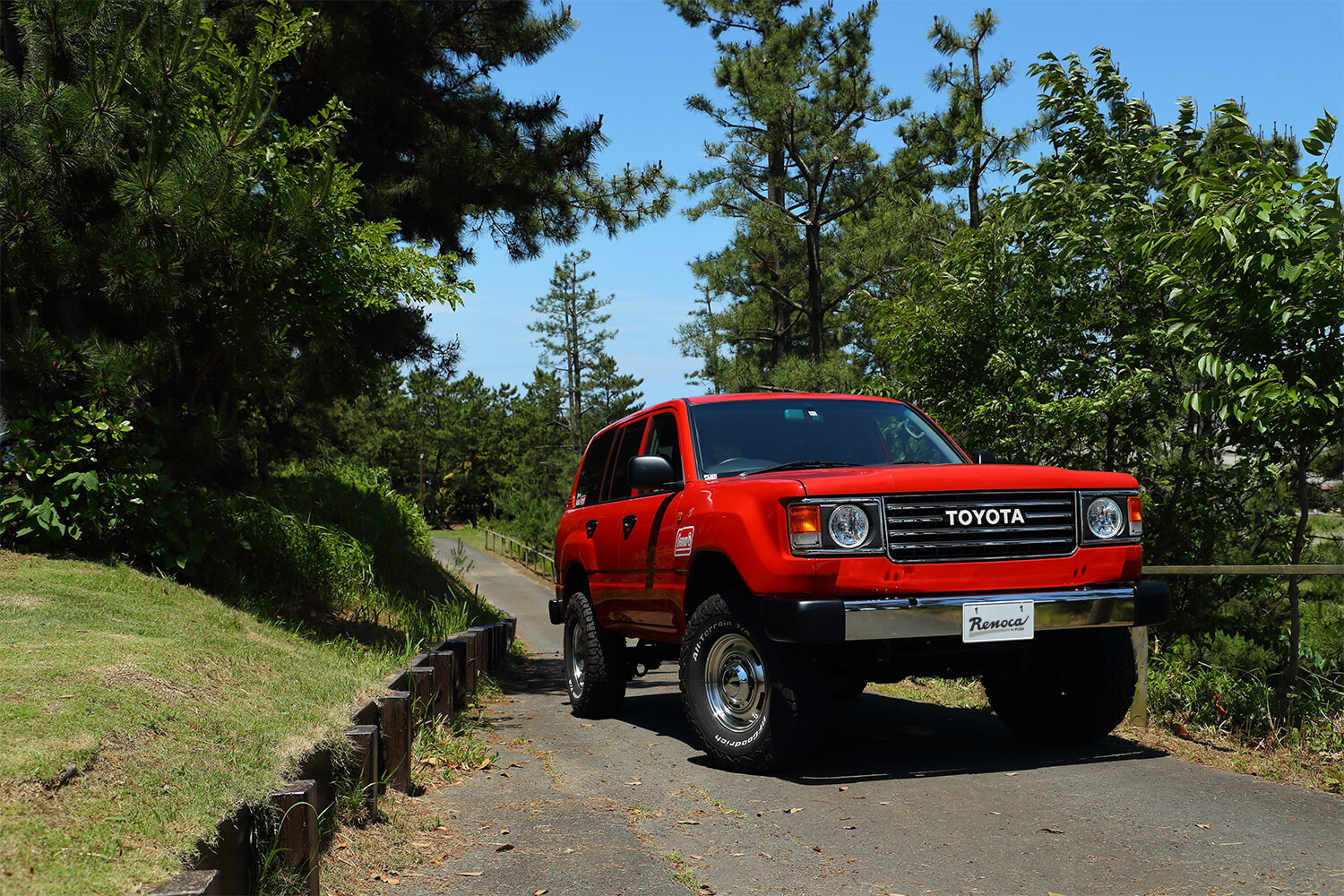 Renoca Wonder
FLEX Automotive's Renoca Wonder starts with the 60 series-style round headlights that transform the Land Cruiser into the concept that became the Renoca series. From its bumper, side lines, and roof line, the Wonder brings the classic monotone body style into a new iteration that showcases some of the finest Land Cruiser features in a new light without waiting decades for a new model.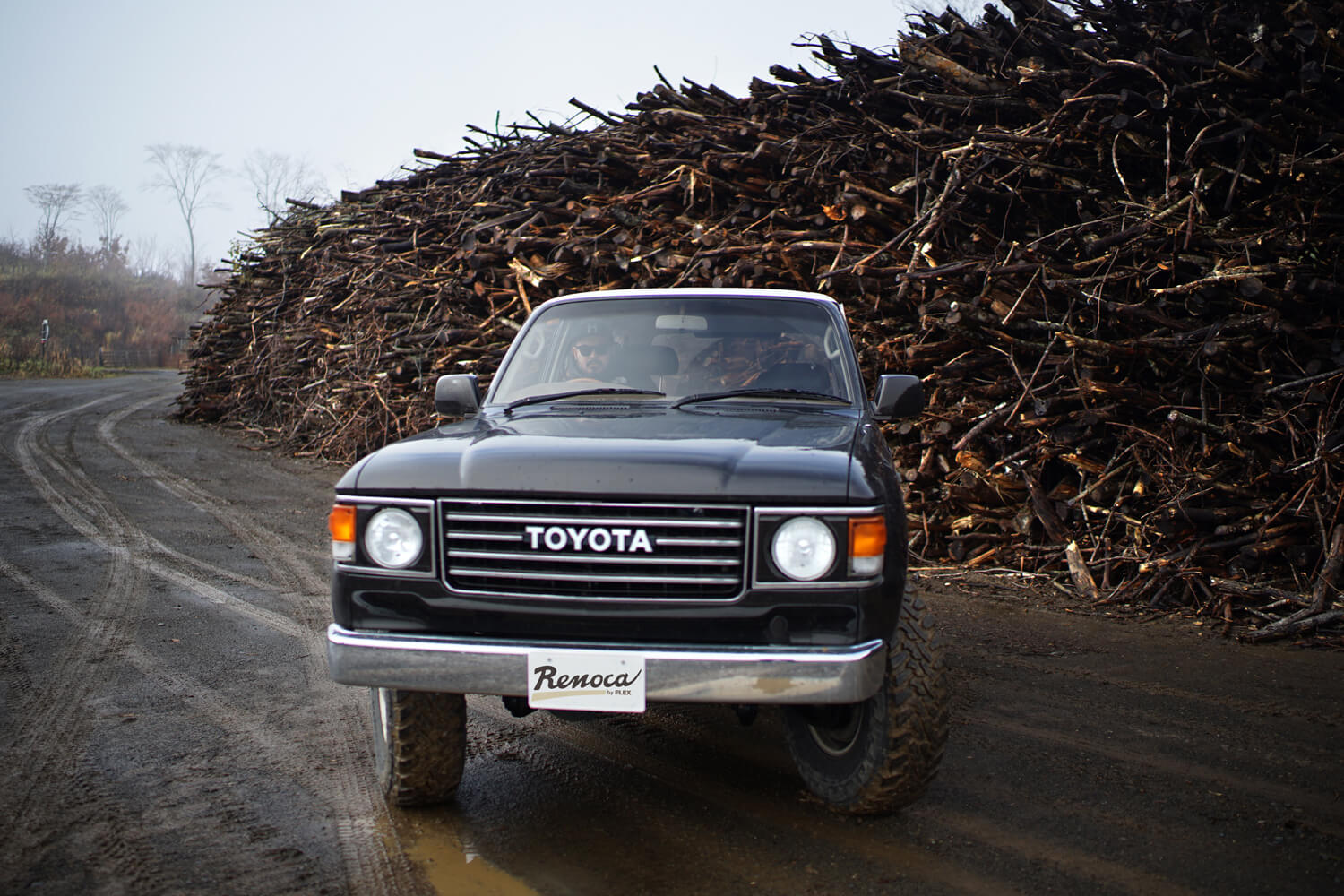 Through its soon-to-open showroom in San Diego, Flex Automotive will present its "RENOCA" (renovation + car) Series, which targets this specific car culture by meticulously renovating pre-owned Toyota Land Cruisers and Tacomas. This is accomplished through the FLEX techniques and craftsmanship applied to each vehicle's interior and exterior.