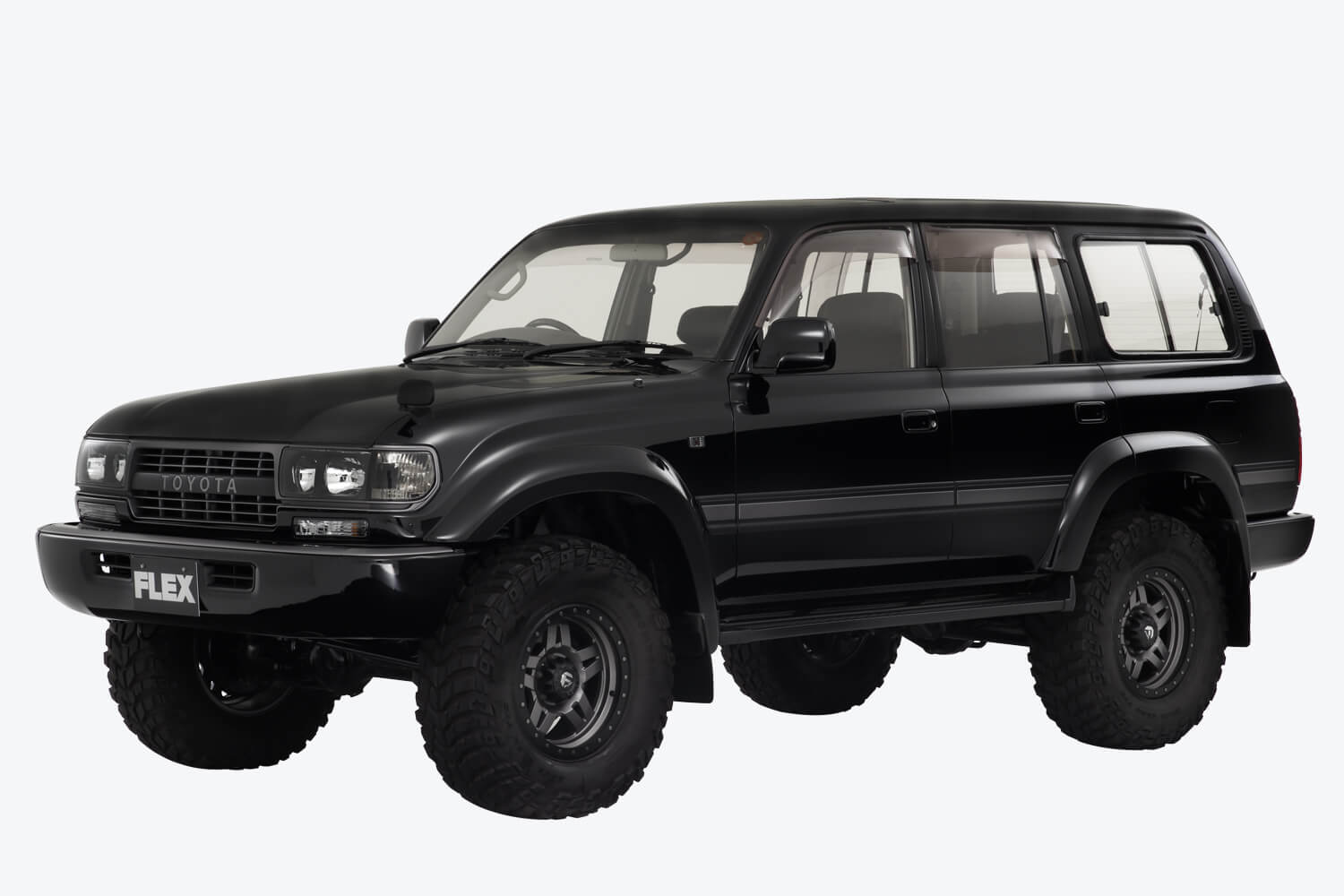 The 80 Series Toyota Land Cruiser is lauded as the greatest 4×4 of all time, and with good reason. They're comfortable and spacious; they're durable and reliable; and they're a good-looking 4WD.
The J80 was produced between 1990 and 1997, and what started as a work truck, by midyear, had morphed into the luxury SUV recognized today with its creature comforts. If you're looking for more information on the Land Cruiser 80 Series, including the Japanese models, read the Land Cruiser 80 model overview and features article.
What is the best 80 Series Landcruiser to buy?
Since the 80 Series is older, it may be harder to find one. People tend to hold onto their 80s for hundreds of thousands of miles. Serious off-roaders tend to gravitate towards the early years since they are more interested in the work truck aspect of the J80 rather than its lean towards the luxurious side of life in the later series' years.
Which 80 Series Variant is right for me?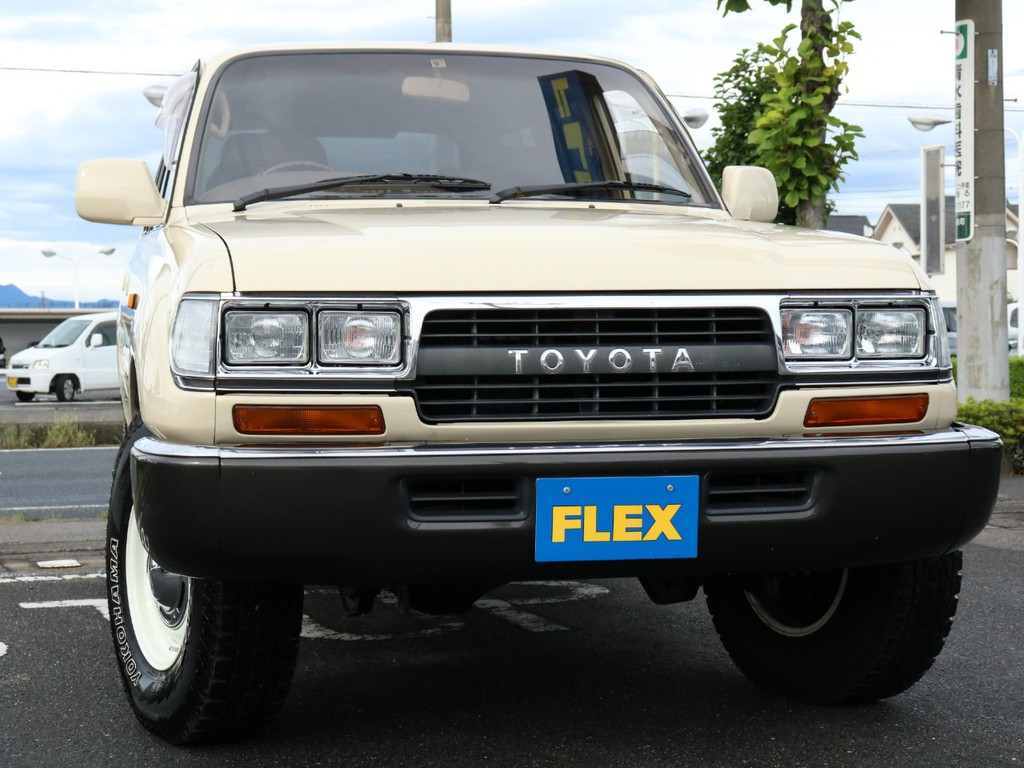 When choosing the 80 Series that fits your lifestyle, you need to decide what you want the vehicle for. Here is a quick rundown of the differences between the years:
1991-1992 Models FJ80 North American
The Land Cruiser 80 Series 1991 model was the first 80 Series model imported into the United States. It was a complete redesign of the 60 Series that included a new body style. It was equipped with the 3FE 4.0L with a 4-speed automatic transmission from the 60 Series. Toyota built it on coil springs and put 15-inch alloy wheels on it. It had front disc and rear drum brakes, and a third-row seat. No airbags, ABS brakes, or factory lockers were available on this model.
1993-1994 Models FXJ-80 North American
This model saw an upgrade to 16-inch wheels, ABS brakes, and an HF2V transfer case. Toyota introduced the 4.5L 24-valve engine, EC transmission with lockup converter, and front and rear factory lockers were available on this model. Toyota upgraded the 80 Series' AC system to meet the new coolant standards in North America.
1995-1997 Models FXJ-80 North American
Toyota introduced the Lexus LX450 in1995, which was the same as the 1995 Land Cruiser 80 Series, but with more amenities and an upgraded interior. The FXJ-80 got a facelift that included the new Toyota logo and different headlight mounts. Airbags are now standard equipment, and the dashboard has been redesigned. The emission system went from a MAP to a MAF, and the automatic transmission moved to the A343F, even though some 1995s were still equipped with the A442F.
How much is an 80 Series Landcruiser?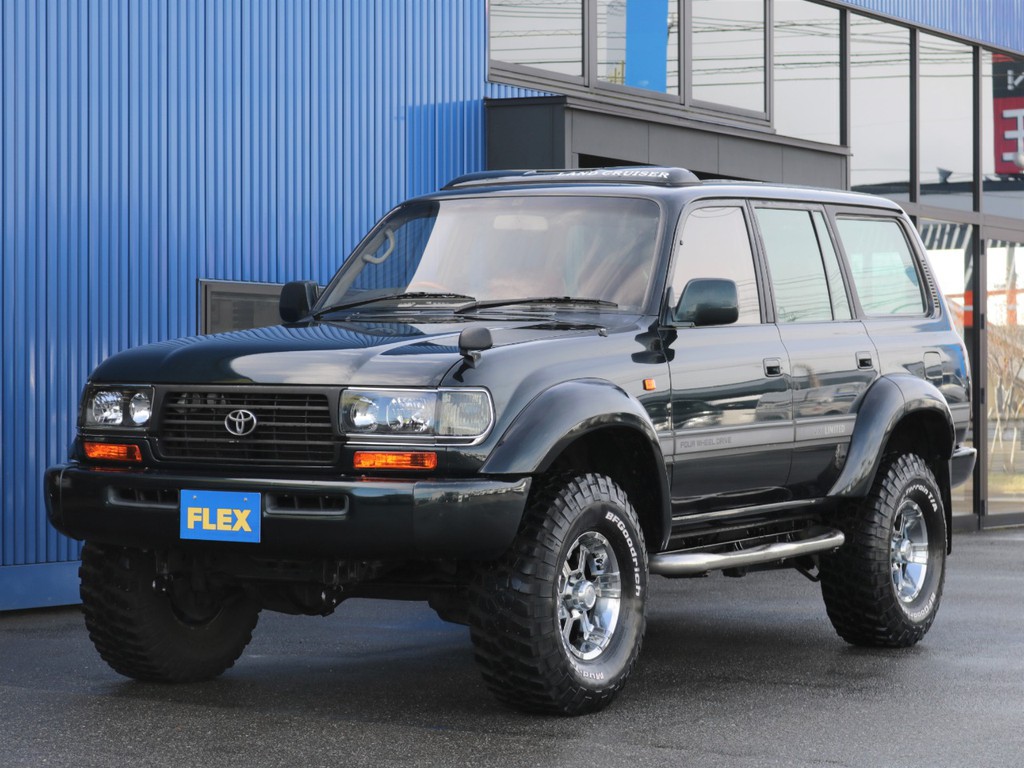 The original MSRP on the 1991 FJ80 was around $23,063. When the FZJ-80 was introduced in 1993, it started at $32,458. Today, the average used car price for an 80 is around $27,000.
What to look for when buying an 80 Series Landcruiser?
Like buying any other used vehicle, you should check the history of the Land Cruiser 80 Series you're interested in by getting a VIN report. CARFAX goes back to vehicles from the 1980s. You want to know if it's been in a major accident rather than roughed up from trail use, so you should look for signs of problems like weld marks or repair work on the underside of the body, as well as the core supports and inner fenders.
You want to ensure the VIN matches all parts, like the doors, hood, and tailgate. You'll find VIN stickers on all the panels in the late models.
Look for gaps between the panels, alignment issues within the body lines, and frame pulling marks. Also, look for repairs in the body panels where there may be some filler. If it's been repainted, find out why.
You should check the electrical connections to ensure they are all correct and that any accessories and aftermarket parts are properly connected. The interior should be in good shape, even if it is a trail SUV. The leather seats are prone to wear, as are the seatbelts.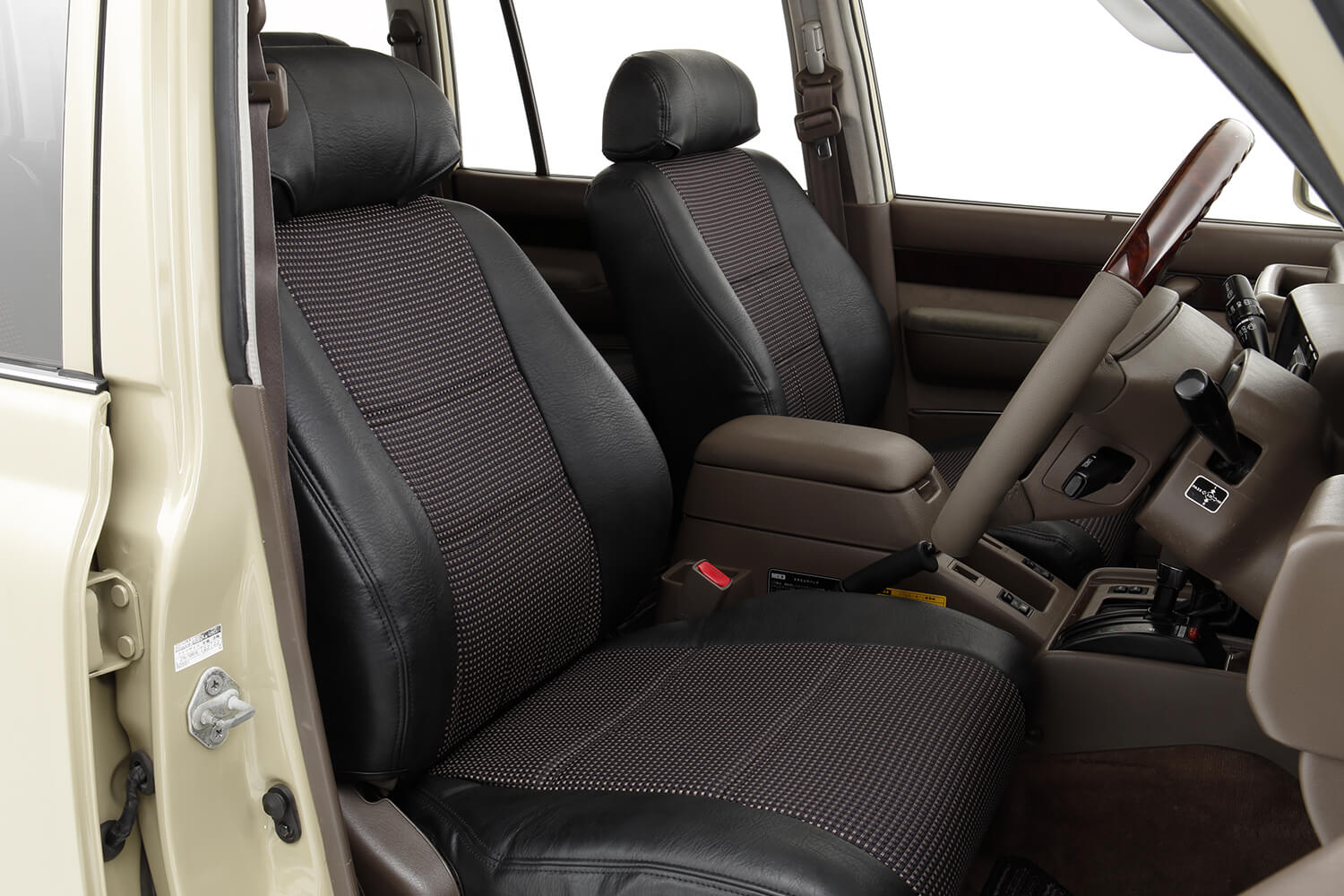 Common problems to look out for?
While the Land Cruiser 80 Series is reliable, there are some common problems that you should watch out for when looking to buy a used 80. Here are some things to check:
Head gaskets
Wheel bearings
Cracking around the steering box
Leaking knuckles
Power windows
Drivetrain wear
Rust
Limited-slip differential wear
Poor brakes pre-1994
Fraying seat belts
Cracked dash
Read our article on the complete guide to get a pre-owned Toyota Land Cruiser 80 for more information.
Are 80 Series Landcruisers reliable?
You can count on Toyota to manufacture a reliable and durable vehicle. For years, the Land Cruiser was synonymous with hard work, and just because the 80 Series has a rounder body and fancier interior doesn't mean it is no longer a hard-working vehicle.
If you take good care of your Land Cruiser, you should get a couple hundred thousand miles on it. It is not unheard of to see over 200,000 miles on an 80 Series; some are in the 400,000-mile range.
Which 80 Series Engine should I choose?
In the North American market, only gas-powered engines were imported. Here are the choices:
4.0L 3F-E – gas-powered inline-6 (until replaced by the 4.5L 1FZ-FE in 1993)
4.5L 1FZ-FE – gas-powered inline-6 (1993 and up)
4.5 1FZ-F – carburetor gas-powered inline-6 (1993 and up)
Checklists for 80 Series Land Cruiser
When shopping for a used Land Cruiser 80 Series, there are some things that you should check before you buy. While we listed some common problems, here are some more in-depth issues: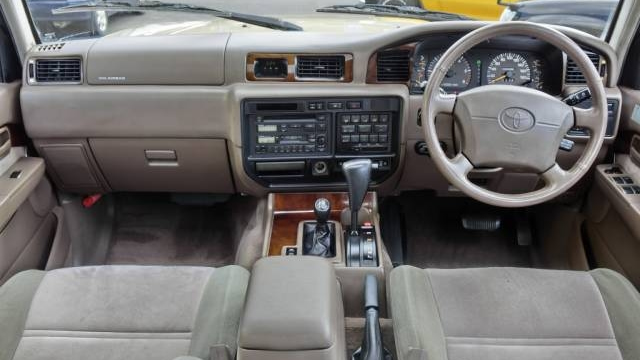 Gear Connections
There can be problems with the transmission that include solenoids, the throttle position sensor, wiring, and even a lamp behind the dash indicators, so drive the Land Cruiser before you buy it.
Steering Box
Due to the nature of 4WD, the steering box endures a lot of stress. After years of use, you can expect a weak point to develop that can crack. Check the steering box for cracks.
Chassis Cracks
Like the steering box, the chassis is under a lot of pressure to perform, which weakens it. You might consider having a fabricator create a plate to reinforce the chassis in the steering box location to eliminate the weak spots.
Chassis Mounts
The rubber mounts wear out, so when shopping for a Land Cruiser 80 Series, look at the mounts before buying it. They could be gone entirely or worn thin, so you may want to replace them immediately.
Rust
The most significant rust area beside the floorboard in the front footwell on both sides is the undercarriage, mainly if it comes from a place that uses salt on the roads during the winter. The whole body should be checked for rust, especially along the rear windows, which are also prone to rust.
How much is an 80 series Landcruiser worth?
Like all cars, it depends on the year, the model, and the mileage. A low figure could be around $7,000 for a 1992, but the average price is around $27,000 for a used Land Cruiser 80 Series. The highest sale that Hagerty's auction saw for a FJ80 is $141,000.
Should I buy an 80 Series Landcruiser?
If you like off-roading in a vehicle specifically built to take the abuse that a rocky mountain trail can hand out and still have enough power to forge streams and creeks, then buy a Land Cruiser 80 Series.