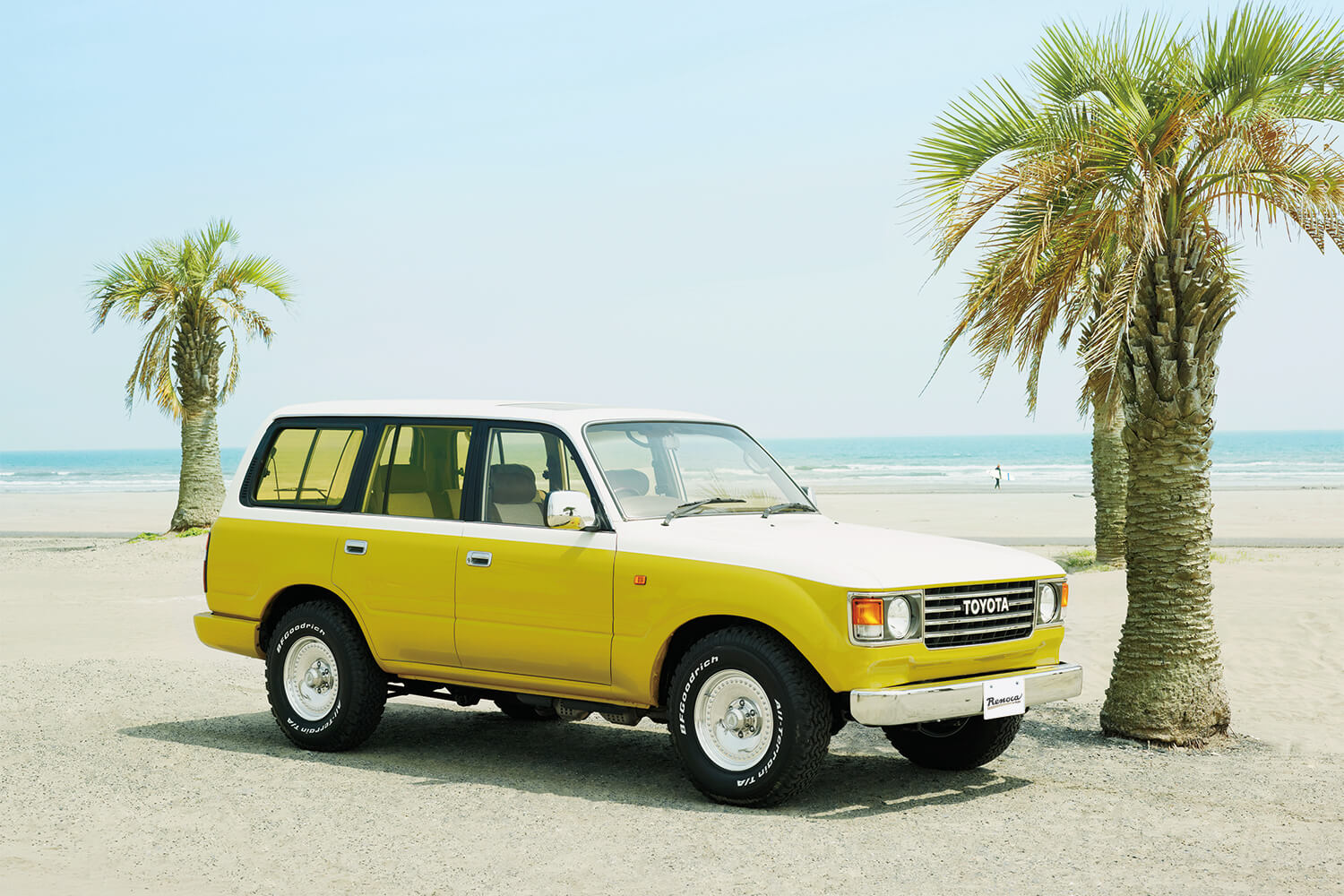 We are pleased to announce the introduction of a new model to the Renoca series, Phoenix! Here is the press release.
Renoca Phoenix
FLEX Automotive, which has renovated Toyota SUVs and trucks internationally from its world headquarters in Japan since 2017, today announces the introduction of its third model, targeted specifically to U.S.-based enthusiasts with a passion for coastal living.

Using Toyota's Land Cruiser 80 as the base model, the all-new Renoca Phoenix incorporates an accentuated angular form that is popular among contemporary automotive design trends. A rounded hood transforms the Phoenix's silhouette and emphasizes its horizontal lines, accentuated with a two-tone paint scheme. For balance, the grill-mounted iconic "TOYOTA" emblem draws all of the lines together.
"On the heels of our 'Renoca Wonder' 80 Series Land Cruiser, we wanted to develop a model that would specifically appeal to beach-goers and those who love the coastal lifestyle," explained Director Yohei Nakamura, who oversees U.S. operations. "With that in mind, we're presenting Phoenix in a two-tone of white and popping bright colors, emphasizing a fun, playful appearance aligned with the beach-loving experience."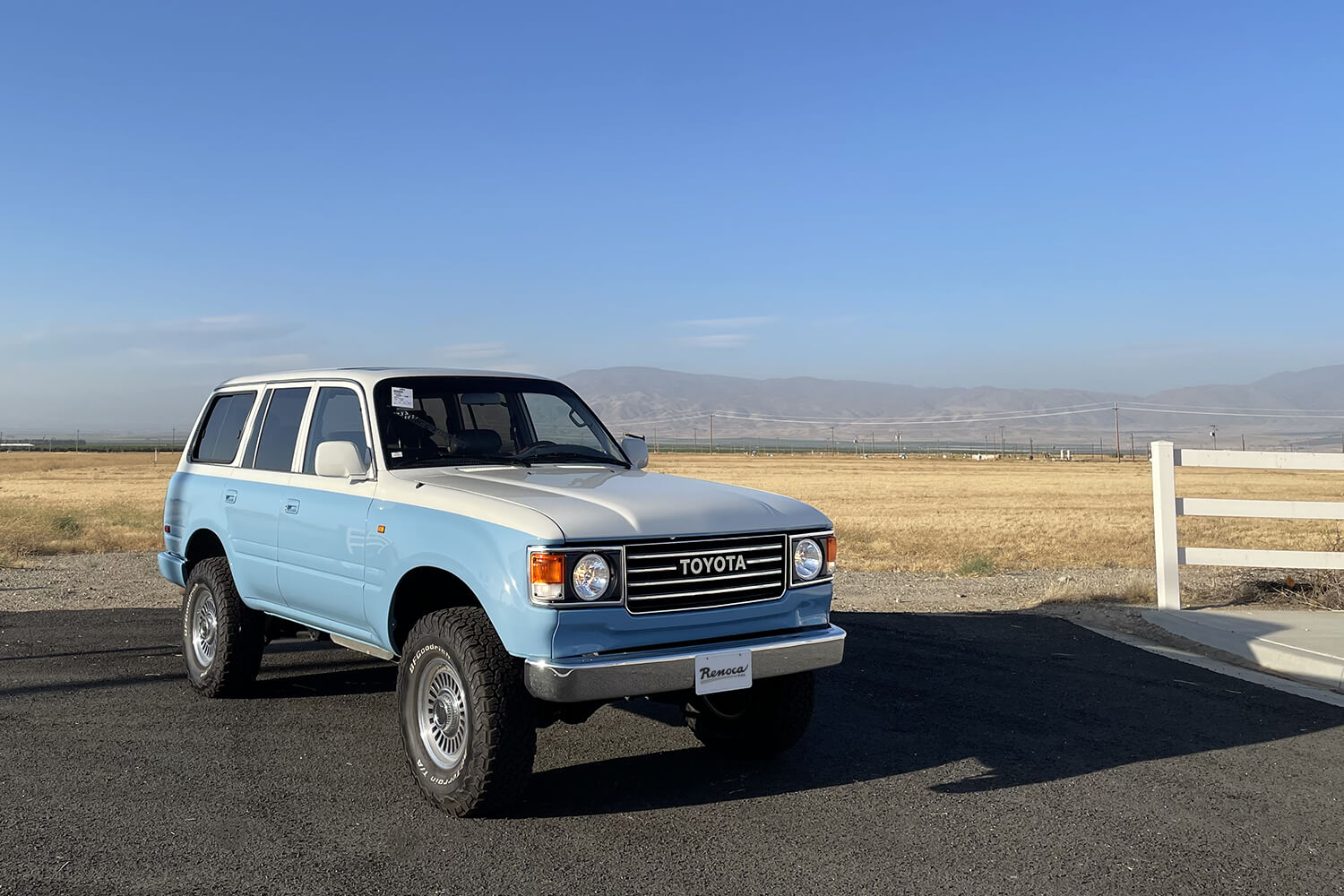 Phoenix features Additional exterior options including roof and bike racks, lift kits, side steps/slider bars, fog lights, sound system upgrades, rearview cameras, Apple car play, Android Auto, wheels and rims.
Interior options include beach-themed colors for seating and dashboard covers, three-row reupholstered seats and a wood steering wheel replacement.
The Renoca Phoenix joins two existing FLEX models developed specifically for the U.S. market. Previously introduced vehicles include:
Renoca 106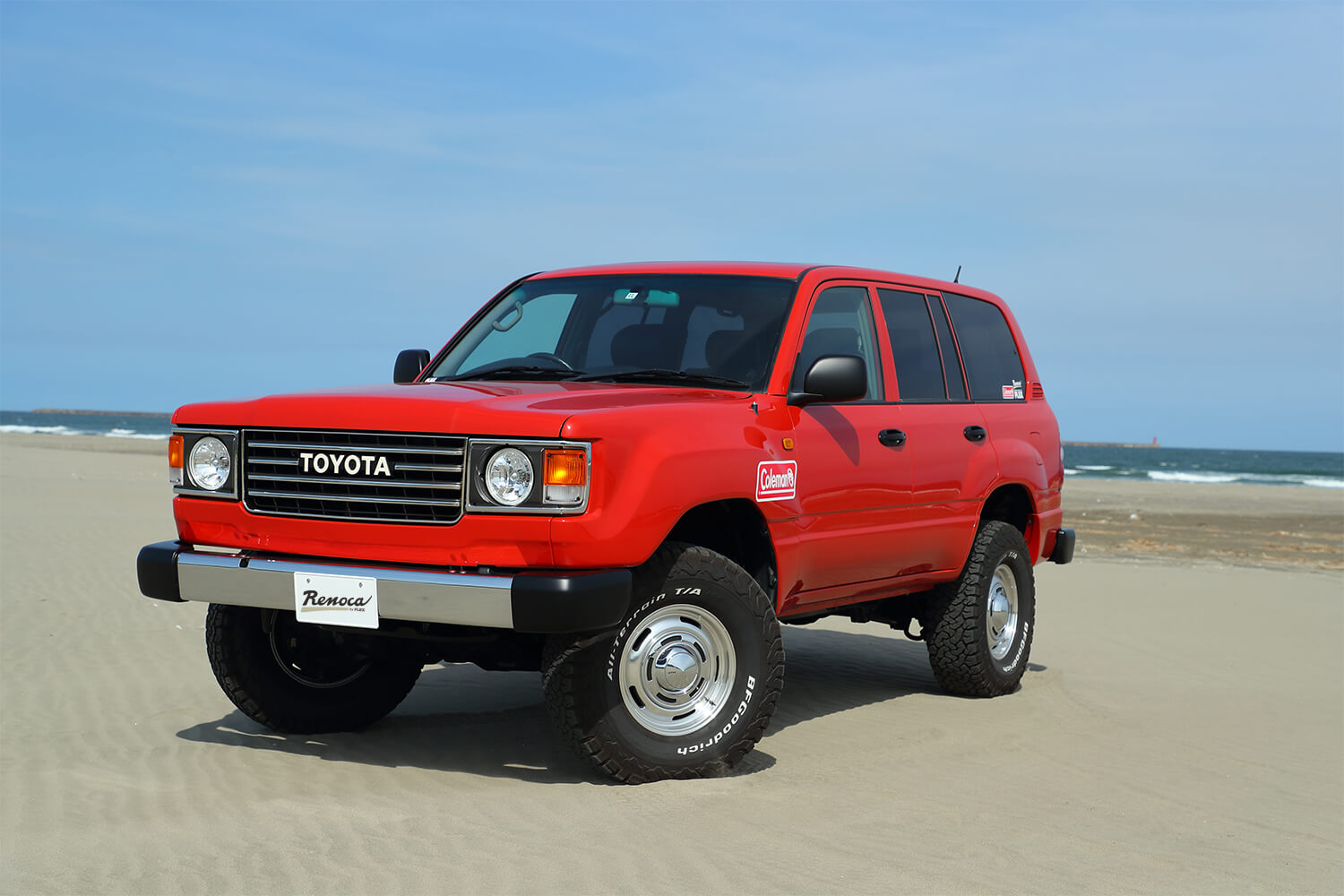 The rugged Land Cruiser 100 is paired with the classic 60 Series to create the Renoca 106. Both vehicles use the official 60 Series parts along with FLEX original steel parts that are guaranteed for quality and durability. The result is a unique vehicle that pairs a classic exterior with contemporary performance.
See more details
Renoca Wonder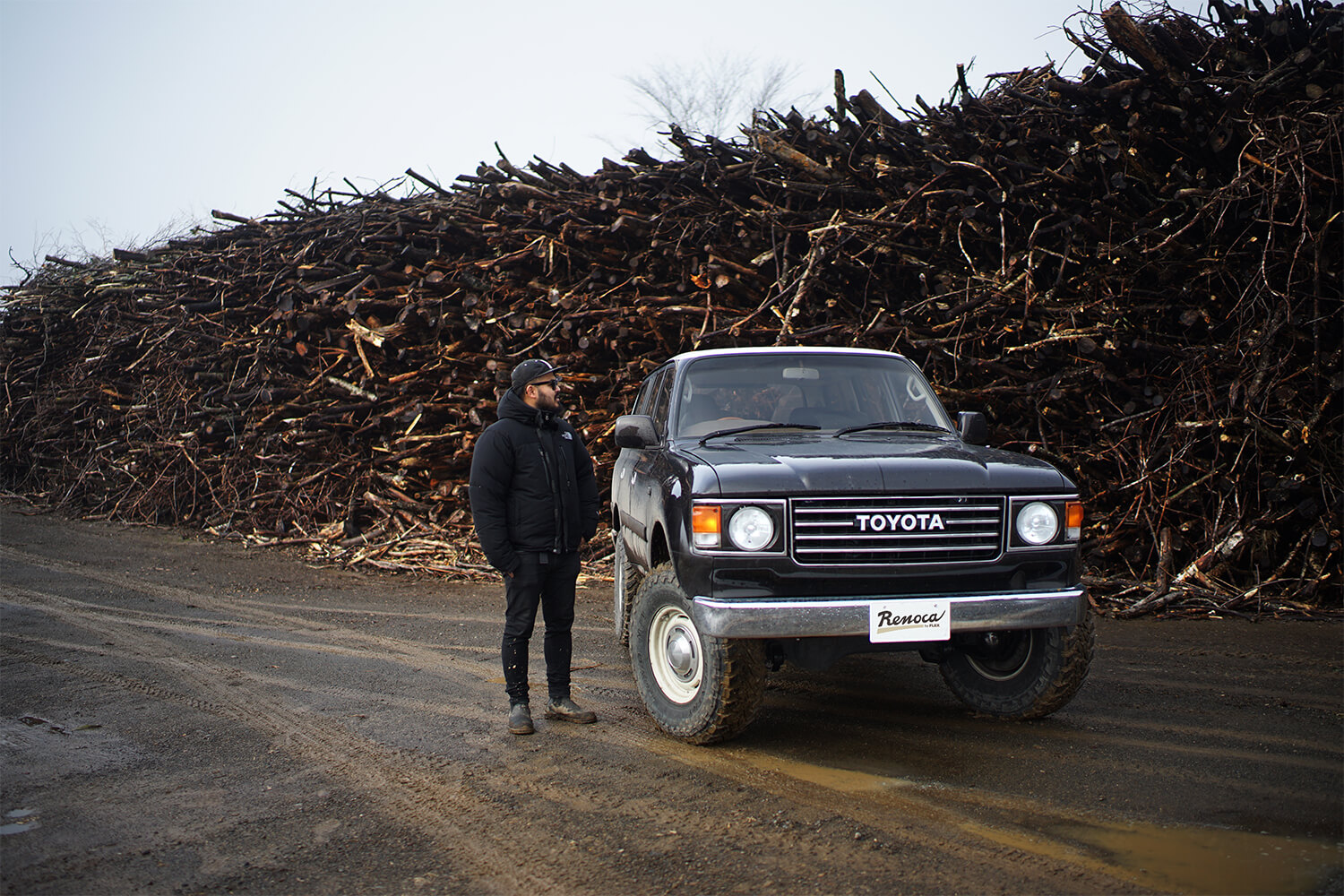 FLEX Automotive's Renoca Wonder starts with the 60 Series-style round headlights that transform the Land Cruiser into the concept that that became the Renoca series. From its bumper, side lines, and roof line, the Wonder brings the classic monotone body style into a new iteration that showcases some of the finest Land Cruiser features in a new light without waiting decades for a new model.
See more details
"As we continue to grow throughout our native Japan, we've looked at the U.S. market as a natural option for global expansion," Mr. Nakamura further explained. "With that in mind, we're initially bringing these three models to U.S. consumers, with expansion planned as the year progresses."
Through its soon-to-open showroom in San Diego, Flex Automotive will present its "RENOCA" (renovation + car) Series, which targets this specific car culture by meticulously renovating pre-owned Land Cruisers and Tacomas. This is accomplished through the Flex techniques and craftsmanship applied to each vehicle's interior and exterior.
ABOUT FLEX
Founded in 1967, Tokyo-based FLEX Inc. has established a benchmark by taking a highly regarded vehicle and retrofitting it to become a one-of-a-kind automotive sensation. With more than 50 dealerships, FLEX works from the mindset of "One dealership – one vehicle," a rare business model by today's standards. Each dealership focuses on either the Toyota Land Cruiser or the Toyota Hiace. FLEX has positioned itself as a sales leader in both models in Japan.
ABOUT RENOCA BY FLEX
Renoca's purpose is to promote an entirely new car culture. It "renovates" pre-owned models of Toyota's durable Land Cruiser, fully renovating the interior while giving its exterior a classic facelift.
See more pictures and detail